Countertop
Because the countertop area is out in the open, it's also the area of the bathroom where clutter is most noticeable. Luckily, The Home Edit's attractive new collection of countertop organization products restores order instantly.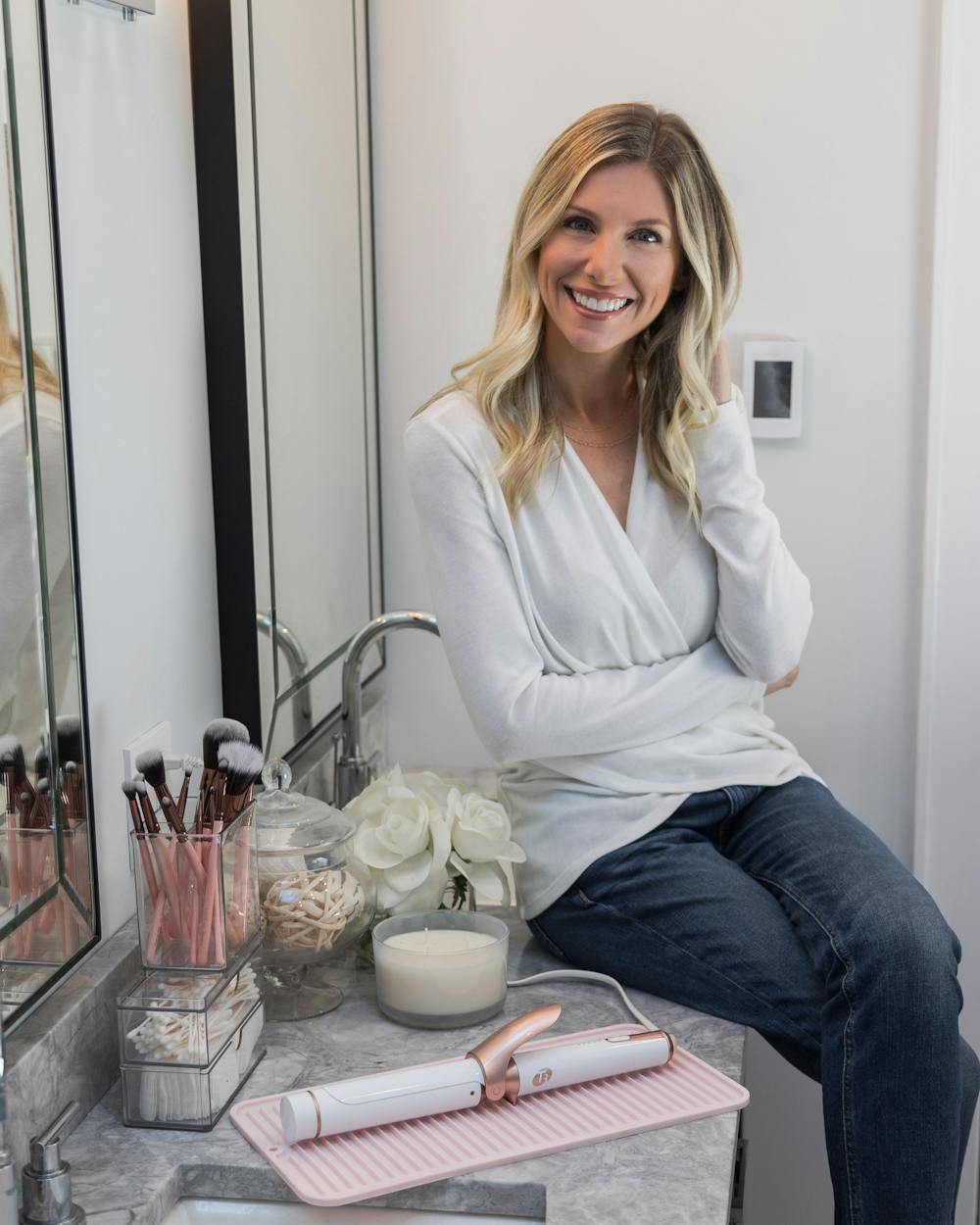 Photo courtesy of The Glamorous Gal
Glamorous Gal Kristen Lawler utilized The Home Edit Mini 2-Drawer Organizer to store smaller items such as cotton pads and swabs, and stacked a Tall Organizer Bin with a removable divider on top for makeup brushes. "Laying everything out in clear bins and drawers creates an organized, functional and aesthetically pleasing look that is so easy to achieve!" she says.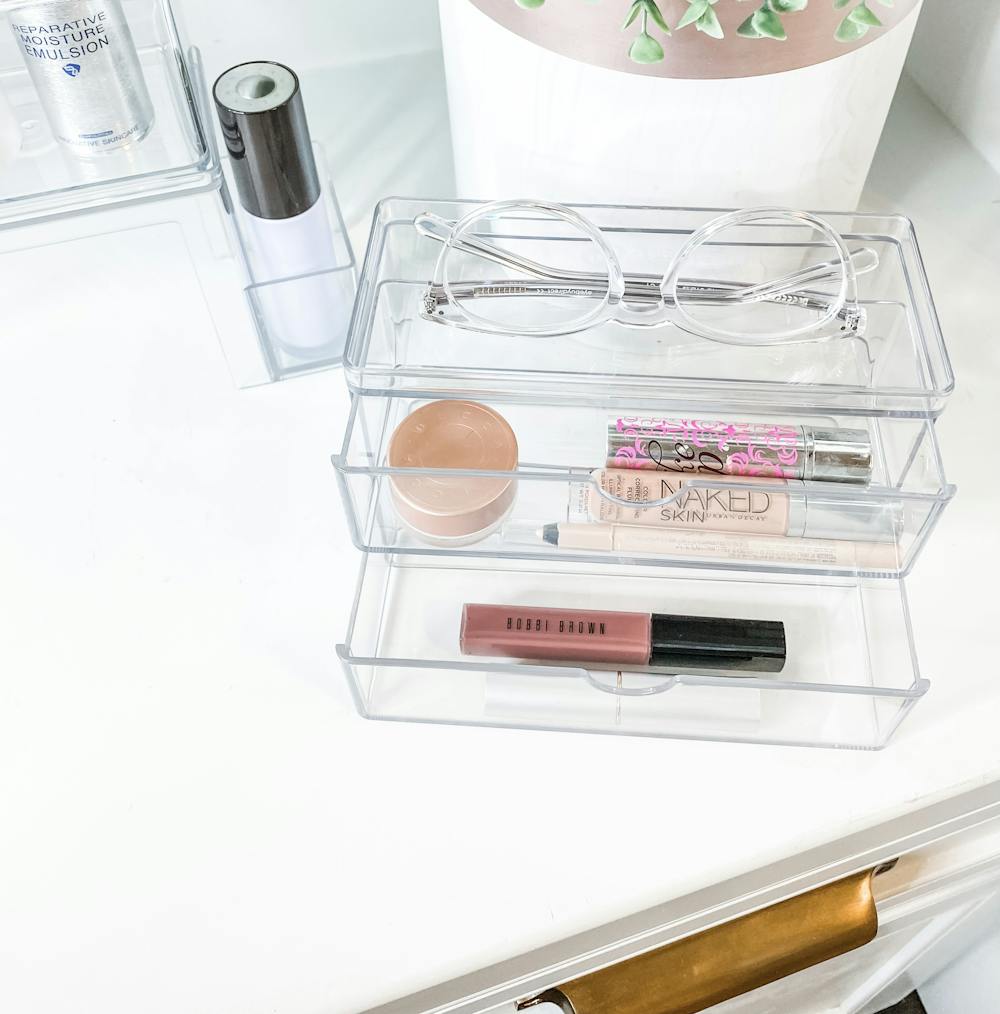 Photo courtesy of Neat Freak Mckinney
Lisa Trigsted of Neat Freak McKinney is another fan of the Mini 2-Drawer Organizer, which she finds useful for smaller cosmetic items such as concealer, mascara, and eyeliner. Plus the top tray can act as a convenient spot for storing your eyeglasses during your morning makeup routine. "These are so good for the bathroom, but they would work beautifully on a night stand too!" she adds.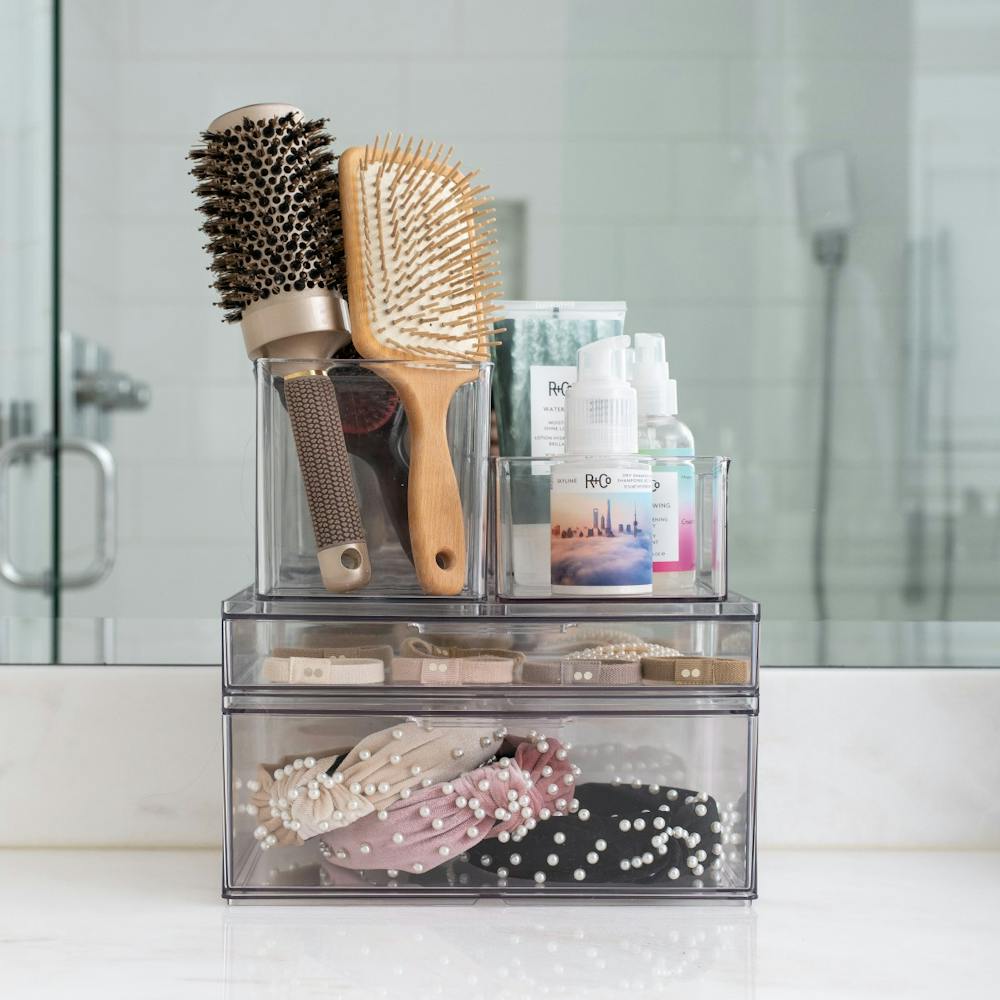 Photo courtesy of Rachel Rosenthal
Organizing expert Rachel Rosenthal found The Home Edit's Organizer Bins and Stackable Drawers useful in her bathroom for storing items such as haircare products, brushes, and accessories. "I also used a similar setup for face essentials and nail polish," she says, adding that it's important not to put too many items on the counter if you can help it. "I kept this section strictly to the items that I use the most so they are close at hand."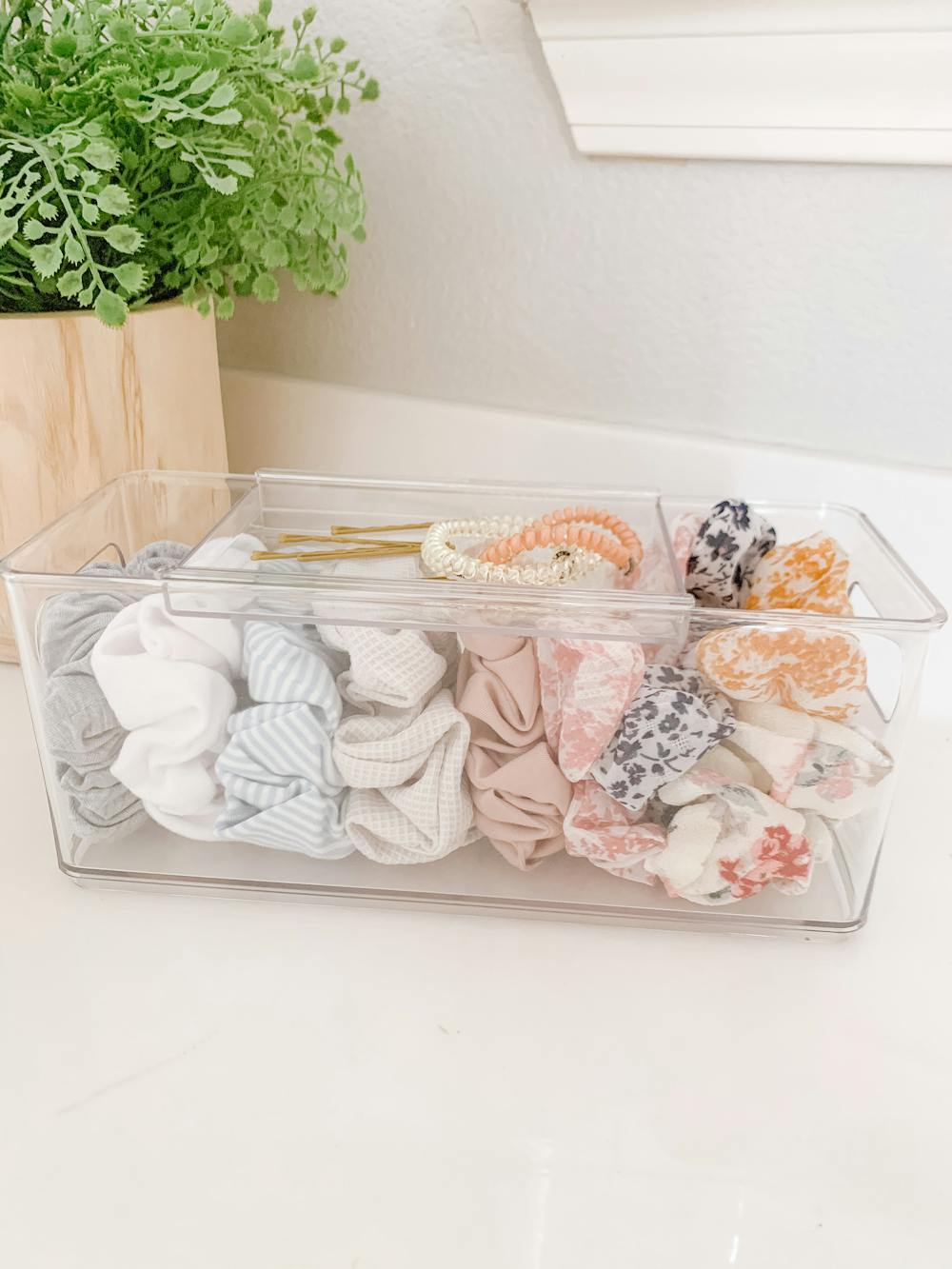 Photo courtesy of Blossoming Interiors
Marie Luciano of Blossoming Interiors also found some of The Home Edit's products useful for hair accessories--specifically, their Accessory Bin with Sliding Tray, which she employs for scrunchie storage. She also notes the importance of advance planning prior to tackling an organization project: "Before purchasing things, make sure you always measure the space you want to organize so you know what size containers and bins will fit."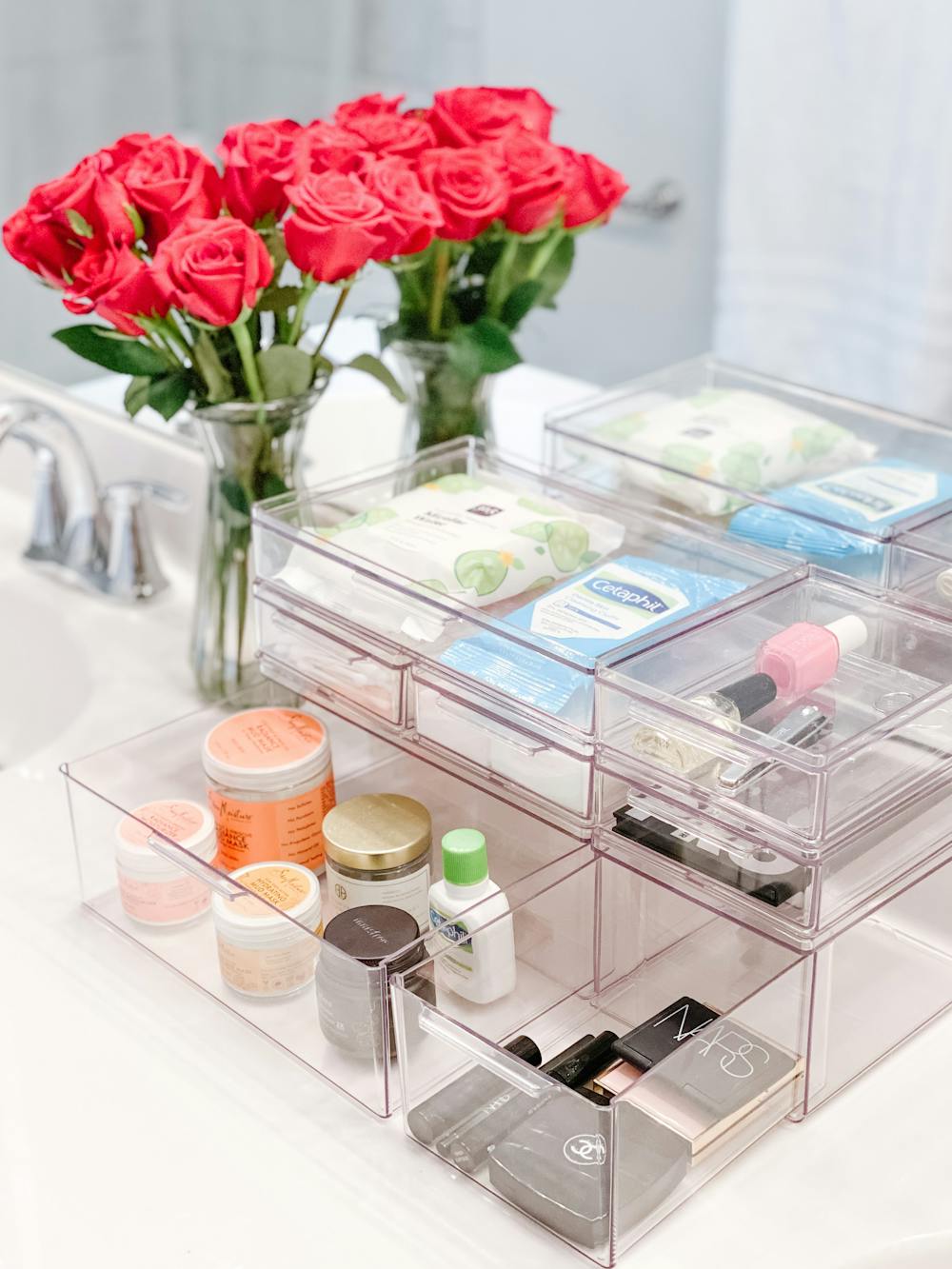 Photo courtesy of Pinch of Help
Pinch of Help's Brittani Allen is another proponent of utilizing The Home Edit Stackable Drawers for countertop cosmetics storage: "It is beautiful, functional and will keep your space organized. That's a win all around!"
For even more great organization tips, you can follow our Brand Ambassadors on social media: