We're so excited, we can hardly stand it. We've been counting down the days for months, and the big day is finally here. (It's almost as big as starting our business). When we first launched The Home Edit, we had a very clear objective: Transform the way people think about organizing. We figured out a unique system that showcases the magical sweet spot where form meets function—allowing spaces to be more efficient, user-friendly, and aesthetically pleasing all at once. It not only makes sections of the home more enjoyable to look at, but we've also found that sprinkling this extra layer of pixie dust inspires people to maintain their organized spaces—which is the whole point! 
 Of course, the more exposure we received, the more people asked us, "How on earth can I do that in my home?" The truth is that if we can do it, you can do it. Which brings us to our big announcement - we created our very own product line with iDESIGN and The Container Store (our ultimate dream come true)! And now we have even more of an opportunity to prove that you CAN get organized in style.
 This partnership allowed us to design organizers EXACTLY the way we wanted them. In fact, every product in our line is a direct result of the countless times we wished for a product that simply didn't exist. Hello, removable dividers! No one's space or situation is the same, so why should storage solutions be one-size-fits all?
 Whether it's a turntable with removable dividers, a set of stackable bins, or labels in THE signature font, our new products will help simplify your project by letting you create customized storage systems that work for you and your space.
Oh, and don't forget that organizing is definitely a form of cardio—which means it's time to turn up the music and start transforming your spaces. Go see our entire collection ­- only at The Container Store. 
Organize virtually anything - anywhere! Each product in the collection was designed to work in a variety of spaces around the home. See them in action below!
Bath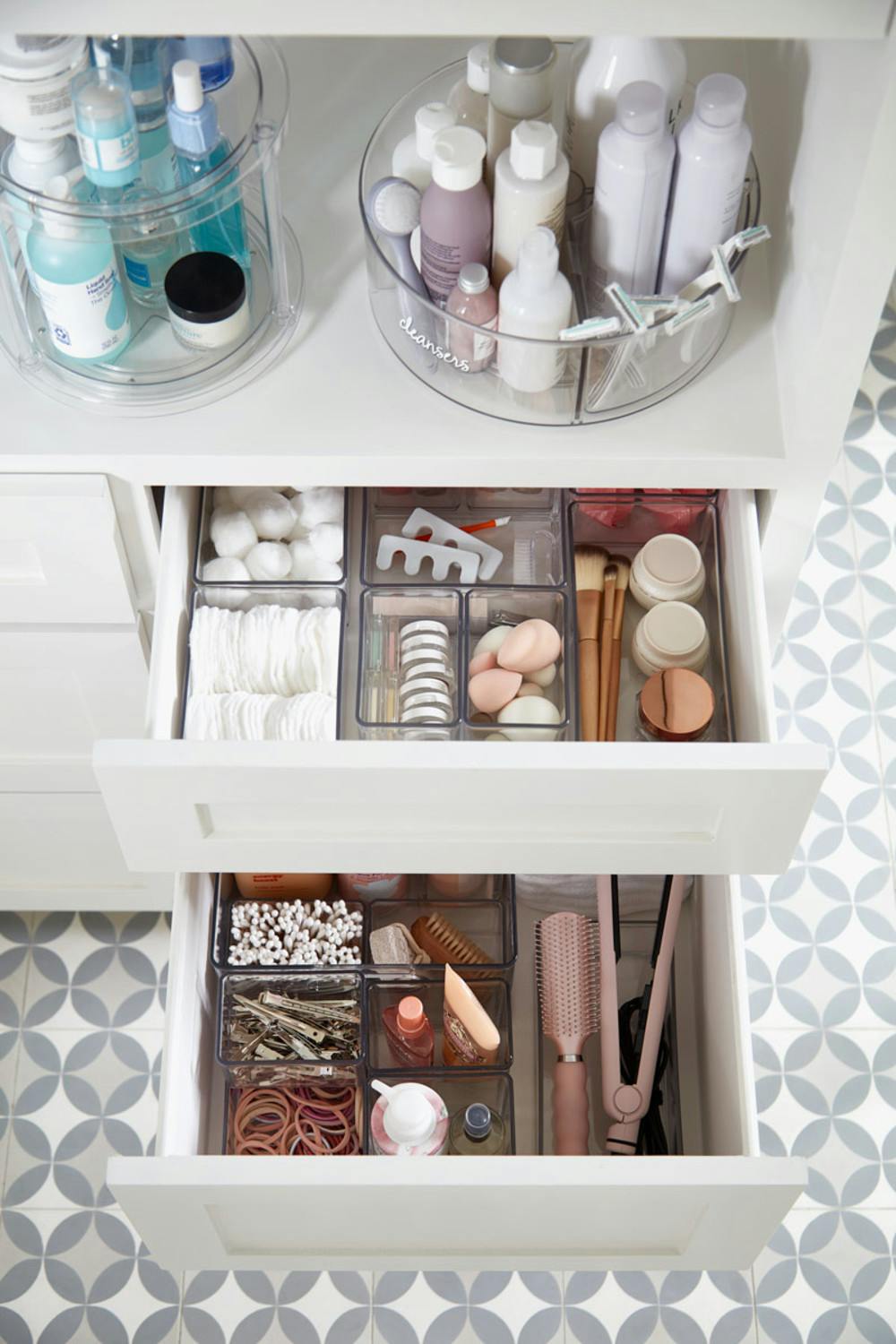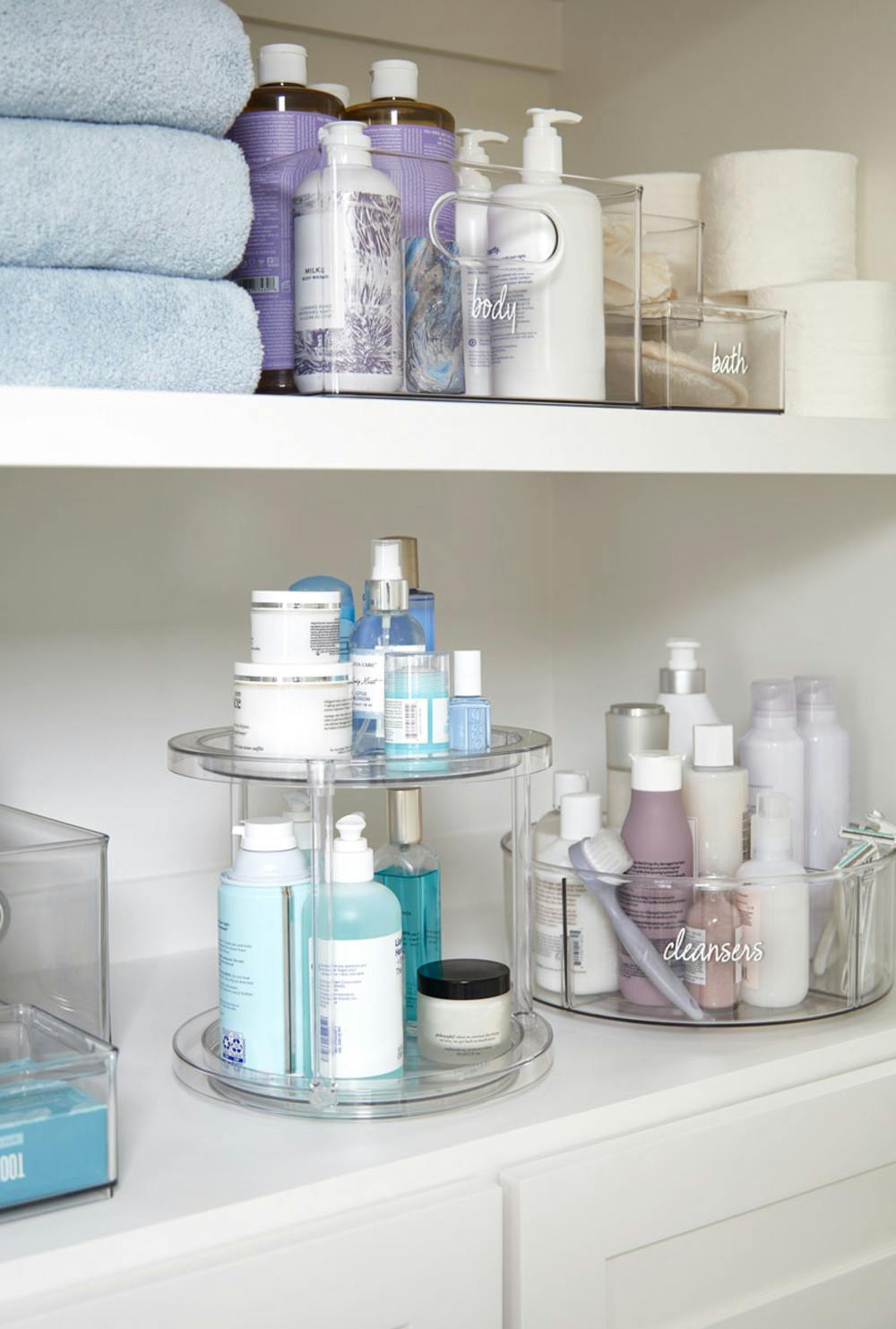 Playrooms & Craft Areas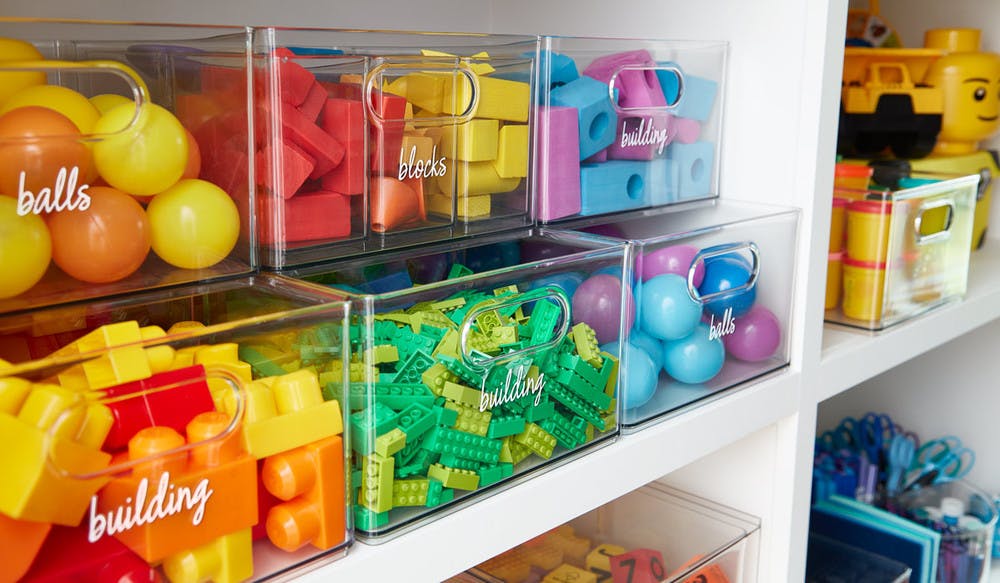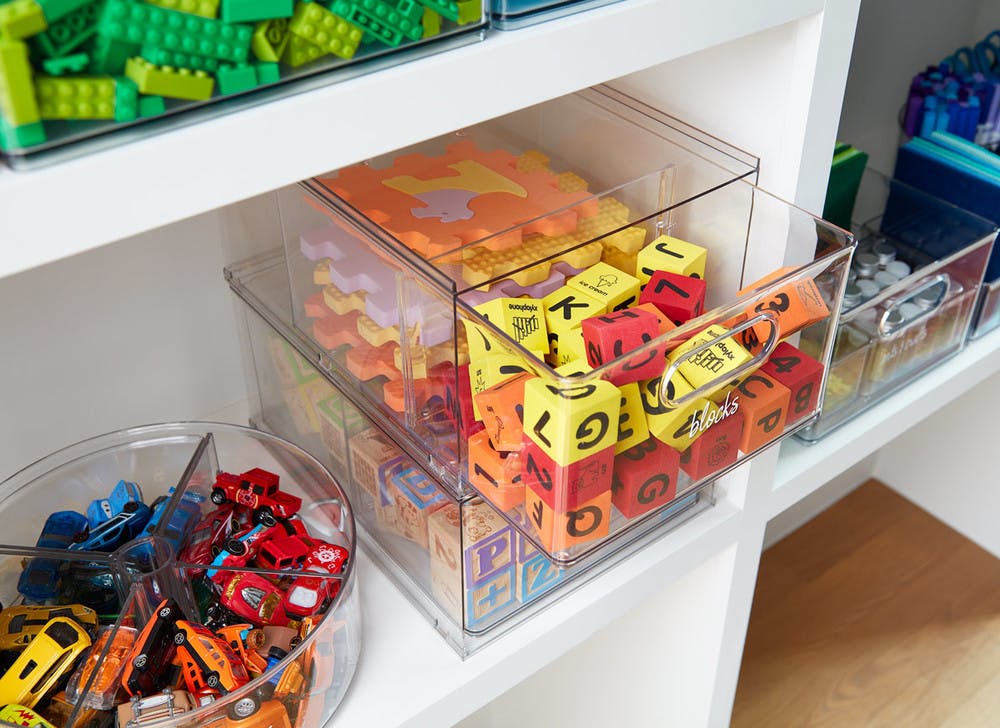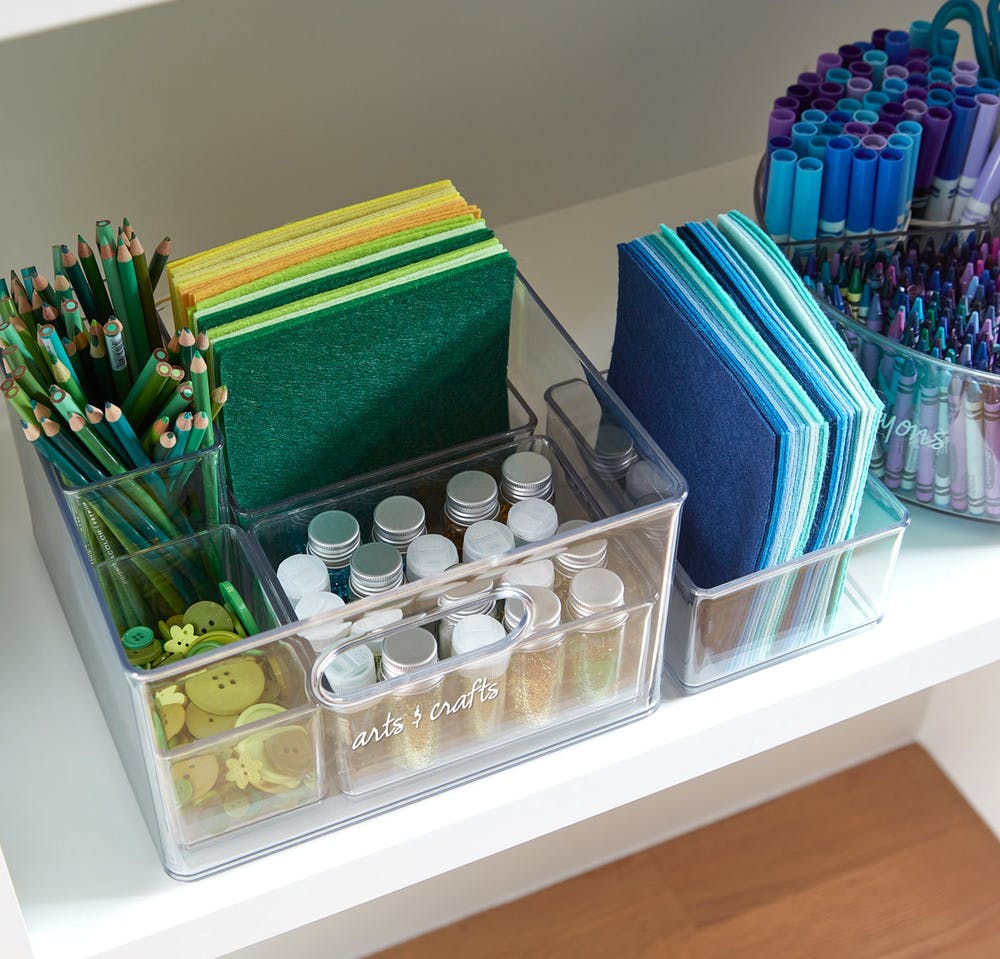 Pantry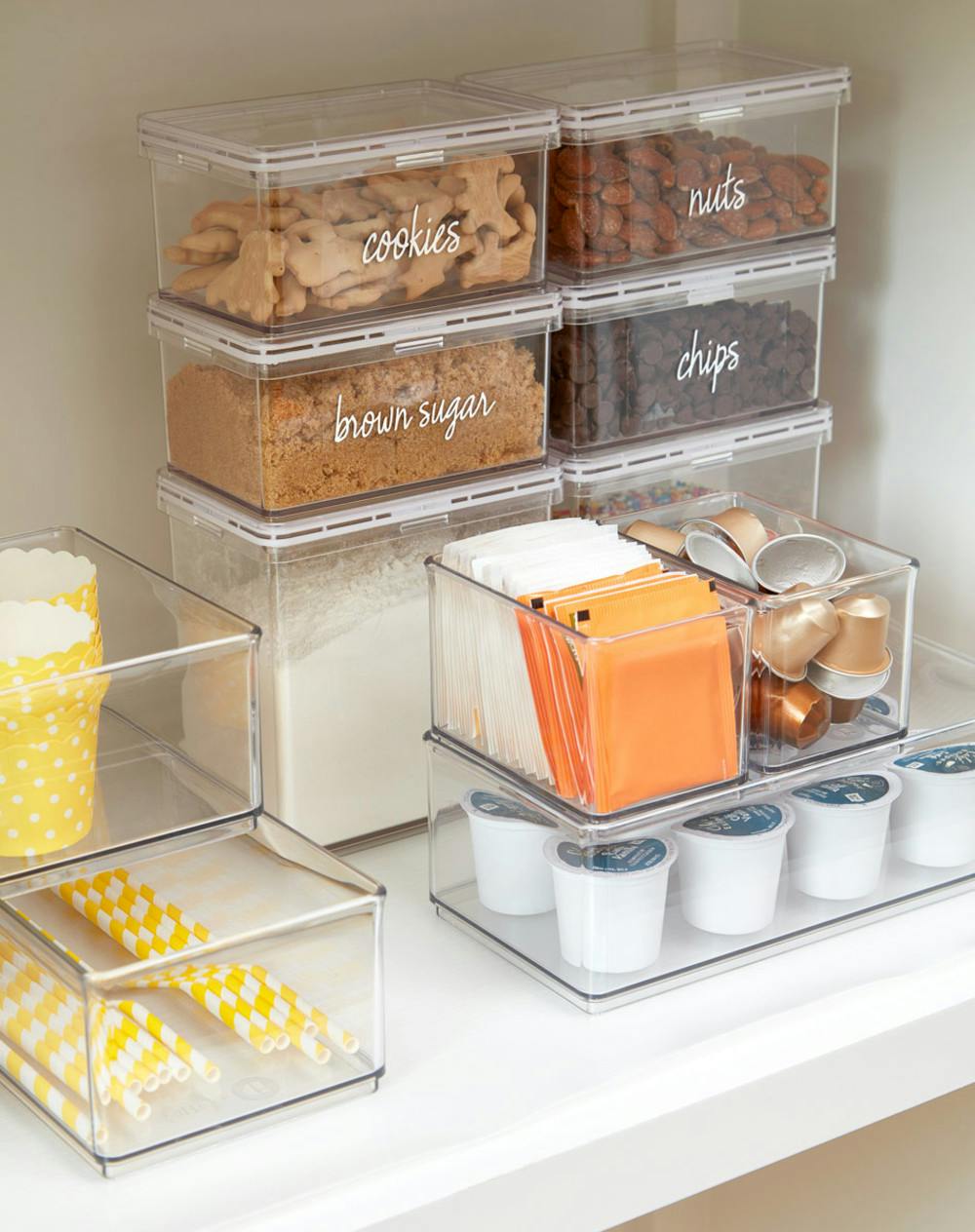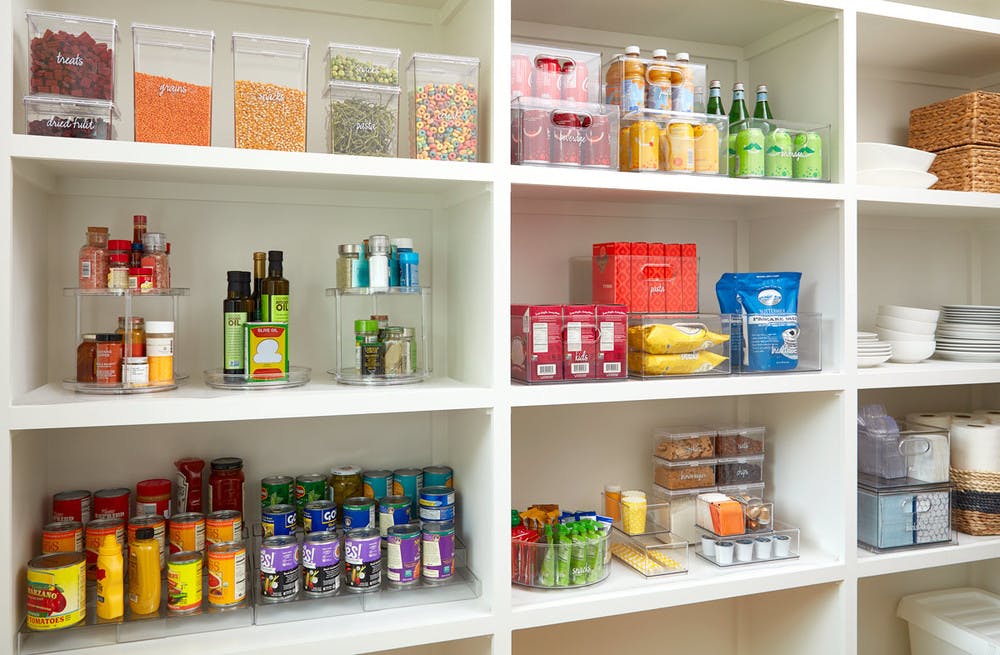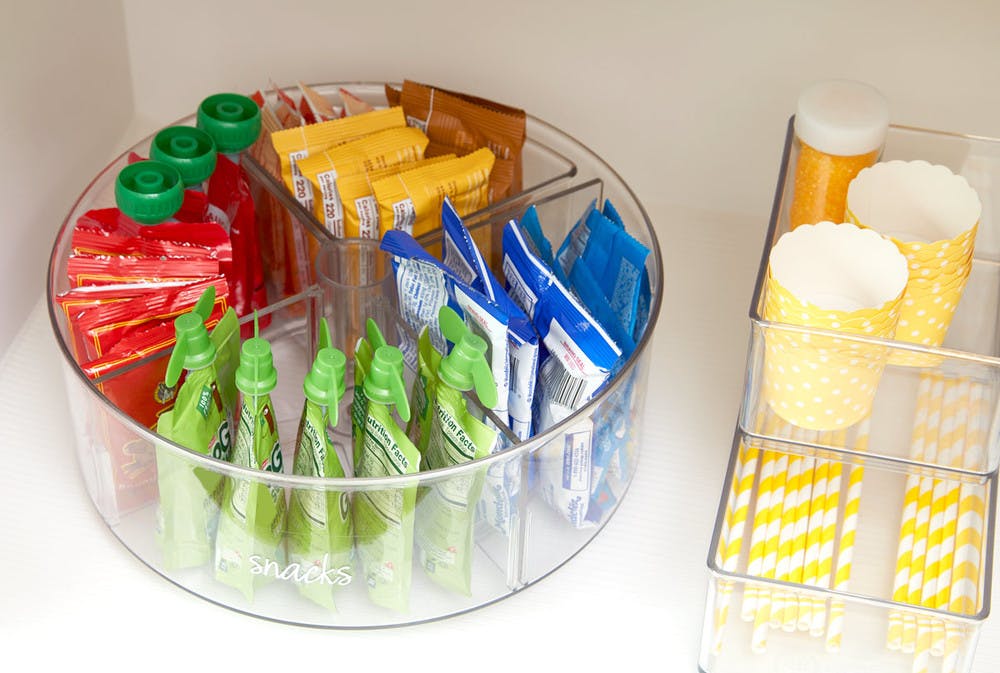 Closet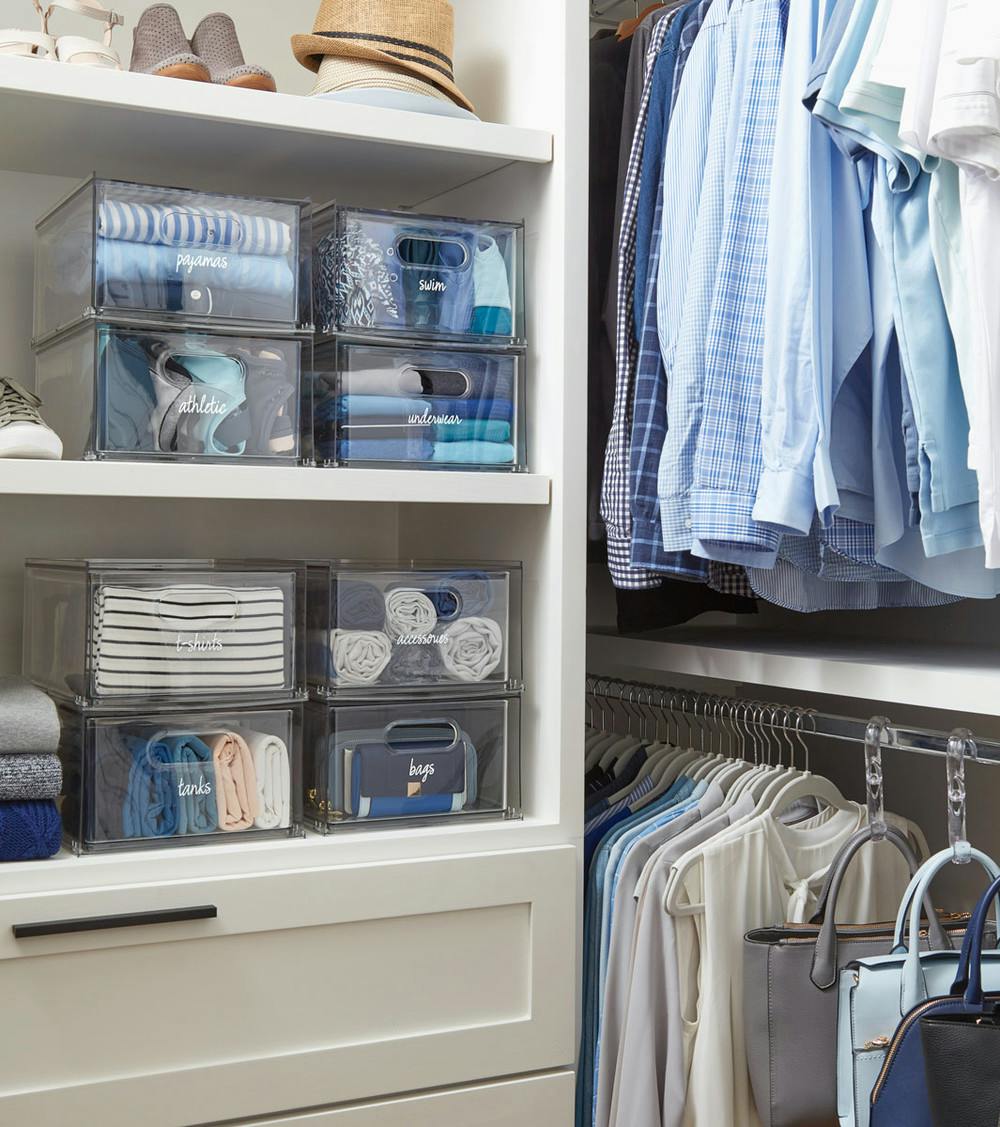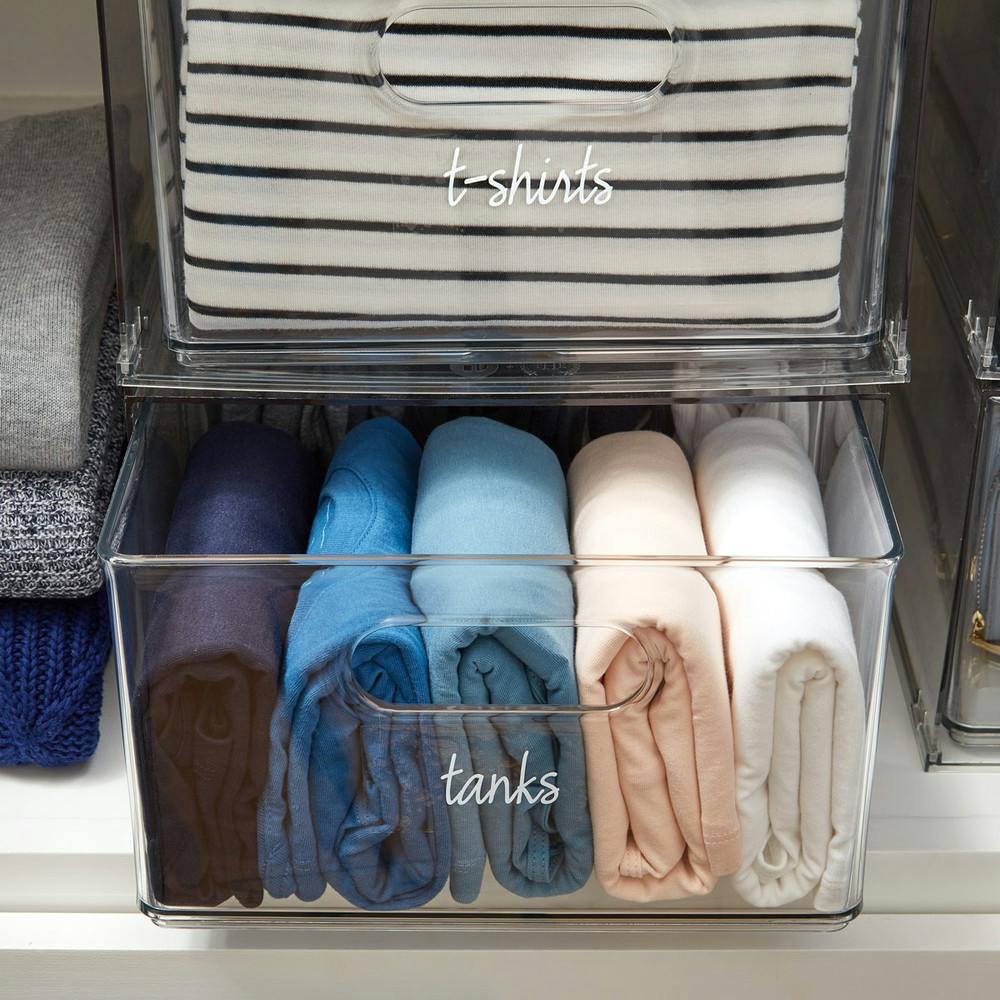 Shop Products in The Home Edit Collection:
The Home Edit All Purpose Deep Bin with Divider
The Home Edit Pantry Canisters
The Home Edit Divided Lazy Susan
The Home Edit 2-Tier Lazy Susan
The Home Edit Kitchen & Fridge Labels
The Home Edit Bath & Laundry Labels
The Home Edit Kids' Clear Labels
The Home Edit Closet Clear Labels