In a world of bold, there's something to be said for a touch of subtlety. And though we love a bright blue or a pop of red in our organized aesthetic, we thought it best to let your colorful personalities do the talking. That's why we've toned it down this season with muted collections that blend in seamlessly no matter where you store. Check out a few of our new solutions, below.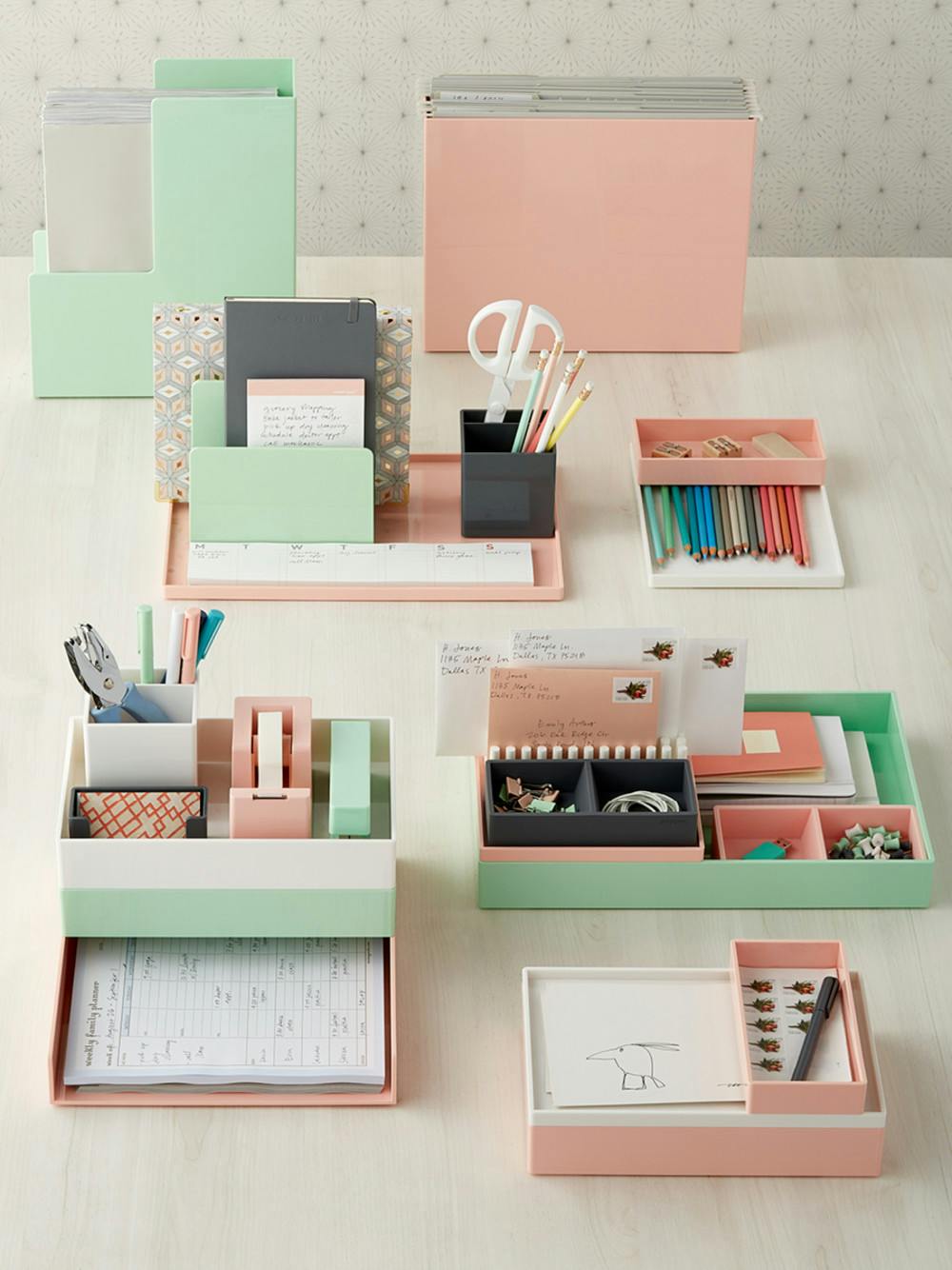 Poppin Desktop Collection
Our Poppin Desktop Collection has the perfect pieces to add the muted trend everywhere around the home. Mint greens, blush pinks and off-whites tie together a collection that's ideal for organizing an office, or a mail center or a catch-all for an entryway or garage. The collection is modular, so each piece works within the system, no matter the colors you mix and match.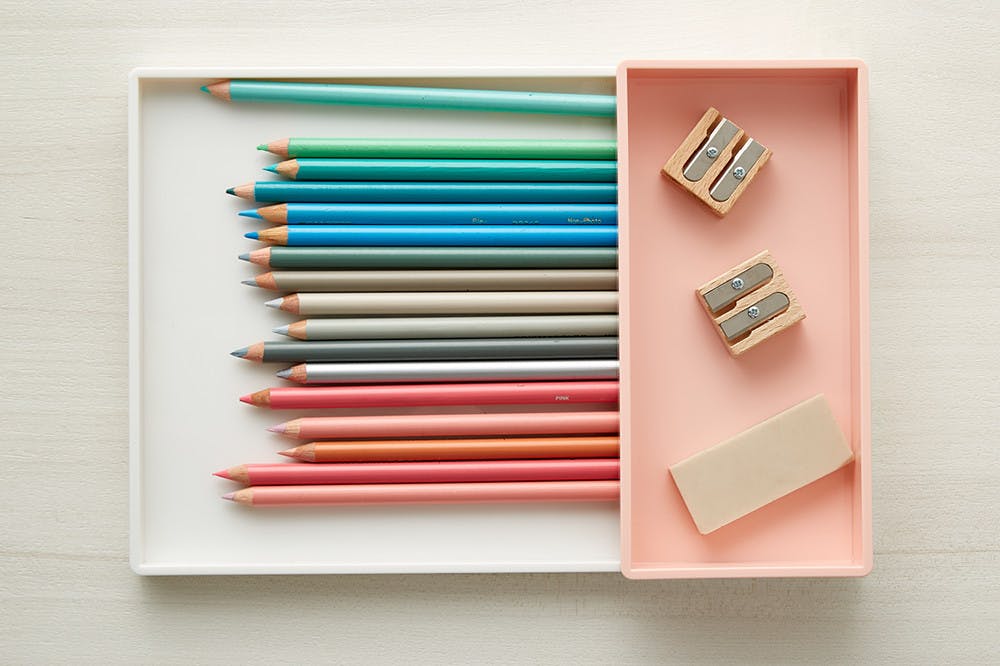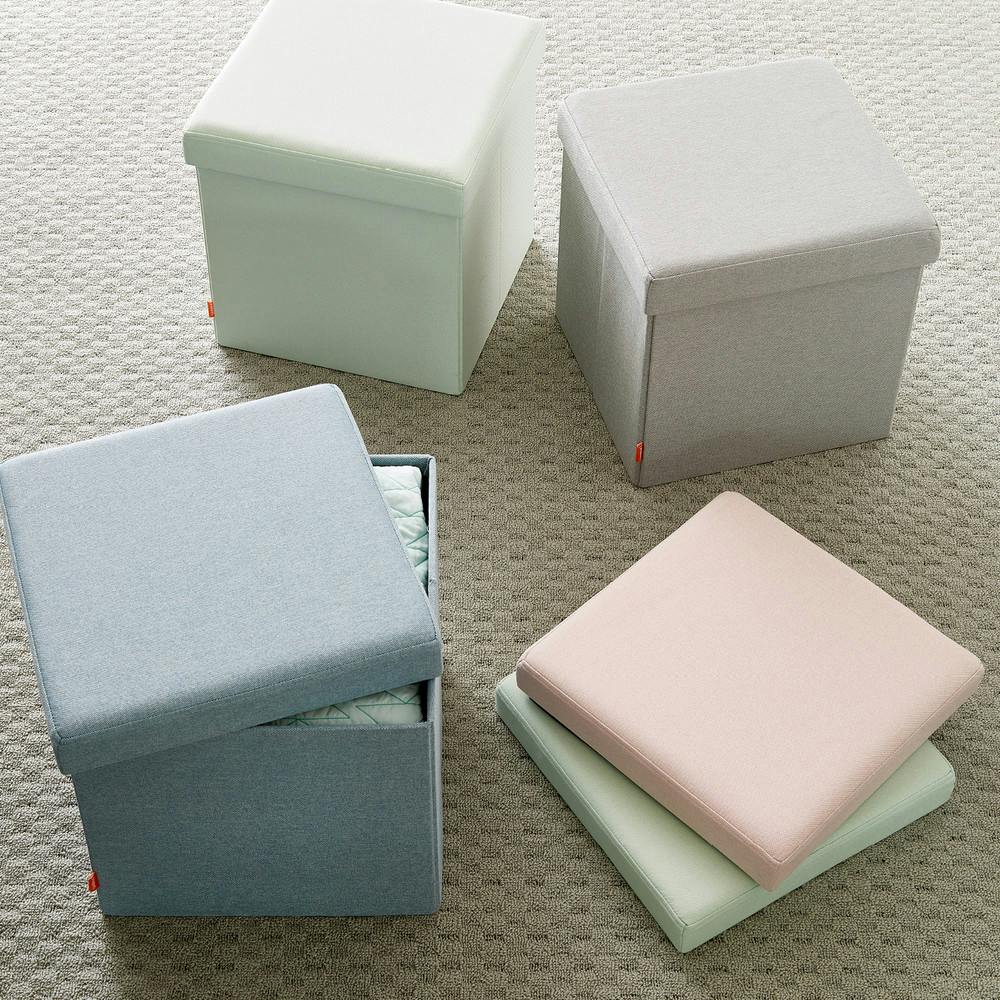 Poppin Box Seats
Part seat, part storage, all wonderfully innovative. These Poppin Box Seats have a surprisingly voluminous amount of storage, and their padded top makes it easy and comfortable to use as an extra chair when you have guests over. Their muted colors add variation to any room without overwhelming the aesthetic.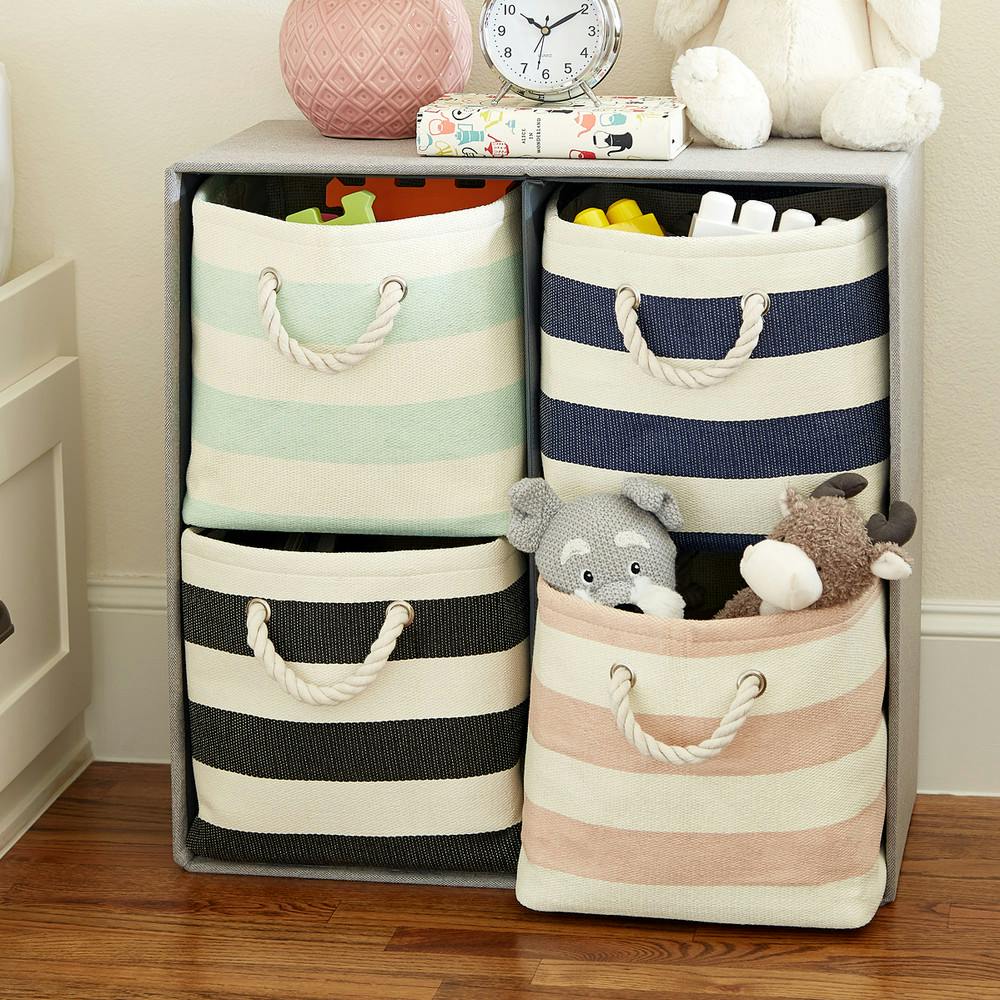 Sophisticated and stylish, our multifunctional Rugby Stripe Bins are just right for corralling books, magazines or throw blankets in the living area, throw pillows in the bedroom or rolled towels in the bathroom. Braided handles on each end make carrying them, whether empty or full, convenient and comfortable. The alternating muted colors look great in a kid's room, playroom or living room.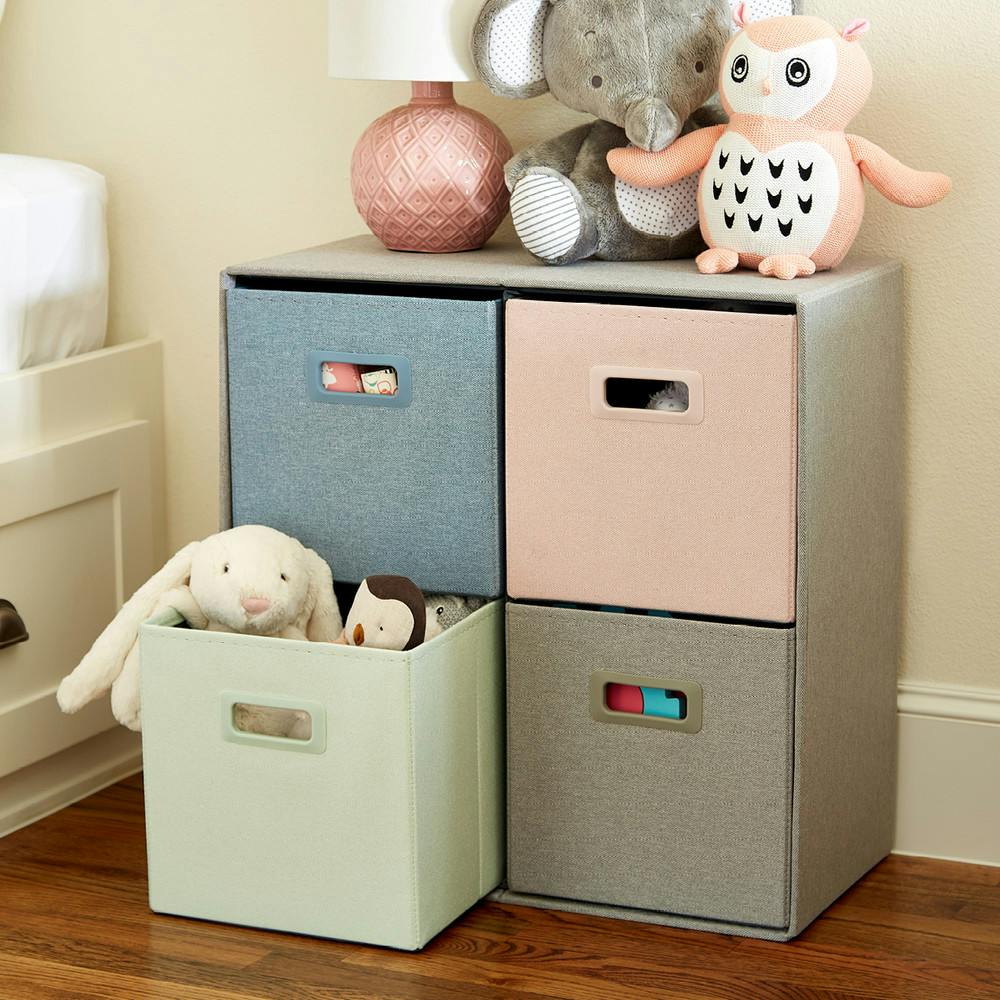 Poppin Fabric Storage Cubby & Cubes
Our Poppin Fabric Storage Cubby provides the structure for fun and functional organization for any room. The cubby itself supports four Poppin Cubes that fit perfectly inside. The grey backdrop creates the perfect canvas for each Cube's color to stand out. The Cubes have comfortable silicone handles that make each storage cube easy to move. All cubes collapse flat when not in use. Plus, like all Poppin products, these add a pop of color and style to offices and homes.
Let us know what your favorite muted color is below, and shop all of our muted collections, here!