We've seen its influence everywhere this season.
Gleaming on the models walking the runways, holding together the entire theme of the Met Gala's Manus x Machina, giving nail art and eyeshadow a dramatic ascension to legitimate glam that we all never knew we needed - metal is having a real moment - and in more than just fashion.
Gone are the days of metal relegated to stainless steel finishes on cabinets, sinks and door knobs in homes, meant only for utility and function. Here are the days of metal as decor, metal as an accent piece, and metallic's with design and purpose. But how do we go about incorporating these strategic metallic's into our homes and offices and our on-the-go selves - how do we pick and choose what's tacky, and what's right on trend?
We're here to help.
We've pulled together some of our most of-the-moment metal pieces and metallic accents for you below. See what suits your style and tell us how you can make it your own in the comments!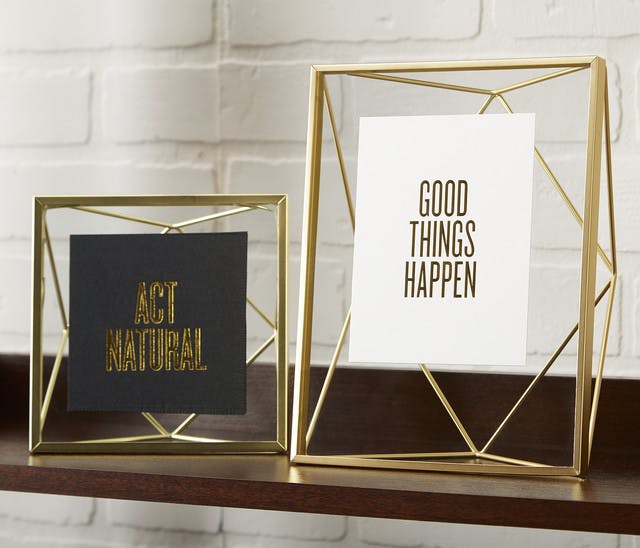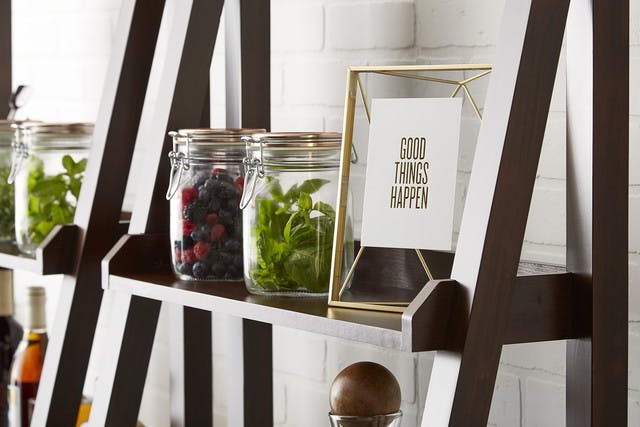 Break up the solid wood decor while still making your photo the center of attention with our Prisma Photo Frames by Umbra. These prismatic, brass wire frames allow your photos to float between two panes of glass for a beautiful presentation whether sitting on the desk or hung on the wall.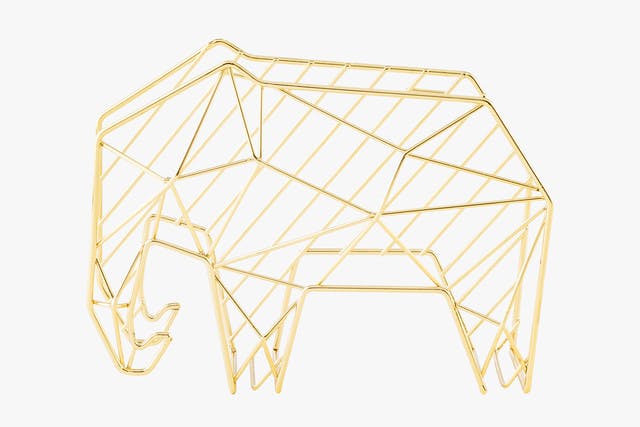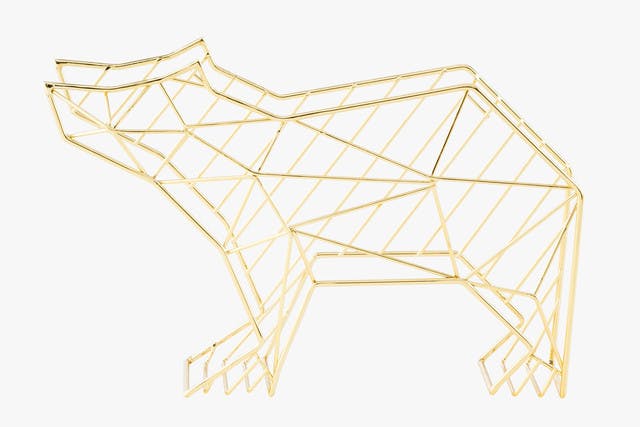 Made of steel with gold metallic finish, our Elephant and Bear File Organizers are a beautiful geometric addition to any desktop. Each organizer can fit file folders, small books, notepads, notebooks, mail, and more, and their design showcases the metallic trend without taking over.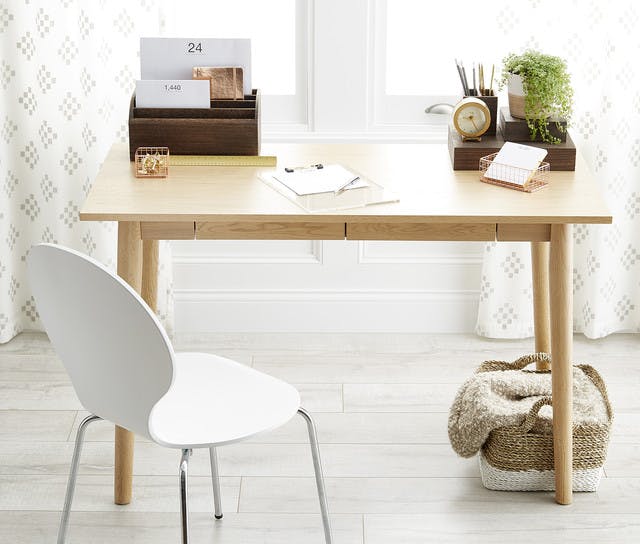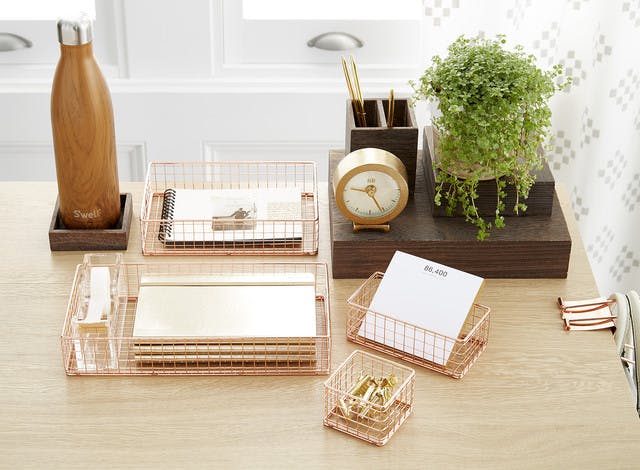 Thinking of going all-in on the metallic trend? Look no further than our Copper Wire Collection. The fine-lined design makes anything and everything look instantly clean and the beautiful copper finish make these pieces stand out no matter where they're used.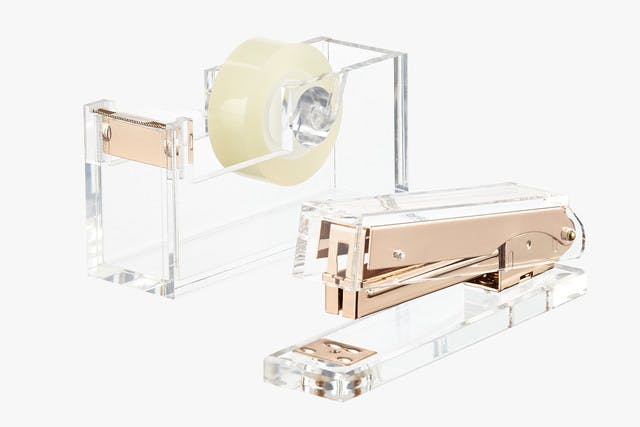 Let the gold accents of our Acrylic Stapler & Tape Dispenser shine through. Made of crystal clear, high-quality acrylic, this sleek, stylish pair to keep your work surface organized. Both feature beautiful gold-toned hardware and polished-edge construction for easy use. You can even coordinate them with our other acrylic desk accessories for a professional look.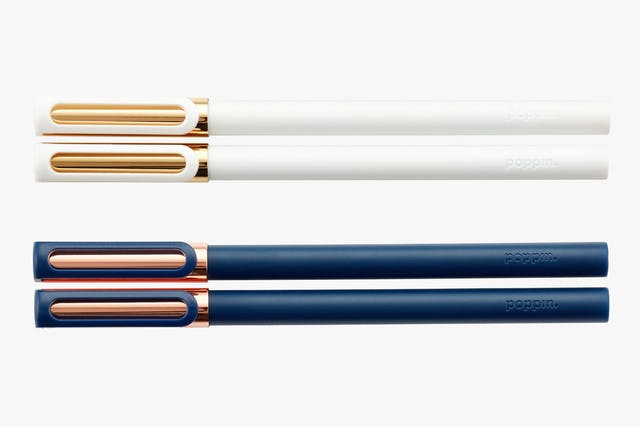 Take this metal moment everywhere you go with our Poppin Tip-Top Rollerball Pens. The caps come in a beautiful gold and copper finish to contrast the colors, and luxurious rollerball ink cartridges help your ideas flow smoothly onto the page.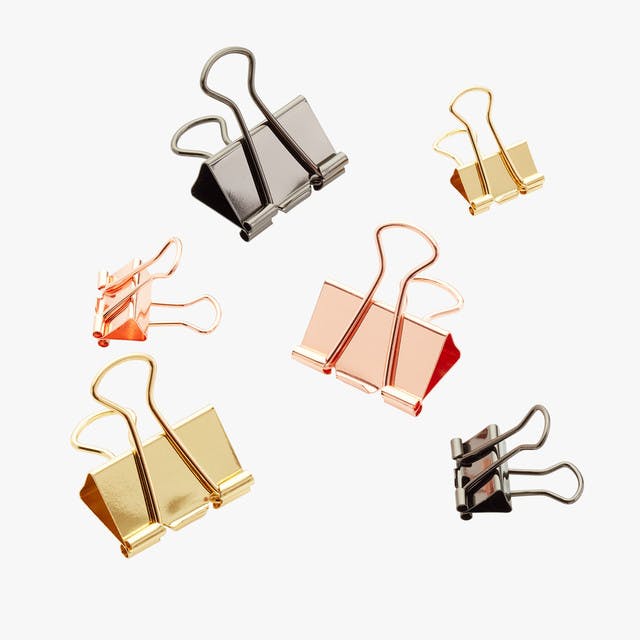 Whether you keep them in a drawer or out on your desk, these Metallic Binder Clips will add a metallic accent to anything you clip and compile. The metallic finishes are look beautiful when used to display artwork or photos.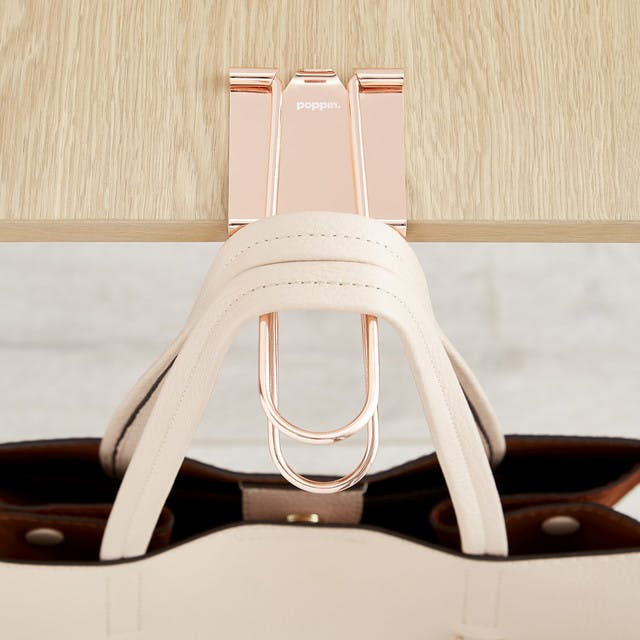 Supersize your metal moments with our Poppin XXL Metallic Binder Clip. Each clip holds up to 300 sheets of paper and acts as a fun and fashionable accent piece. You can also place it upright on your desktop to display photos and reminders. Feeling adventurous? You can use the clip as a desk-side handbag hanger so your bag never has to live on the floor again.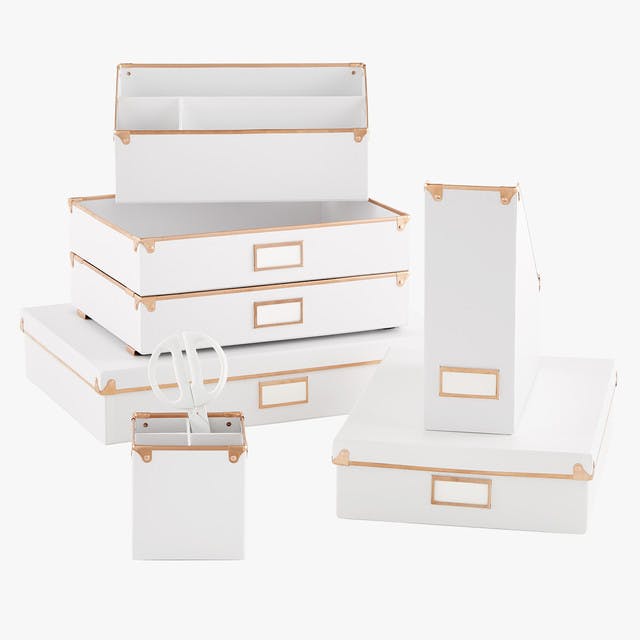 If you're wanting a more subtler look, the simple white design and beautiful copper accents of our Frisco Desktop Collection are perfect for your aesthetic.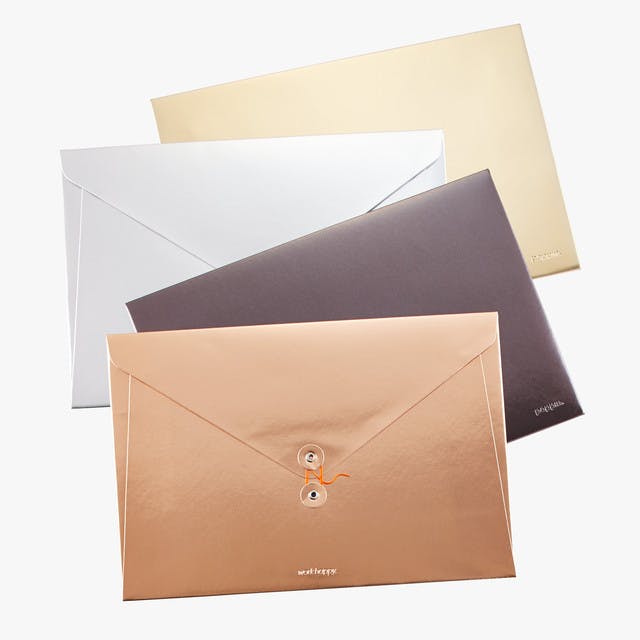 When storing your resume, presentation notes, creative briefs or loose paper, our Poppin Soft Cover Folio holds it all in style and on trend. The beautiful metallic exterior catches the eye while a simple orange string-and-button closure keeps everything safe.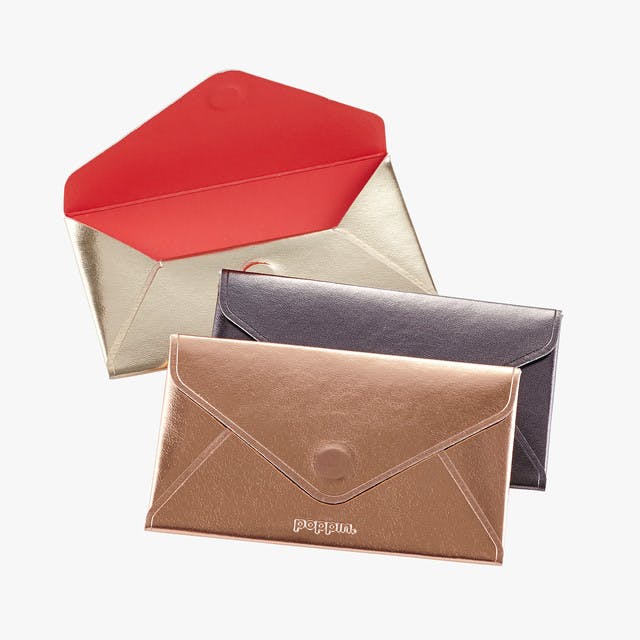 Miniature metallic moments can still make a big impact. Our Poppin Metallic Card Cases are perfect for such a purpose. They each feature sleek metallic exteriors in silver, copper and gold, and a magnetic closure to keep everything from business cards to gift cards safe and secure. It's the little detail that makes a big impression.