Trays have come a long way since the days of their original function - carrying food and drink from room to room. Now they can instantly elevate a room, adding elements of style and interest. Because there's a finite area to "contain" your wares, they can help you edit a collection or curate a variety of pretty things you want to show off. A designer friend once told me, that when thinking about putting together a tray for decoration and function, to think of it in four imaginary squares and make sure each "square" incorporates items at different heights.
A few things that are great to stack are beautiful books and boxes of all shapes and sizes. Then it's easy to add a conversation piece, a natural element like a flower or plant. Finally, add something that is a contrast in texture - something sleek or shiny if the tray is wood and vice versa. You get the idea - four areas.
But trays are also great for their good ol' use of serving up drinks and nibbles, making them look even more delicious when housed in these beautiful storage solutions. We love our new collection of trays. Our wonderful buyers have taken the most popular materials from our best-selling storage boxes and other solutions, and reimagined those materials in the form of fabulous, multifunctional trays. Check some of them out below!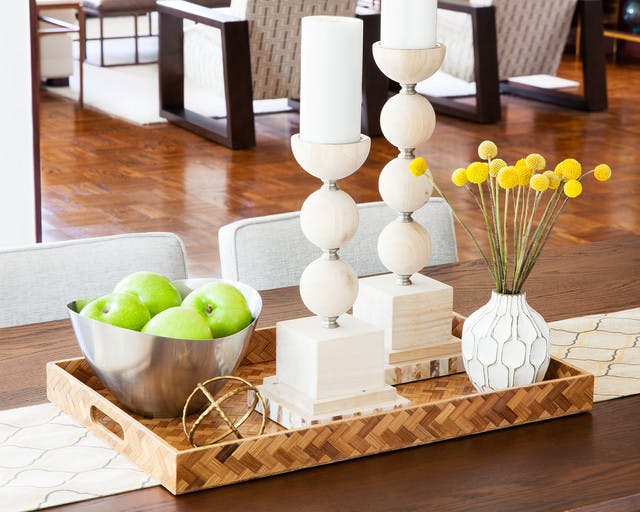 Our pressed bamboo tray has great natural texture and visual interest with the lovely weave of the herringbone pattern. It comes in two sizes - the larger one is shown here as a lovely dining room centerpiece.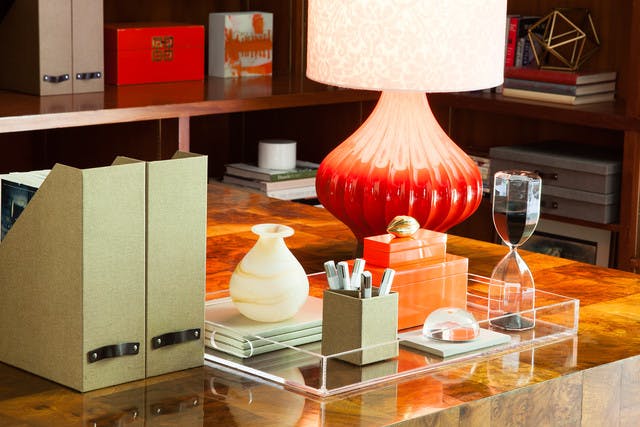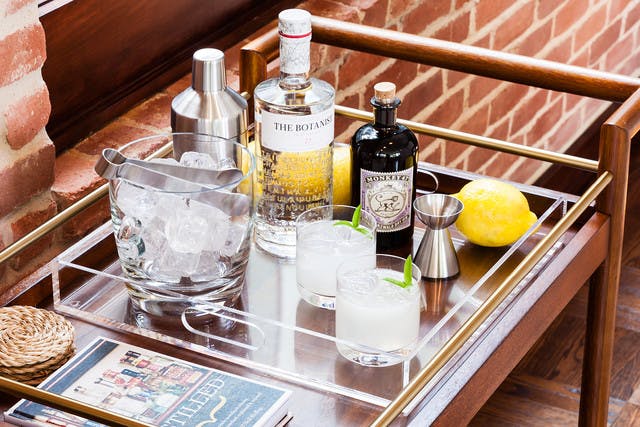 Love, love, love these clear acrylic trays that can work with any space and décor. They really let your items be the star. You'll see that we used them in an office to organize and style a desktop, and then took it to a bar cart for cocktail hour...or "toddy time" as my mom used to call it. The quality is impeccable as the acrylic is heavy-gauge and the gripped footing on the bottom keeps the tray stable wherever you're storing it.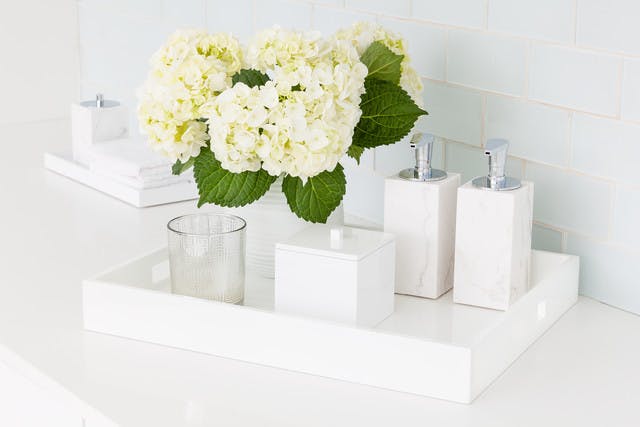 But the use of acrylic doesn't stop with clear! These beauties also come in white, black and blue. Here, the tray keeps the lines cool and calm in a white bathroom setting.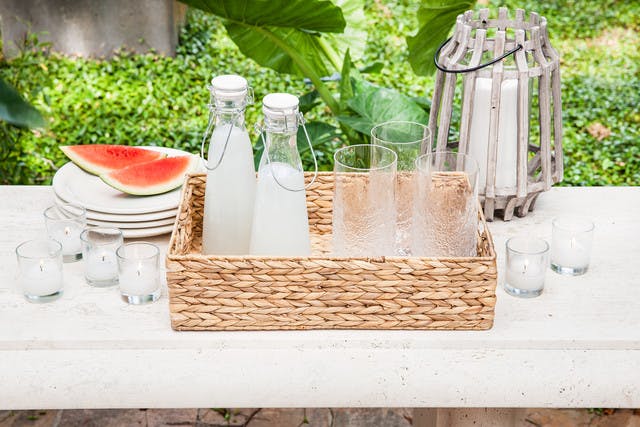 We adore the capacity of this large tray, which allows you to transport items easily from the kitchen out to the patio for lunch with friends. It's handcrafted from beautiful water hyacinth, which is an easily renewable resource. The hyacinth is woven over a metal frame, which makes this tray super durable, and of the highest quality.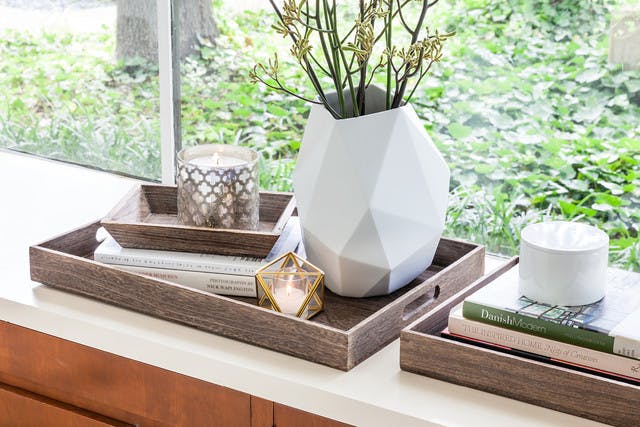 Our customers love the soothing, natural aesthetic of our feathergrain products, which are crafted from lightweight Paulownia wood. The trays come in two sizes, which make them great for use as a dresser-top valet, for corralling remotes in the living room and for organizing office accessories. Make sure you check out our other feathergrain products that complement these beautiful trays.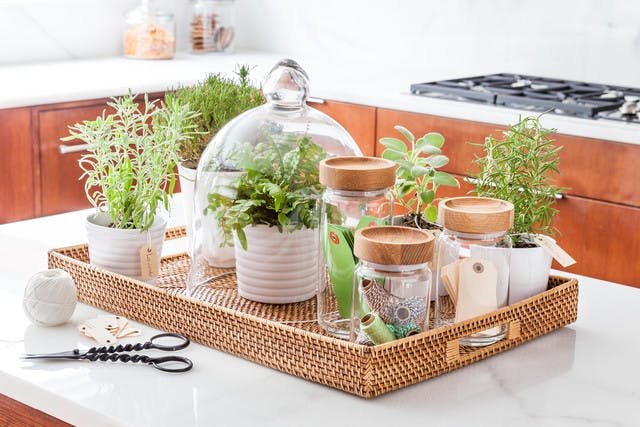 The natural beauty of these rattan trays can really adapt to any room or space. The generous size allows for a lot of uses, from the precious herb garden we've done here, or as a catchall in an entryway. The colors are beautiful, too. They come in copper (shown here), as well as in blackwash and whitewash finishes. It's not available until November, but you can pre-order it now and get it just in time for holiday entertaining.