One of the defining areas of your home is the entryway; after all, it's the first thing you encounter when you enter, and the last thing you see when you leave. A perfectly organized entryway, mud room, or coat closet can instantly give your home a sense of order, giving you peace of mind when you walk through the door and helping ensure you don't forget anything when you head out for the day. And yet, for all its importance to the home, the entryway is all too often overlooked as an important shared family space.
If you'd like to give your entryway that certain je ne sais quoi, take a look at the ways below that our signature Elfa system can deliver it! Endlessly customizable, durable, and with a beautiful array of options and finishes, it's the perfect way to give your space that extra pizzazz it's missing.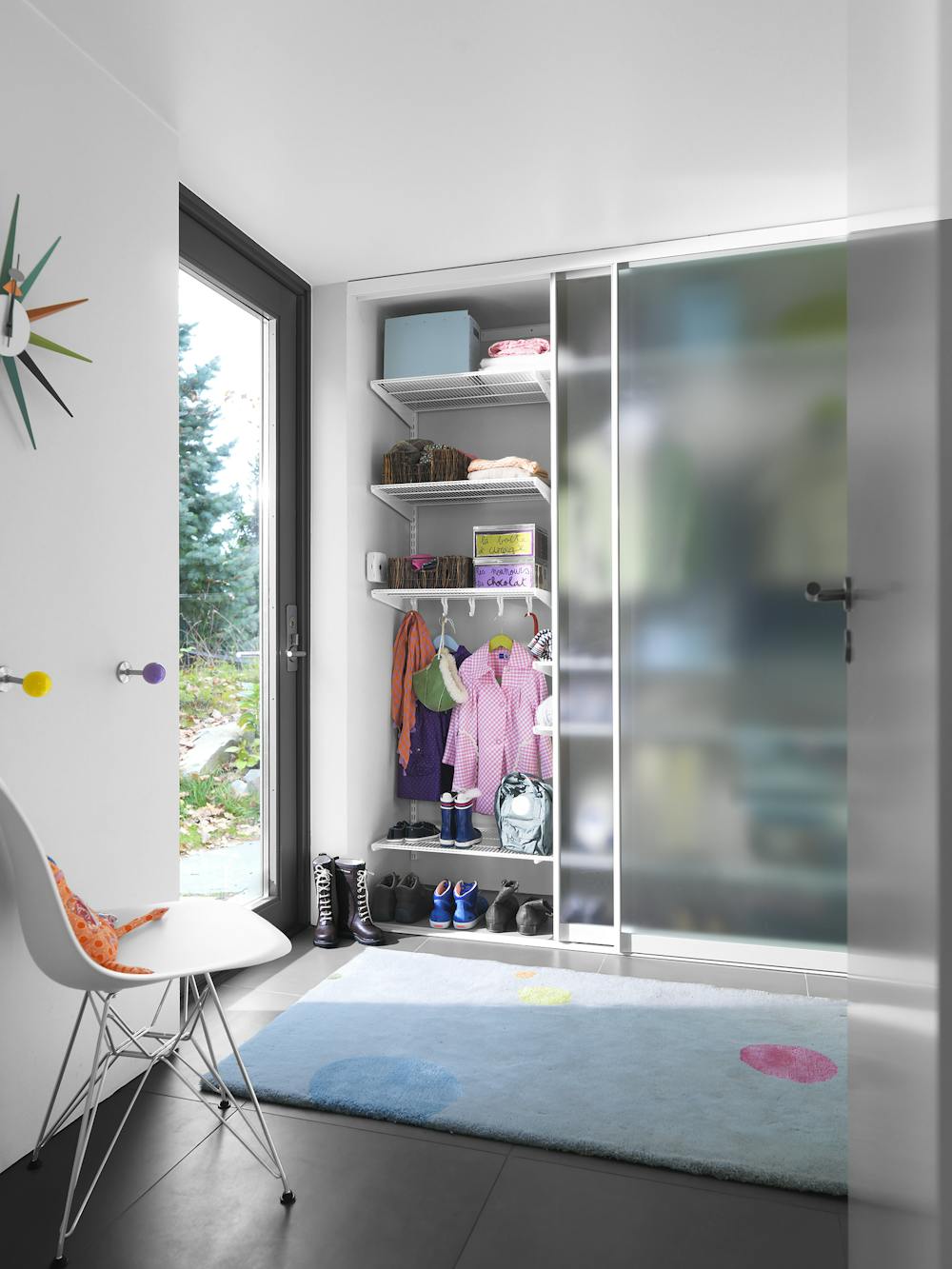 One of Elfa's greatest qualities is its flexibility. The shelves and components can easily be adjusted in height to make them accessible for family members of all sizes.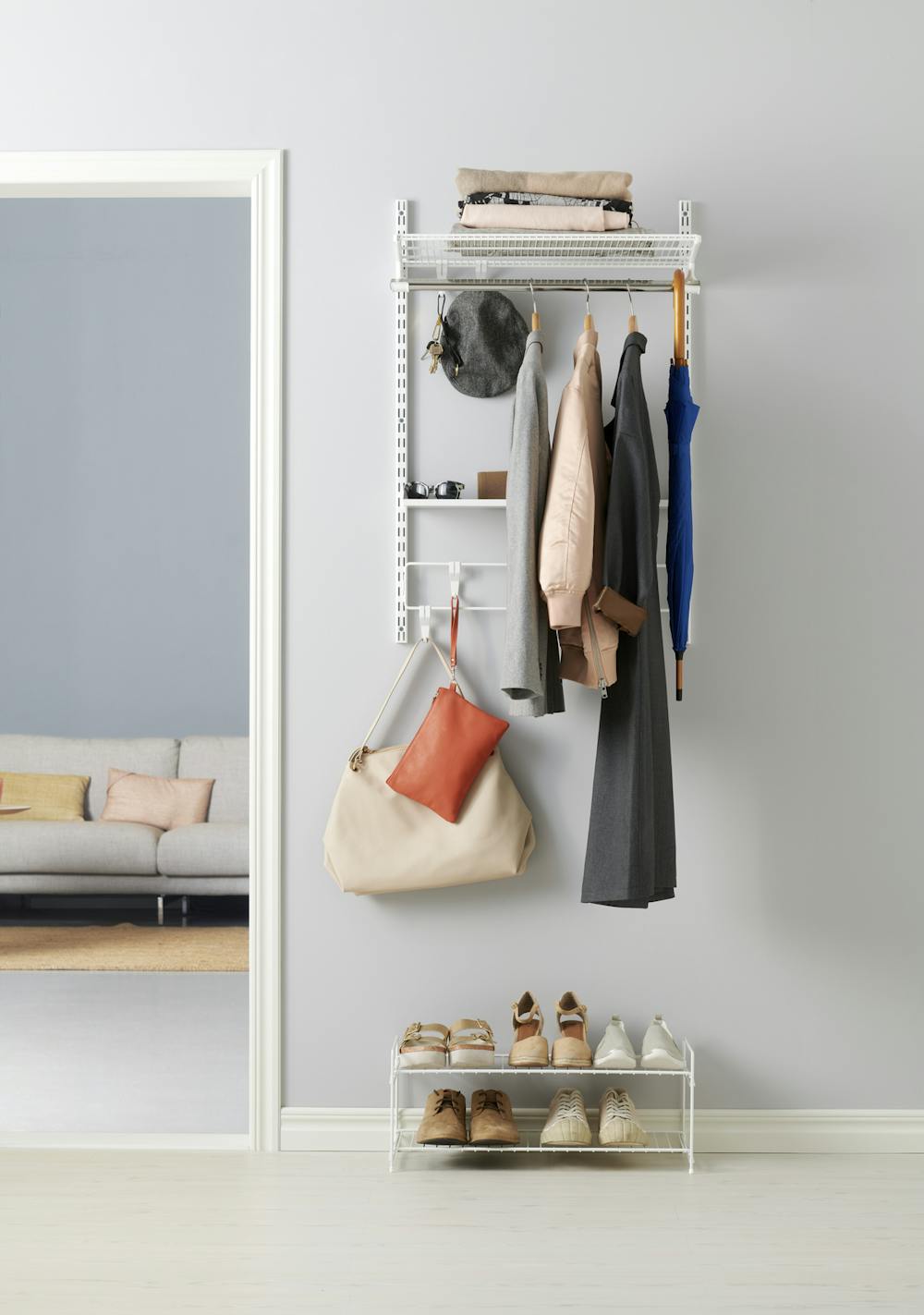 Elfa is great for small spaces, helping you maximize every inch and find a place for all of your entryway essentials.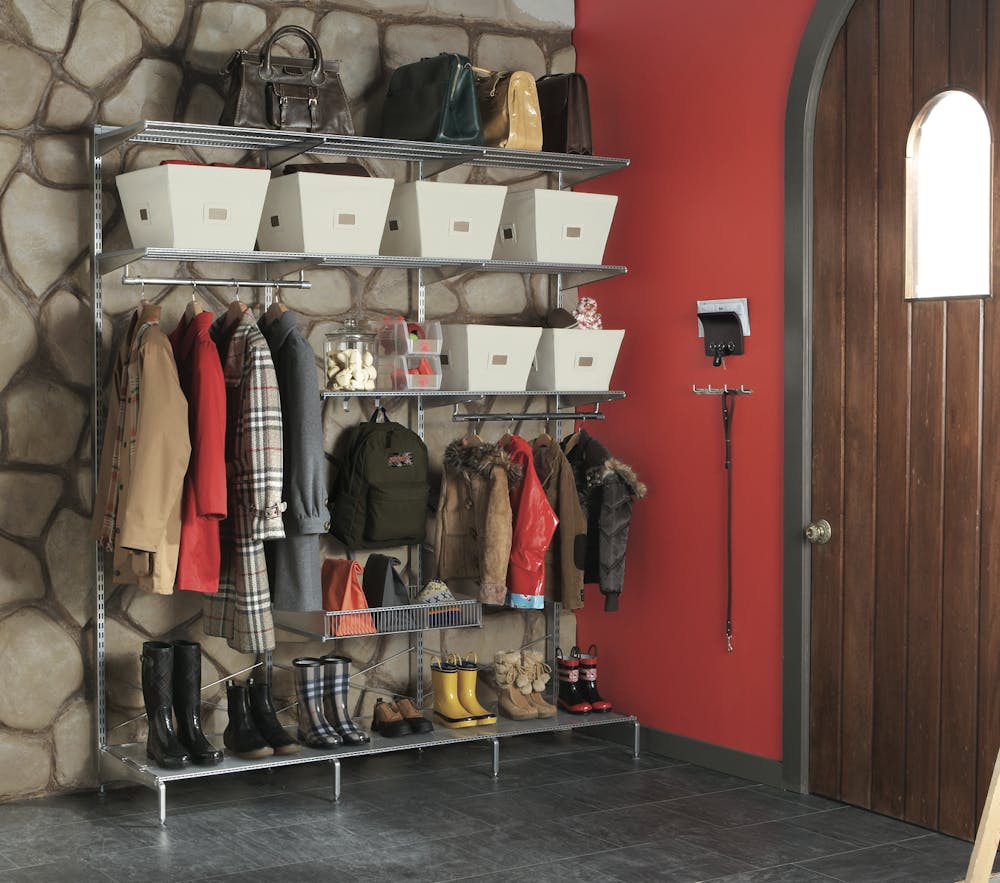 Our Elfa Freestanding solutions are a great choice in spaces where wall mounting isn't the most practical option.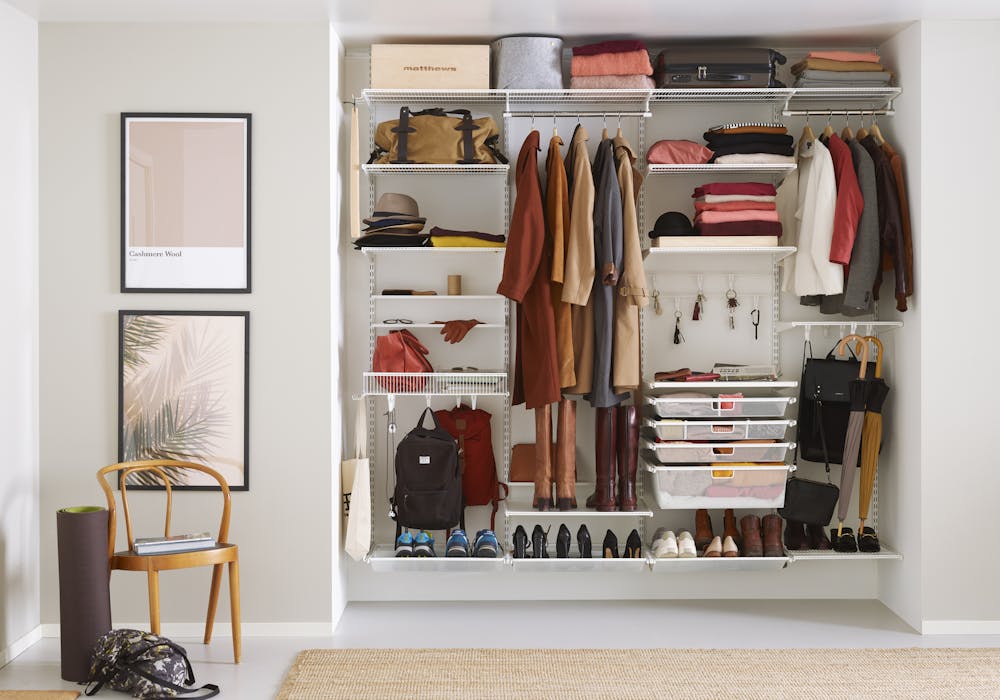 Even a simple "nook" area without doors can be turned into a beautiful and functional storage space with the right Elfa solution.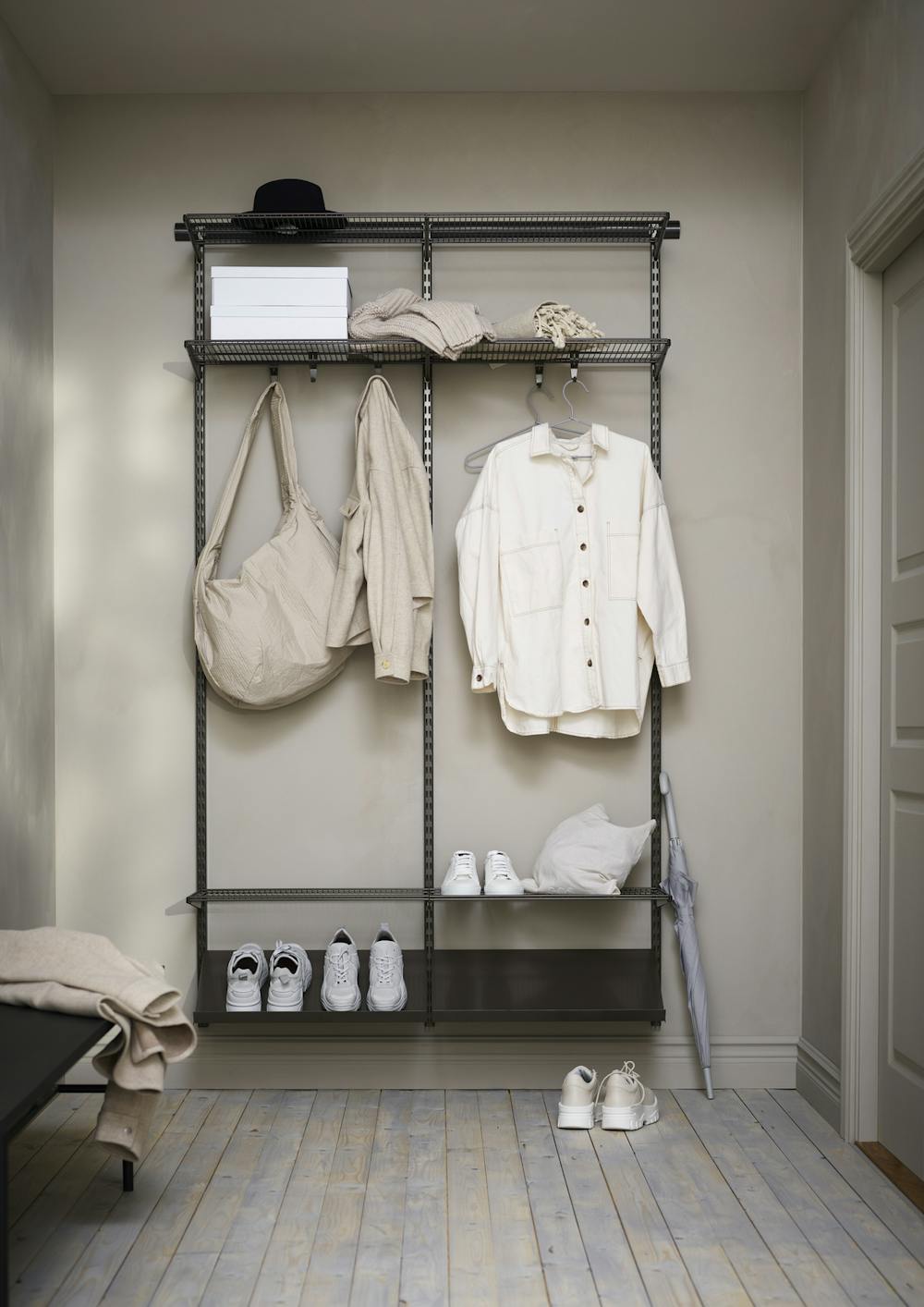 Our beautiful new Elfa Graphite finish can add an elegant and modern touch to any mud room space.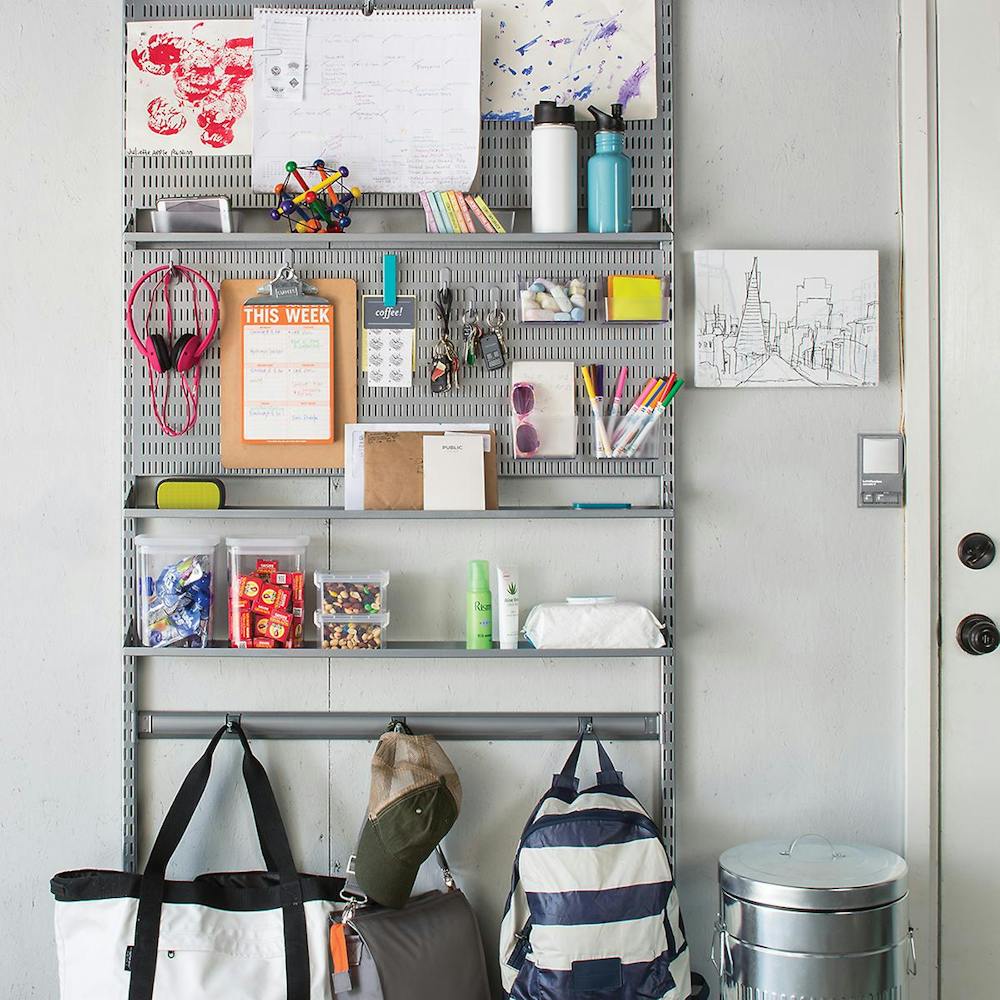 An Elfa "drop zone" by the door for bags and backpacks can help make getting to school on time so much easier.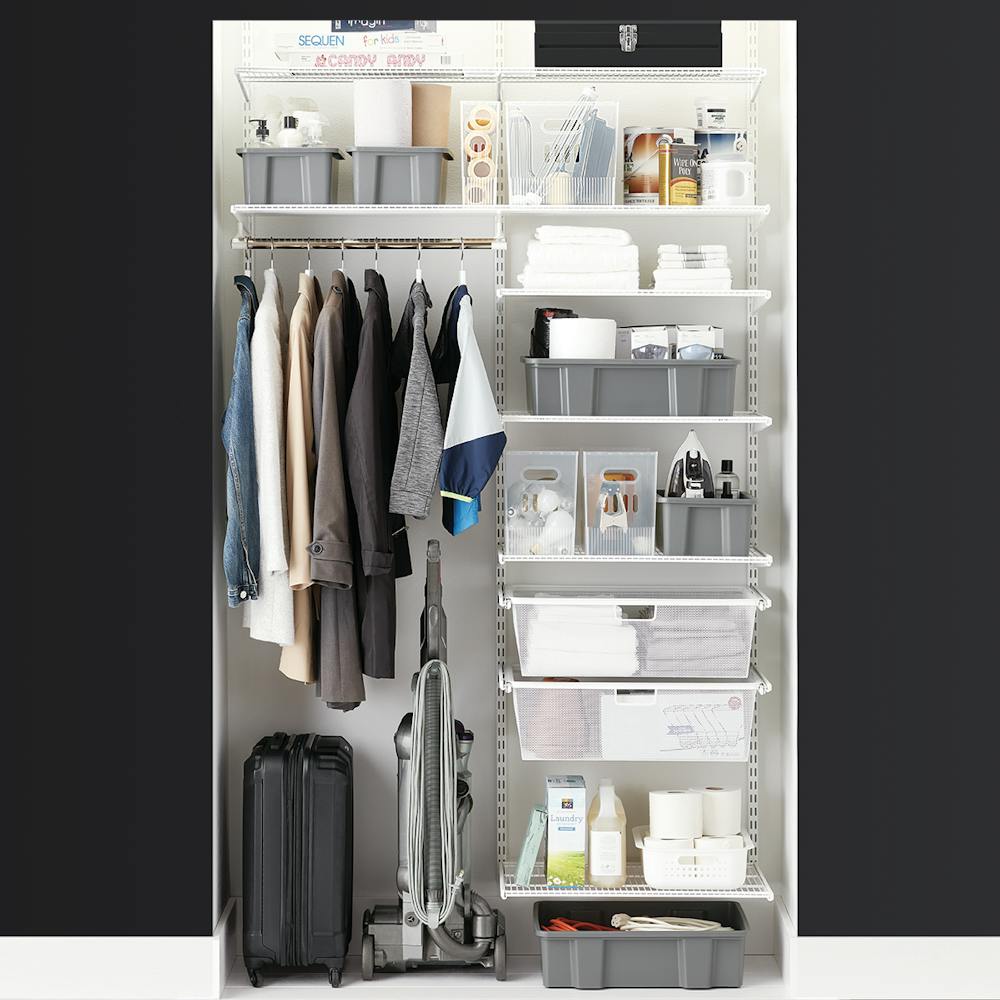 For a multi-purpose coat/storage closet, even a pre-designed kit such as the Elfa Classic 4' White Coat & Storage Closet can make all the difference.
Feeling energized and inspired to bring out the best in your space? If so, our Elfa designers are ready to help you achieve just that! To get started, you can schedule an in-store or virtual appointment, live chat with us on our website, or give us a call at 1-800-733-3532. (Our Customer Solutions Department is available to take your call or chat every day from 9 am to 6 pm CST.)