There's nothing like working directly with one of our amazing Custom Closets Designers. From their unmatched expertise and attention to detail to your ability to ask questions and make design changes, it's an experience like no other. But not everyone can get to a store, or wants a Designer to come to their home. That's why we're thrilled to introduce our new FREE Virtual In-Home Closet Design!
Now you can use this brand-new service to chat online with one of our Custom Closets Designers via Zoom on your computer, phone or tablet, and watch as they create a beautiful, functional new closet space for you in real time. To see how it works, check out the video below!
"We're really excited about this new service!" says Courtney Lomonaco, our Contained Home Operations Manager. "Now it's easier than ever for our Custom Closets designers to help maximize the functionality of your home. And by having better organization in your home, you save time in your day and can spend more time doing what you love!"
Virtual In-Home Closet Design allows our customers to share in real time with a closet expert, discuss options and ideas, make adjustments, and decide on a solution that makes the best use of their space. Plus, it's not just for Elfa--we can also design Avera and Laren spaces as well!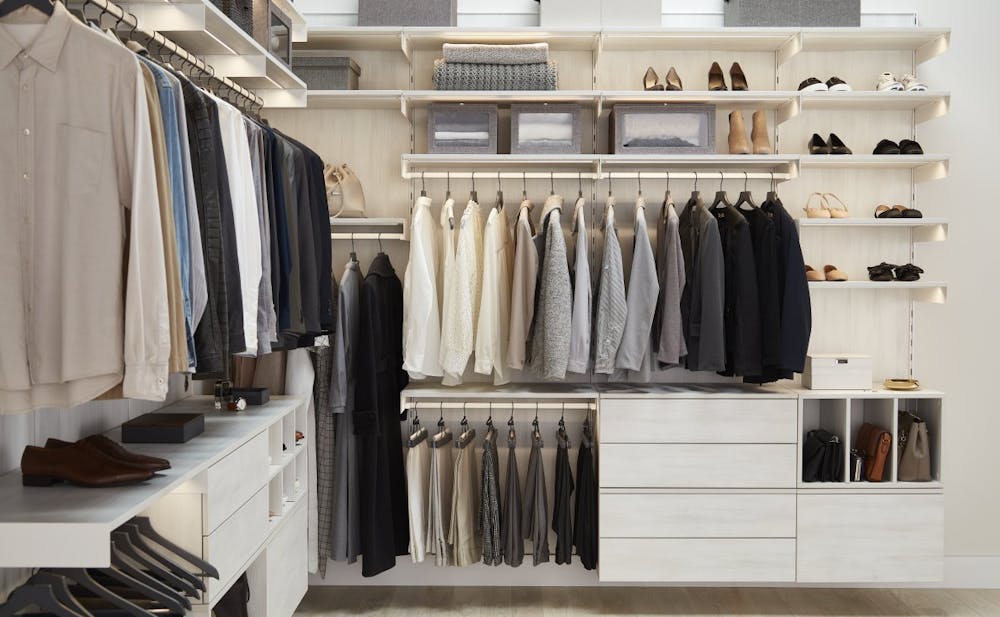 Ready to get started? Just download our measuring guide and give us a call at 1-888-822-5231 or contact us here to schedule an appointment. There really has never been an easier way to give your space the makeover it deserves!