As much as we love to create customized storage solutions for our customers, we also recognize that some of you simply need organization ASAP! So, over the years we've developed several pre-packed Elfa Grab & Go Solutions designed to deliver organization in a hurry. One of our most popular is the Elfa Start-A-Stack, a three-drawer solution perfect for a closet, office, or pantry. Others include the Elfa File Cart (for letter or legal-size files), Gift Wrap Cart (a gift wrapper's dream), Rolling Cart (perfect for a college kid's mini fridge or printer), Utility Boards (a great quick fix in a garage), and a variety of Door & Wall Rack solutions. But now we've taken the concept to an entirely new level--introducing our first complete closet solution in a single box.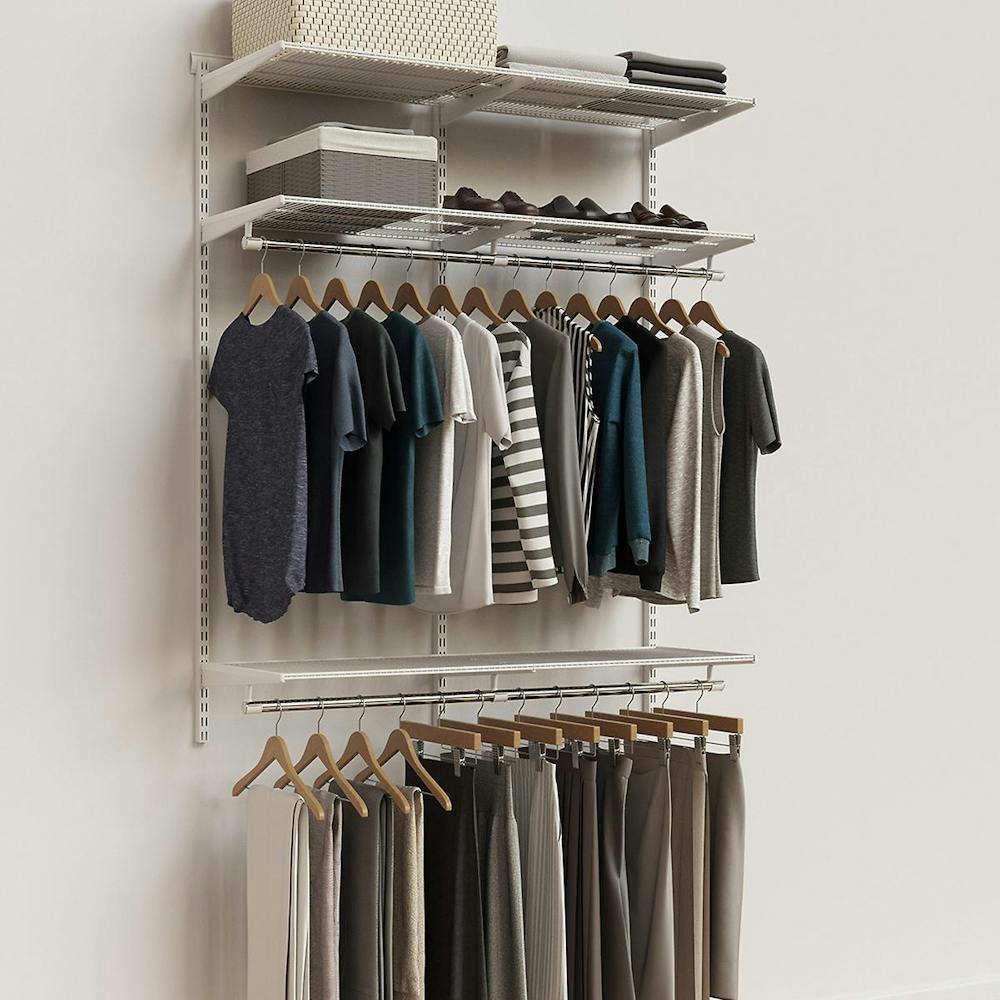 The Elfa Classic 4' White Closet Kit is our latest Grab & Go Solution designed to give our customers a fast yet versatile closet makeover in any space measuring at least 51" wide. Its list of components allows for several different configurations, making it easy to create a closet with the perfect combination of short-hang space, long-hang space and shelving -- all from this one kit!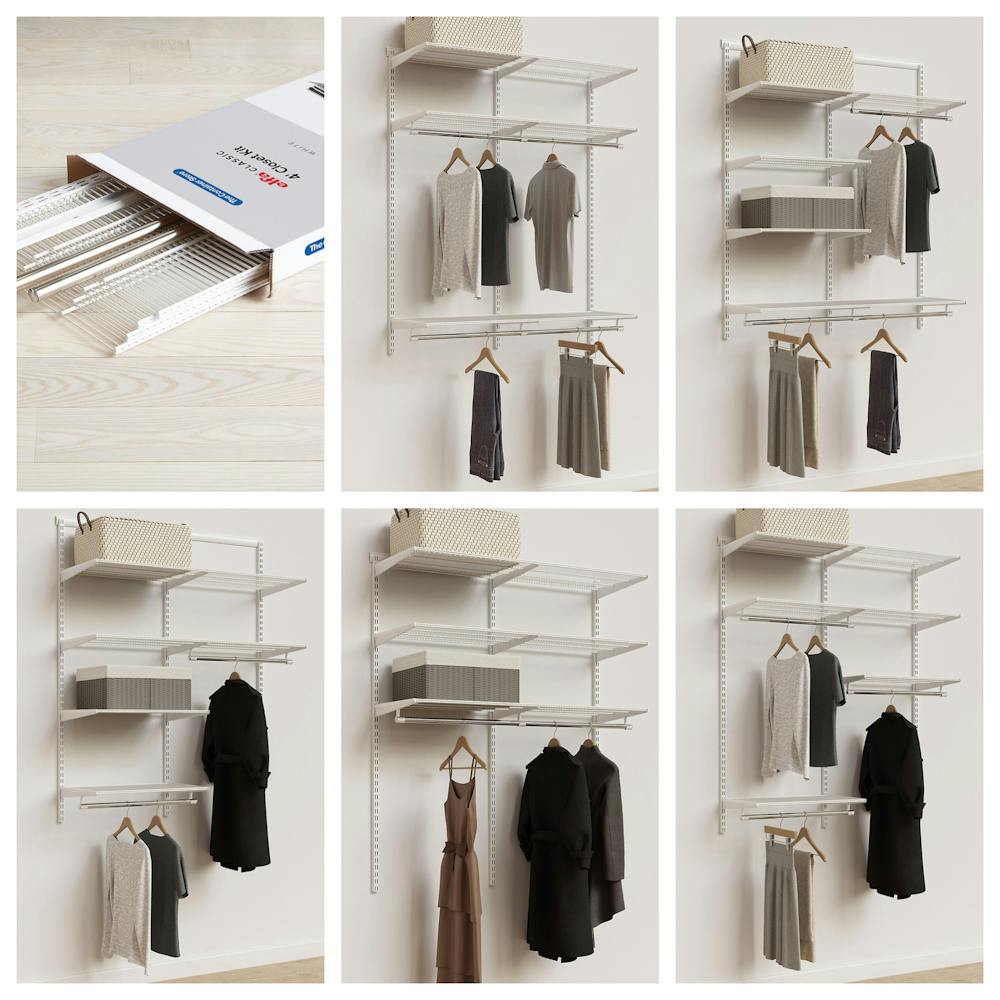 Elfa's durable, modular construction allows you to change your closet as your storage needs change.
But that's not the only recent addition to our Elfa Grab & Go collection. When we introduced our beautiful new Graphite finish, we also made sure to roll out a brand-new Graphite Start-A-Stack. (And speaking of Start-A-Stacks--we now offer them in a Wide size for even more storage possibilities!)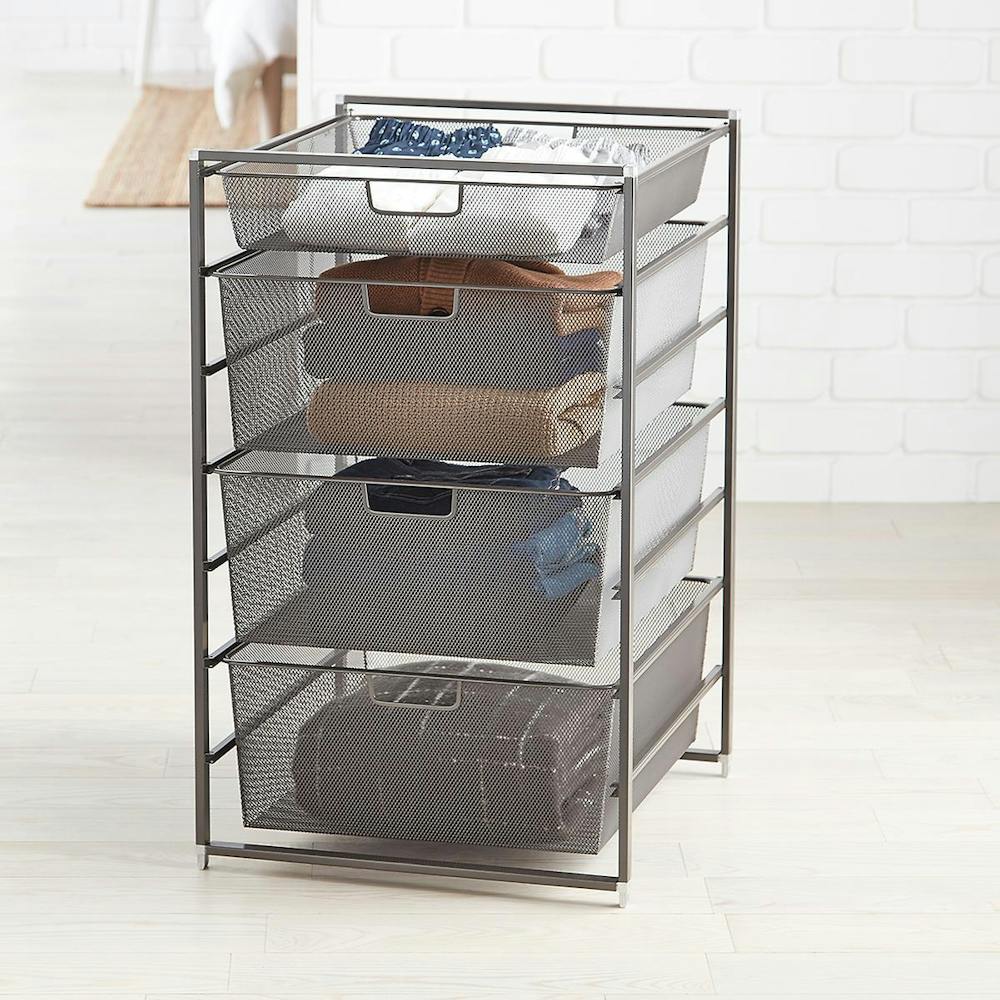 Our new Graphite Elfa Mesh Start-A-Stack.
What new Elfa Grab & Go Solutions would you like to see in the future? (Be sure to tell us in the comments below!) You can also browse our currently selection of Grab & Go options here.