At The Container Store, we diligently keep an eye on ever-evolving color and design trends in order to offer our customers the freshest modern home organization solutions. But while we've periodically announced new Elfa Décor and Solid Shelf colors--Grey Elfa Décor is the latest--we actually haven't rolled out a new epoxy steel Elfa component finish since we introduced Platinum way back in 2002! That is, until now. We're proud to introduce Graphite epoxy steel components to the Elfa family!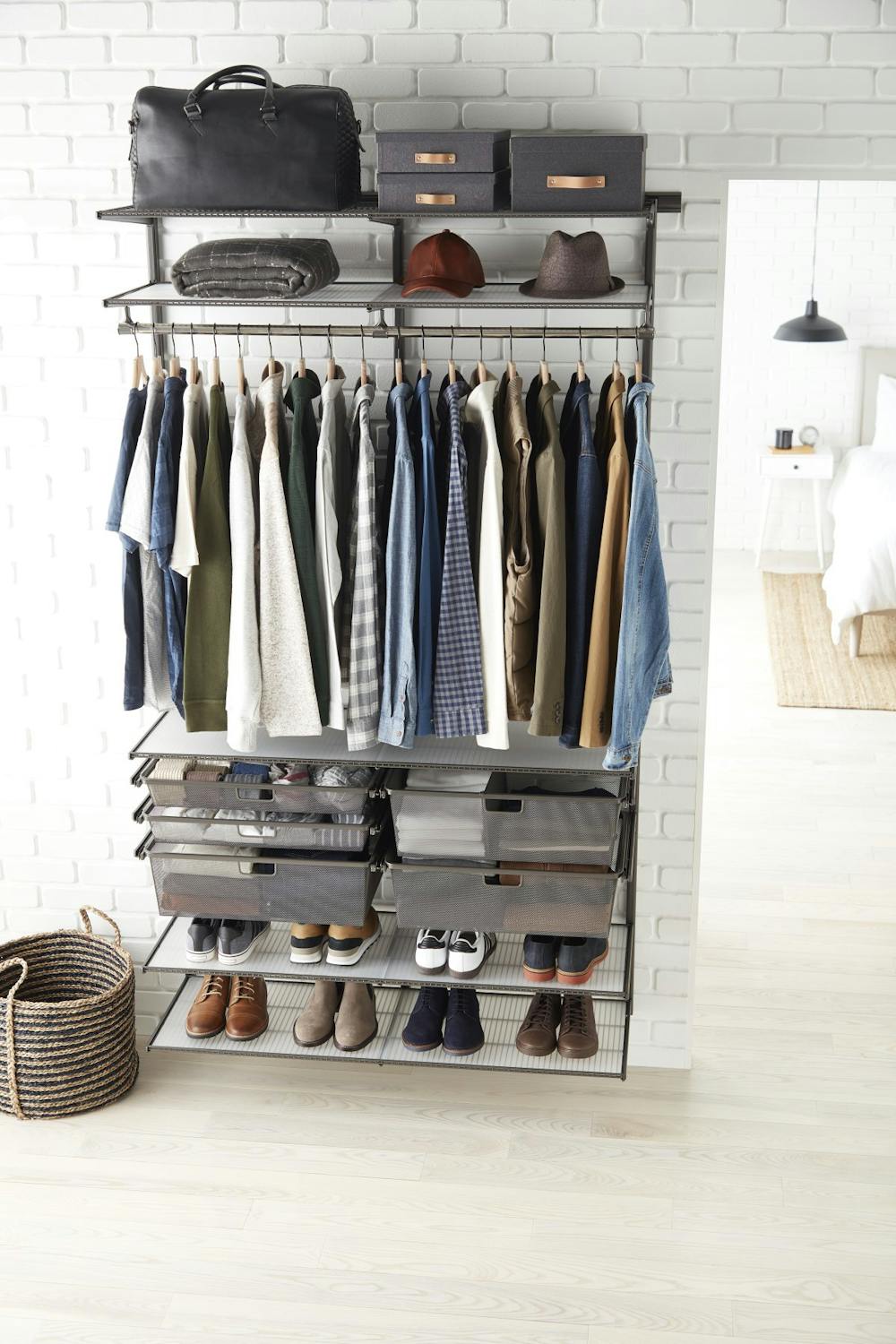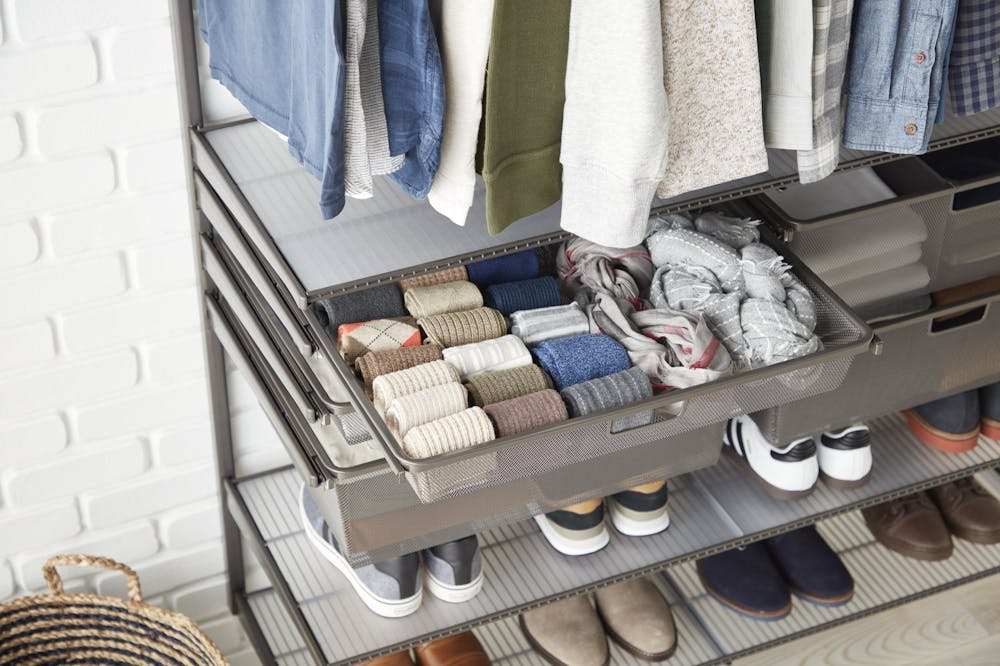 Why graphite? Well, customer demand had a lot to do with it. (As the saying goes, "give the people what they want!") "We've long had requests for a darker finish," explains Erin Hogue, our Vice President of Custom Closets. "Graphite is a warm, dark gray finish that will enhance all home design styles. It evokes oil-rubbed bronze, black and the dark grey shades that are in our customers' homes, and it has less sheen than our White and Platinum finishes."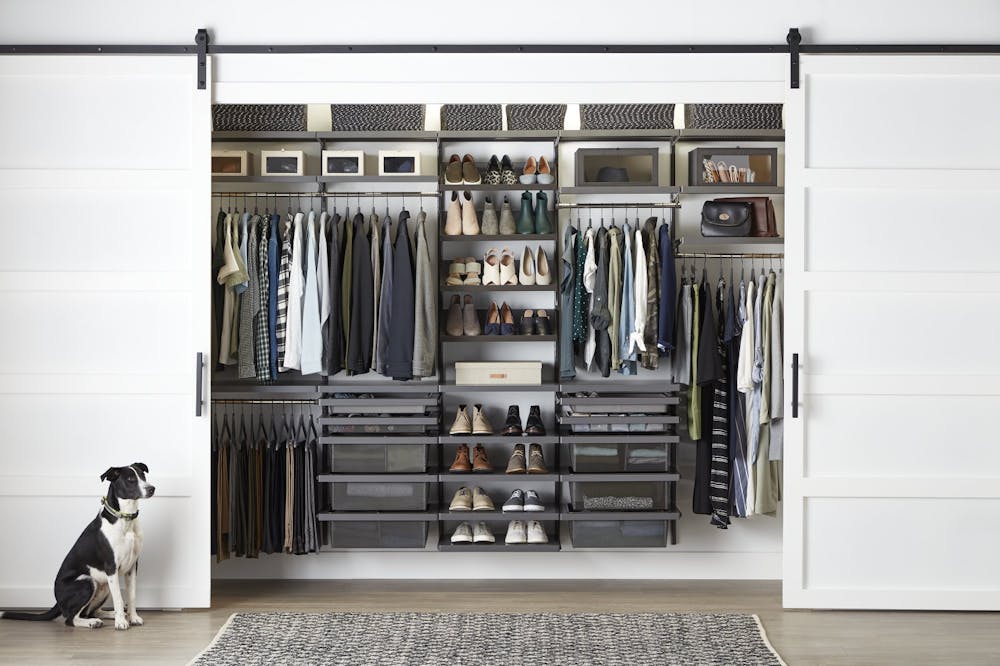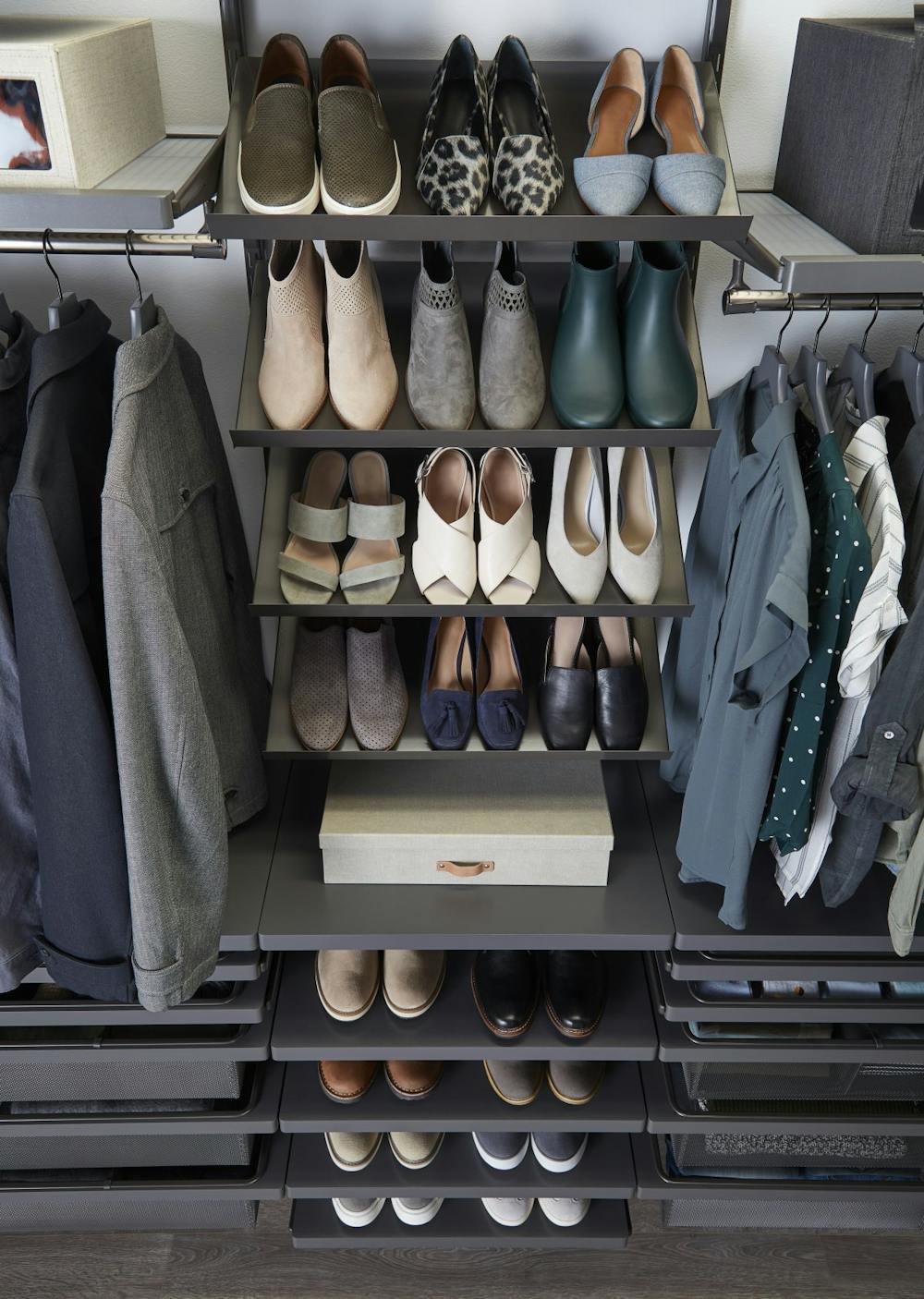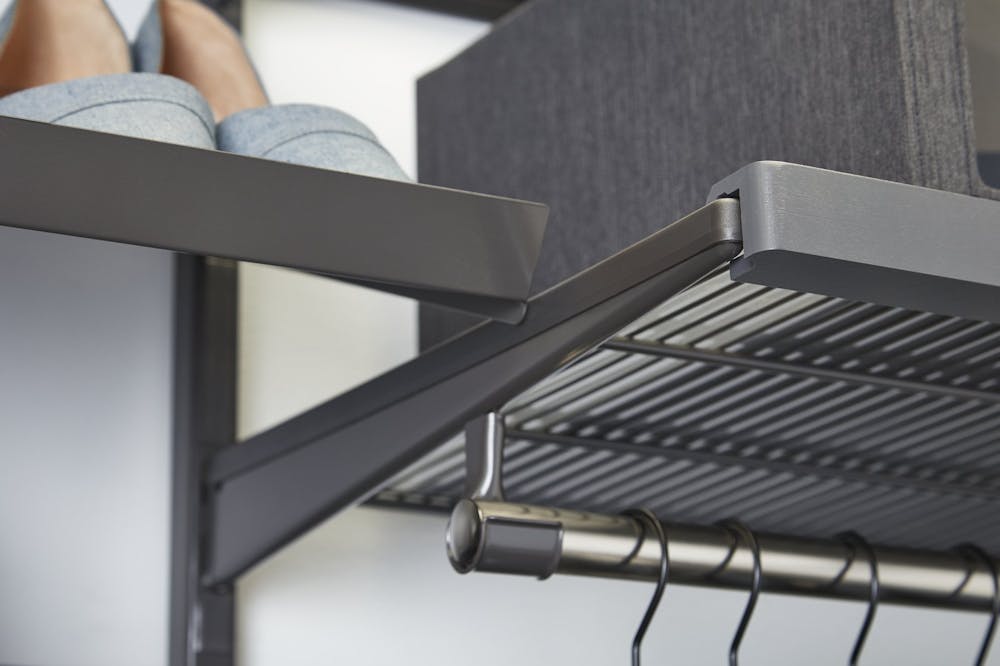 Above: A Graphite Elfa Custom Closet with Grey Décor Fascia.
Elfa Graphite's chic, modern look has received an enthusiastic response from our customers, and it looks beautiful just about anywhere in house--the closet, the garage, the living room, you name it! "Graphite is on-trend, warm, and luxurious," says Erin. "It's going to make Elfa even more relevant and sophisticated to new and existing customers. Plus, it looks great either on its own or paired with any of our Décor finishes."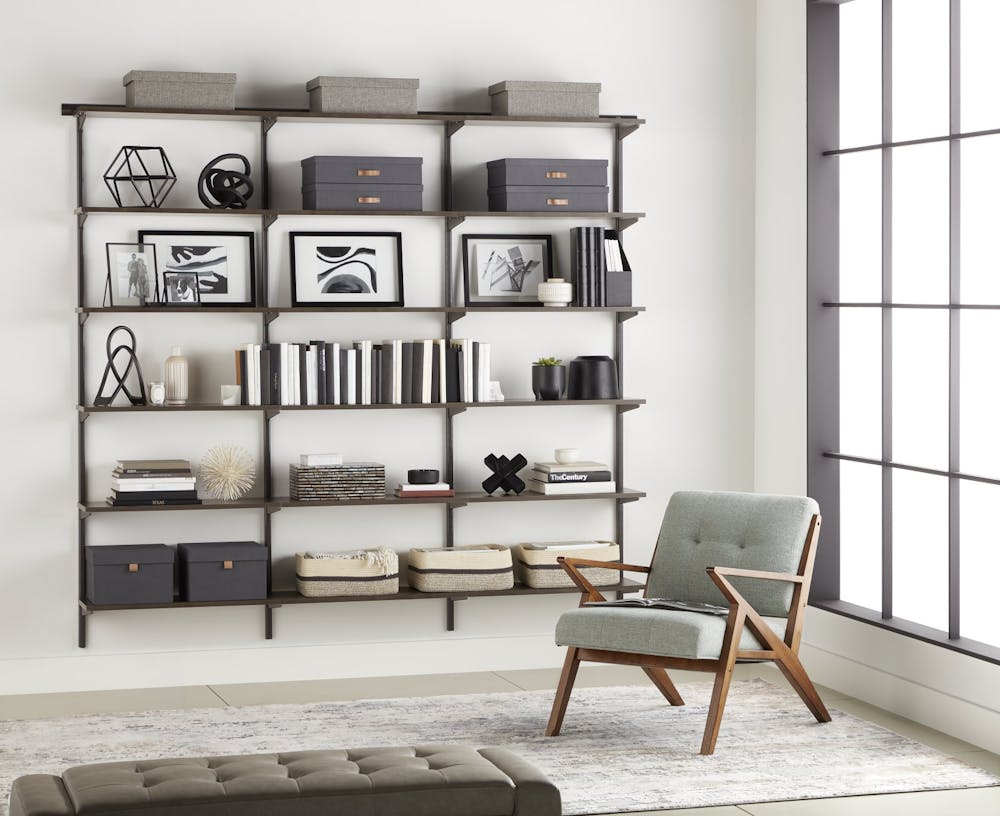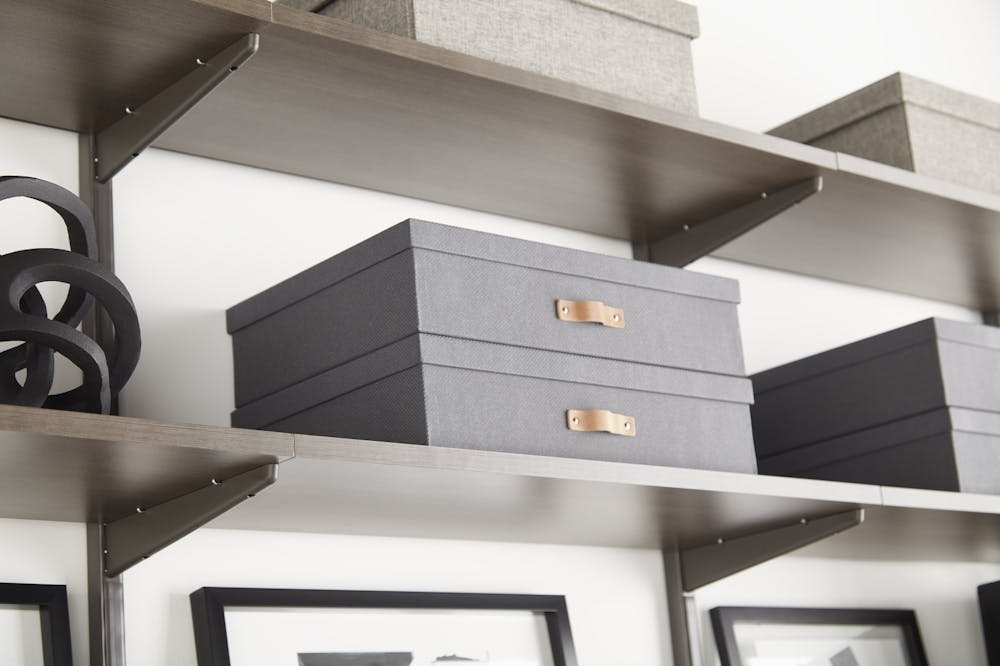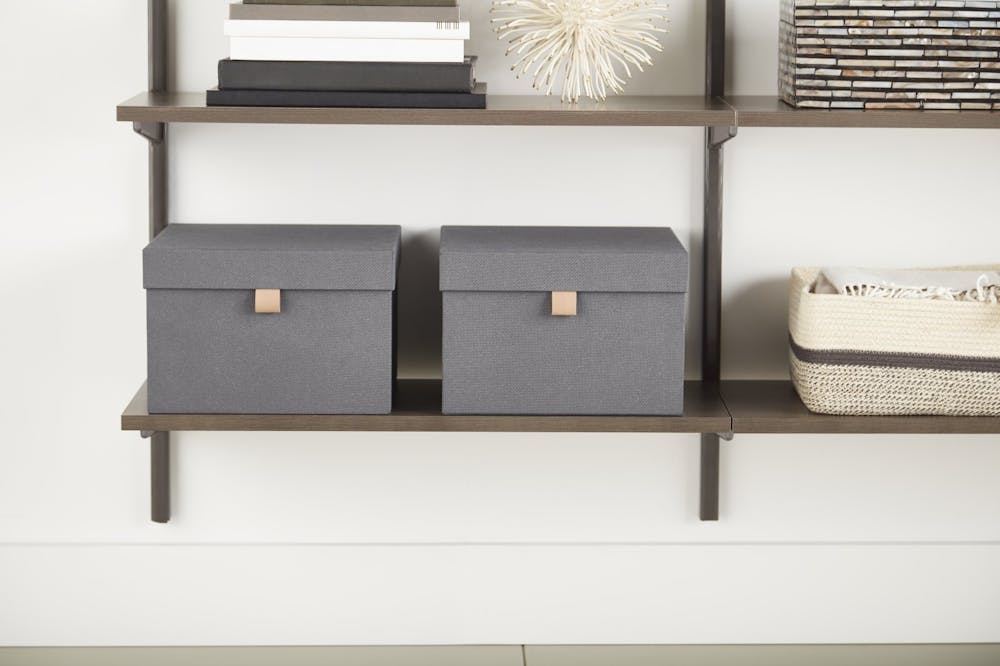 Above: Elfa Graphite with Driftwood Melamine Shelves.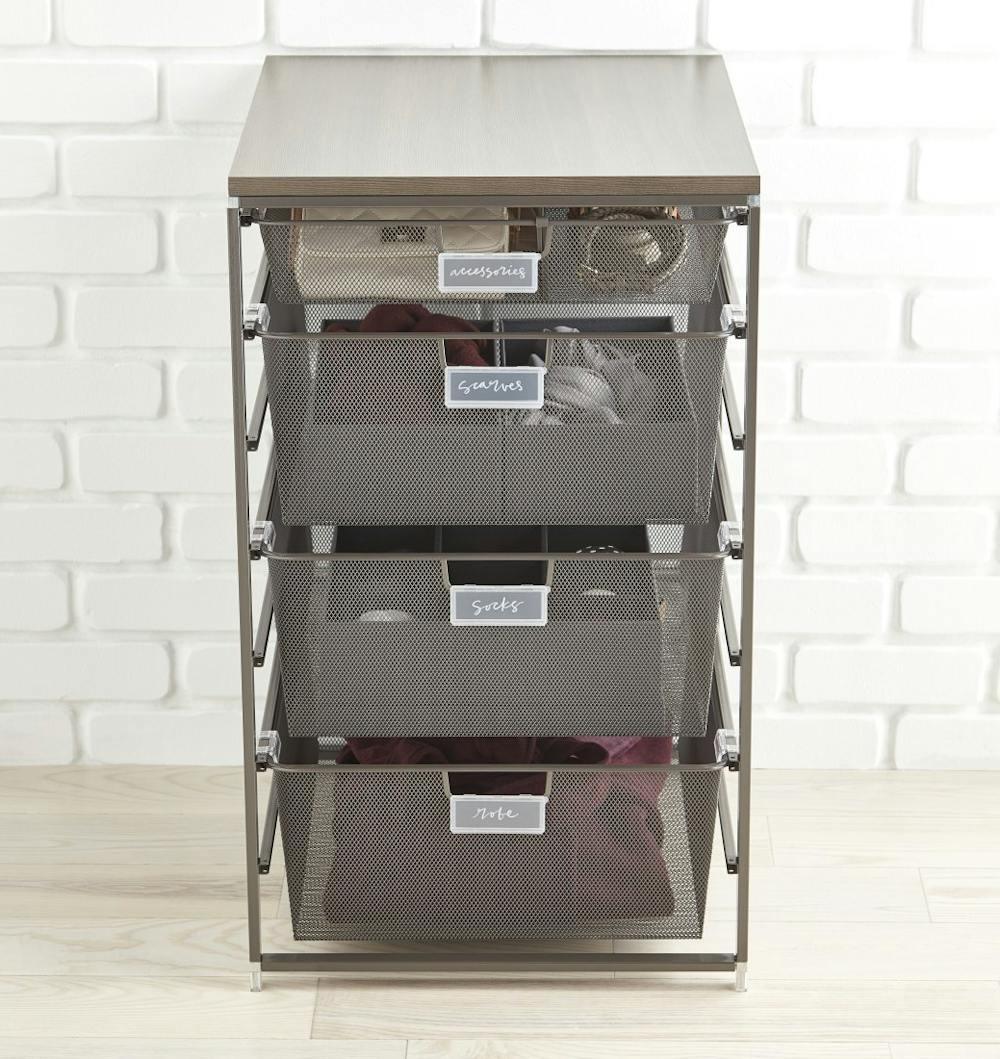 Above: An Elfa Graphite Drawer Unit.
Ready to get started designing your own Elfa Graphite dream space? Give us a call at 1-800-733-3532 today! (Our Customer Solutions Department is available to take your call or chat Monday through Saturday, 8 AM - 8 PM and on Sundays from 9 AM - 7 PM CST.)