Kaleidoscope Living - Master Closet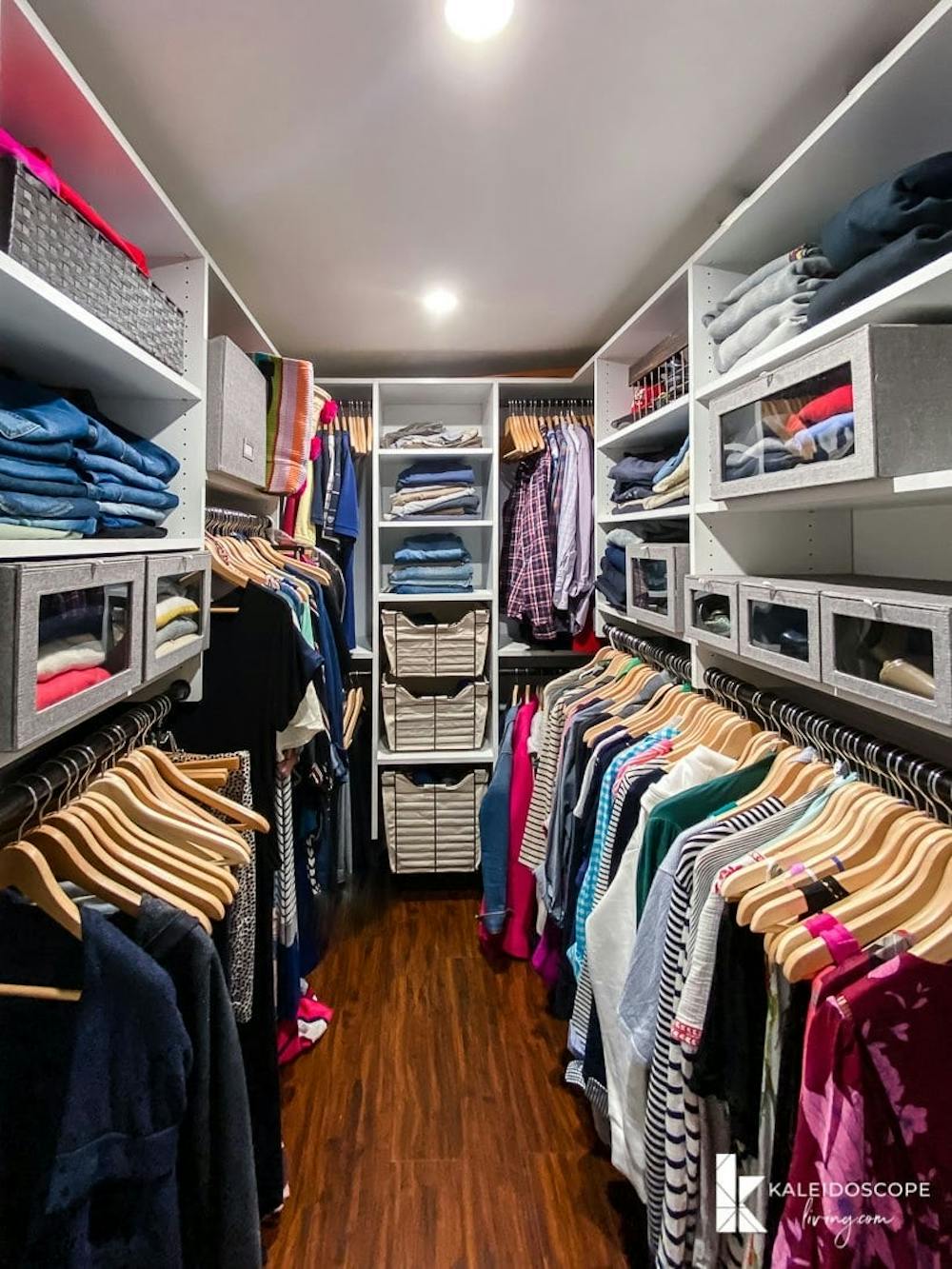 Photo courtesy of Kaleidoscope Living
"Organizing is one of the things keeping me sane while I am stuck at home," says Tasha of Kaleidoscope Living. "Our master closet had gotten a bit out of control, but I tamed it quickly with these simple master closet organization products!" The primary products she chose were the Grey Cambridge Drop-Front Sweater Boxes, Shirt Boxes, and Shoe Boxes. "But don't be fooled by the names--they can store LOTS of things," Tasha says. "I put even put all of my husband's bathing suits in one, and they work perfectly!"
(Read more on her blog here.)
If you're looking to take on your own organizational challenges, be sure to check out our Projects & Inspiration page for tons of tips and product suggestions!