In this blog post, our friend Sarah Symonds (Grace in My Space) takes us through the steps she took and products she used to organize her kids' playroom. Take it away, Sarah!
Playrooms can be a challenge. Ours was supposed to be for the kids, but it had several problems. First, it was a small space that had become a catch-all for ill-fitting furniture, leftover décor, and extra boxes from our move. Second, there are no windows in this basement room, so it felt like a dungeon. (The playroom décor was the least of my worries, but it needed some help too.)
Just see for yourself--who would ever want to play in here?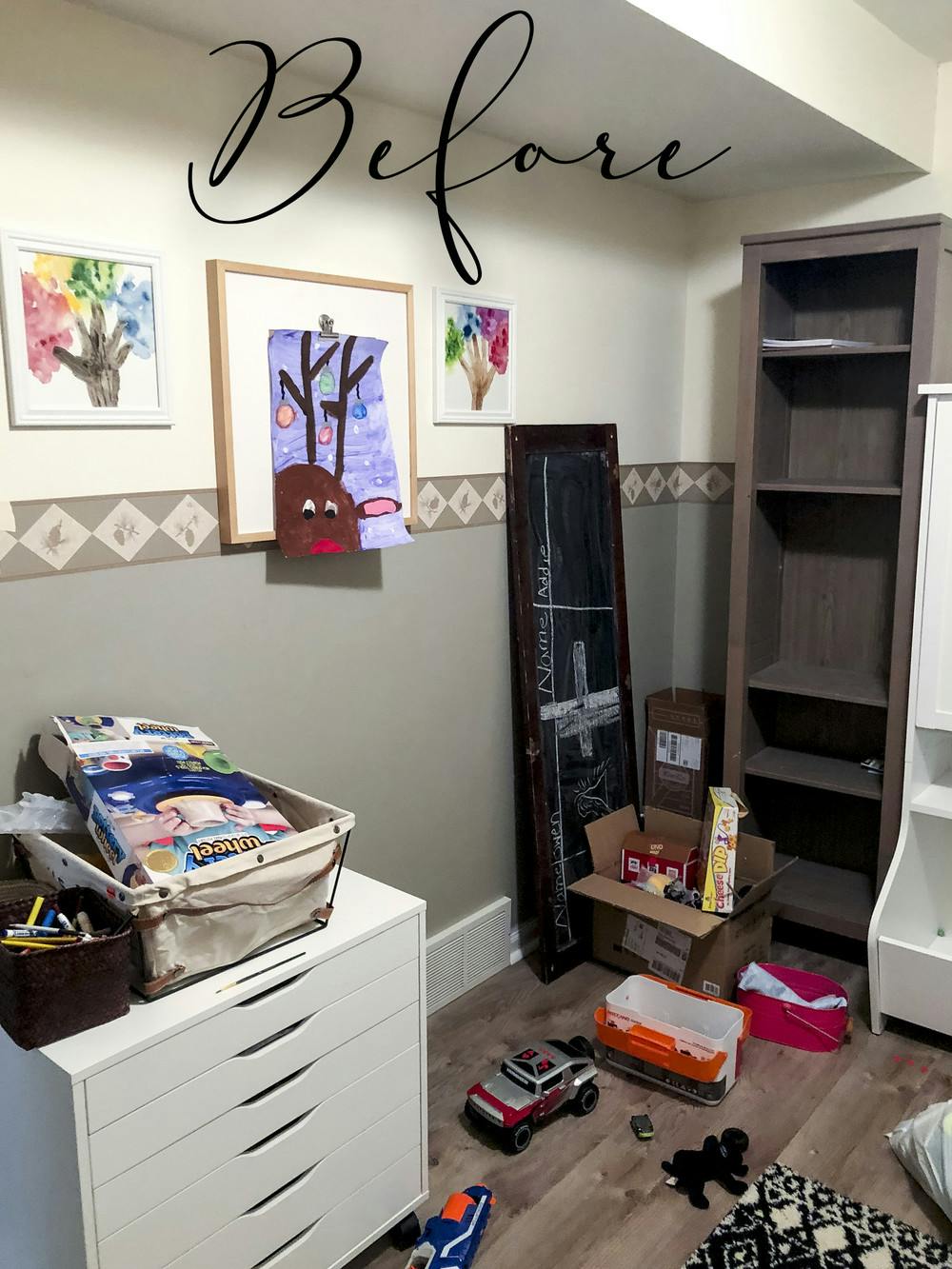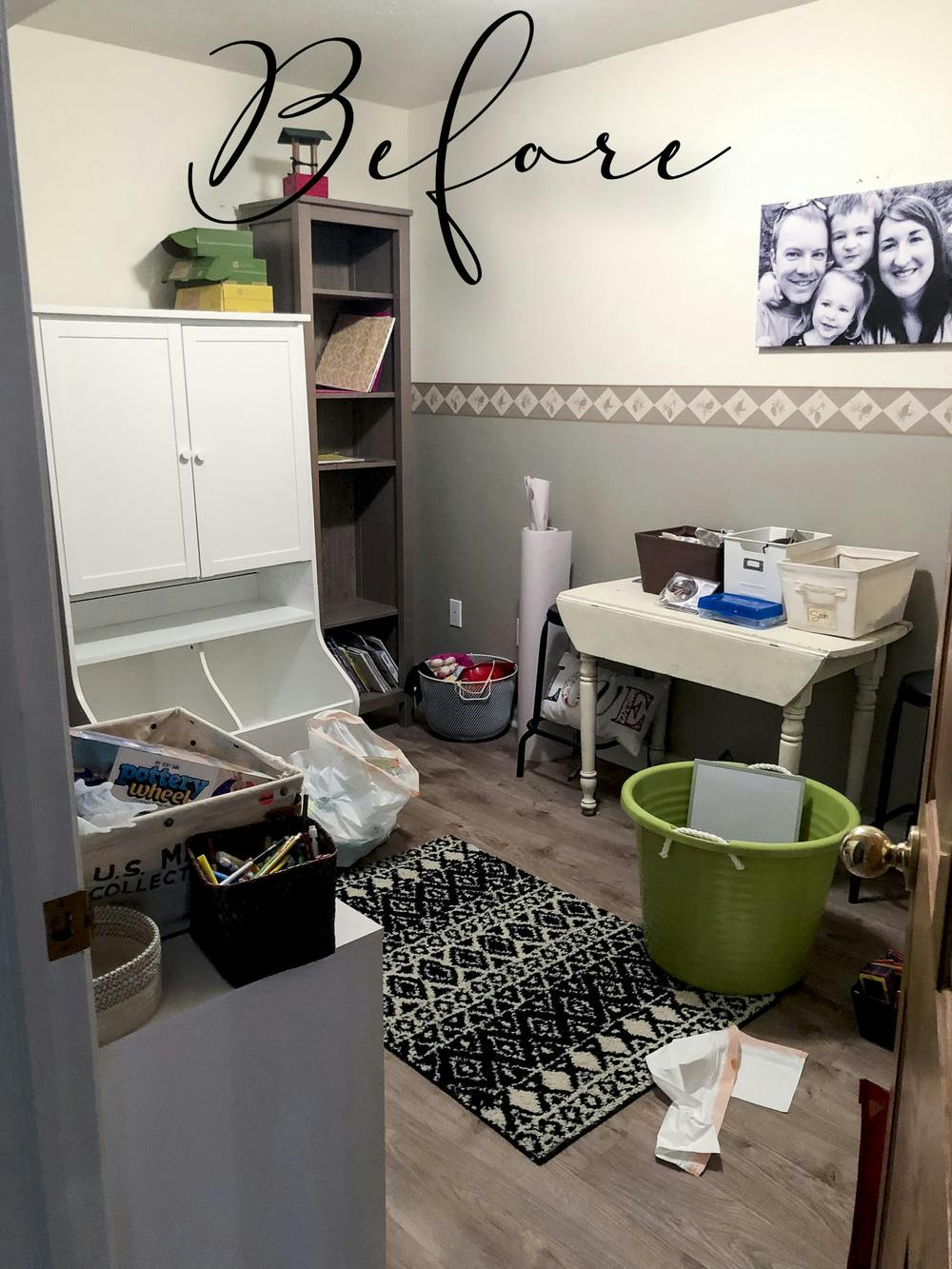 I decided that if I ever wanted my kids to actually use their playroom, I should turn it into a retreat. My playroom design ideas included:
Bring the outdoors in with a "sky" ceiling and "trees" on the walls
Provide a place to do crafts, since they prefer crafts over toys
Provide a cozy reading nook for my budding readers
Organize the explosion of possessions with quality furniture
Keep décor minimal and let the design itself make the statement
Before starting the actual playroom transformation, I took several bags of trash to the curb. Then I got rid of three or four boxes of unused or outgrown toys via a yard sale and a donation to our local thrift store. Let's be honest--I'm always amazing at how many items my kids have outgrown or broken. By beginning the entire process with only items your kids actually use, you will be setting yourself up for success!
Playroom Design Plan
The first step in this project was to remove the wallpaper and give the walls and ceiling a fresh coat of paint. Painting the ceiling a soft color, created a feeling of looking up at the sky, and it helped open up this small, windowless space immensely. I also decided that, rather than hang expensive wallpaper, I would try to hand paint a design onto the "craft" wall. This was 100% experimental--I'd never hand painted anything in my life! We also updated the ceiling fixture with a more modern light.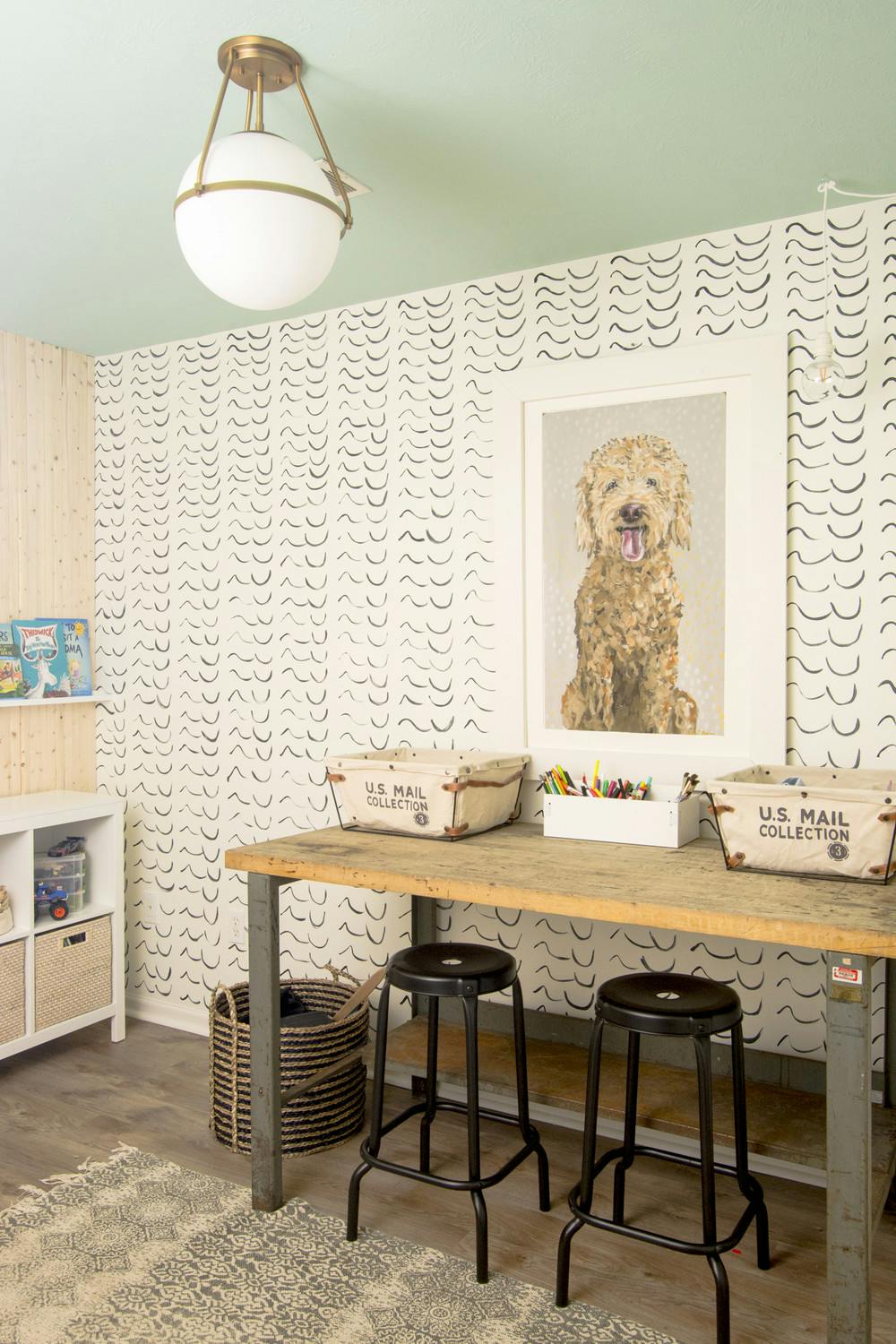 On the adjoining wall, I added 1" x 2" x 8¿ furring strips to create a more-affordable version of skinny shiplap. This wall is my favorite! I thought about staining it but ended up leaving it raw wood to help mimic the look of trees.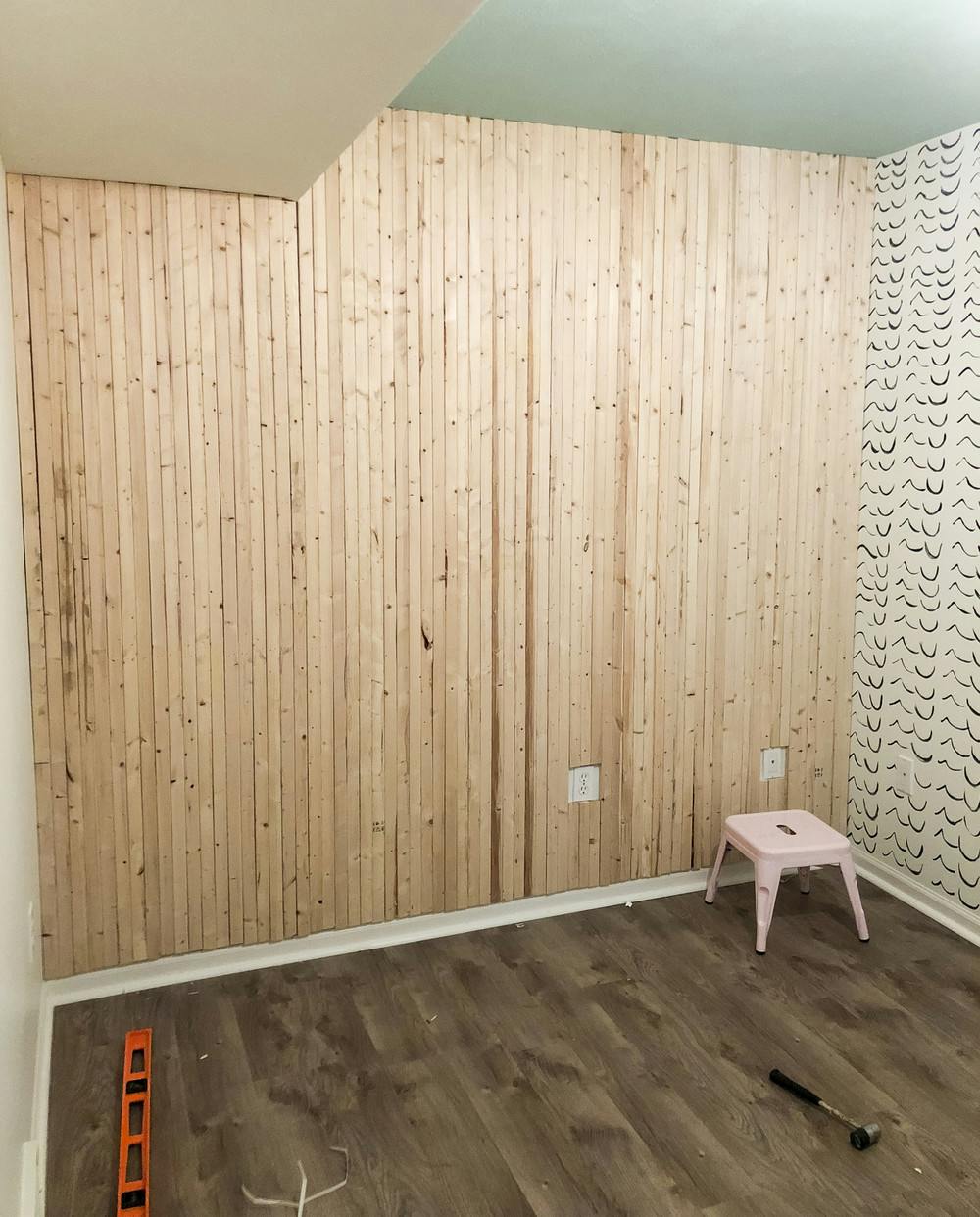 Kids' Playroom Furniture
After getting the walls dressed up, the next step was to add quality kid's playroom furniture. My kids mainly use books, craft supplies, and just a few toys in this space, so to accommodate the insane amount of books we have I lined up three of the Clybourn 4-Cube Cubbies from The Container Store.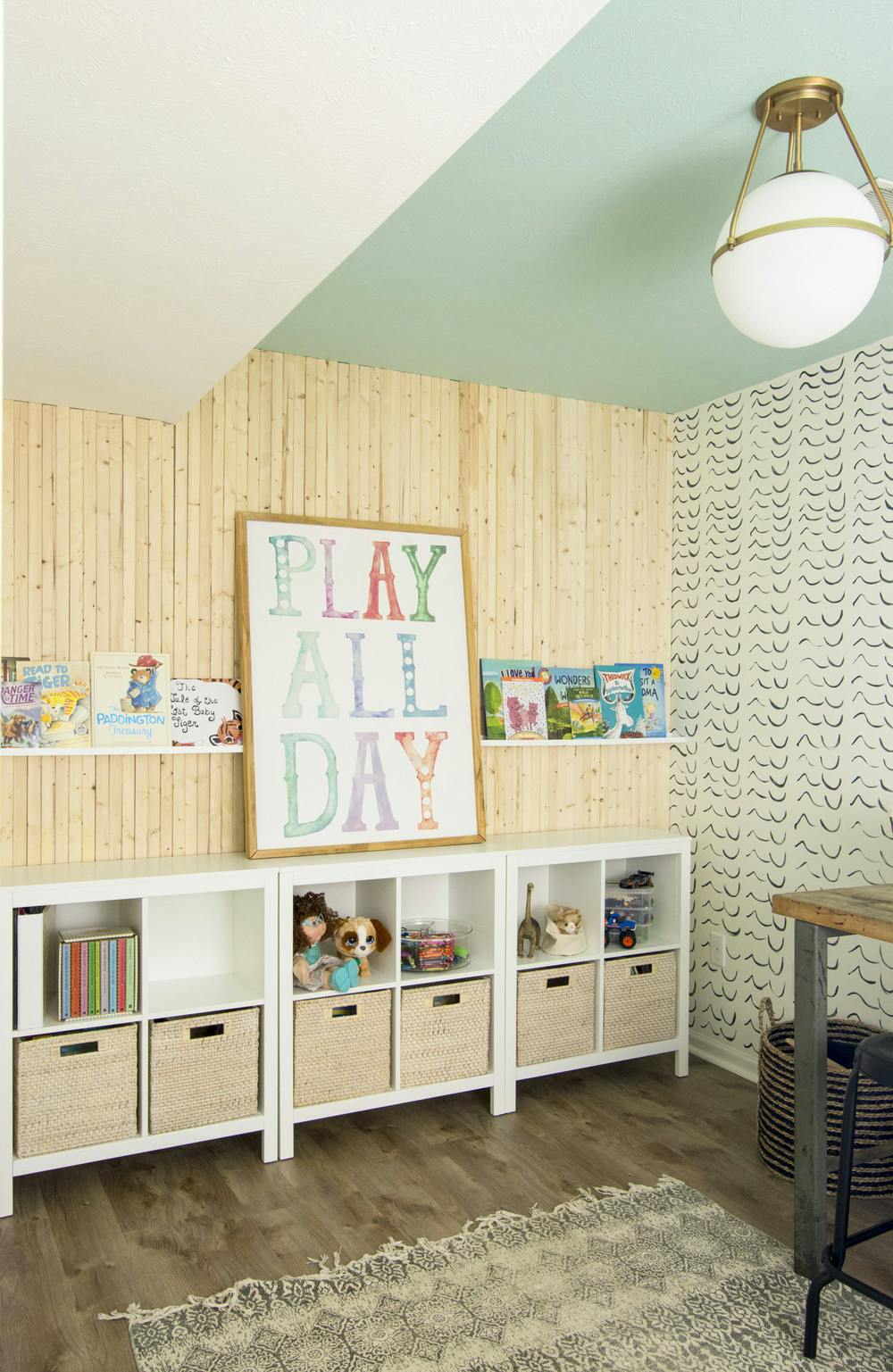 I love how the legs give them an elevated design. (Most similar cubbies are flush to the ground.) These look custom, and three of them fit perfectly on this wall. I also added these gorgeous and sturdy Whitewash Rattan Storage Cubes to the bottom row to house all our books. These are perfect for hiding the books because they fit inside the cubbies so nicely.
However, I also wanted to display certain books. (These include the special ones that my mom has authored for the kids and my kids' other favorites.) Two of the White Ledge Wall Shelves serve this purpose perfectly and offer easy access for our most-read books.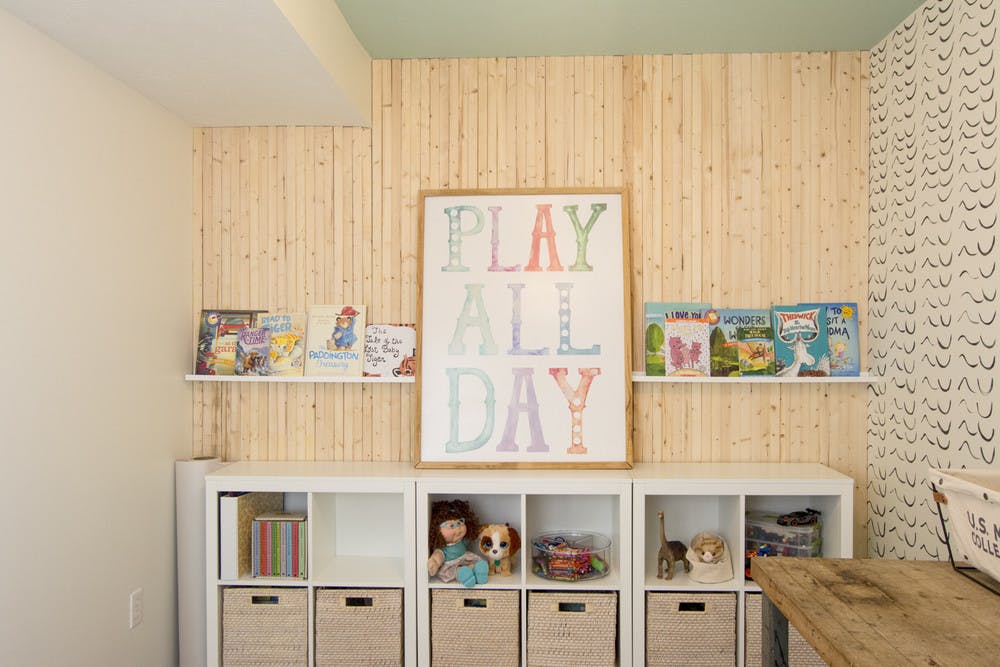 I also found a vintage table that fits two stools side-by-side to use as an art desk. It was the perfect solution for us--not only is it large enough for both of them to use at the same time, but it will also just get better-looking with use and age!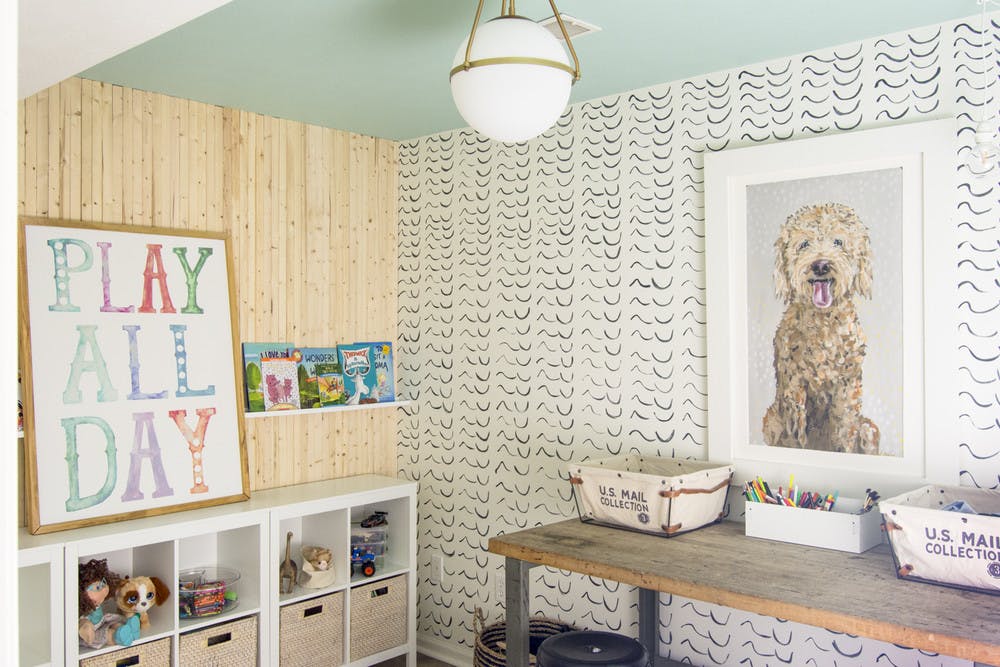 Playroom Organization
The final step in getting the kids' playroom organized was to purchase the right bins and baskets. Since the kids don't have a ton of toys, I used two of the Round Black & Natural Water Hyacinth Storage Bins to corral them all--one to store the kids' toys, and the other stores games and educational tools.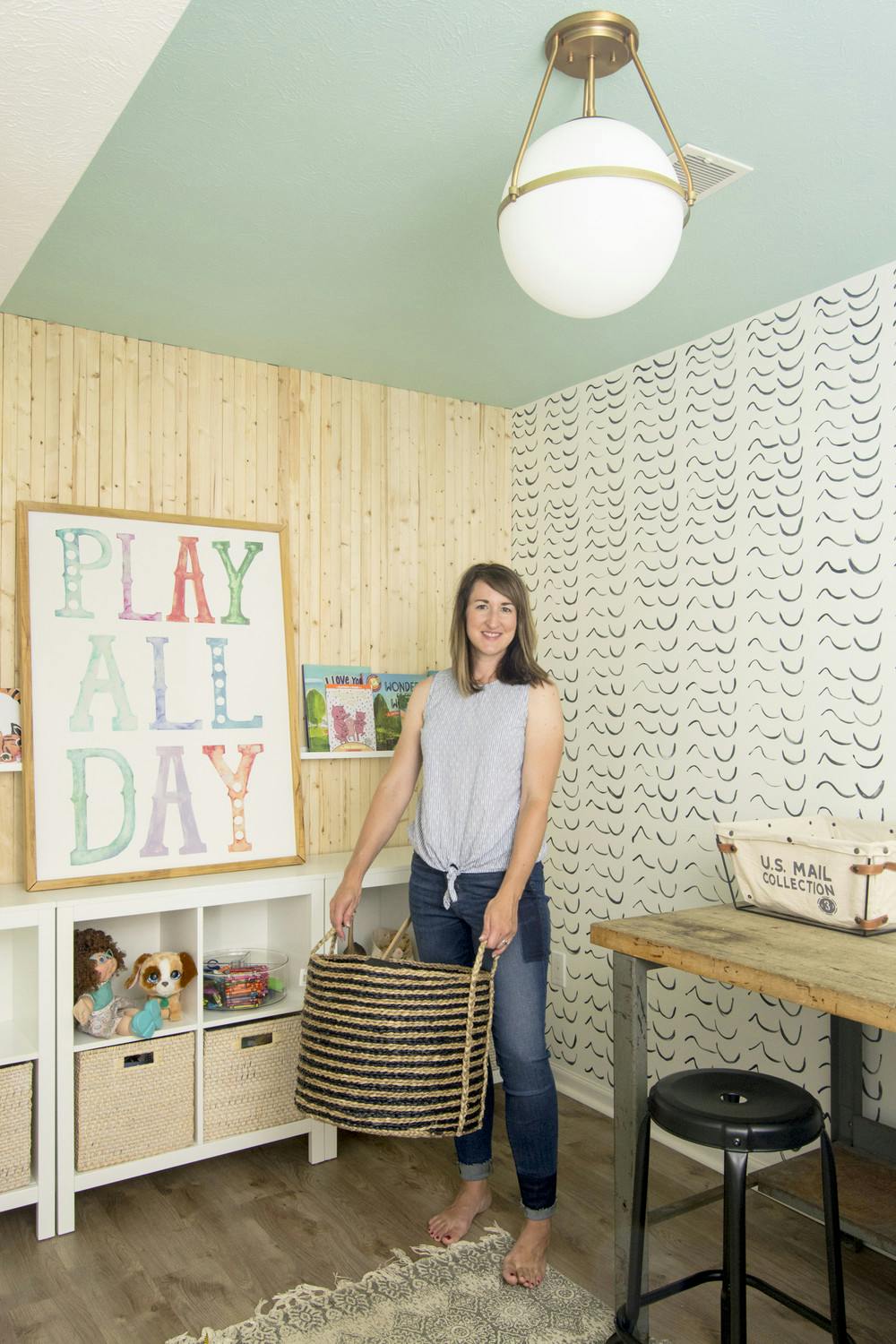 I also chose the super-practical Divided Lazy Susan from The Home Edit for the kids' crayons and craft supplies. It's so nice to have all of the supplies in one place so the kids can just grab it and move it to the desk or wherever they are being creative.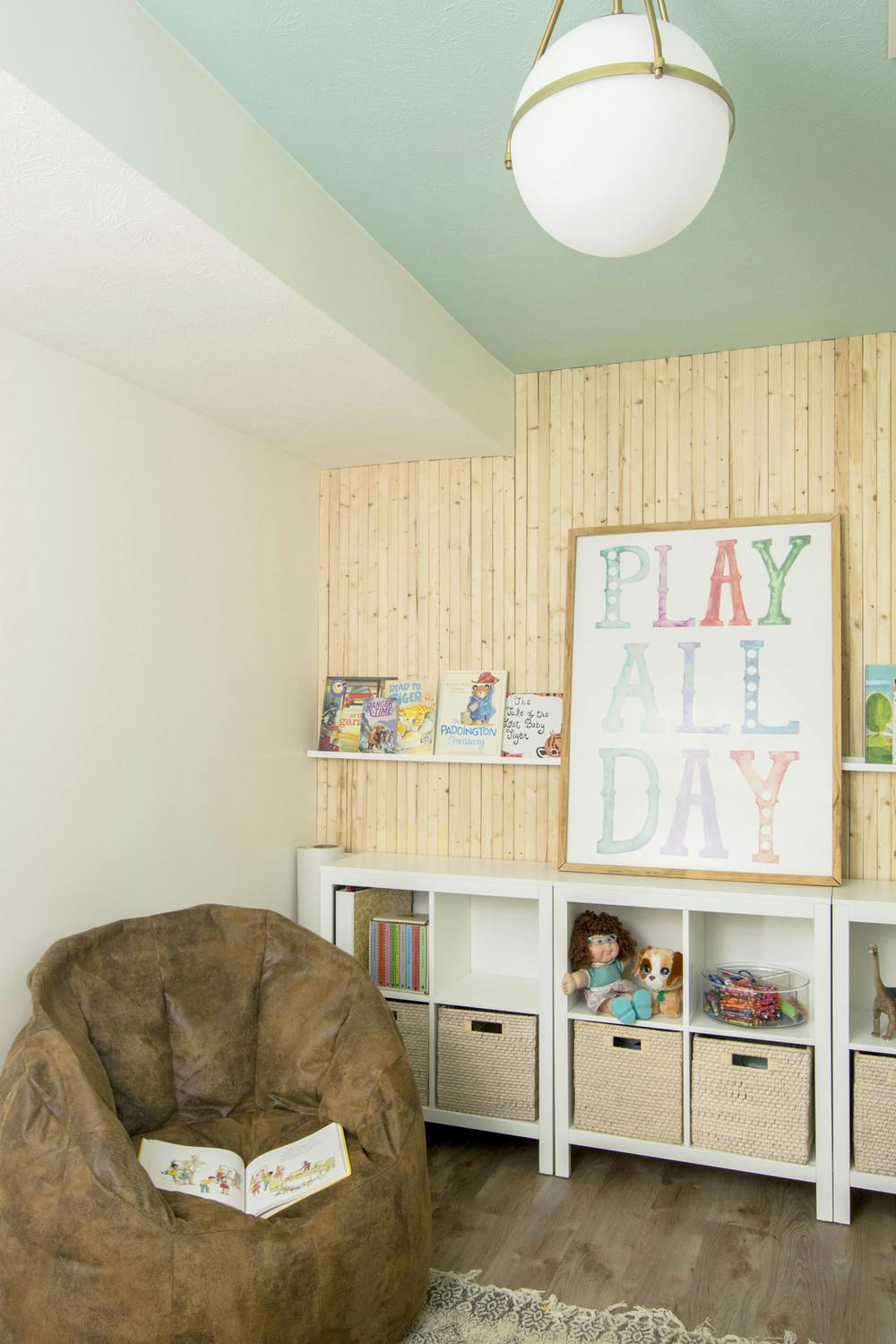 In the weeks since I finished this project we've all snuggled into these over-sized bean bag chairs many times to enjoy the new playroom design! I love actually using a space for its given purpose, and I hope these tips are helpful when you prepare to create your own playroom!
(You can see more on the Grace In My Space blog and Instagram.)