I am blessed to have four of my granddaughters living close by, and they love playing with dolls and pretending to be mommies. (Makes my heart happy!) I've also wanted to update their playroom for over a year now, but between teaching and my organizing business I've had no time to do it.
But now that I've finished my last year of teaching and have begun to work on my organizing passion-turned-business full-time, I was finally able (with The Container Store's help) to tackle one section of their playroom. And when 3 Sprouts came out with these Sheep Bins, I jumped at the chance to use them for all the doll accessories!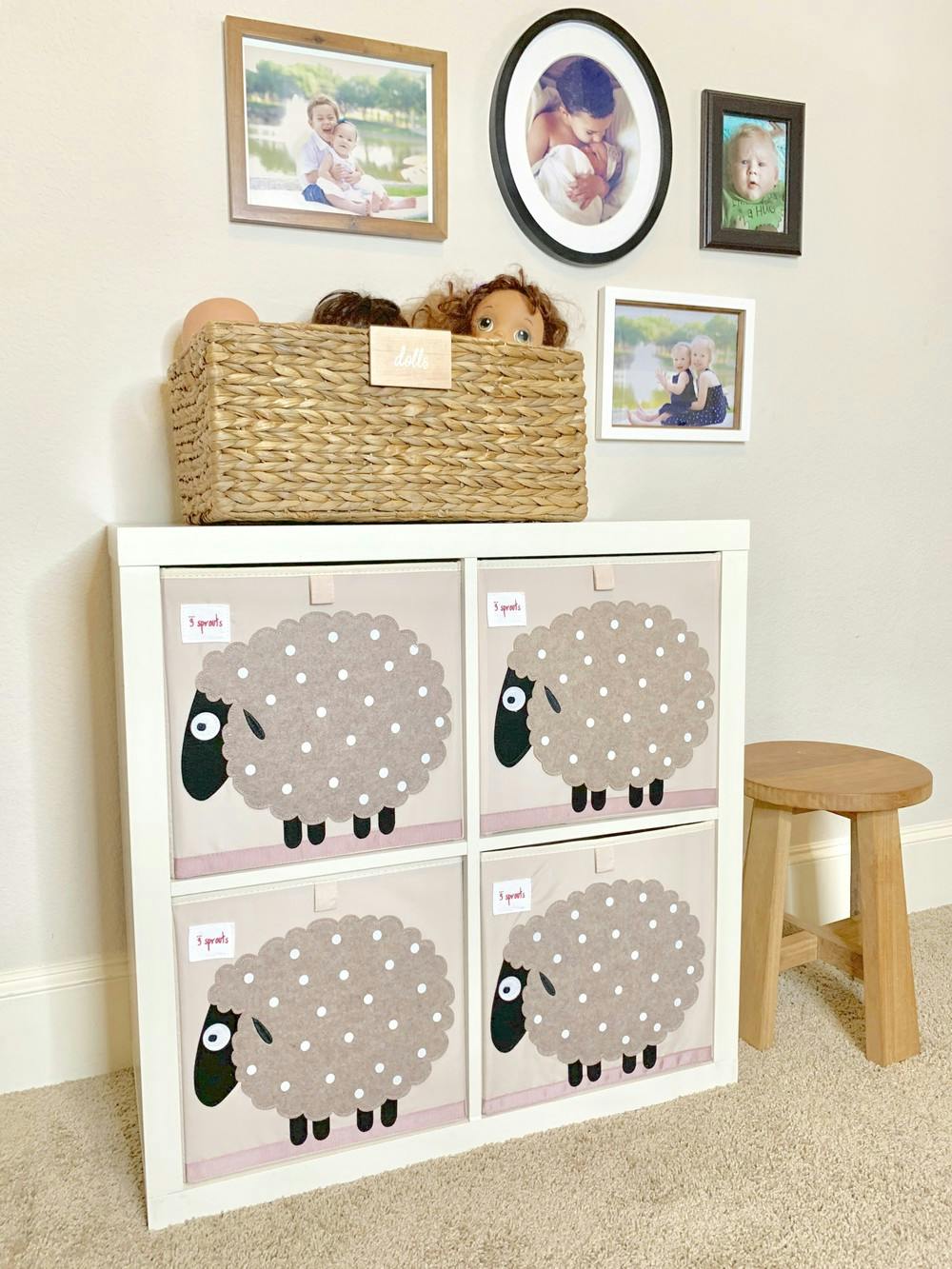 They have several animal designs to pick from (including hedgehogs, peacocks, rhinos, gorillas, and dragons) and they are all so cute!