Guest blogger Tracy Bowers is a professional organizer at Organize Simply. All photos are courtesy of her.
With the help of The Container Store, I was recently able to participate in a bit of a Christmas miracle through Uplift Mission! This miracle was to benefit the Augustine family, an amazingly loving family with nine children. Sadly, their 9-year-old son Eli has been diagnosed with terminal cancer and, as you can imagine, it has been devastating for the entire family.
To help bring a little light and needed cheer into this home, the Uplift Mission, run by Lexi and Parker Walbeck, decided that a COMPLETE home makeover might do just that.  You're not going to believe the transformation! (Be sure to watch Parker's YouTube video at the end of the post for the full reveal--including my small part in what was a truly monumental blessing to this sweet family.)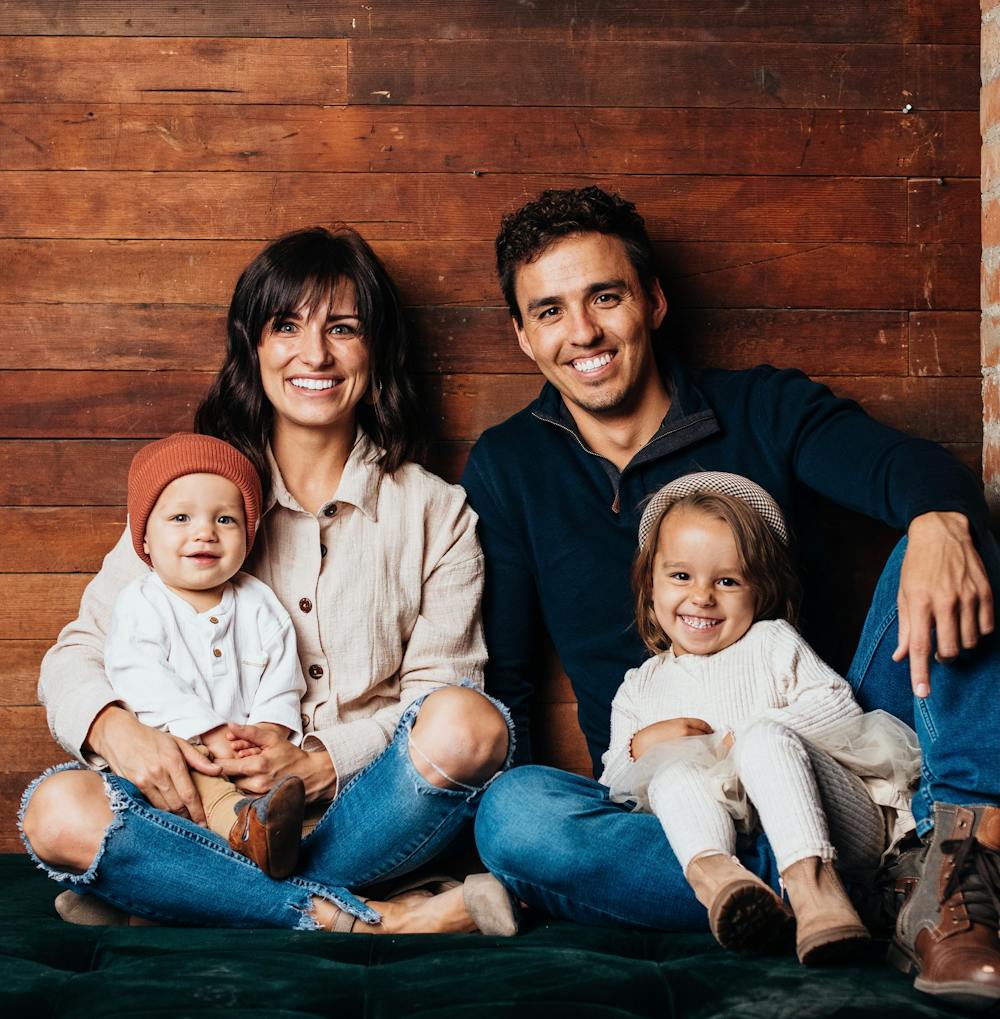 Above: Lexi and Parker Walbeck (with their children) of Uplift Mission
One of the things that the mother, Elaine Augustine, was the most excited about was to finally have a pantry! (After all, she does a LOT of baking!) And not only did she get a new built-in space for one, but she now has a serenely beautiful and functionally organized pantry!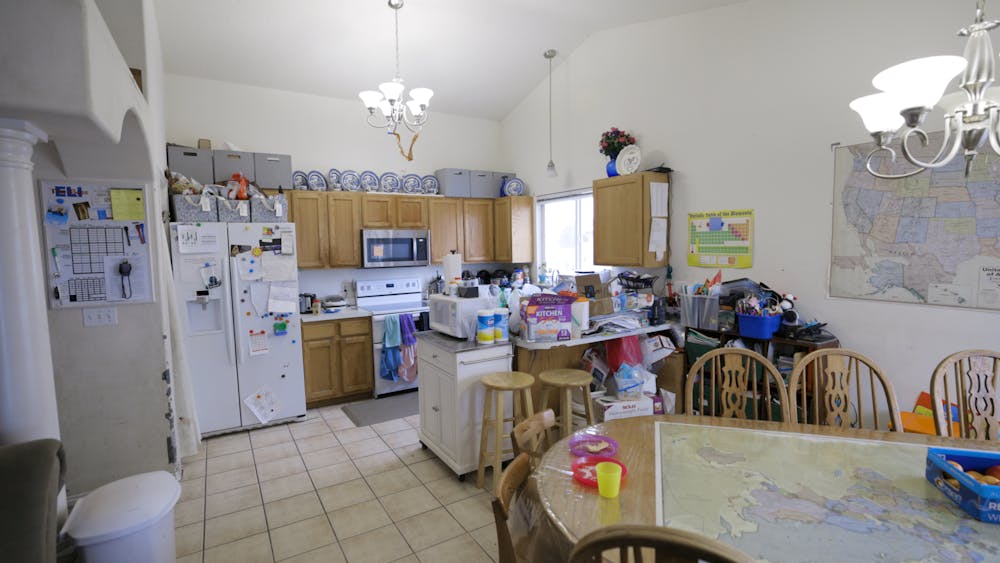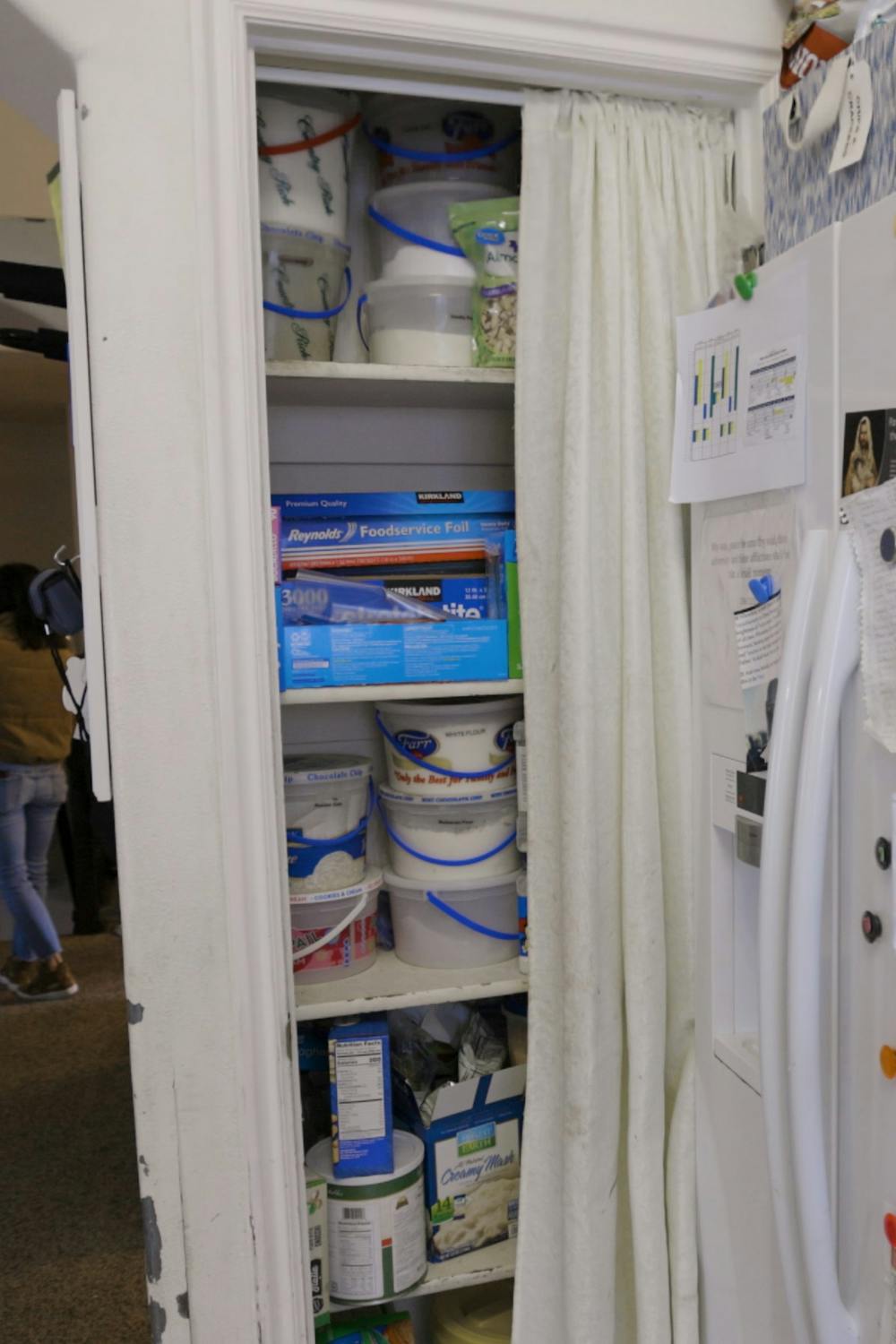 Above: the Augustine family's pantry and kitchen before the transformation.
Before the transformation, the family was simply using ice cream buckets to store their baking goods, so transferring everything to beautiful OXO containers with darling chalkboard labels was going to be game-changing! We used sturdy and beautiful Water Hyacinth Baskets to create a "home" for each category of food that the Augustine's always have on hand. Of course, we labeled each basket using these cute black bin clips. This will help the family quickly find what they are looking for and know where to put things away.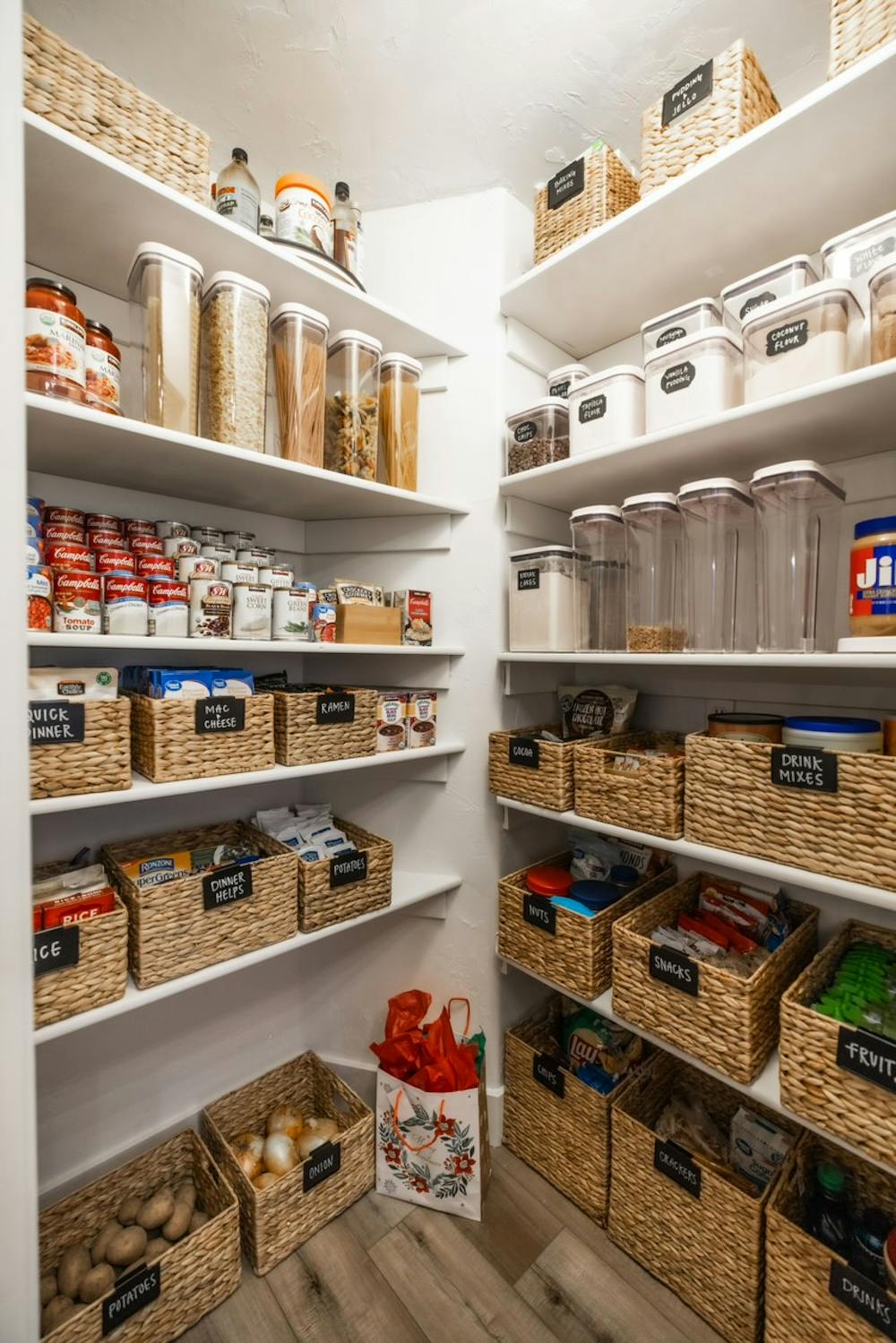 Above: the fully renovated pantry.
As you can imagine, this family of eleven goes through a lot of cereal, so we made plenty of room for it. Putting it in pretty OXO cereal canisters isn't just for looks though. Mom will no longer get frustrated with open boxes and stale cereal. (And of course, to create more space, we got rid of all the extra packaging that just fills a pantry with clutter.) Now that everything is labeled and has a home, Elaine will be able to quickly find what she is looking for. She can also now easily see when she is running low on the essentials.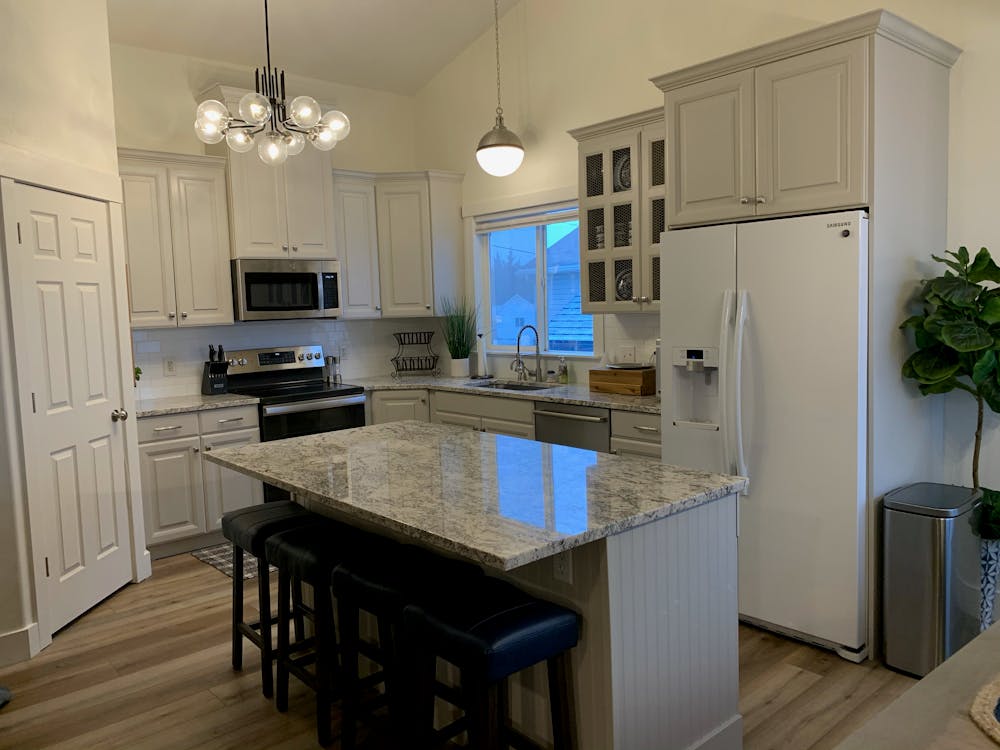 Above: the Augustines' gorgeous new kitchen, courtesy of Uplift Mission.
Seeing the excitement and joy of the Augustine family as they walked through their new home for the first time is something I will always remember. Grab some tissues and click on the video below to see the before and after transformation, and to watch this Christmas miracle as it unfolded.