At Practically Perfectly LA, one of our FAVORITE areas to organize in any home is the pantry. So, when we teamed up with The Container Store, we couldn't have been more pleased to share our best and easiest pantry organization tips with you all! Plus, we got to share a few of our favorite containers to help get your pantry organized this holiday season, too. Check it all out, below.
TIP # 1 - CONTAIN, CONTAIN, CONTAIN
Organize dry goods into airtight containers to save space and keep your pantry staples visible. Plus, products will stay fresher even longer this way.
Anchor Hocking Glass Canisters with Glass Lids and airtight containers, such as ProKeeper, are perfect for storing dried goods. Matching sets look especially lovely, but try to utilize products you already own before spending money on anything new. Add a printed or handwritten label to a repurposed jar or bin to give it a completely new purpose.
Add at least one, if not more, Lazy Susans to your pantry. They're perfect for keeping condiments and other smaller items easily accessible. This helps ensure they'll be used before they expire.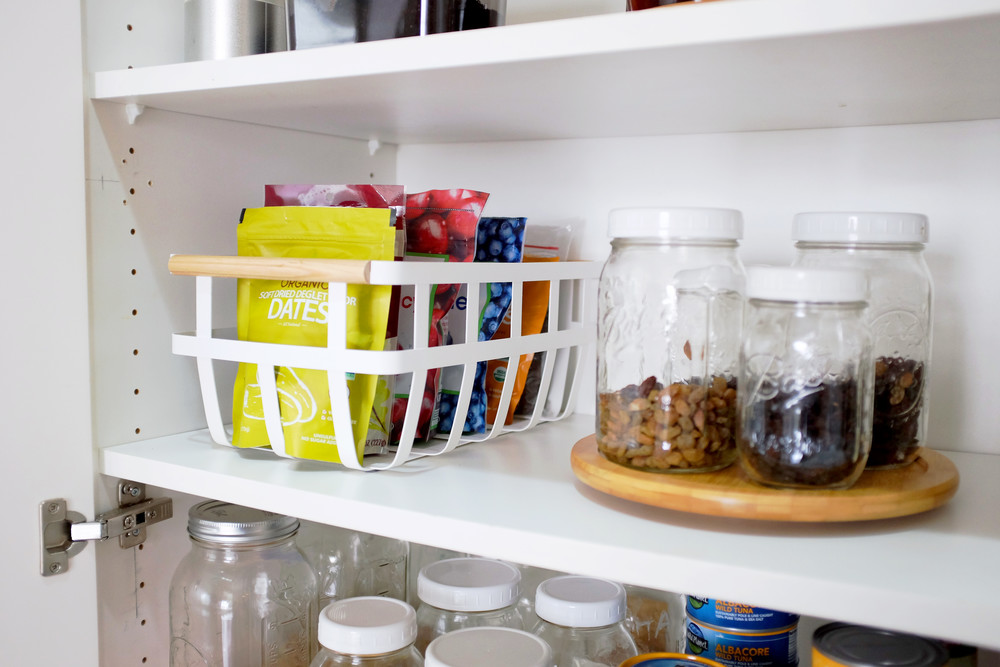 TIP # 2 - CREATE ZONES
Keep like items together in designated areas to create a fully functional pantry.
Perhaps this means you'll have a breakfast shelf, a canned goods corner, a sweets section, etc. Create the zones based on your specific needs.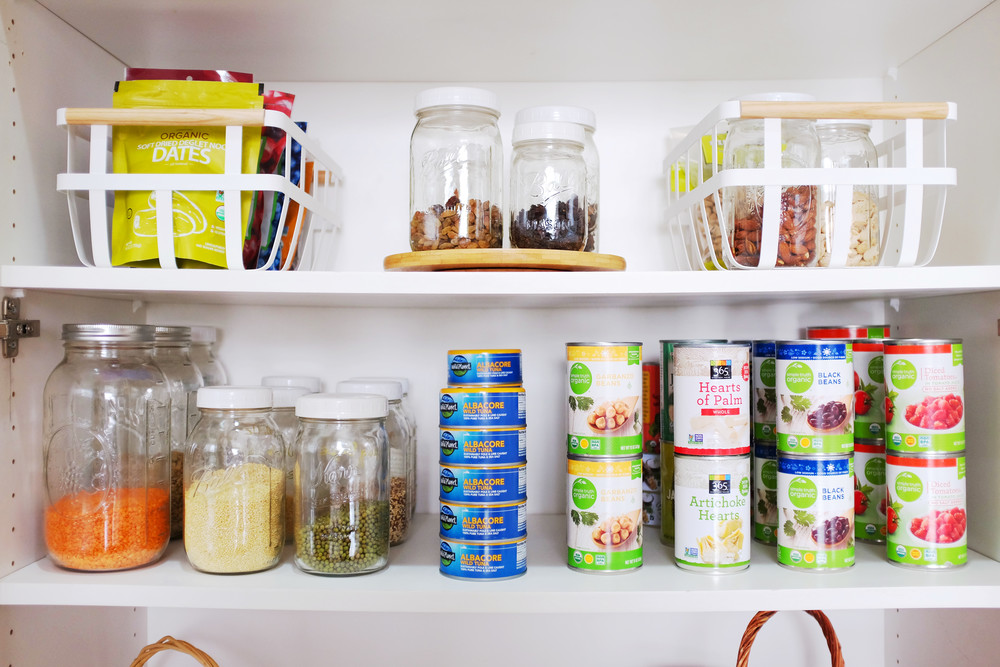 TIP # 3 - USE WHAT YOU HAVE
Be realistic about whether or not you'll actually ever use that (insert that exotic spice you purchased one time and never used). Then, consider gifting it or passing it along to friends or family who will. Take weekly inventory of what's in your pantry, and plan your meals based on what you already have before it expires. Commit to only buying what you know you and your family will eat.
TIP # 4 - LEAVE ROOM FOR GROWTH
Leave a little room for growth when you plan the layout of your pantry.  It's tempting to fill up every free inch of space, but the end result can be an overstuffed pantry which negatively impacts the visibility and accessibility of your items. This gives holiday treats and ingredients for special events a home throughout the changing of the seasons.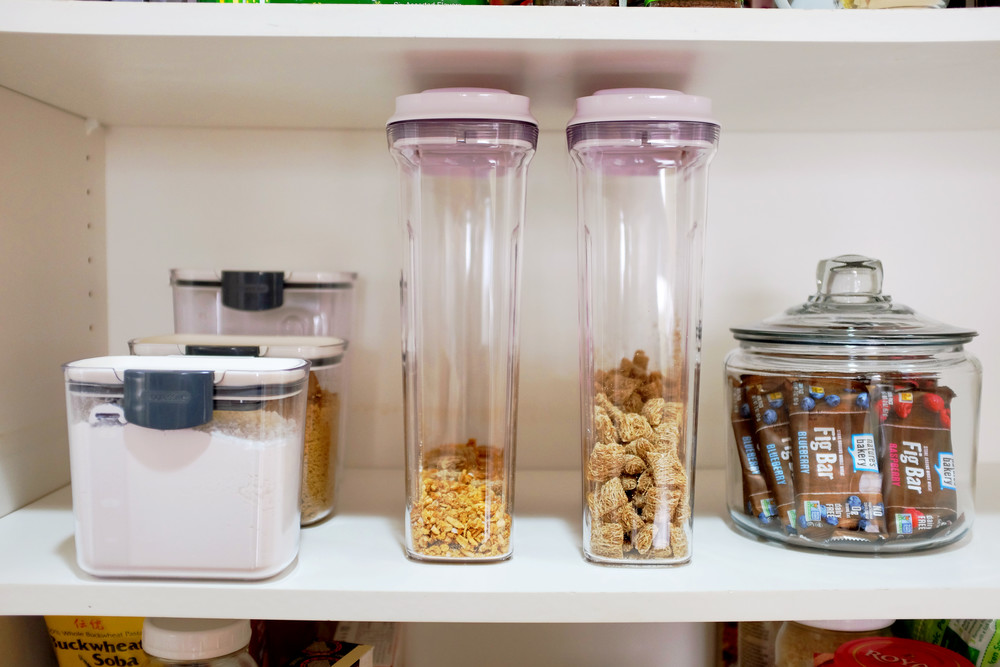 TIP # 5 - COMMIT TO CLEANING
Once your pantry is in order, make sure to tidy it up every once in awhile. Pull everything out and wipe down all of the surfaces to keep it looking clean.  
We hope these tips have inspired you to organize your pantry! For more amazing tips and organization inspiration, be sure to check out our Blog, or follow us on Instagram.