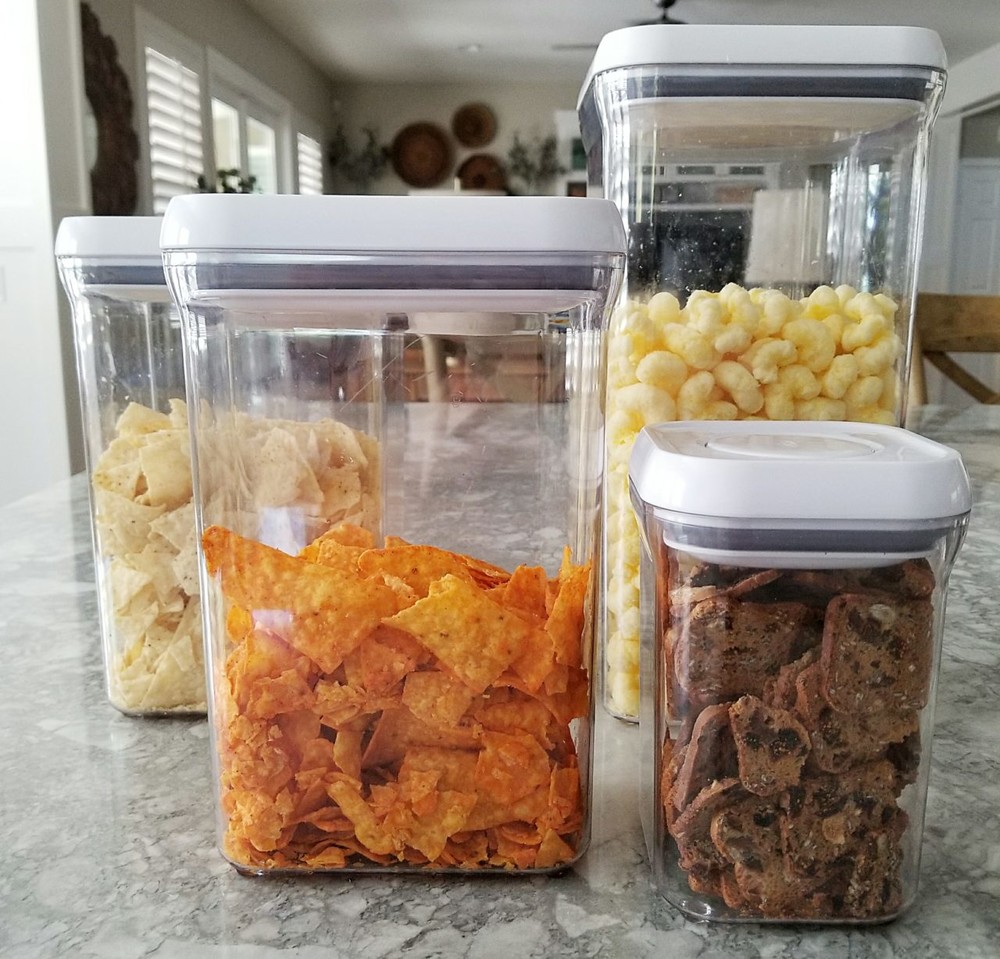 Before starting my pantry makeover, I had seen these OXO Containers on other people's Insatgram accounts. Everyone was raving about them, and I knew I needed to check them out in person. The Container Store has a HUGE selection of OXO Containers in all different shapes and sizes. All of them come with awesome prices! Now that I have been using these containers, I am hooked for life! They are so easy to use. Simply, push the button on top of the lid to open it, and push it again to close it. The seal is incredibly tight. I use them for my kids' chips and snacks. Not only am I a huge fan of these containers - my kids love them, too. They think they're fun to use!
I want to give a big thank you to The Container Store for giving me the opportunity to give my pantry a beautiful makeover - and share all these great products with you! My pantry functions so well now, and it has stayed clean and organized. I have more storage space in my pantry than ever before!
If you get a chance to go to The Container Store, do it! They have a solution for every organization and storage problem. Thank you for reading and I hope this post inspired you to get your pantry organized!
Click here to see Jordan's original post.