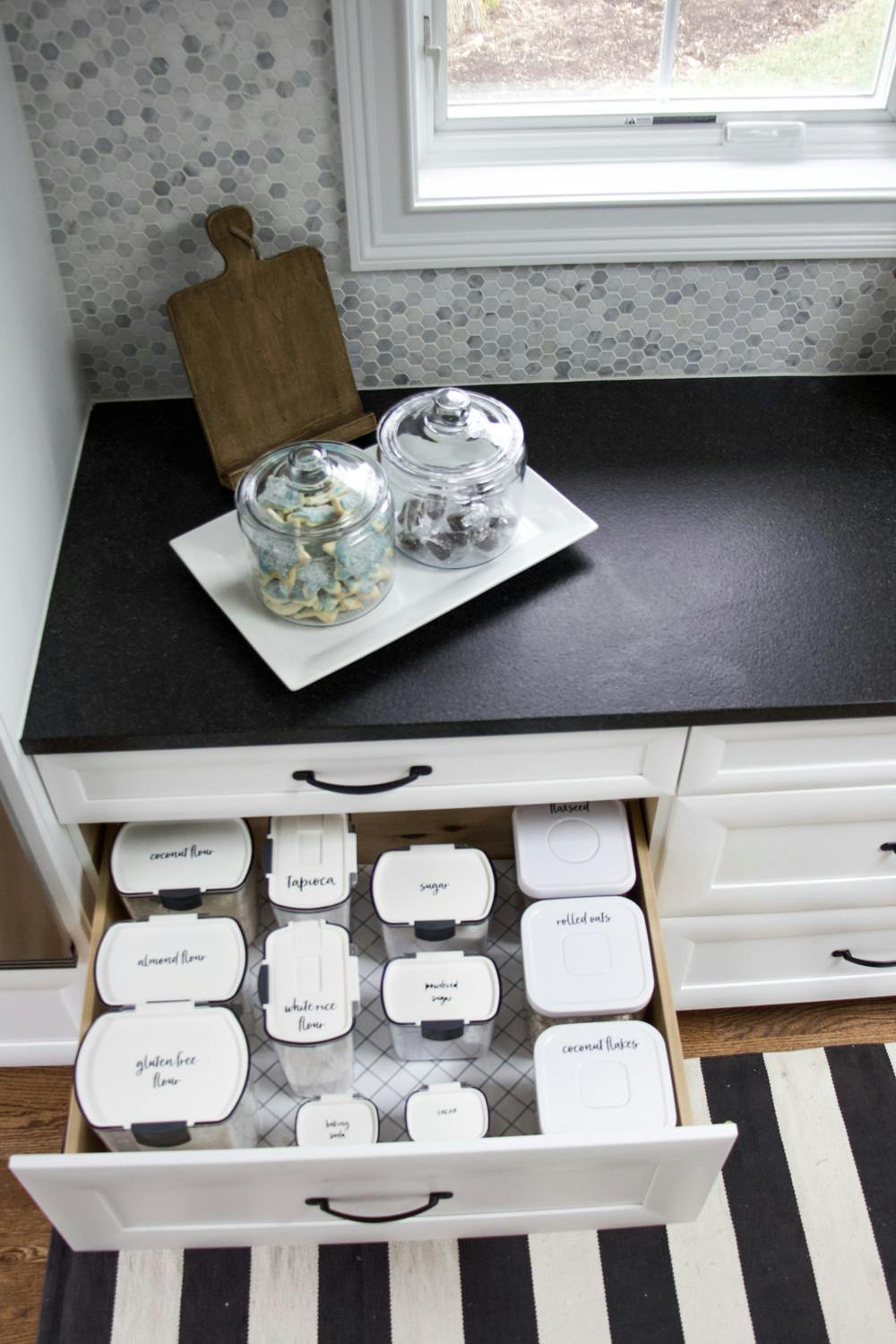 Air-Tight Containers
Baking supplies last longer when they're stored in air-tight containers. In order to prevent supplies from getting mixed up, I recommend labeling them. I love chalkboard labels because you can easily swap out what goes in the airtight containers. Using the chalk pens helps keep the words legible on the chalkboard label!
I typically put two labels on the airtight containers. One on the front and one on the back. The one on the front is where I write the type of supply that is in the airtight container. The one on the back is where I write baking instructions or any other tips that might be on the packaging. This way, I am never without the useful information.
Pro Tip: If you want to get really fancy, you can use hanging labels to tie around air-tight glass jars. I love doing this if you are displaying your jars on open shelving.