On the FAQ page of their website, Full Circle explains the meaning behind the company's moniker: "The name Full Circle comes from our philosophy that a product's life cycle should be cyclical rather than linear. Products made from materials that come from the earth can have long, functional lives, and then return to where they came, rather than collecting in a landfill."
Full Circle doesn't just pay lip service to greener living--they take it so seriously that it's actually built right into their name. As a certified B Corporation*, their manufacturing process is designed to preserve resources and reduce waste while creating long-lasting products from safe materials. It's not easy being green (as Kermit the Frog can also attest), but Full Circle believes that the benefits of sustainable living far outweigh the challenges.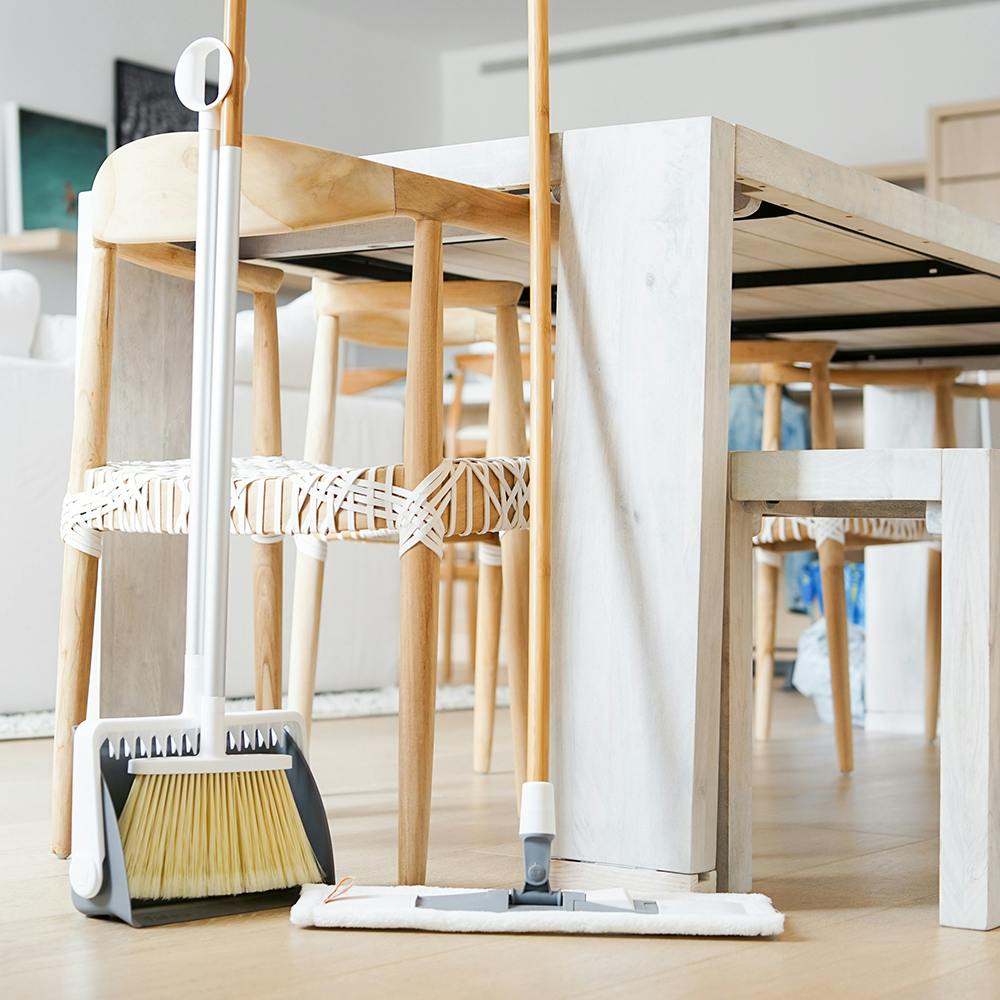 The Full Circle Tag Team Sweep Set (left) and 2-in-1 Wet/Dry Microfiber Mop.

Families take many forms, but they all share one goal: to create a better future for their children. Full Circle believes this starts at home. The company was founded in 2009 as a sort of "meeting-of-the-minds" between four friends who were disappointed with the poor selection of cleaning and home-care products available in the marketplace. "We all came from different backgrounds: product development and manufacturing, sustainability, design," explains Tal Chitayat, Full Circle's Co-Founder & CEO. After a great deal of discussion and brainstorming, the company's mission to develop products that combine superior design, eco-friendly materials, and functional efficacy was established.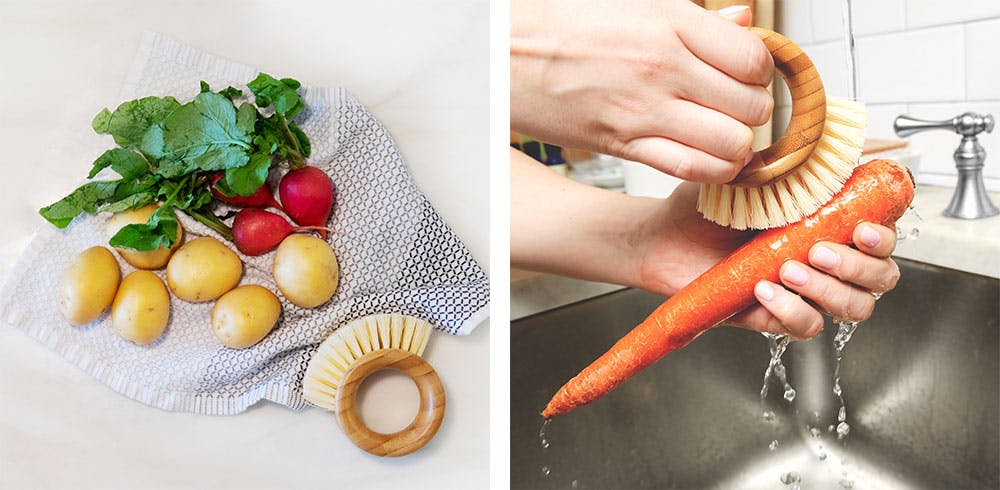 Full Circle's Ring Vegetable Brush in action.
Though their product line has expanded significantly to include products such as dusting cloths, brooms, mops, and sandwich bags, Full Circle's singular focus on sustainability hasn't changed a bit. As they see it, creating greener household products is a calling, and they're here to answer it. "We like to say that Full Circle is about 'living forward,'" says Chitayat. "It's not about creating the best water bottle or the best brush—it's about a lifestyle."
*Per their website: "Certified B Corporations are businesses that meet the highest standards of verified social and environmental performance, public transparency, and legal accountability to balance profit and purpose. B Corps are accelerating a global culture shift to redefine success in business and build a more inclusive and sustainable economy."