If you've spent a fair amount of time browsing our website, you may start to notice a trend--our Like-it products are all over the place. They're in our Storage section, of course, but they can also be found among our Kitchen items. And in our bath section. And in office. And in toy storage. And craft & hobby. And in drawer organizers. Our Like-it products are practically everywhere, and for good reason--this collection is among our most customizable and adaptable in the whole store. If some athletes or celebrities are "triple-threats" (such as an actor/singer/dancer), Like-it is at least a septuple-threat.
There are several different types of Like-it products, and these include Bricks, Drawers, and Bins. Let's take a look at a few of these and show you how they can help organize different spaces in your home.
Like-it Bricks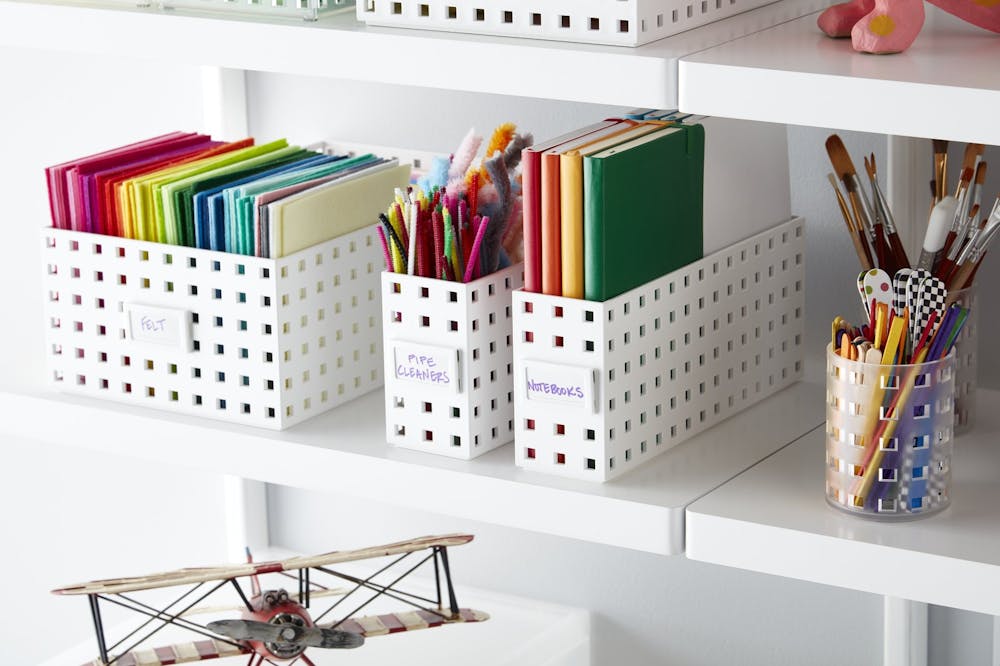 Like-it Bricks are handy open-top bins (available in white, translucent, or smoke) that are modular and stackable. They come in a variety of different sizes, and they also have optional Dividers and Label Holders to allow you to customize their usage even further. Smaller bricks can even be stacked with larger ones, so you can easily slide them over and access the contents of the larger brick.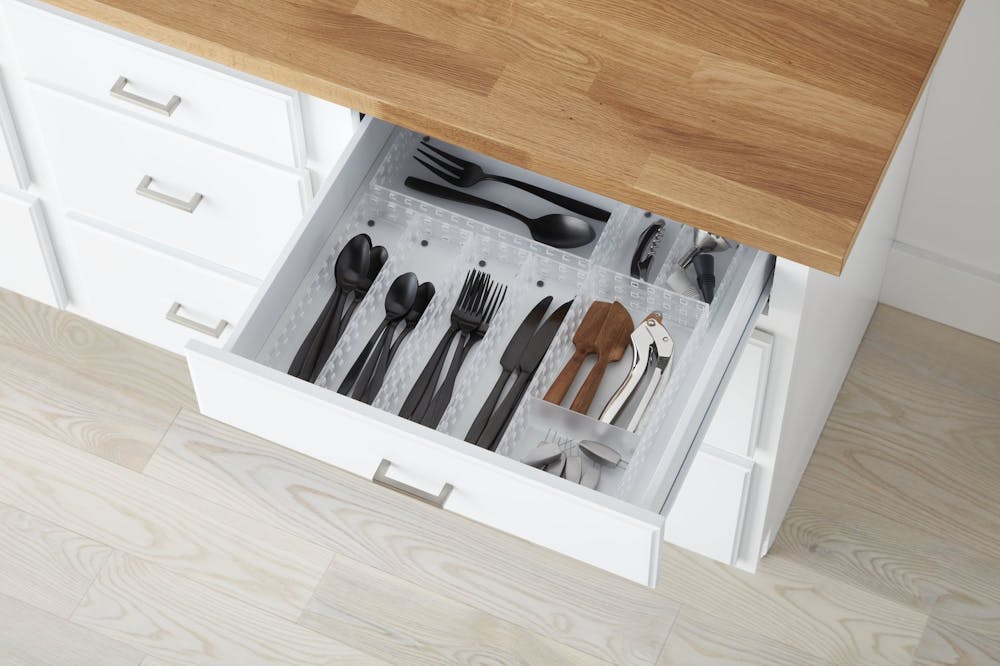 Shallower Like-it Bricks make great kitchen or office drawer organizers, while the taller ones can be used in deeper dresser drawers, pantries, or crafting areas. Several of them even fit on top of the Like-it Letter Trays, turning them into very useful solutions for stationary and office supplies.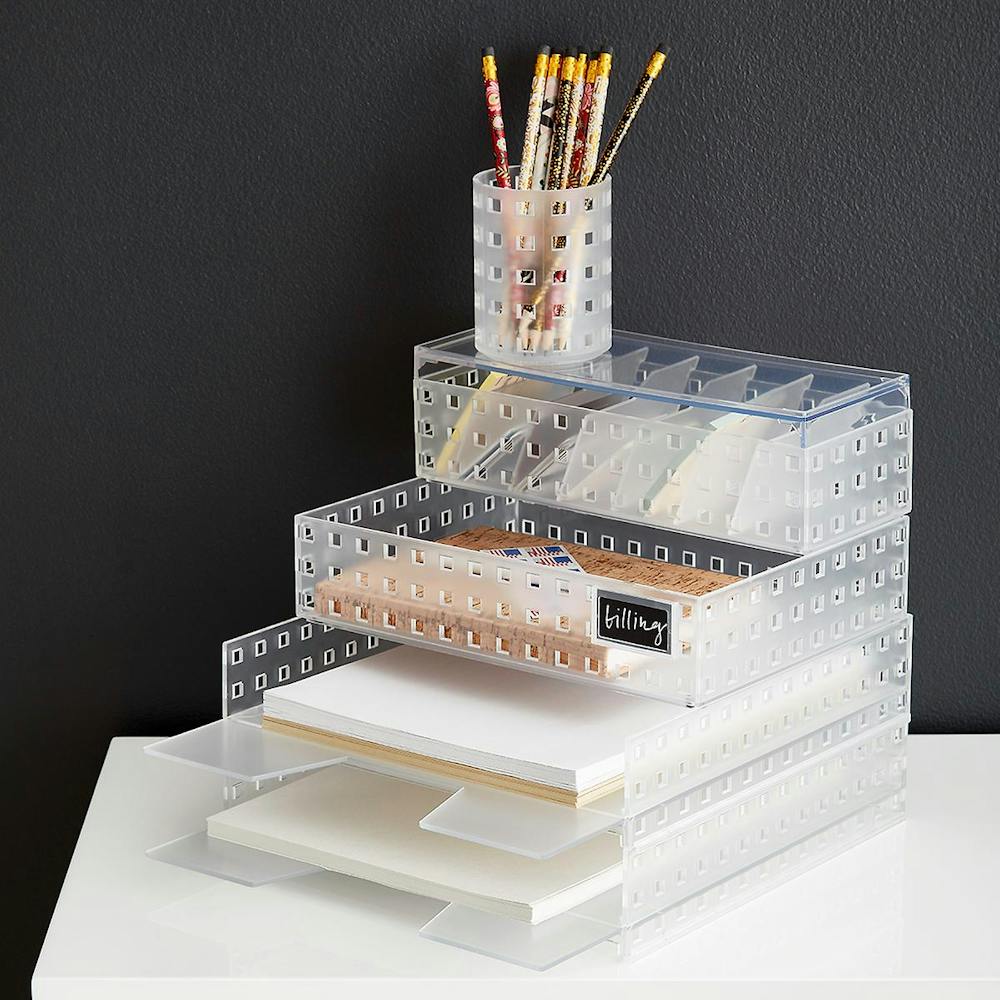 Like-it Modular Drawers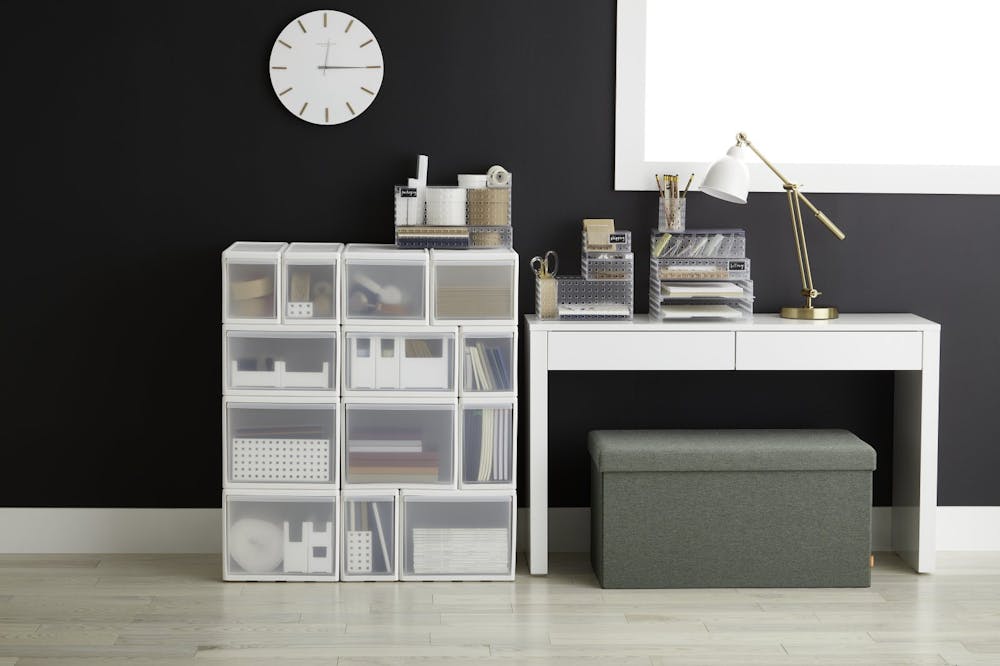 Our Like-it Modular Drawers (available in white and smoke options) are engineered to be stacked together in many different combination. With three widths (narrow, medium, and wide) and two heights (short and tall), they can be combined horizontally or vertically for use in a plethora of ways.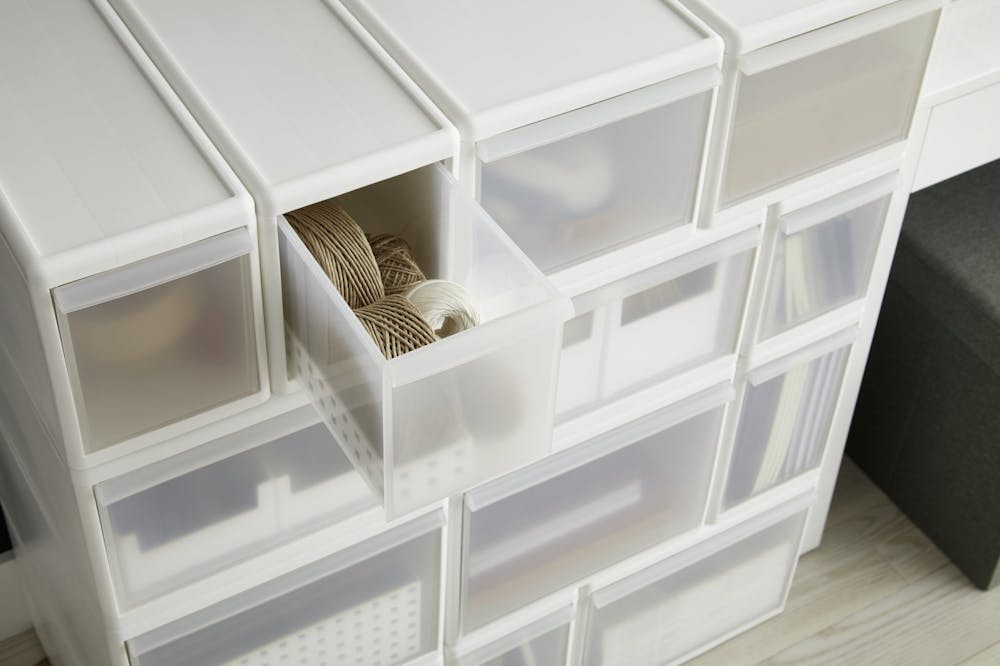 These drawers are perfect for offices, craft closets, under sink areas, and other spaces where a combination of different drawer sizes may be optimal. Plus, you can even add the optional Like-it Casters to turn them into a mobile storage solution!
Like-it Modular Bins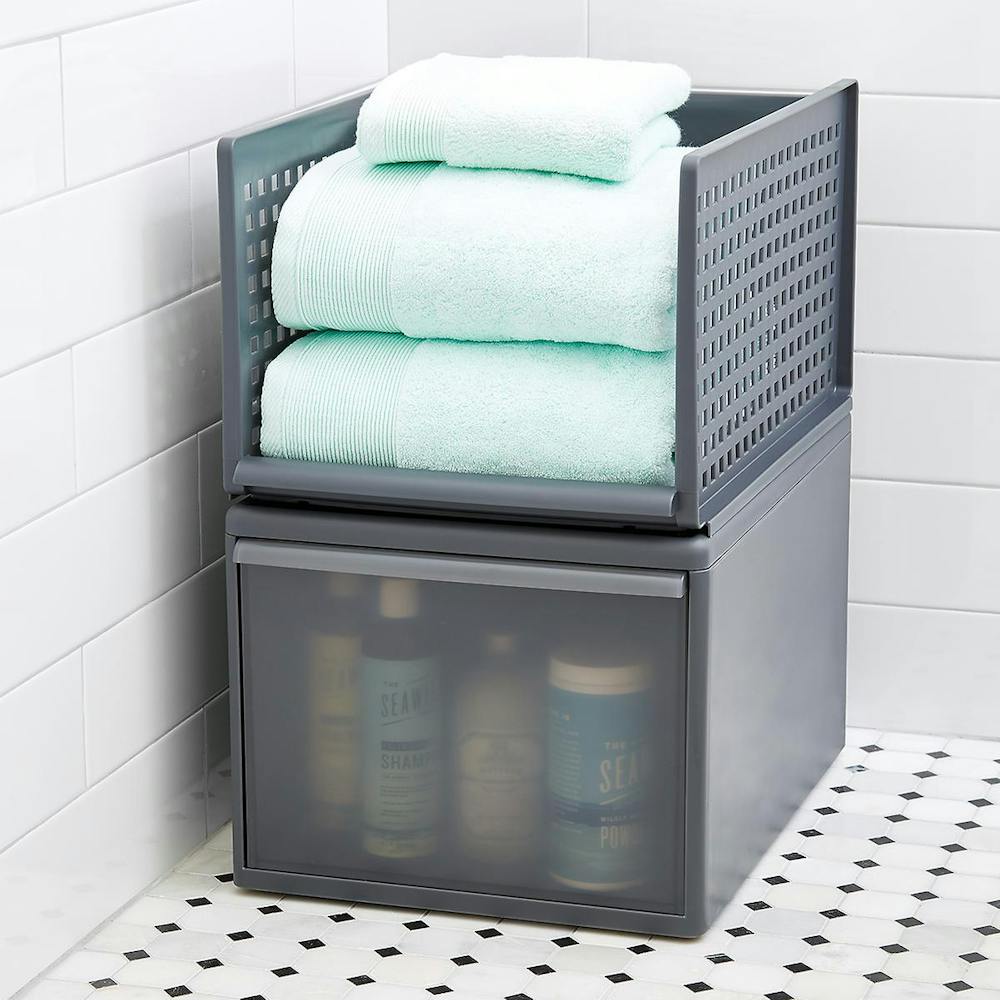 For situations that call for open bins, Like-it Modular Bins provide sturdy and convenient storage for all types of items. Just like the Modular Drawers, they're available in white or smoke and in the same widths (narrow, medium, and wide), allowing them to stack with the drawers for a truly multi-function solution. Perfect for bath towels, small stuffed animals, cleaning supplies and more!
Like-it Modular Drawer Organizers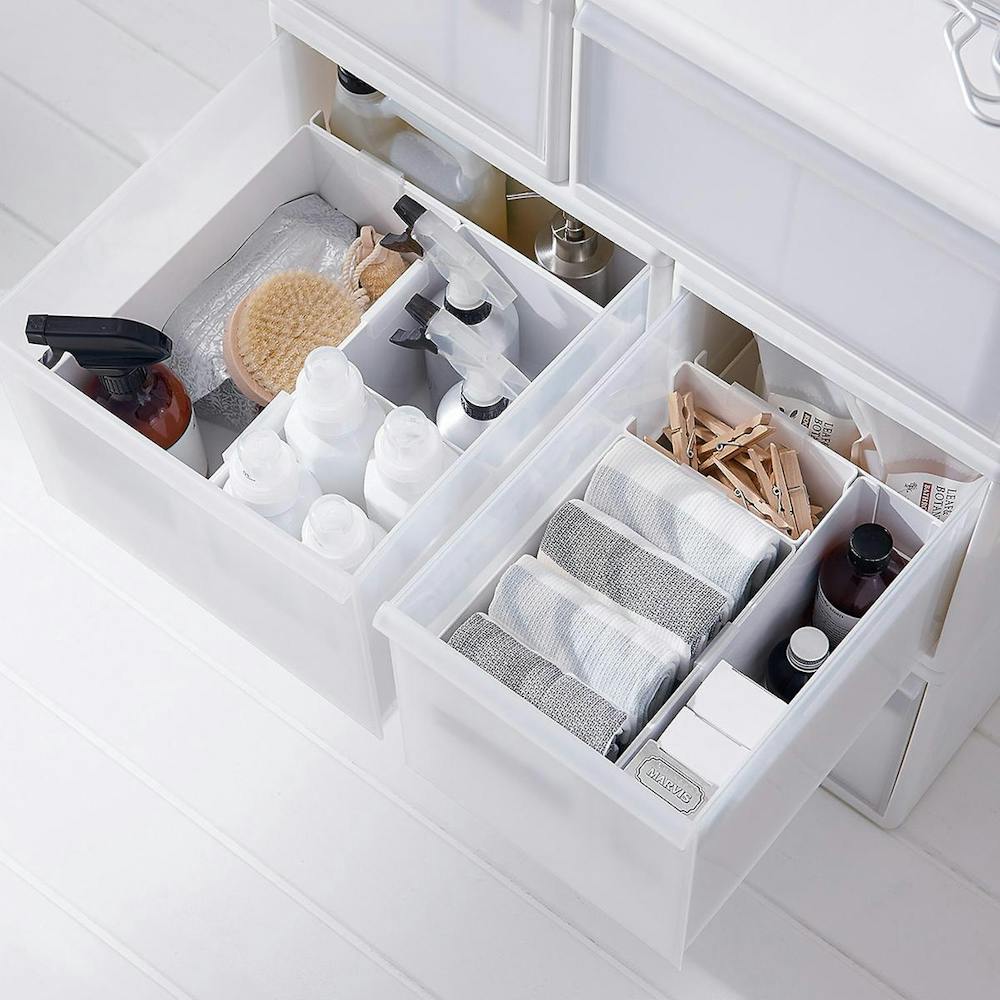 For a truly customized organization experience, the Like-it Modular Drawer Organizers can be added to the Drawers. Their durable, modular construction lets you sort contents for easy access, taking advantage of every inch of a drawer or cabinet. Each organizer also includes a placement clip so it stays where you put it without shifting.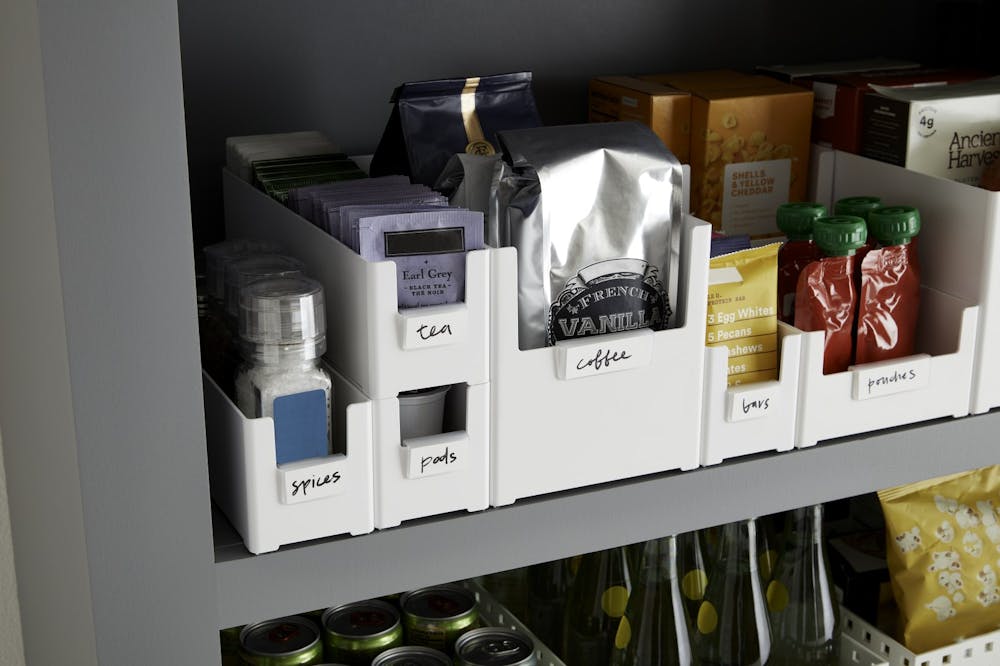 But these organizers are not only great for drawers--they're also a great solution on their own! Stackable and available in a selection of sizes, they can provide terrific organization for such spaces as pantries, cabinets, and bathroom closets.
Like-it Clear Stackable Drawers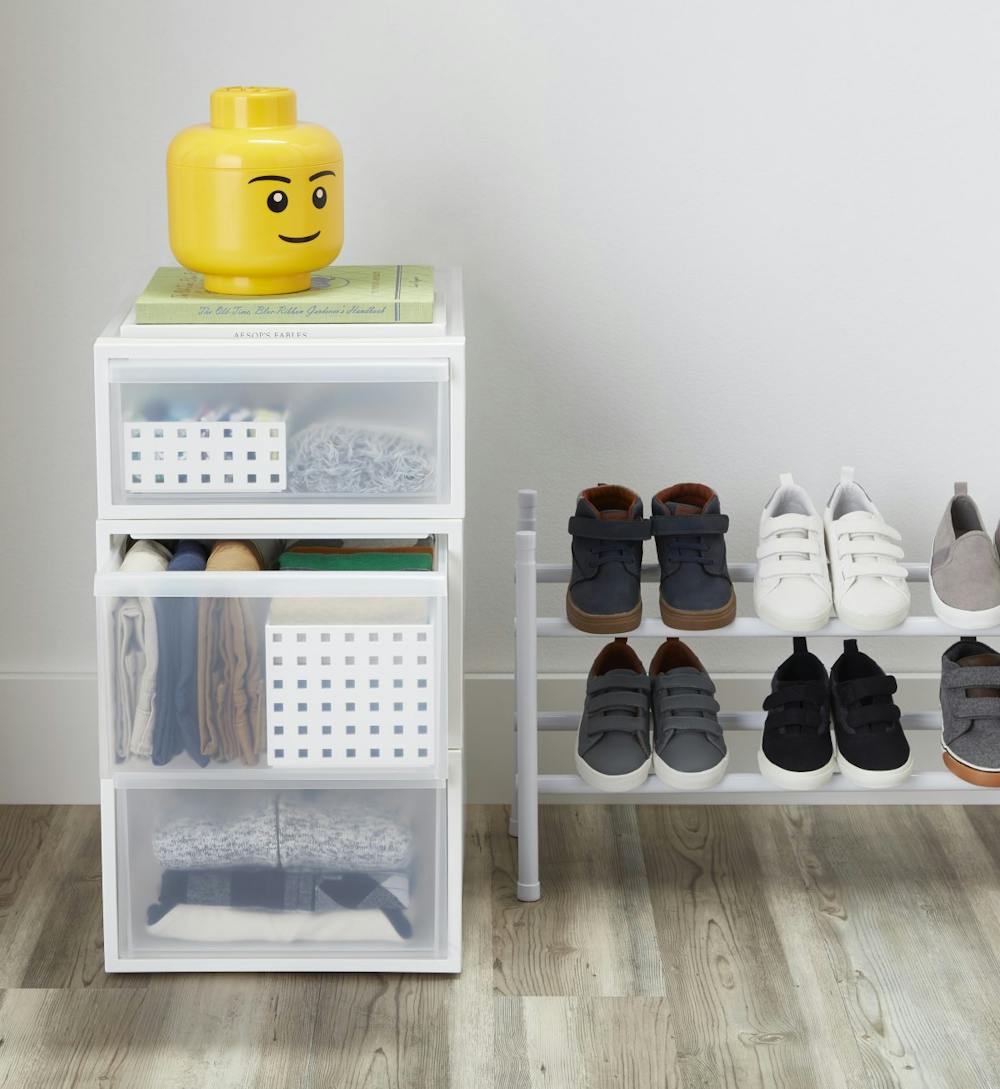 Slightly deeper than the Modular Drawers, the Like-it Clear Stackable Drawers are a great choice for clothing closets or under-bed storage. Like the Modular Drawers, they can also be used with the Like-it Casters to create a mobile solution. Or, you can add the Like-it Bricks to create custom storage for things like clothes, accessories, art supplies, makeup or office essentials. (Available in three heights: small, medium, and large)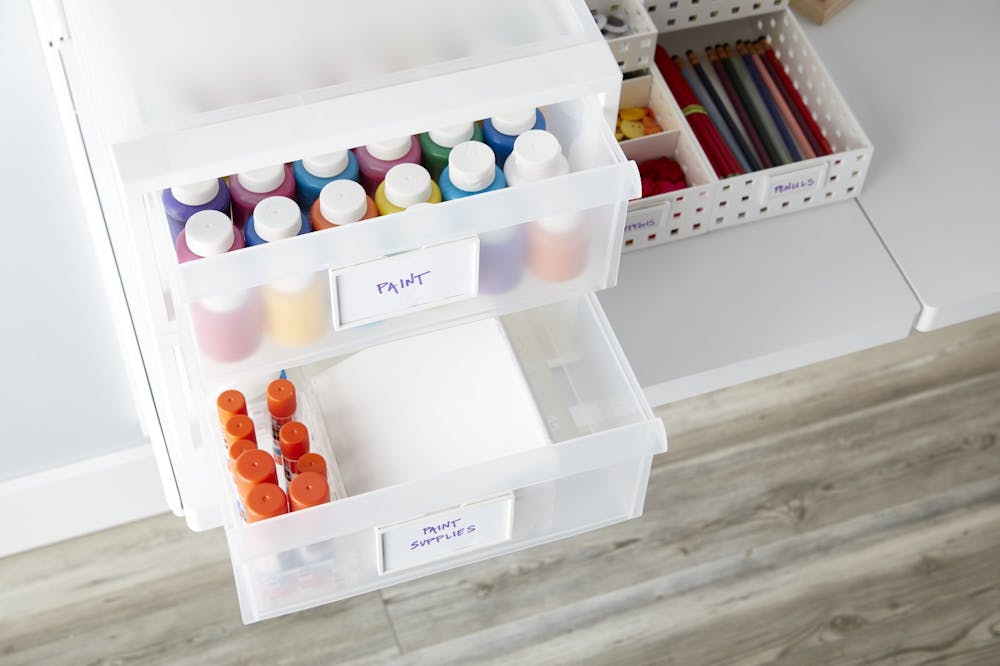 And those are just the tip of the iceberg! Our Like-it collection also includes such products as a 3-Tier Cart, Pencil Cup, Baskets, File Sorters, and more! You can check out our entire Like-it collection here.
Feel free to drop by one of our store locations and check out our Like-it products in person! Or, you can live chat with us or call us at 1-800-733-3532 for assistance. Our Customer Solutions Department is available to take your call or chat Monday through Saturday, 8 AM - 8 PM and on Sundays from 9 AM - 7 PM CST.