For an all-purpose storage solution, particularly in a garage, shed, or basement, there really is nothing like a good weathertight storage tote. Tough and dependable, these totes can be used to store just about anything--clothing, blankets, tools, heirlooms, toys, camping supplies, holiday decorations, you name it. And because we could hardly call ourselves a storage and organization store without offering such a product, we're proud to say that our Weathertight Storage Totes are just about the best ones available!
Available in both clear and black, our Weathertight Totes are made in the U.S.A from ultra-durable plastic and feature foam seals that are both air- and water-tight. The sides of the totes feature convenient handles, and they're designed to both stack easily when full and nest securely when empty. Whether you want to shield your belongings from possible basement flooding or keep out pesky pests, they're your best bet for true protection.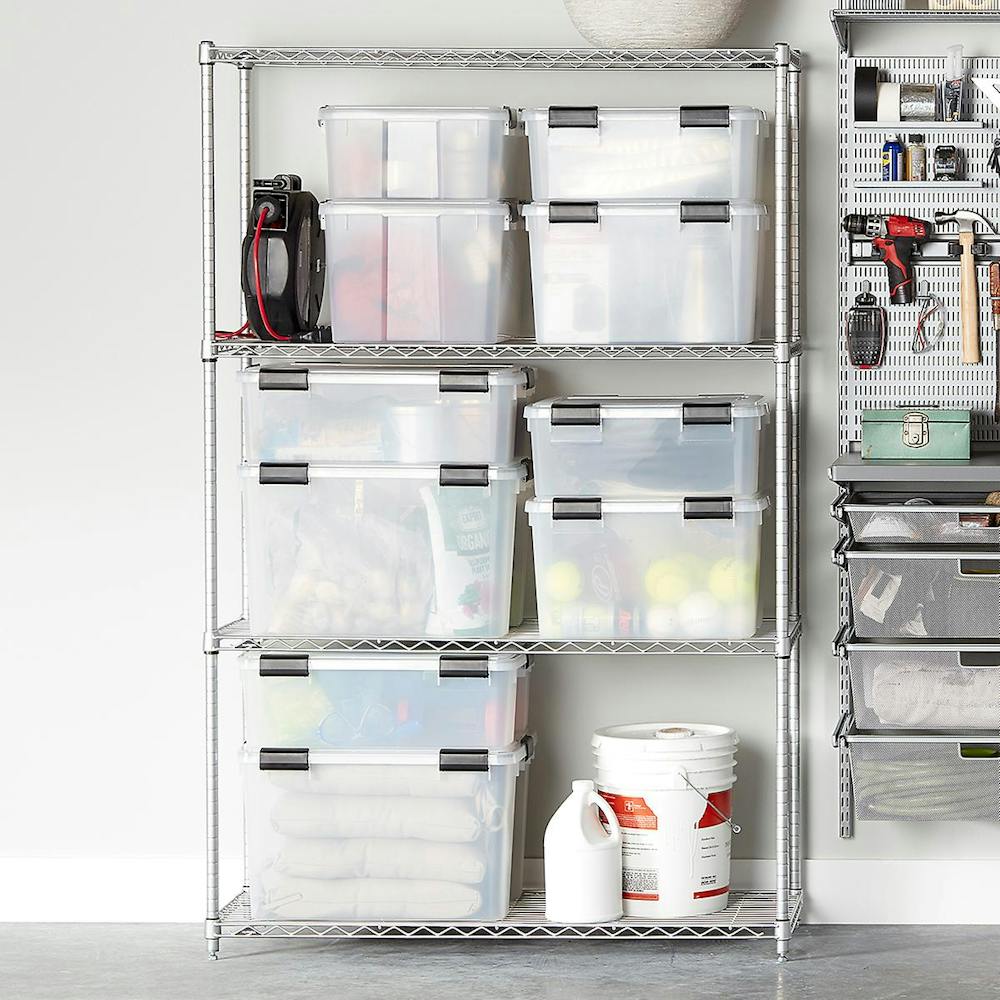 But don't just take our word for it--our customers feel the same way! Here are a few excerpts of product reviews on our website:
"Recently, we were evacuated for Hurricane Irma. We had a number of pictures and heirlooms that we could not take with us. We were able to put our most important items in one of these boxes and confidently head to safety...knowing that our items would be safe! Highly recommend this storage box for everything!!" - KQuinn
"As a personal historian I advise people to reorganize and digitize or photograph their treasured family memories. I tell everyone to store their most valuable family moments in these weathertight boxes. They'll keep them safe from water and typical household pests...I love that this product is made from a thicker plastic than less expensive containers." - MaryInMountLaurelNJ
"I was very concerned about storing my 25+ photo albums until I found the 36qt IRIS Weathertight Clear Tote. The latches are very strong and provide a super tight seal to keep out air, moisture and pests. My albums are tall and will fit perfectly in them. I bought more than I needed for the albums because I thought of many other uses for them." - NCGA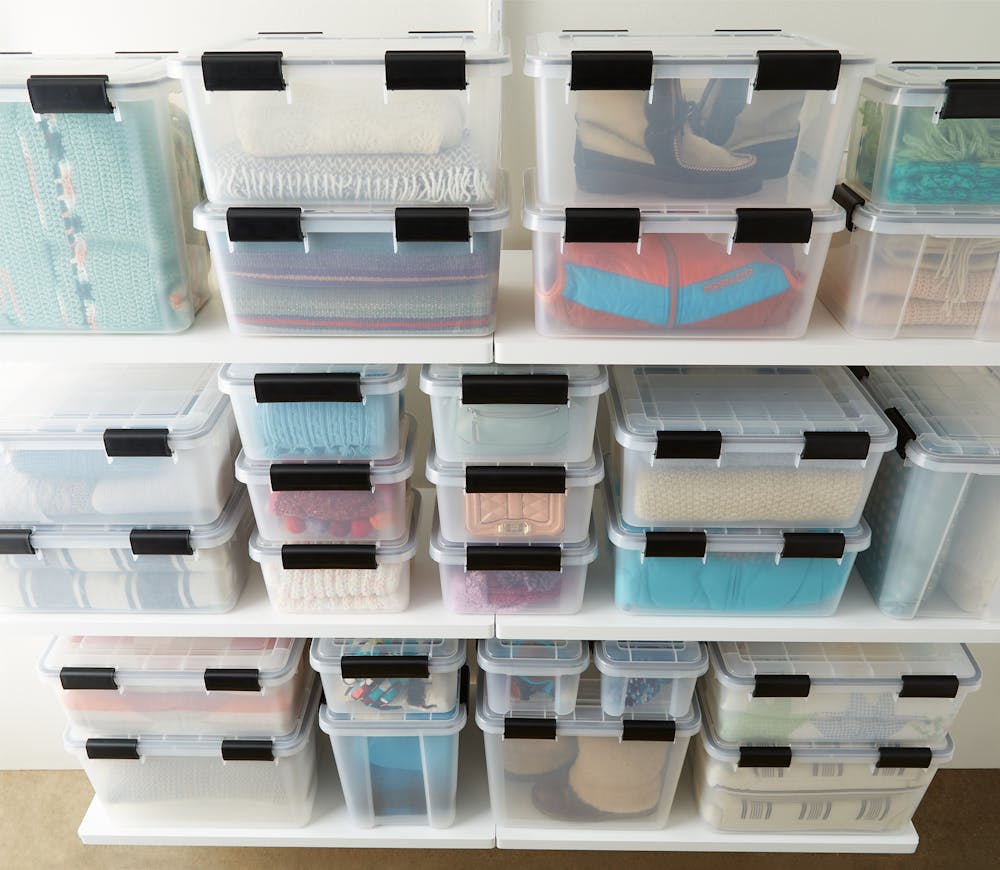 For even more great long-term storage products, check out our entire selection of garage storage totes, boxes, and bags. You can also shop our store locations, live chat with us, or give us a call at 1-800-733-3532 for assistance. Our Customer Solutions Department is available to take your call or chat Monday through Saturday, 8 AM - 8 PM and on Sundays from 9 AM - 7 PM CST.