Rachel and Company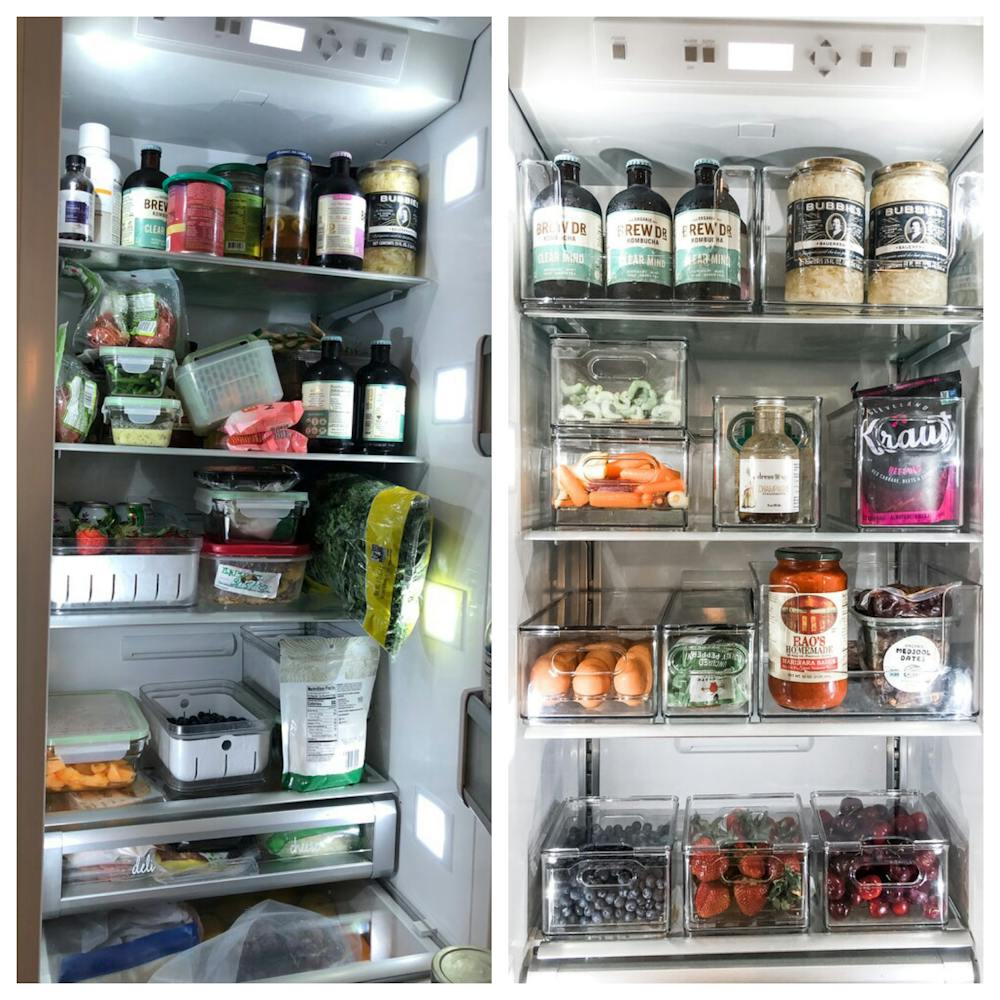 Photo courtesy of Rachel and Company
Organizing expert Rachel Rosenthal used The Home Edit products to make over her fridge space from top to bottom. "Summer is officially here and having an organized fridge is more important than ever!" she says. "Whether it is to help reinforce healthy eating habits (hello swimsuit season!), give your kids more independence with snack time, or saving on your grocery budget, an organized fridge can--and will--make an impact on your day-to-day life."
Using The Home Edit's Stacking Pantry Bins, Narrow Fridge Bins, and Berry Bins, Rachel was able to create order out of chaos by organizing her fridge's contents. Her organization tip: create zones. "As with all organization, it is important to create categories in your fridge," she explains. "We used a mix of products to divide items in our fridge so we all know where everything lives."
Want to browse all of our amazing organization solutions from The Home Edit? Check them out here! You can also find a plethora of great storage and organization tips in our Projects & Inspiration section.