I don't know about you, but I've never really been excited to wrap Christmas presents. It's time consuming, I can't ever find what I need right away, and I hardly have enough space to spread everything out.
Not to mention, for the past couple of years, I've crammed all my leftover holiday wrapping paper into one box and then stored it in my garage for the duration of the year. This essentially causes the wrap to become crumpled up and unusable - which ultimately leads me to buying new wrapping paper, and the cycle continues.
This holiday season is different! I partnered with The Container Store, and I found the PERFECT solution to my problem - it's the Elfa Gift Wrap Cart. It vertically stores all my rolls of wrapping paper in one convenient place. The rolls of wrap aren't crammed in a box anymore, and I can actually see everything I have.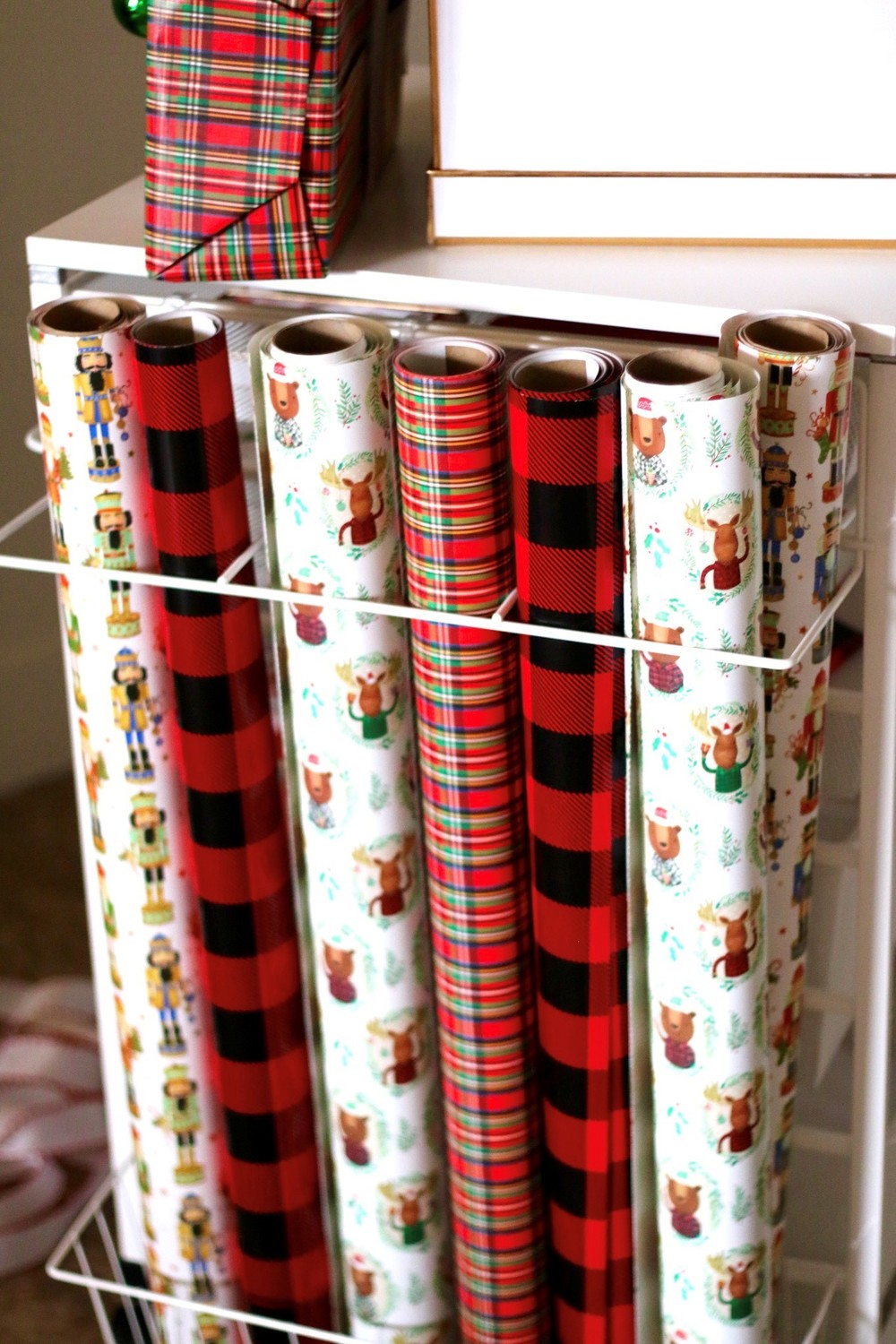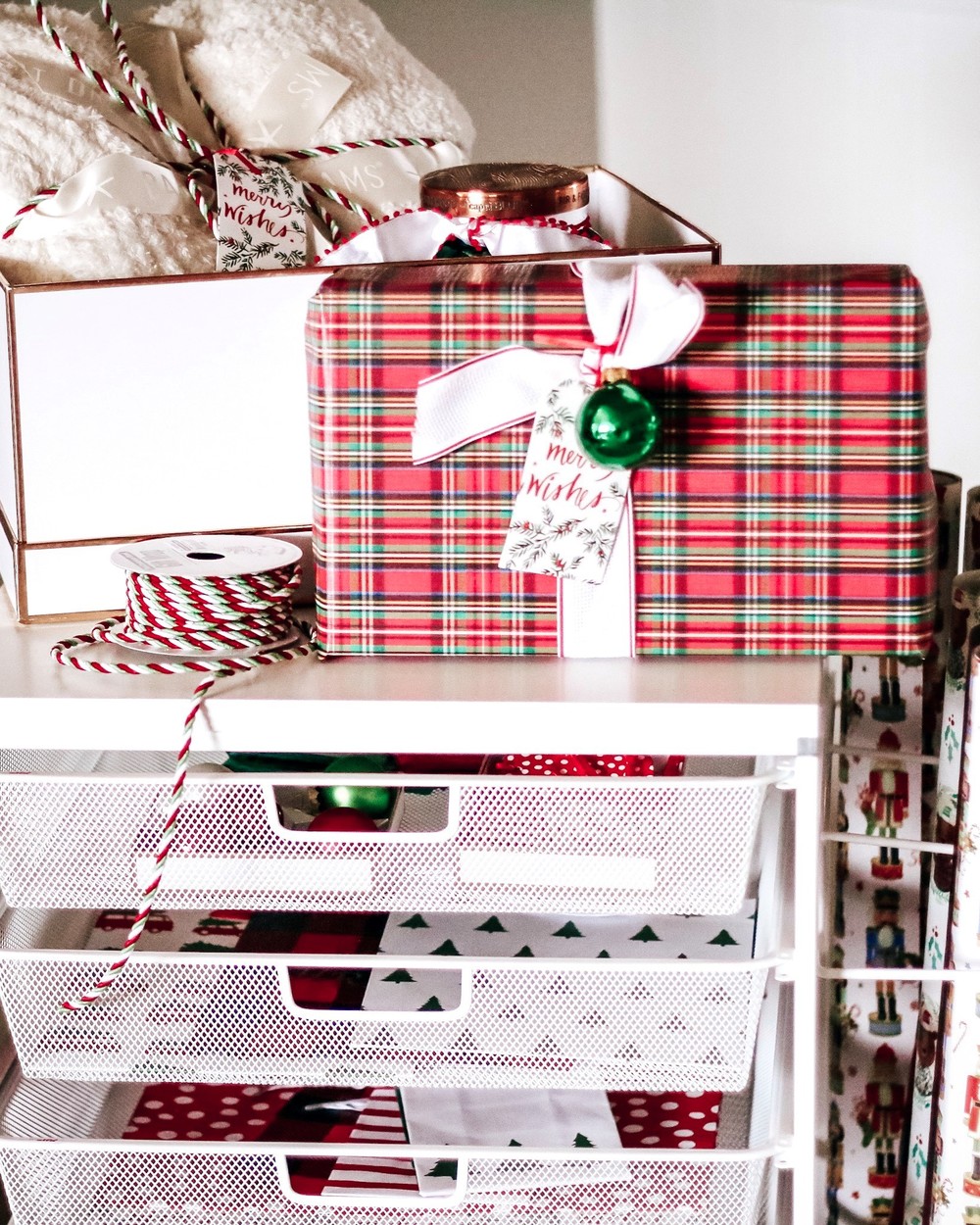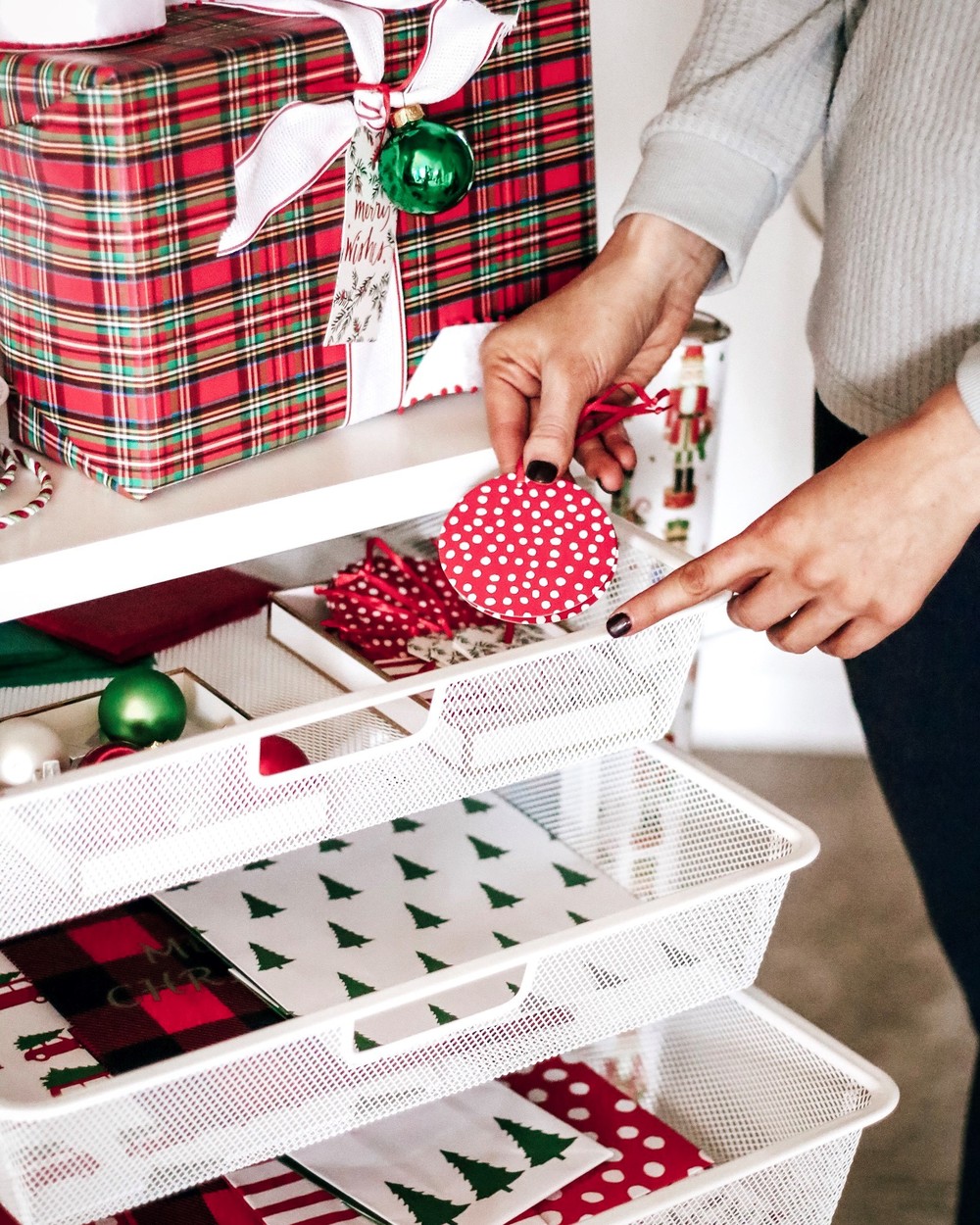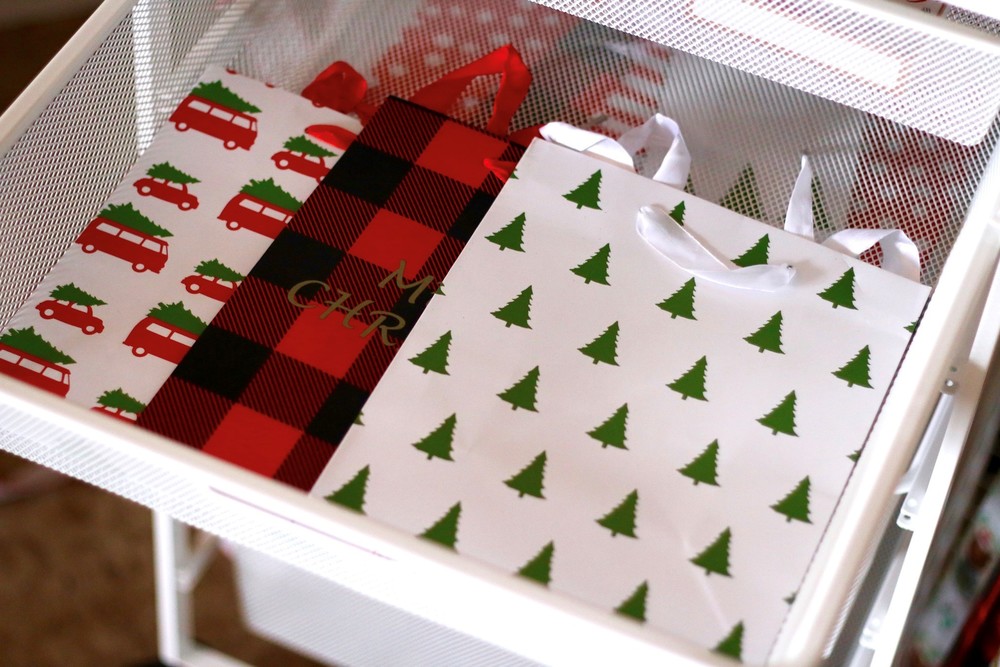 Everything I need to wrap presents is neat and organized. Plus, I've completely cut my wrapping time in half. Not to mention, my basement totally feels like Santa's workshop now. In fact, I'm looking forward to wrapping my presents this year!
Gone are the days of wasting time trying to find wrapping paper, scissors, and tape. Here are the days of an organized workspace where I can wrap all my presents in one spot.
This is truly the best wrapping paper organization hack, and it's even changed the way I wrap presents.
Everyday, I take a few minutes to wrap a couple of presents for my friends and family. It's even been tons of fun to include my kids while wrapping presents this year. They love to help out and be a part of the holiday fun. I can't recommend it enough.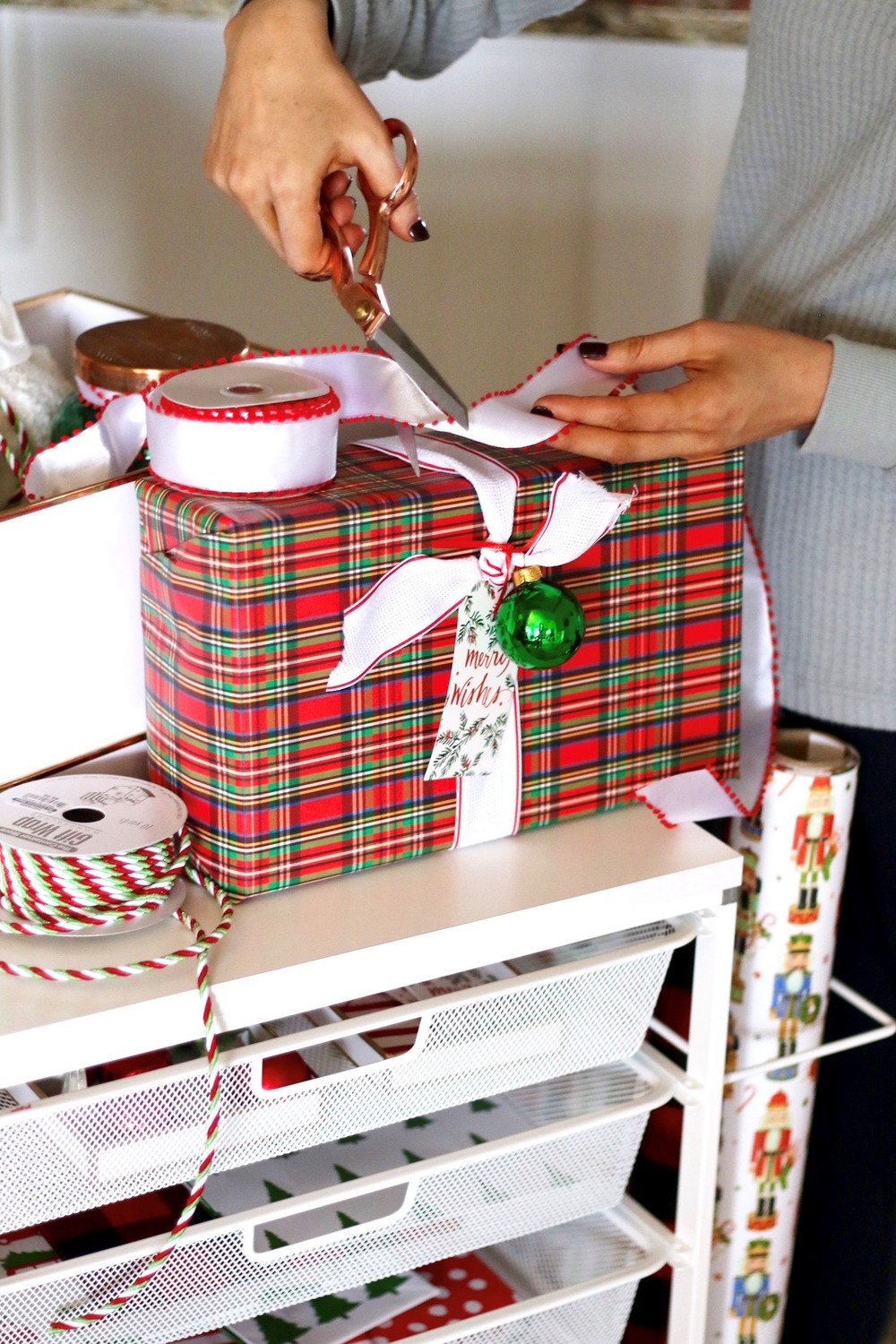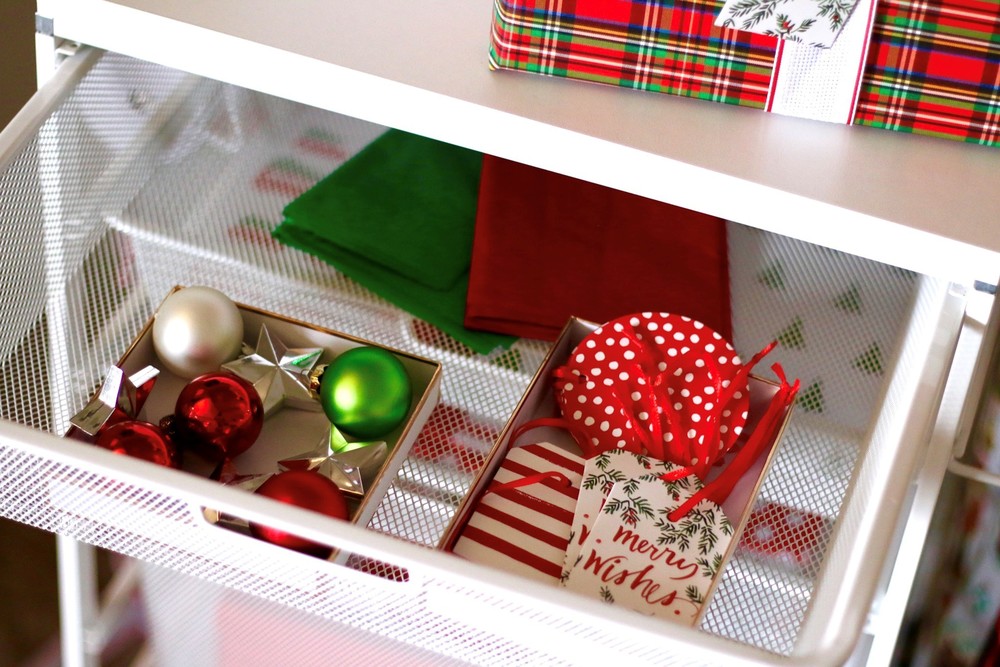 Even if you don't have this fabulous product, there are three quick ways to ensure that your wrapping supplies are kept neat and organized for good:
1.) Organize all your wrapping paper and wrap accessories before AND after you wrap presents.
2.) Go through your decorations every few years, and get rid of what you don't use to free-up storage space.
3.) If you find yourself getting stressed out about wrapping or decorating, take a step back and remember to enjoy yourself!
For more holiday tips and tricks, check out my Blog or follow me on Instagram.