Whether a coat closet, utility room, pantry or actual closet - there's at least one space in everyone's home that just isn't big enough. You try to edit and re-edit to help cut down on clutter but nothing really helps. That's where Elfa comes in. Our exclusive custom shelving system is specifically designed to use every inch of space that big-box closet retailers and home builders often overlook. And this year, we've designed even more solutions to make the most of any small space. Check them out, below!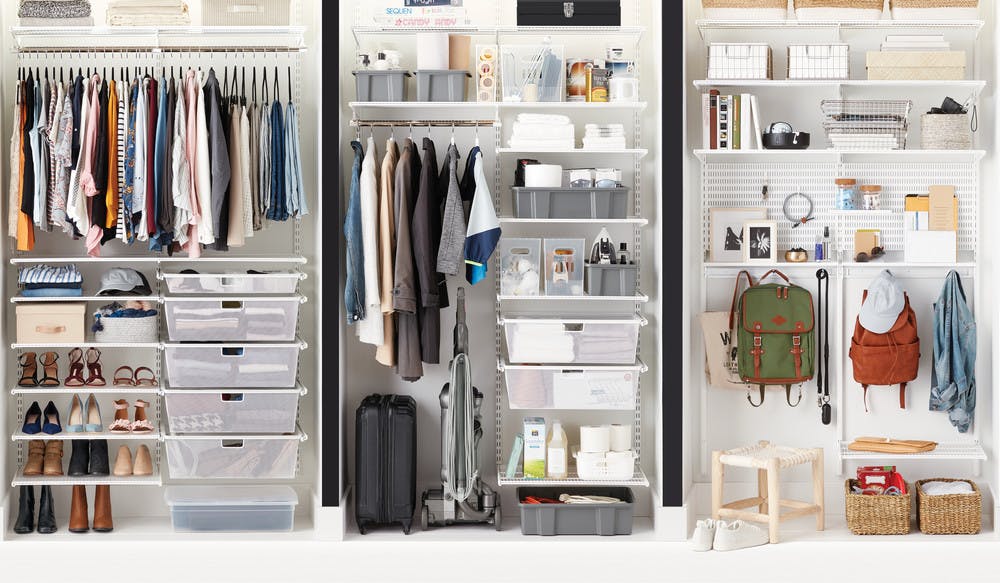 Closet
Elfa Ventilated Shelves, Mesh Drawers and Melamine Shelves used as shoe shelves use every inch of space in this closet. A Closet Rod that extends the width of the space holds all manner of sweaters, shirts, pants and blazers, while a bay of Mesh Drawers hold sweaters, t-shirts, accessories and out-of-season clothing. Melamine Shelves work perfectly as both shoe shelves and open storage for bins and boxes that allow you to easily see your entire collection.
Utility Room
This Utility Room also doubles as a coat closet thanks to a strategically placed Closet Rod. Two Elfa Mesh Drawers keep towels and cleaning supplies corralled while a hefty amount of Ventilated Shelves provide space for open storage and a place for bins grouped with like items.
Drop-Zone
If you have a little one, or even just a lot of stuff, this Drop-Zone may be perfect for you. What makes this space shine are the Utility Boards that can be accessorized with Bins, Boxes, Hooks and more to organize anything from mail to keys, to-dos to leashes. Hooks below the Utility Boards are sturdy enough to hold purses, backpacks and messenger bags.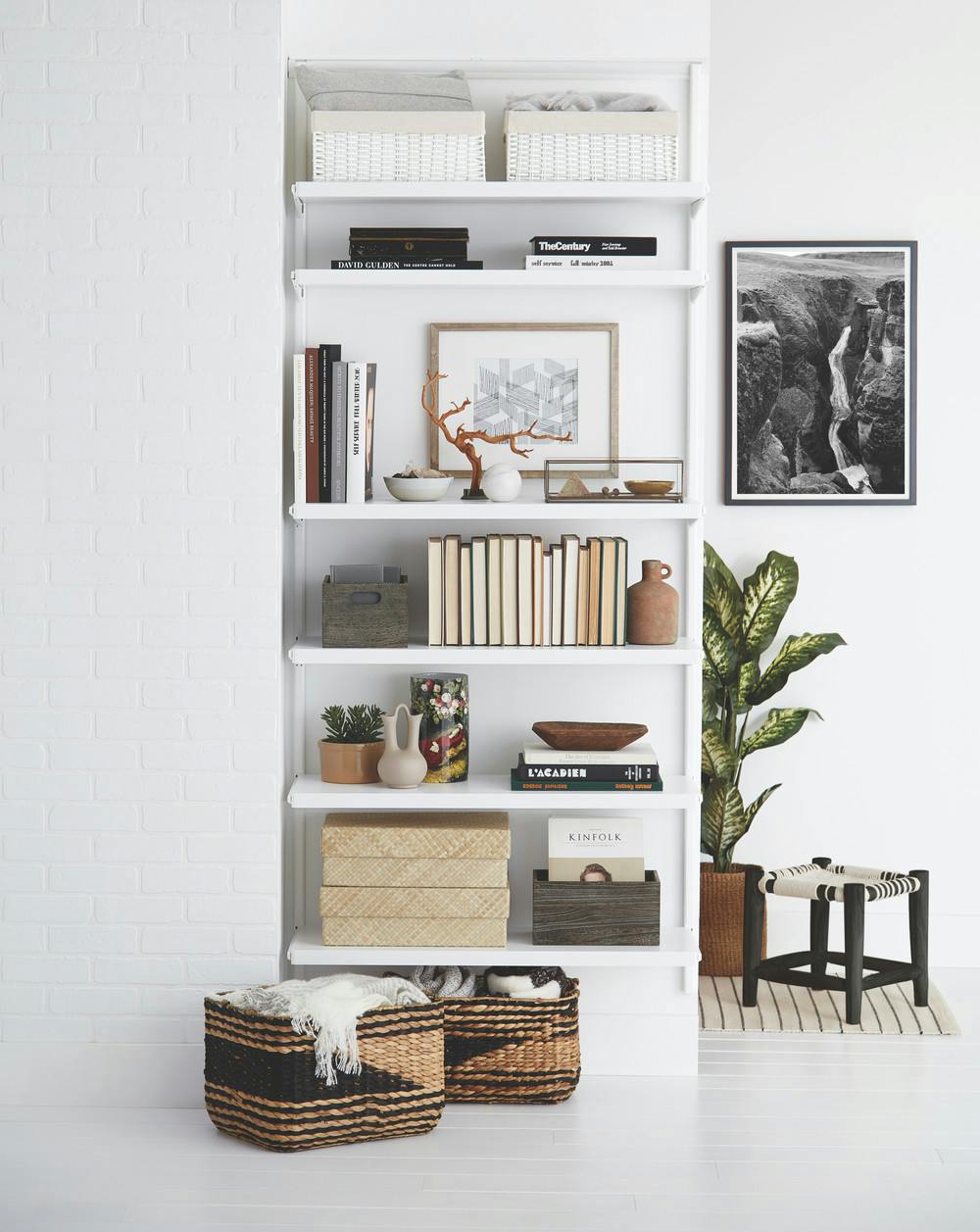 Modern Bookshelf
The thick profile of our Elfa Decor Shelves make this modern bookshelf both functional and beautiful. You can easily adjust the shelves to fit whatever you'd like to display - whether that be books, baskets, art, frames or vases.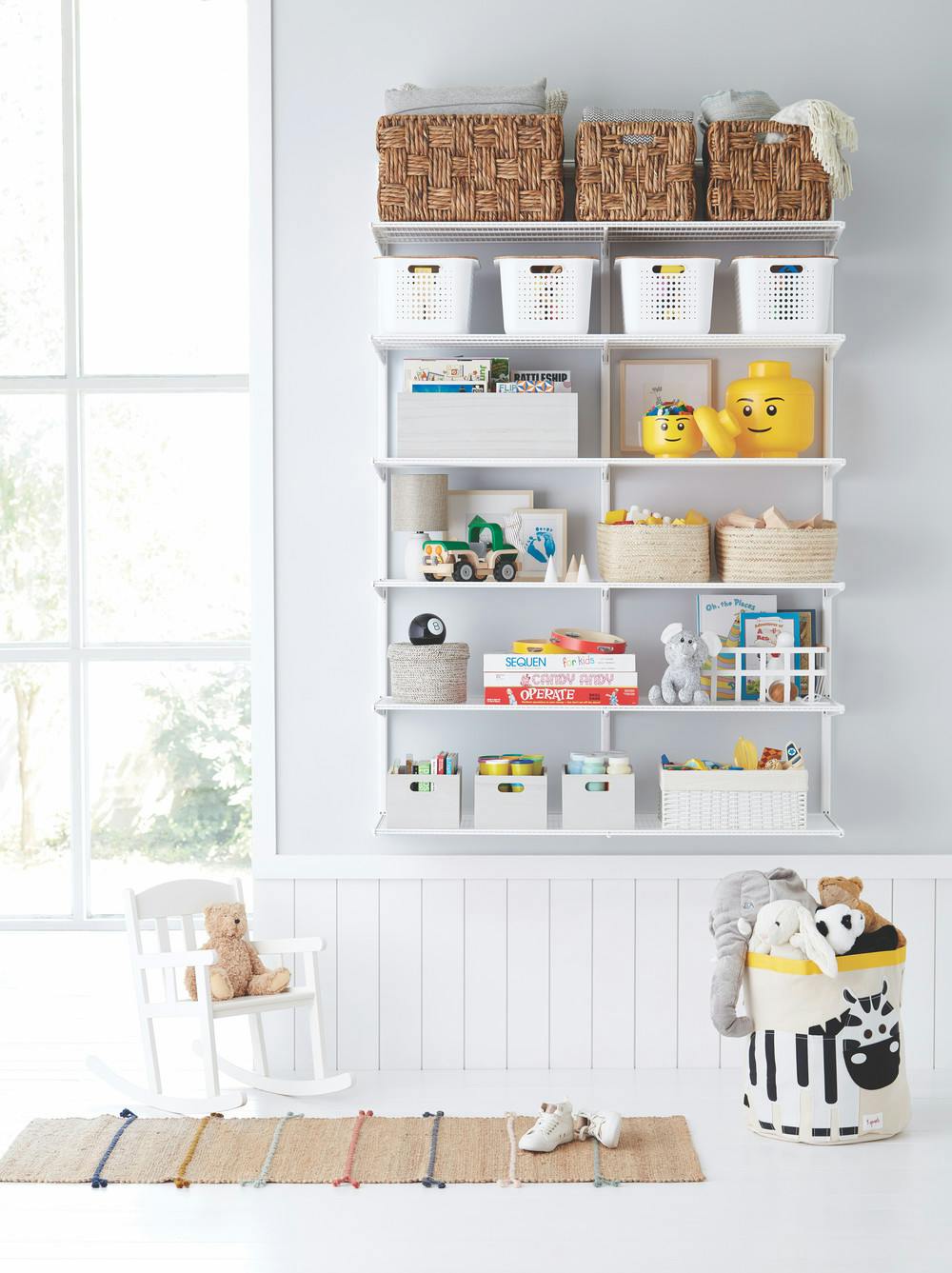 Playroom Storage
Simple, straightforward and ready for play - our Kid's Playroom is just the right solution that meet the storage needs of both parent and child. Higher shelves store away items only the grown ups need to access, and the lower shelves make it easy for kids to take bins and toys down and put back up.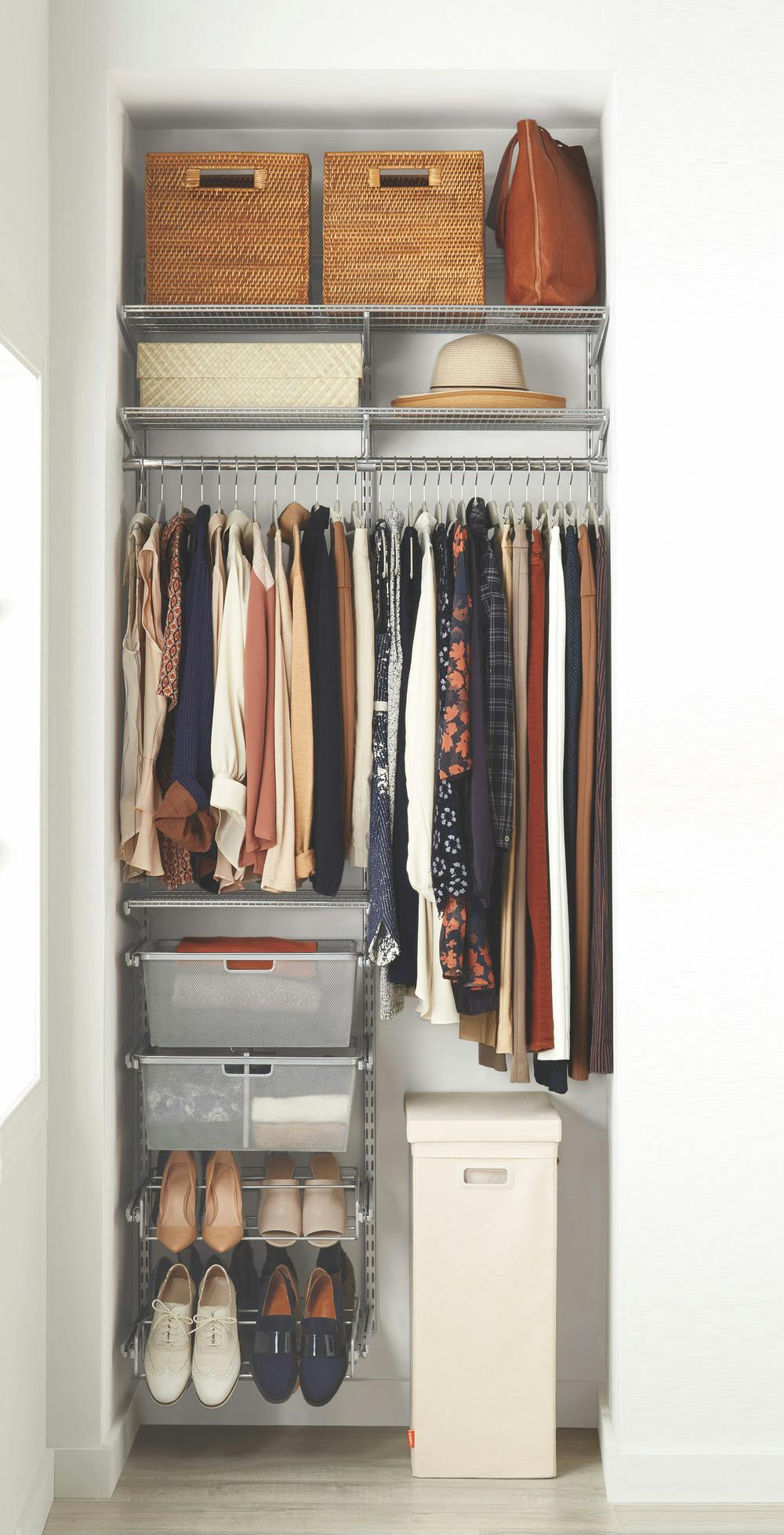 The Small(est) Closet
3 feet of infinite space! This closet has short- and long-hanging room as well as two Mesh Drawers for foldable clothing. Gliding Shoe Shelves below the drawers allow you to store twice the amount of shoes without using any floor space. Two Ventilated Shelves up top help to store out of season clothing with ease.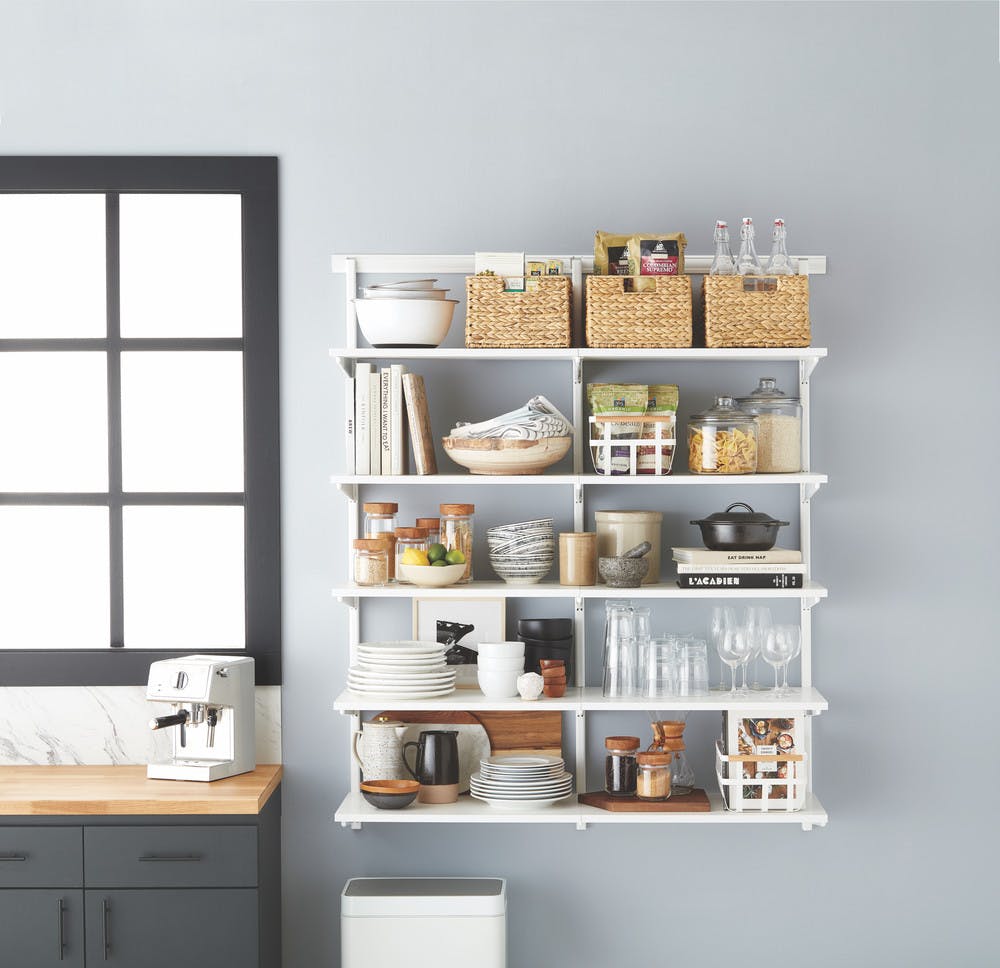 If you live in a smaller, industrial or more modern space - the traditional pantry and kitchen setup may have gone by the wayside. Not to fear, this simple kitchen solution combines both pantry and under-cabinet storage all in one space. Melamine Shelves are strong enough to hold kitchen electrics, heavy dishware, cookbooks, vases and more without bowing. Plus, the design makes all your kitchen and pantry accessories easy to access.
If you find yourself liking any of these solutions and wondering if they're right for your space, chat with one of our experts today to help modify, redesign and update each design fit your exact needs. Plus, for a limited time, these solutions and everything else Elfa is on sale at 30% off! Happy shopping.