The fabulous ladies over at NEAT Method, (think of them as the people who truly recognize that life gets hectic and that maintaining an organized home can become a challenge) recently gave us a huge kitchen and pantry shout out with their recent blog post, "5 Steps to An Organized Pantry," and YouTube videos that utilized tons of our go-to pantry products as ways to streamline your space - fast. And just in time, too, since our Kitchen & Pantry sale is going on now with absolutely everything in our kitchen and pantry departments at 15% off! Pretty neat, right? Check out the video below and read about a few of the best-selling kitchen and pantry products they used which can be yours on sale for a few more weeks!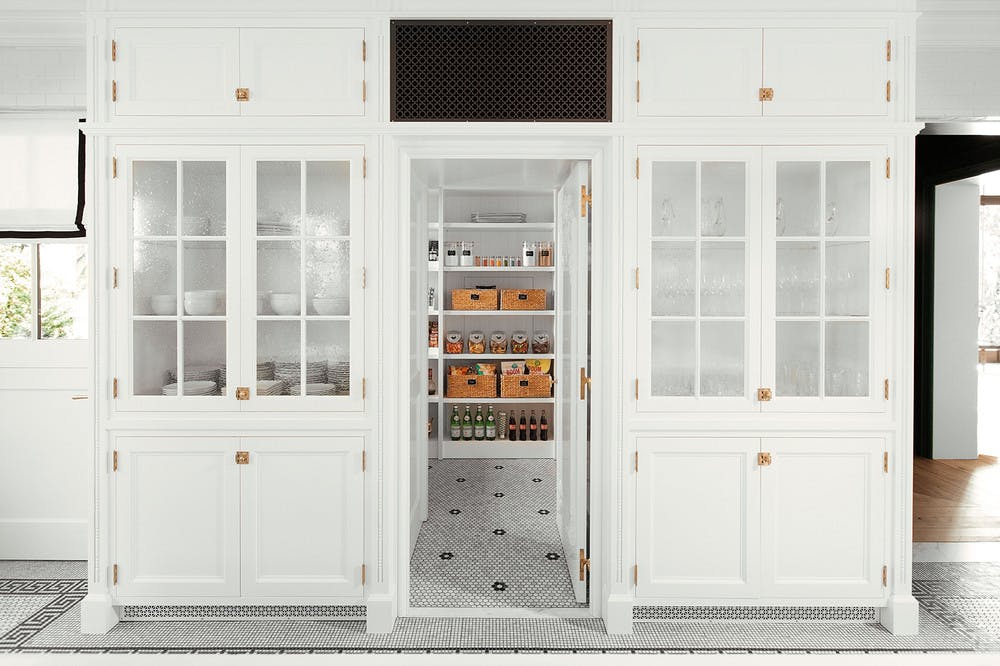 The NEAT girls recommend taking everything out of your pantry first, and taking stock of what you need and where it should live. The fun part is up next - finding the perfect bins, containers, jars and more that fit within the needs of your items and your space! By using products like our Hyacinth Baskets, Candy Jars and OXO POP Canisters, the NEAT girls were able to make absolutely everything within this pantry easy to see, easily to grab and oh-so-put-together. Now let's dive into the details.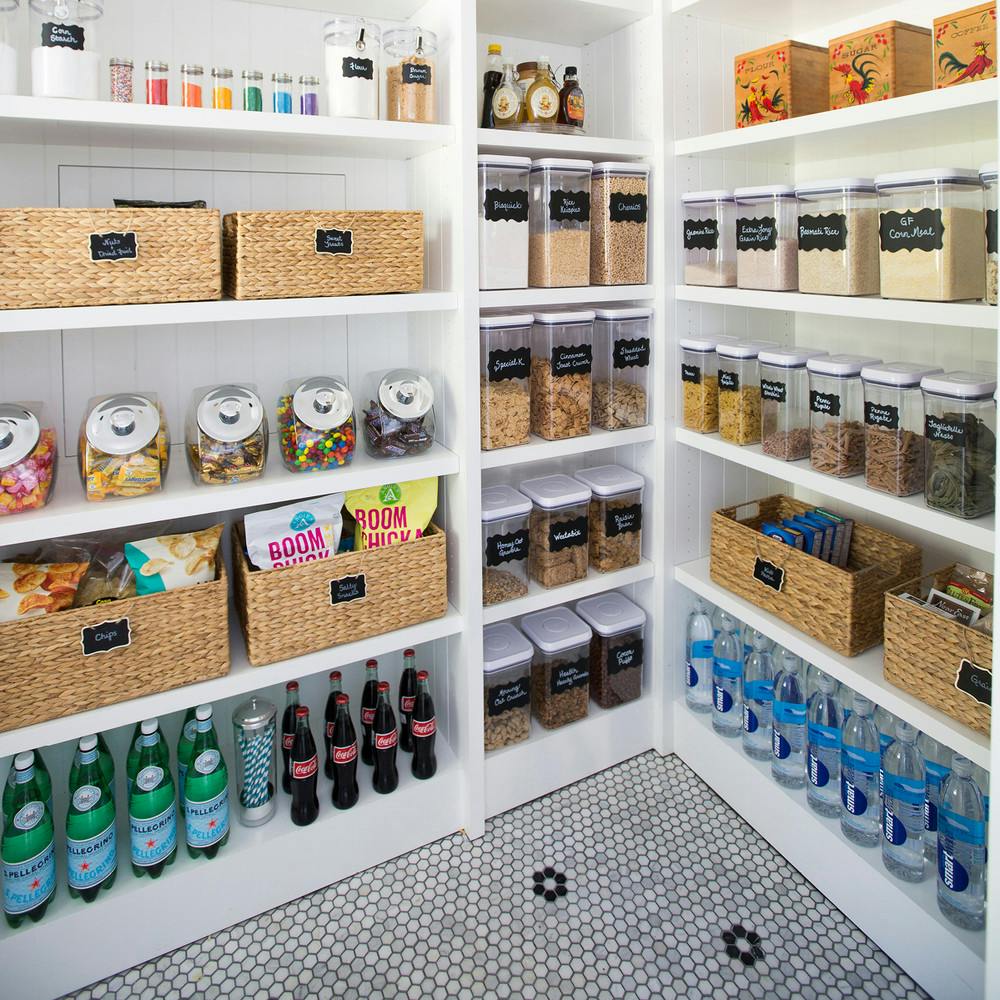 Our OXO POP Canisters are go-tos when it comes to smart storage within your pantry. The reasons they'll soon be your favorites are virtually endless: they keep your dried foods fresh because their innovative lids are designed to provide the highest level of airtight seal and they're stackable, allowing you to maximize space. You can access anything inside with a quick push and POP. Plus, they come in such a wide array of sizes and shapes, you're sure to find the perfect set to suit your needs. If you're looking for even more coordination, use our Chalkboard Label Stickers to label specific flours, grains and nuts.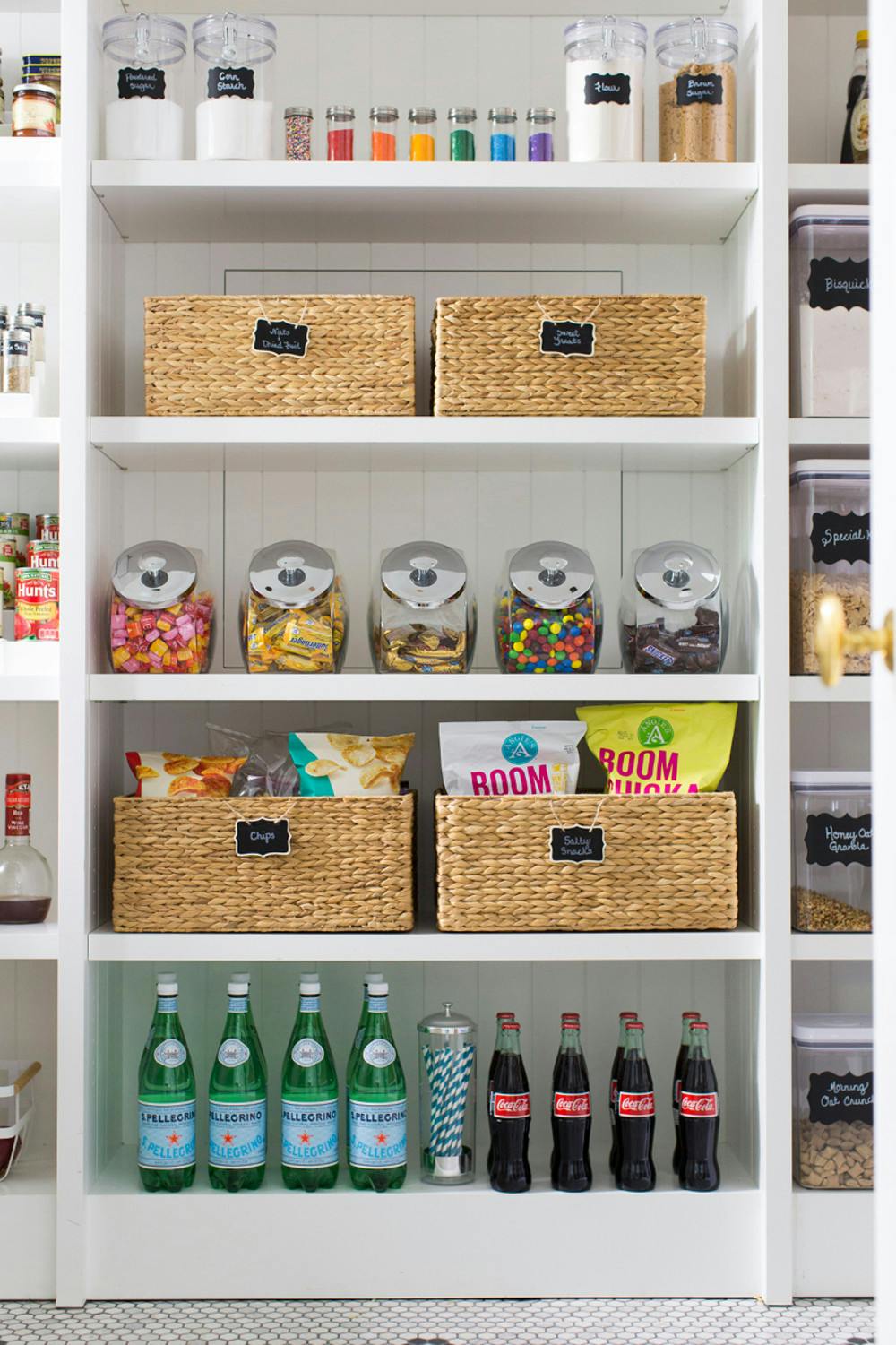 Our Hyacinth Baskets but lately we've loved seeing them used in pantries and kitchens as a way to corral items while adding a touch of style to the mix. They're hand-constructed of water hyacinth woven over a metal frame so they can stand up to heavy storage and still look great. We love how the NEAT ladies used them here in the pantry at a level that's easy to access - meaning you can put your favorites or your family's favorites there to grab easily.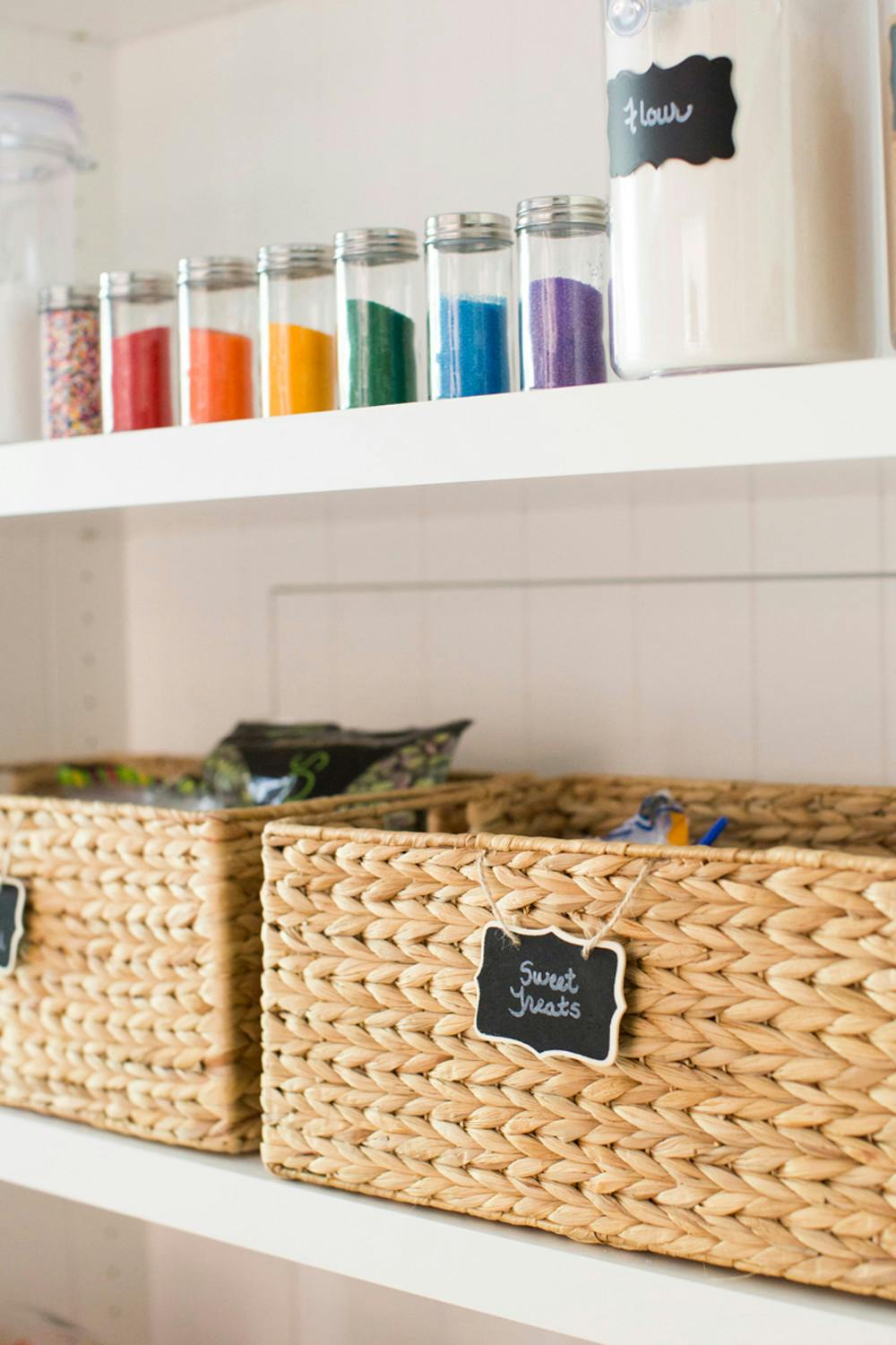 Chalkboard Hanging Sign Tags tie perfectly around our Hyacinth Baskets and make it easy to label and identify all the sweet treats inside - a key component to the perfect pantry. Above, our Small Glass Spice Jars serve as both colorful display pieces and ample storage for ALL the colors of sprinkles. Plus, they can be stored on your on the shelves so as not to take up valuable, eye-level real estate.

Read their entire post, here, and don't forget to shop these favorites on sale now!