When it comes to paperwork, there are two types of people in this world--pilers and filers. And while each style has its advantages, the two camps rarely see eye-to-eye. To the untrained eye, a piler's piles can seem haphazard and lacking in any organization. And a filer? Well, creating the right categories is the ultimate rabbit hole. Fortunately, The Container Store has amazing solutions for organizing paperwork no matter which camp you fall into. 
The Filer:
If you fall into this category, you prefer open expanses of desktop, labels, color-coded Hanging File Folders and Interior File Folders. And of course, a good filing cabinet is the star of your organization system. At The Container Store, you'll find plenty of options. One of our favorites is Bisley--long considered the gold standard of filing cabinets. Bisley Filing Cabinets come in a variety of colors, sizes and drawer configurations. Choose from our 5-Drawer desktop file cabinet, 2- and 3-Drawer Locking Cabinets that fit under a desk, and even 8- and 10-Drawer Collection File Cabinets. Their solid steel construction, smooth-gliding drawers that accommodate both letter- and legal-size documents, a variety of drawer inserts and optional casters make it easy to organize everything from traditional files to craft supplies.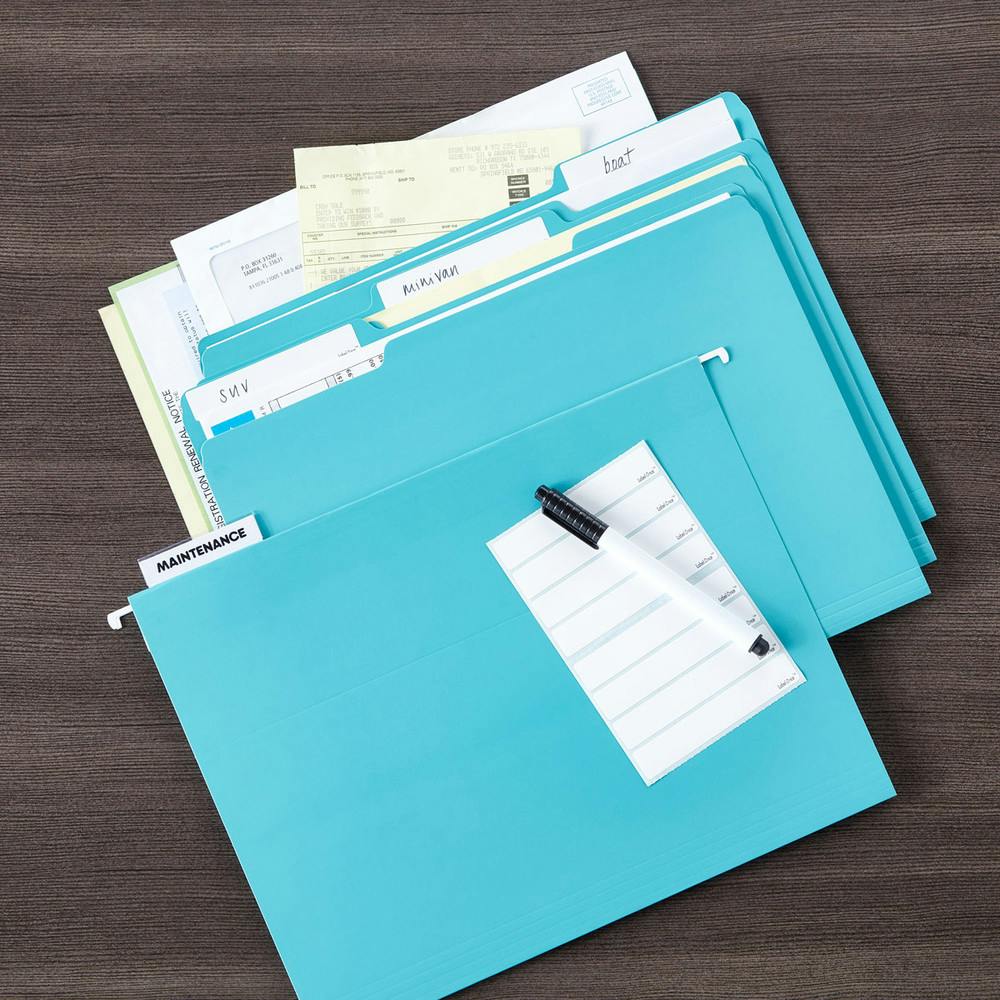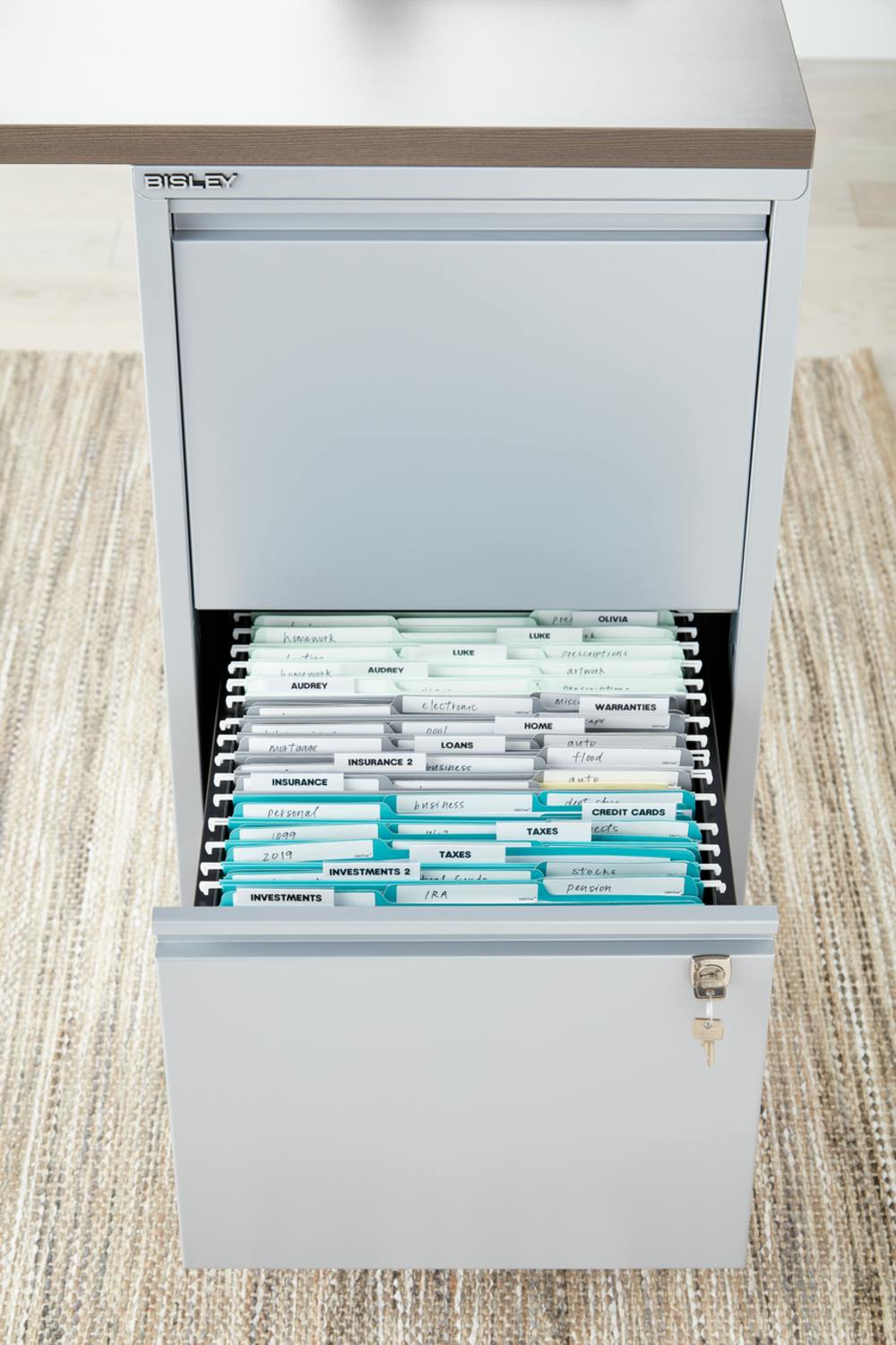 For a simple filing solution, try either our Letter-Size Portable File Box with Lid Organizer or Clear Stackable File Tote Boxes. These convenient filing boxes hold a lot and can be used for both everyday filing on top of your desk or long-term storage. The Clear Stackable File Tote Boxes accommodate both letter- or legal-sized hanging and interior files. To make the most of your space, be sure to use interior file folders for different family members, months of the year or bills.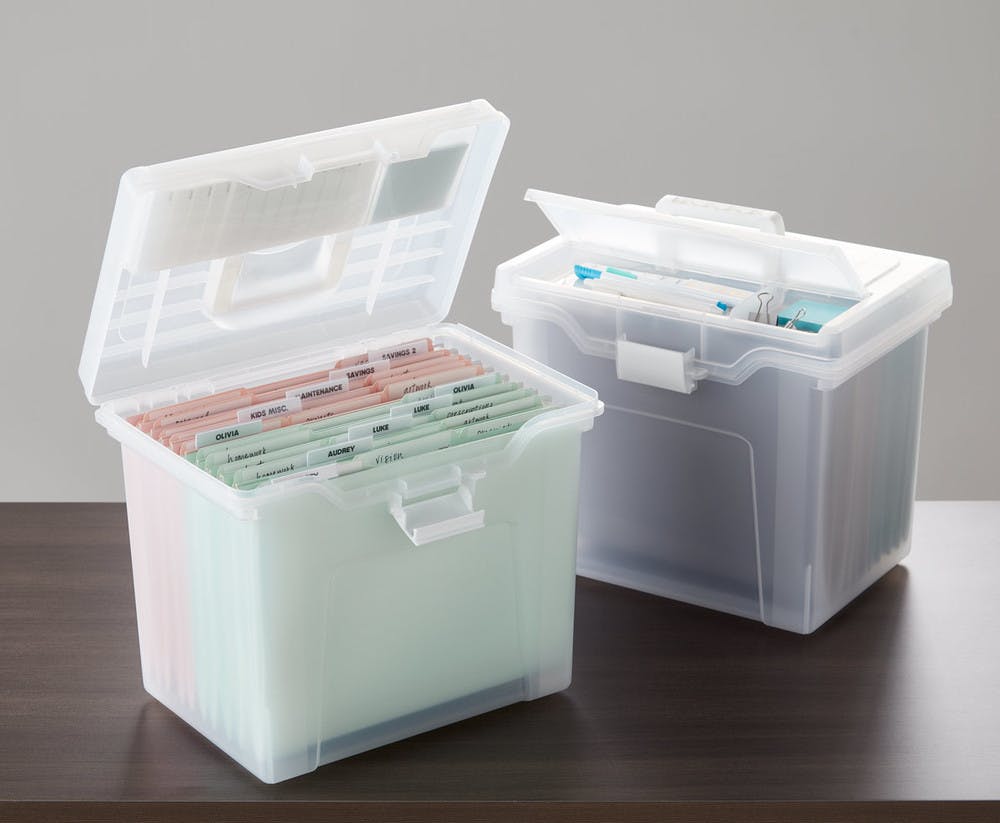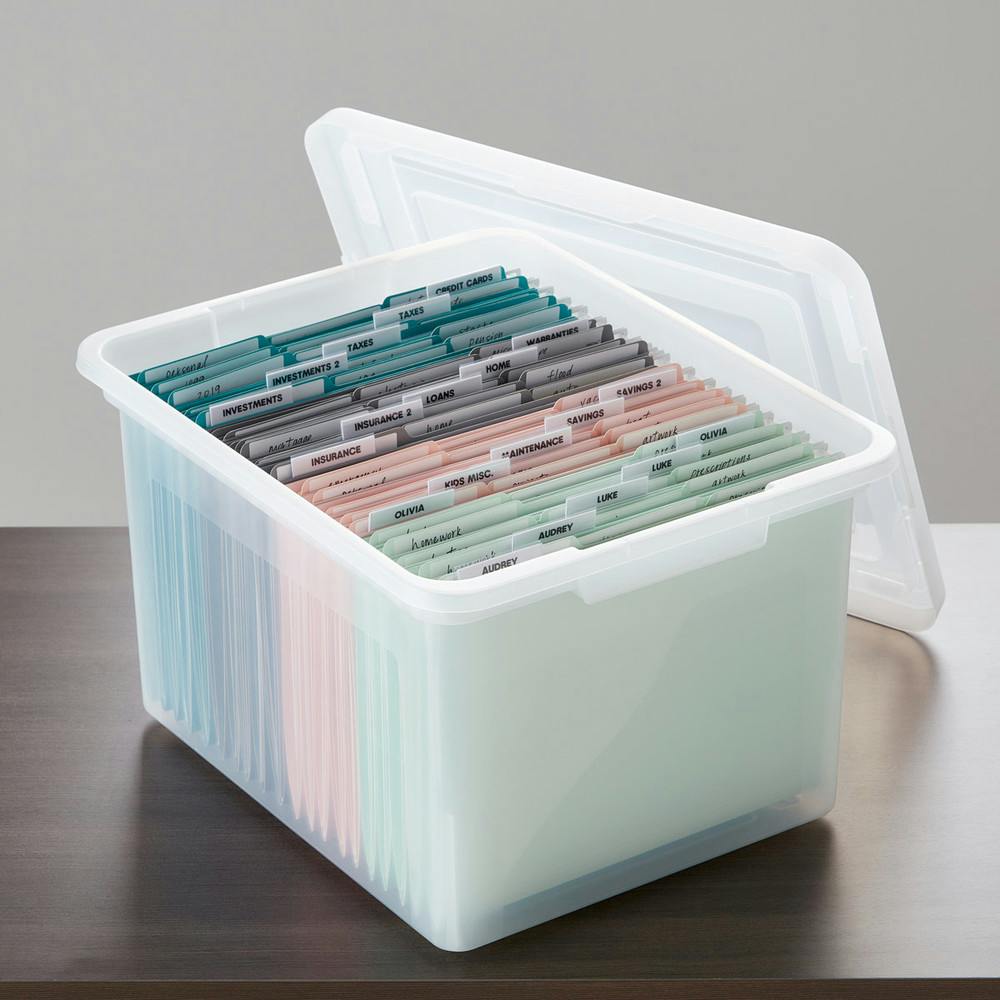 The Piler:
As a piler, you prefer to have everything at your fingertips - out where you can see it. And yes! There is a method to your madness. That being said, The Container Store can make it even easier for you to find exactly what you are looking for without having to shift and sort through stacks of papers.
Think vertical! Stacking Document Boxes can be stacked or used individually to create organized piles and save space on your desk. And thanks to the built-in label holder, adding labels to make it even easier categorize current paperwork is easy.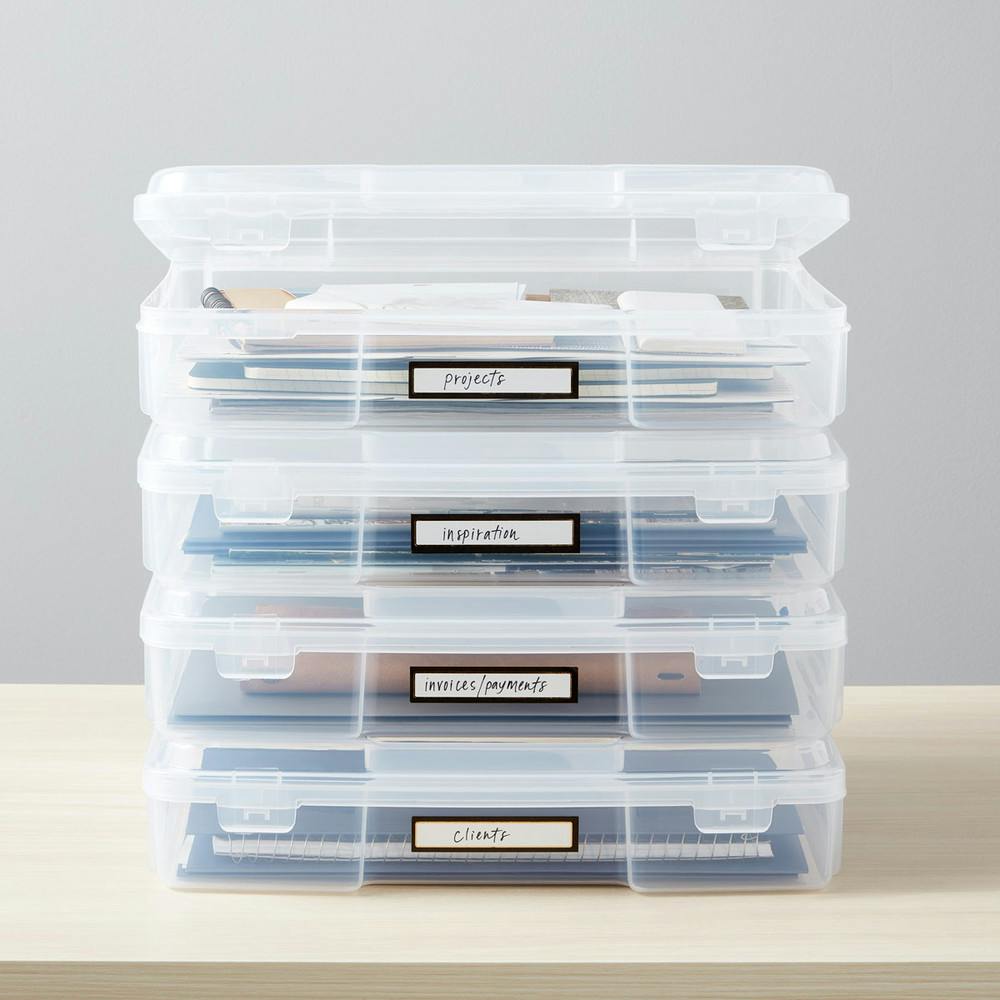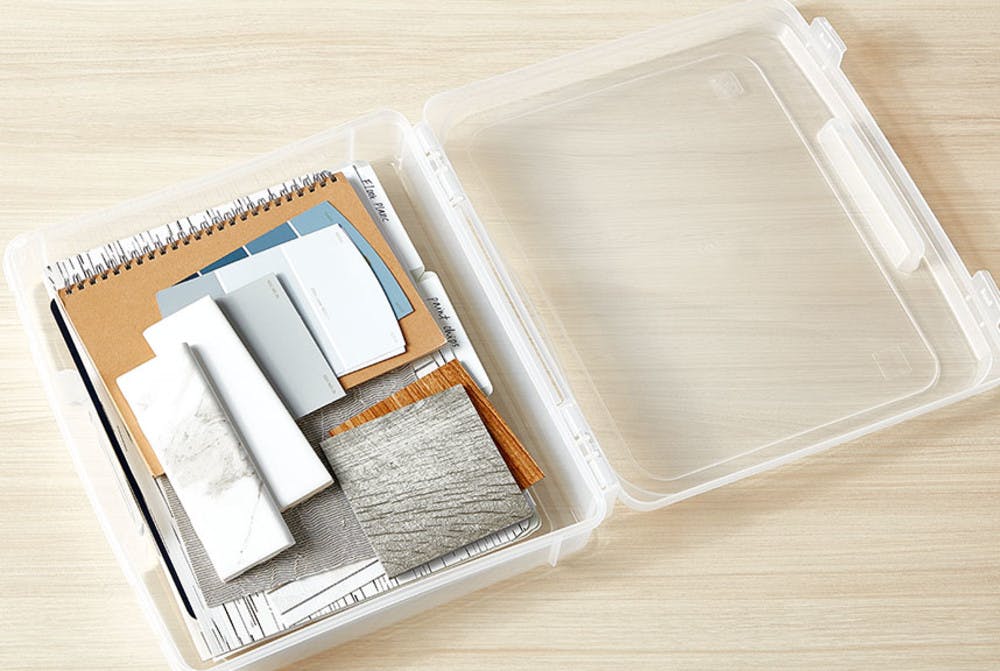 And never fear, even as a piler, you can make use of Bisley File Cabinets as well. Instead of going with one of the big file cabinets, choose our Bisley 5-Drawer Cabinet. Put it on top of your desk and label the drawers, then simply "pile" your sorted documents in each drawer. You can organize papers further by sorting them into Interior File Folders. Genius!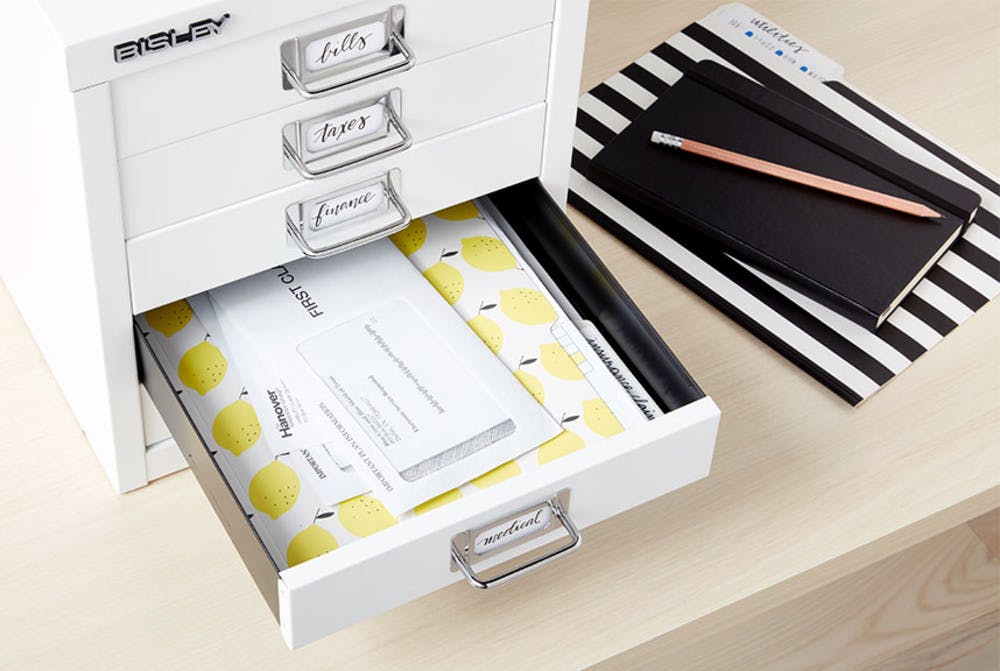 The Files:
Finally, no matter what system you ultimately choose, you can further organize your files (and space) by using colorful Hanging File Folders, Interior File Folders and Labels. Before you start creating labels, make a list of all the different categories you think you need. Then break it down by subcategory or family member. For example, create a Hanging File Folder for medical expenses and label Interior File Folders for each family member. And before you know it, both your "piles" and "files" will be completely organized.