Every once in a while, there comes a time when a classic needs to be refreshed and updated. For example, beloved sports cars are often updated and improved-upon with newer, faster models. Classic albums get remastered and reissued for younger generations, often with additional bonus tracks or studio outtakes. In other words, things must sometimes be revamped or upgraded to remain relevant, and the old-fashioned pegboard is no different.
Introduced early in the 20th Century, the perforated pegboard has long been a mainstay of offices, garages, workshops, entryways, retail stores, and a variety of other areas. They were initially made of high-density fiberboard and would often chip and crack over time, so naturally improvements needed to be made. Eventually hardwood and metal versions were invented, and the concept has continued to evolve ever since. And while we at The Container Store have even previously introduced our own Elfa-compatible version (the Utility Board), we felt the time had come for a slick new take on the old-school classic. So, without further ado, here's the Bello Peg Board System!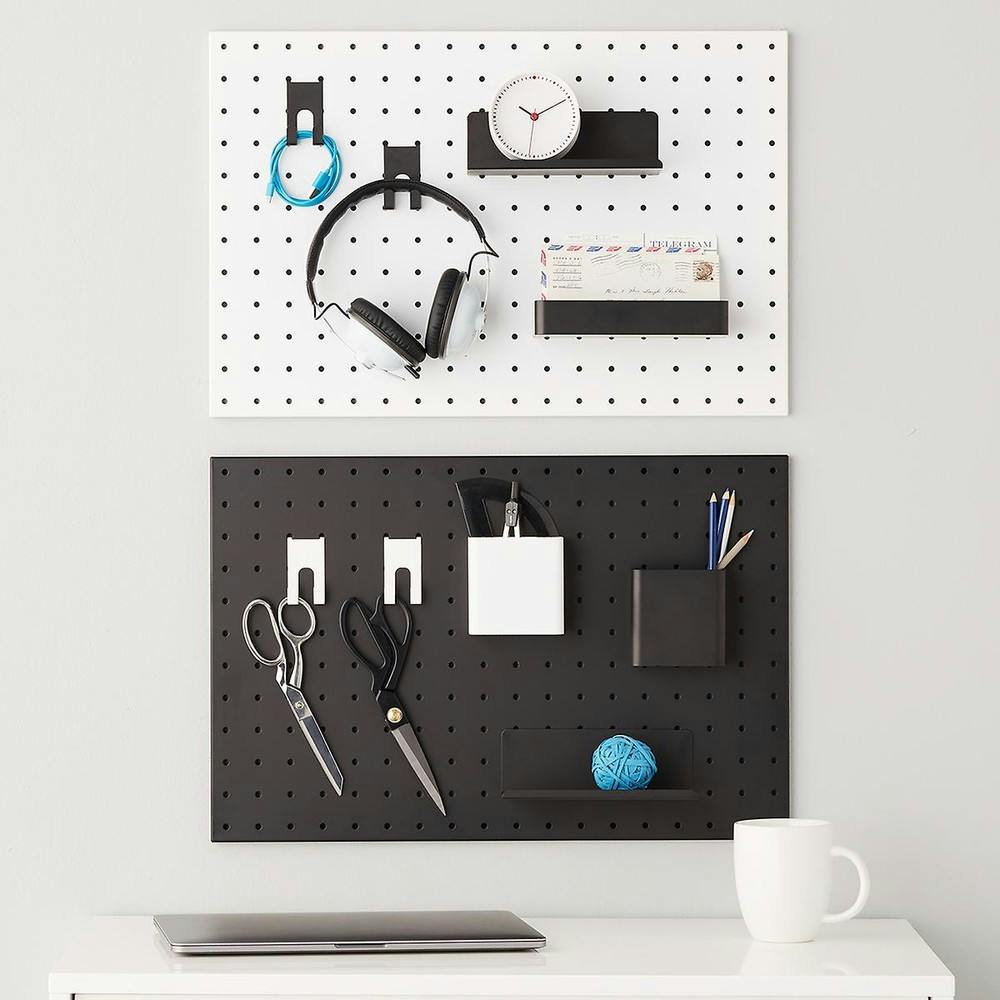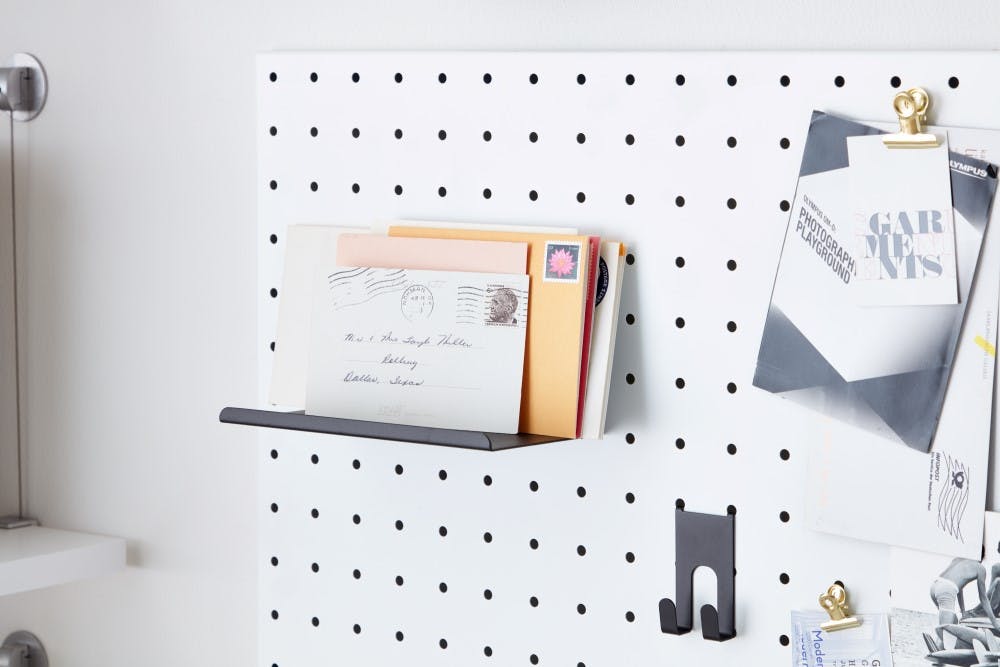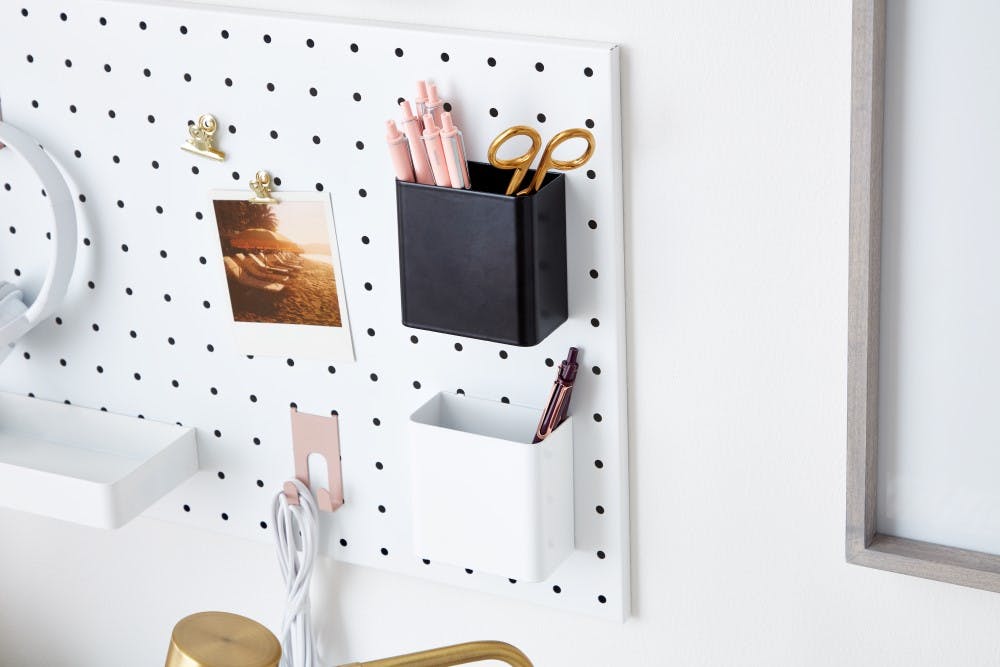 Durably constructed from powder-coated metal, the Bello Peg Board System components are modular and allow you to customize the board to your specific needs. The pegboards themselves (available in elegant black or white versions) can be mounted either horizontally or vertically. Other components, such as the pencil cups and hooks, are available in additional hues (blush, blue, and sage green) to both hang up whichever items you need and give your space a nice pop of color. Featuring rounded corners and streamlined design, they make for an attractive, modern addition to any office space.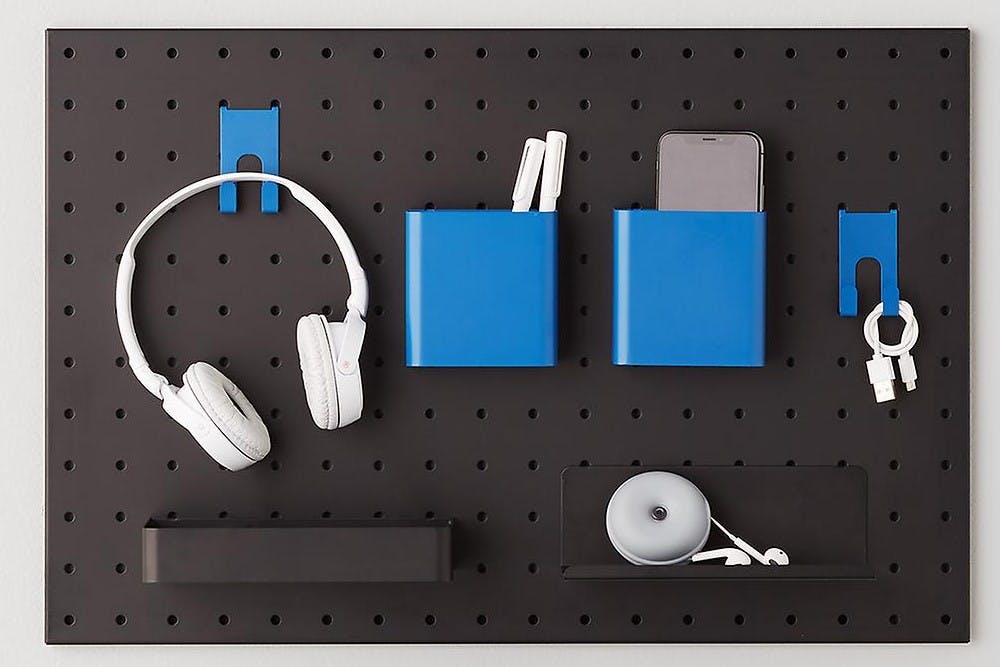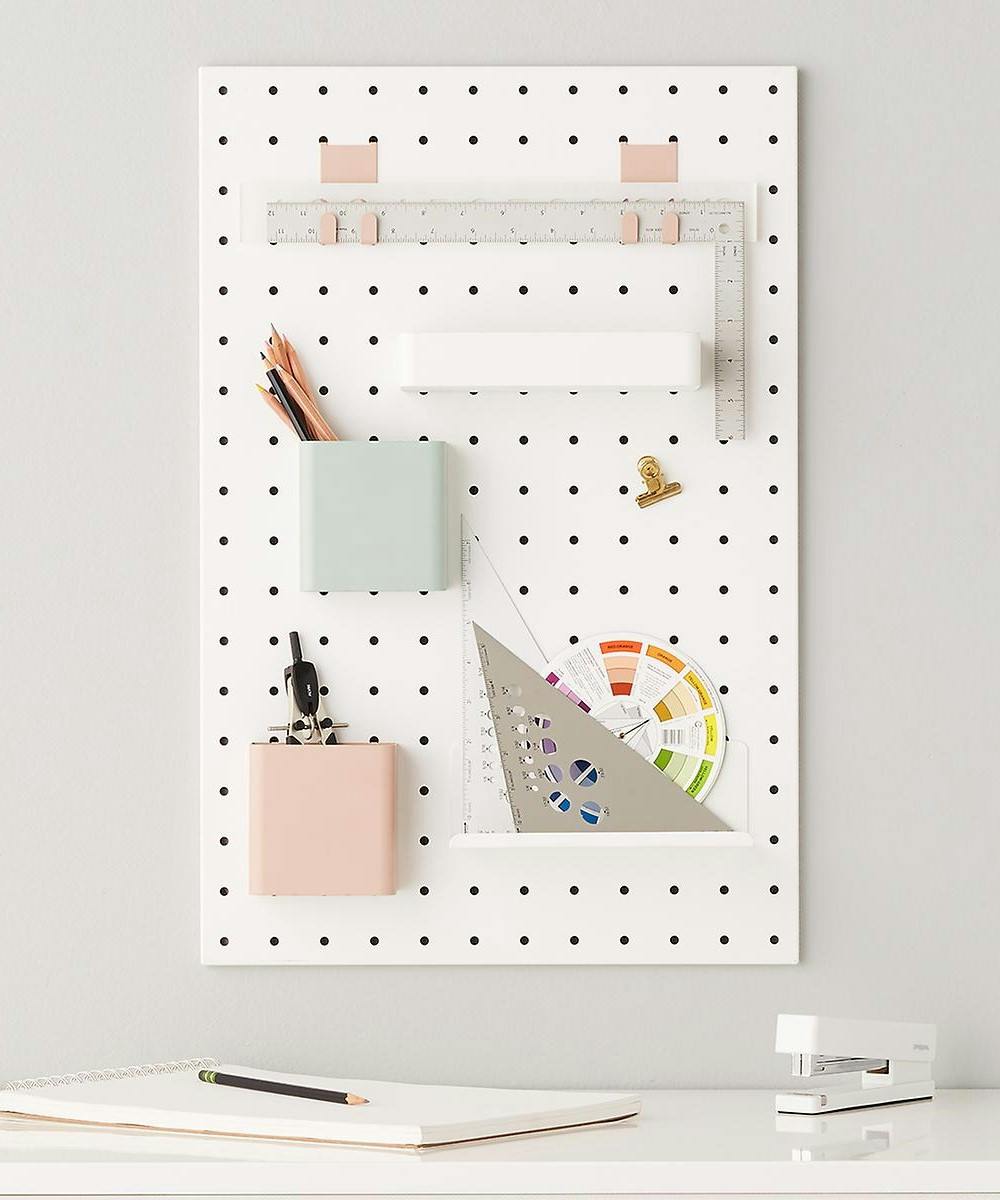 The Bello Peg Board System is the latest addition to our premium selection of wall storage and organization products, which also includes our Utility Boards, Perch, Wire Wall Grids, and a slew of magnetic message boards, cork boards, and wall pockets--and we're so excited to offer it to our customers! If you need help finding just the right storage solution for your space, feel free to visit us in the store, live chat with us on our website, or call us at 1-800-733-3532. Our Customer Solutions Department is available to take your call or chat Monday through Saturday, 8 am- 8 pm and on Sundays from 9 am - 7 pm CST.