At The Container Store, we believe that flexible functionality is one of the most important aspects of a good product. "We know our customers' organizing needs and wants can change over time, so we love those pieces that can be used virtually anywhere in a home," says our Associate Buyer Vanessa Leonard. With that idea in mind, we are proud to present the latest additions to our freestanding shelving assortment: our Multi-Purpose 3-Tier Shelves and Bamboo Shelves.
With its low-profile design and bin-like shelves, the Multi-Purpose 3-Tier Shelf is incredibly versatile. "It can go from a nursery to the play room, or help organize crafts, a home office, the bath, entertaining supplies, etc.--the possibilities are endless!" Vanessa says. "And, at such a great price point, our customers might just want one in every room after seeing how great they are!"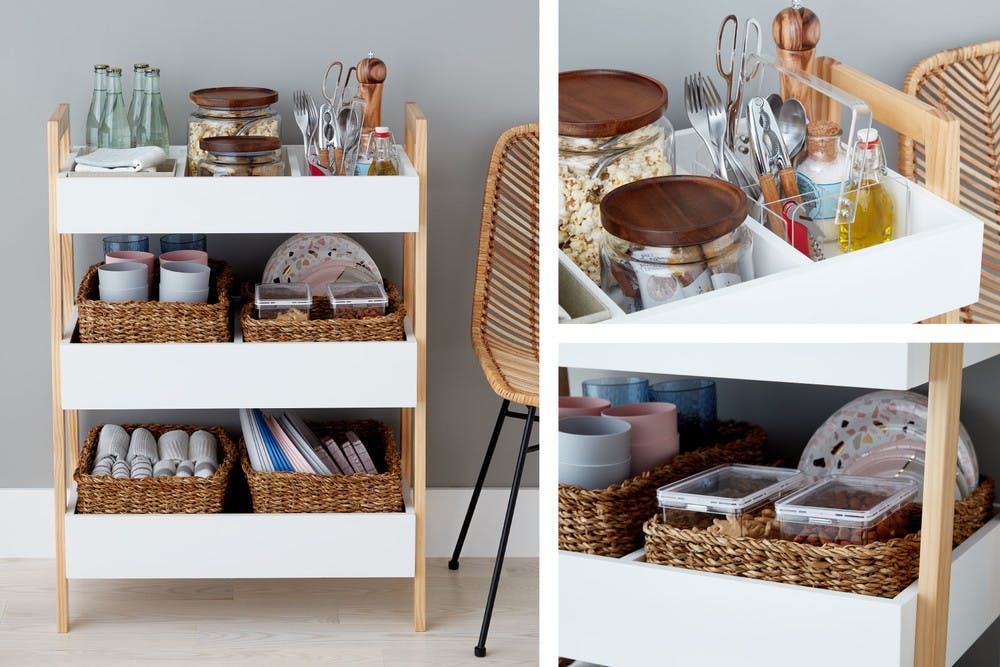 The top and middle shelves of the unit feature divided sections for small supplies or toys, while the bottom shelf is open to accommodate larger items. We also offer starter kit versions that include additional Drawer Organizers, Canisters and Bowls to create an even more specialized storage solution for the bathroom and nursery!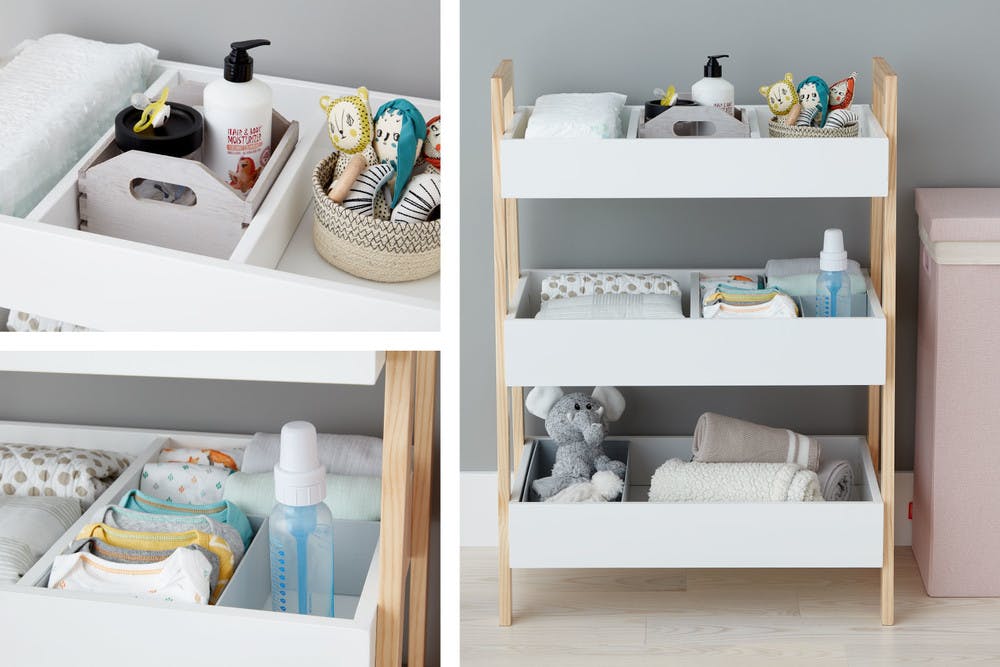 Available in 3-Tier Shelf, 3-Tier Tower, and 5-Tier Tower versions, our Bamboo Shelves are a stylish, environmentally-friendly storage option equally-suited for the living room, bathroom, kitchen, or office. And with each individual shelf supporting up to 44 pounds, they're also very sturdy! Plus, all three version have relatively narrow footprints (ranging from 12" to 14-1/8" wide), making them ideal for adding extra organization to tight spaces.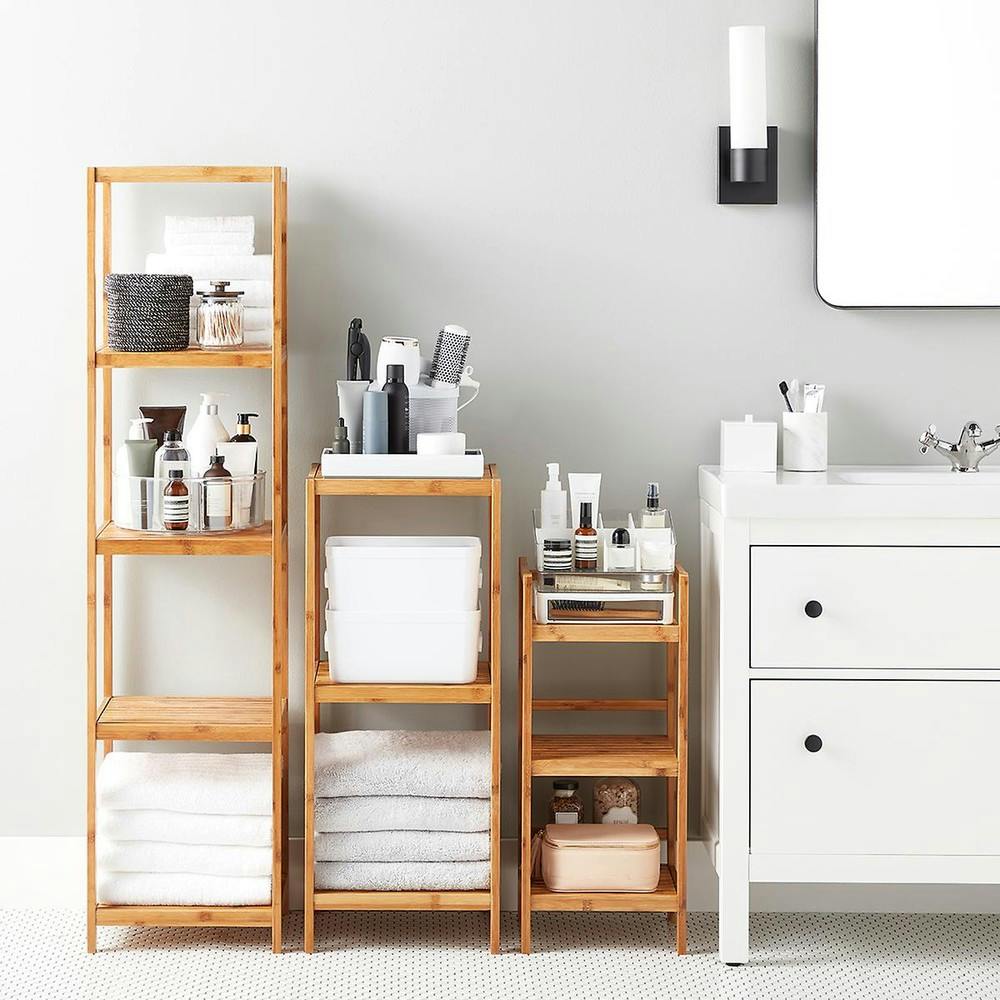 "Durable, thoughtful products mean they can have life in a home for years to come," says Vanessa. "We love clean design and colors that can fit in with almost any decor." With the Multi-Purpose 3-Tier Shelves and Bamboo Shelves, our customers now have yet another way to ensure their spaces are neat and well-organized no matter what changes may come!