After recently organizing her husband's closet, office, and garage, Jenna Shaughnessy (of Jenna Kate At Home) turned her attention to her bathrooms. "We have two full bathrooms in our house--one that I use (the master) and the larger bathroom that both my husband and boys share," she says. Both were in serious need of an organization makeover, so once again, she turned to The Container Store.
The first portion of the project would be her own bathroom. "My toiletries collection consists mostly of makeup, hair, and skin care products," Jenna elaborates. "While my vanity already has drawers with built-in organizers that help, they haven't really been enough to keep my stash under control."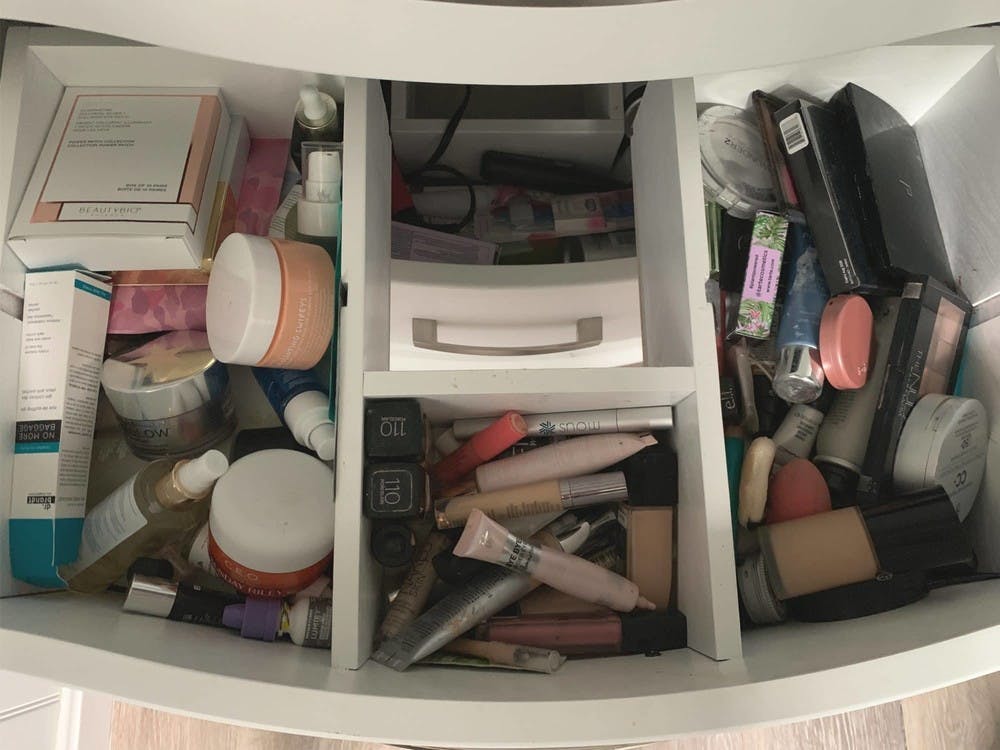 As a big fan of our new product collection from The Home Edit, Jenna chose the Organizer Bins to keep her cosmetics nice and tidy. "I just bought a bunch of different sizes and mixed and matched to fit my needs," she explains.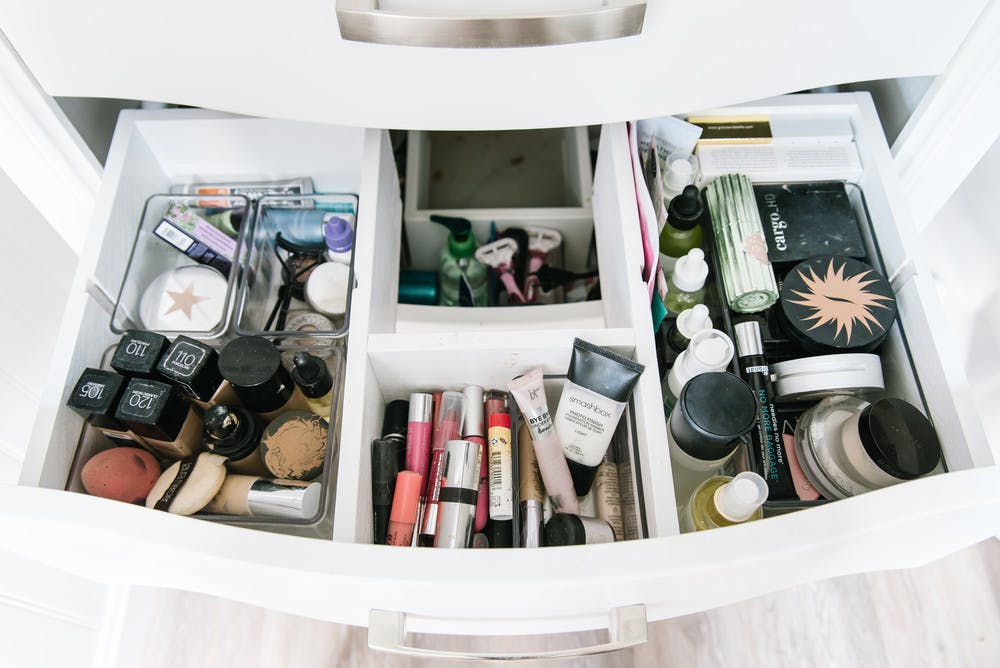 But bins by themselves are meaningless unless there's a rhyme or reason to how they're organized, so Jenna categorized everything carefully: "I divided all the products into groups--lips, foundation, powders, eyes, etc.--and each group got its own little section. And obviously this works for any bathroom toiletries, not just makeup."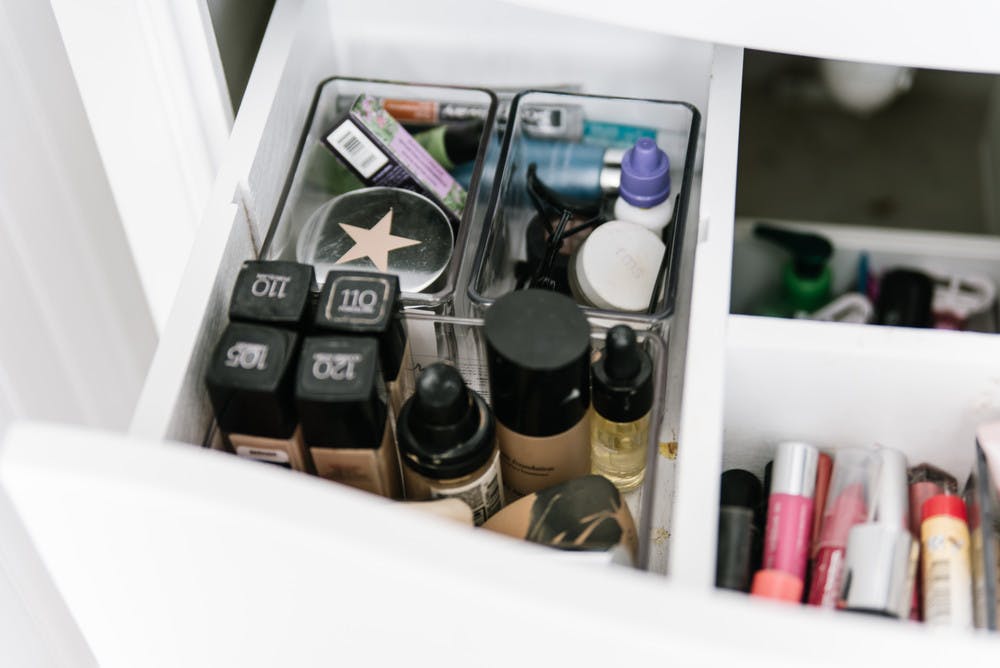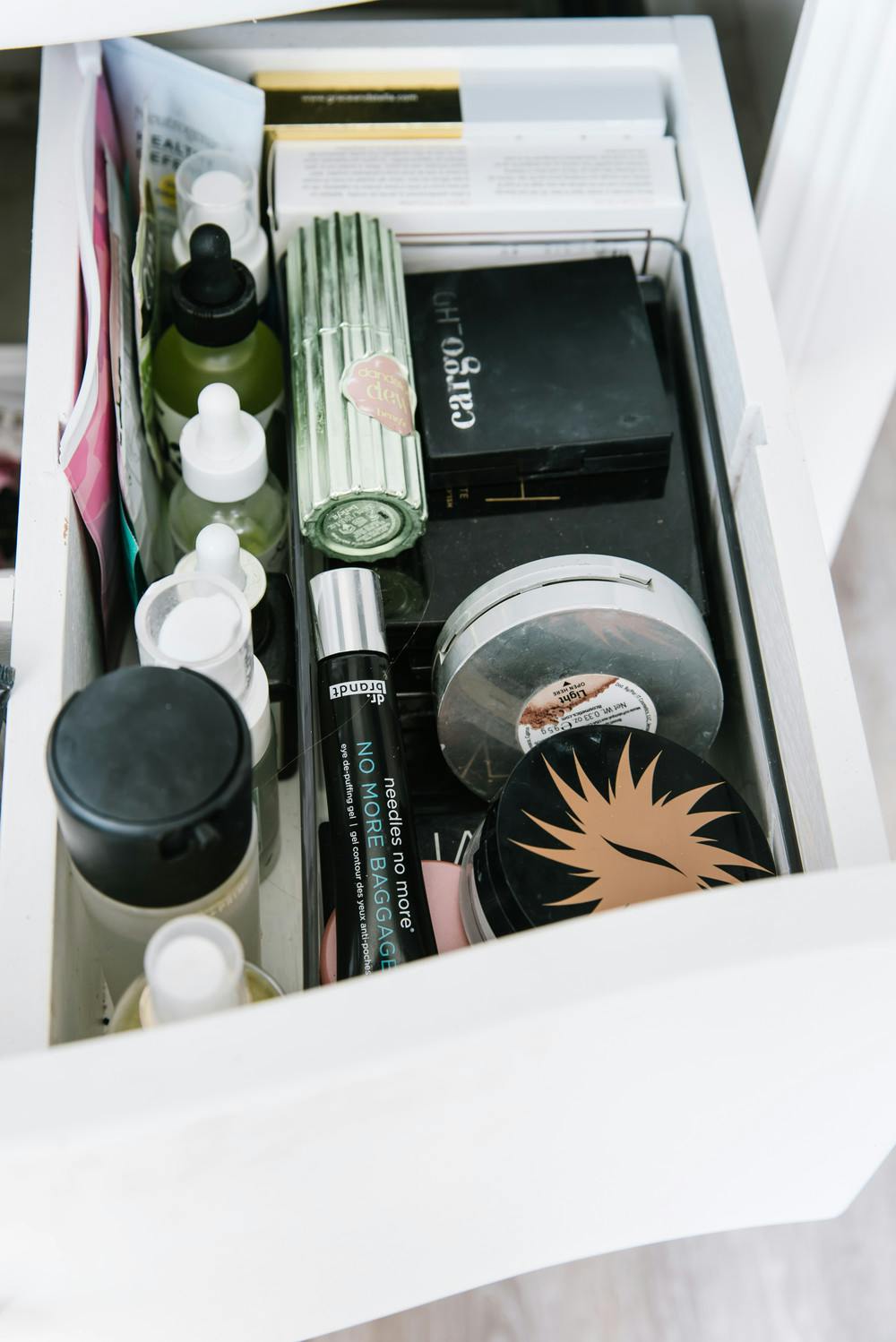 Jenna also loves our Bliss Acrylic Canisters and implemented them for countertop storage. All-in-all, her bathroom was done before she knew it! "It only took me about 15 minutes to sort through everything, throw out the duds, and reorganize what I was keeping," she adds. "Not a bad pay-off for a quarter of an hour's effort!"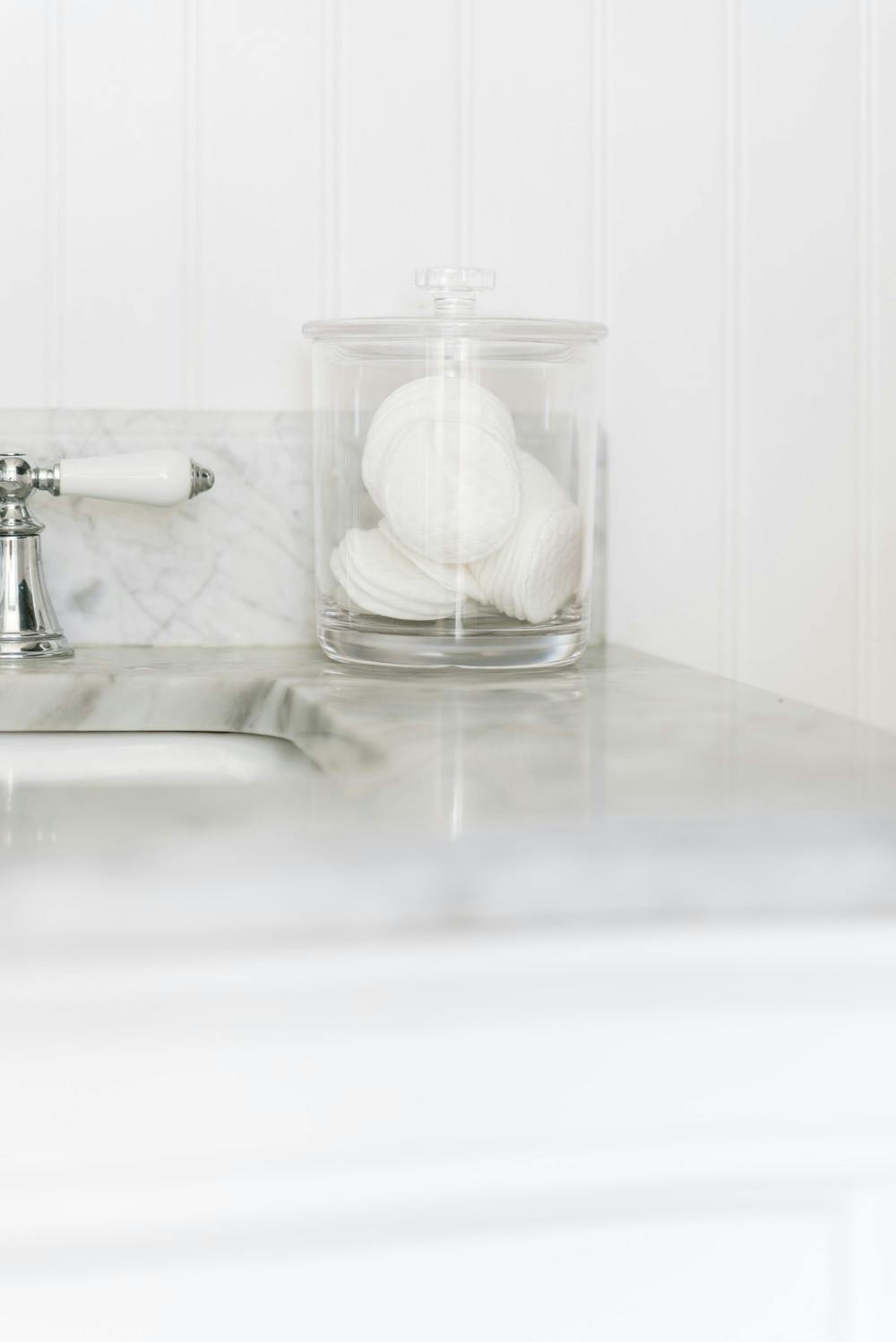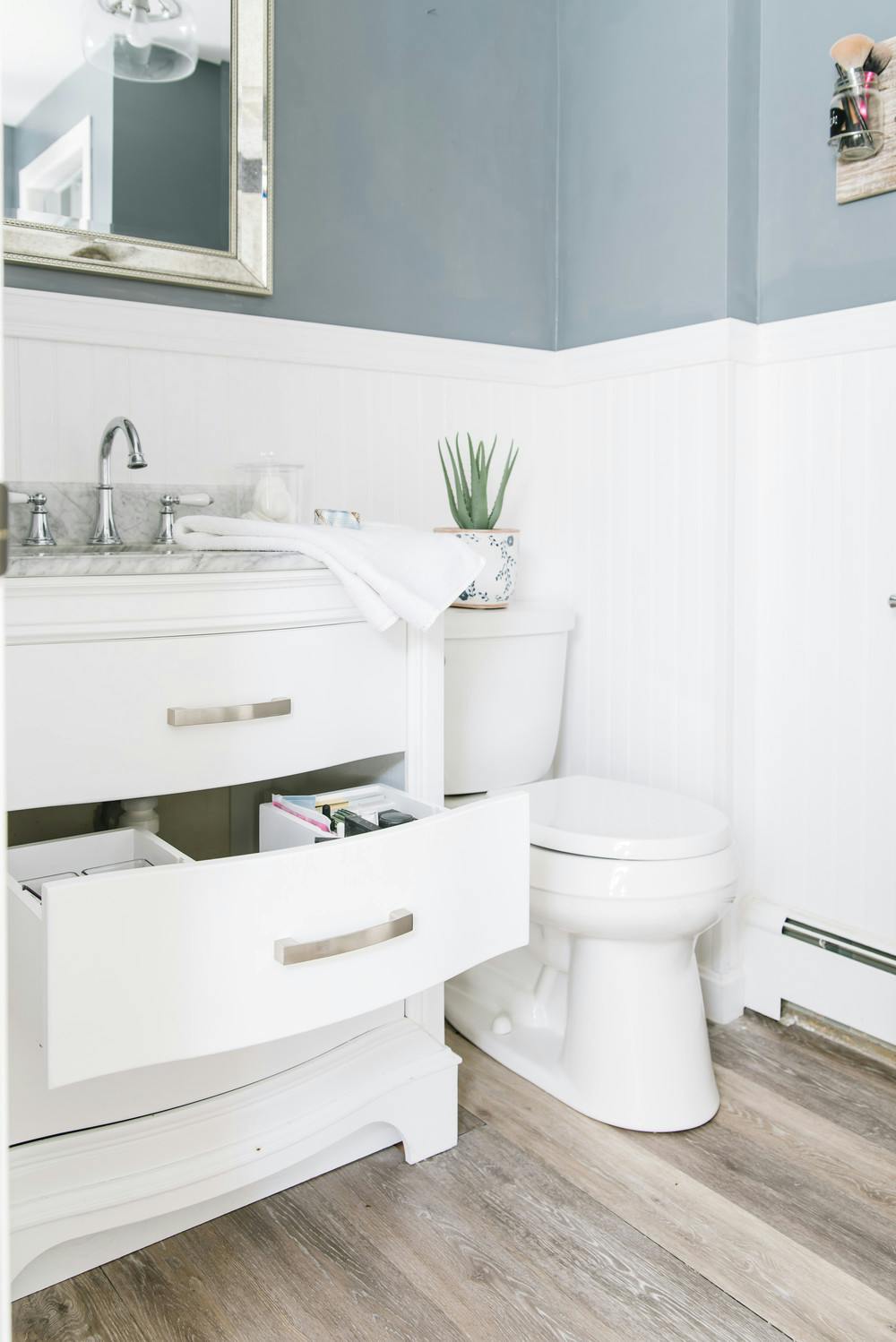 As for her second bathroom, there were no drawers, so she needed to find the proper under sink storage products instead. "The cabinet was just a big empty space in which all the bathroom products got dumped," Jenna professes. Only one small basket was used to store her husband's shaving products, first-aid supplies, extra soap, dental supplies, and bath products, and whatever did not fit inside the basket was strewn throughout the rest of the cabinet. It was, in Jenna's own words, "a big 'ol mess."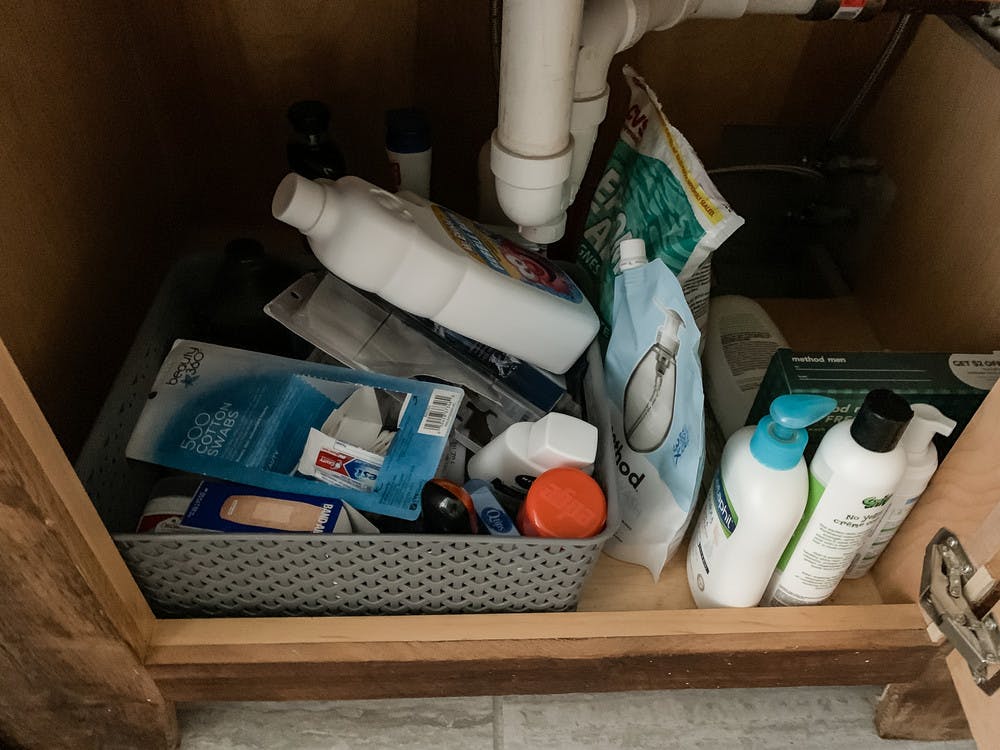 Jenna rolled up her sleeves and immediately went to work. "First, I emptied it out and got rid of anything that was empty or never used," she says. "To create some vertical storage space, I used my favorite Clear Stackable Drawers and filled them with the first-aid supplies, as well as the vast amount of travel sized toiletries I'd discovered."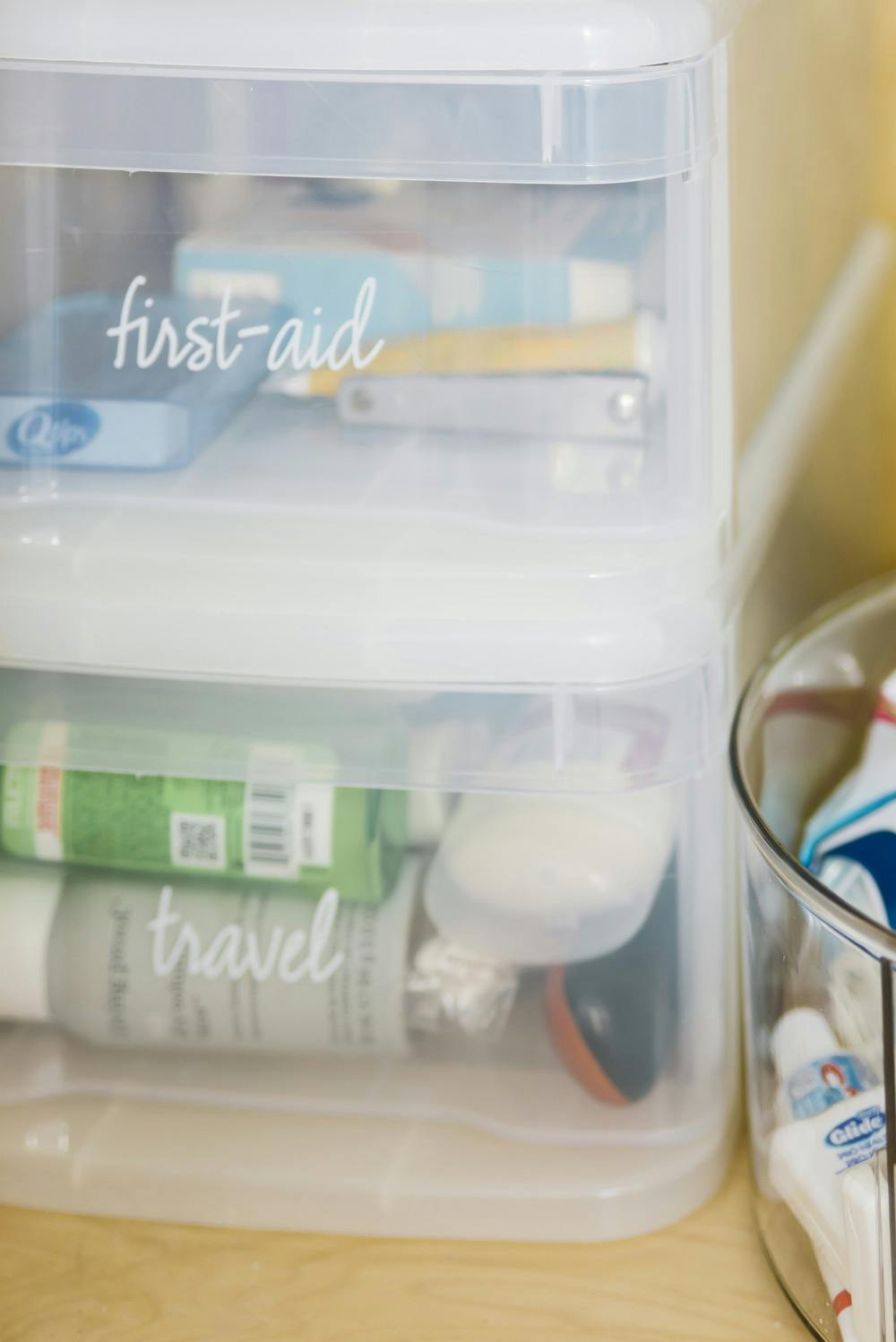 For products such as epsom salts and cotton balls, Jenna again opted for the Bliss Acrylic Canisters, and extra soap and shampoo were stored in one of The Home Edit's All-Purpose Bins. "And last but not least," she notes, "I used one The Home Edit's awesome Divided Turntable for my husband's items. It's just like a lazy susan--fill each section with whatever and then rotate it to reach it. We have this one set up with a shaving section, a dental section, a cleansers/hair gel section, and then one for wash cloths. I love it!"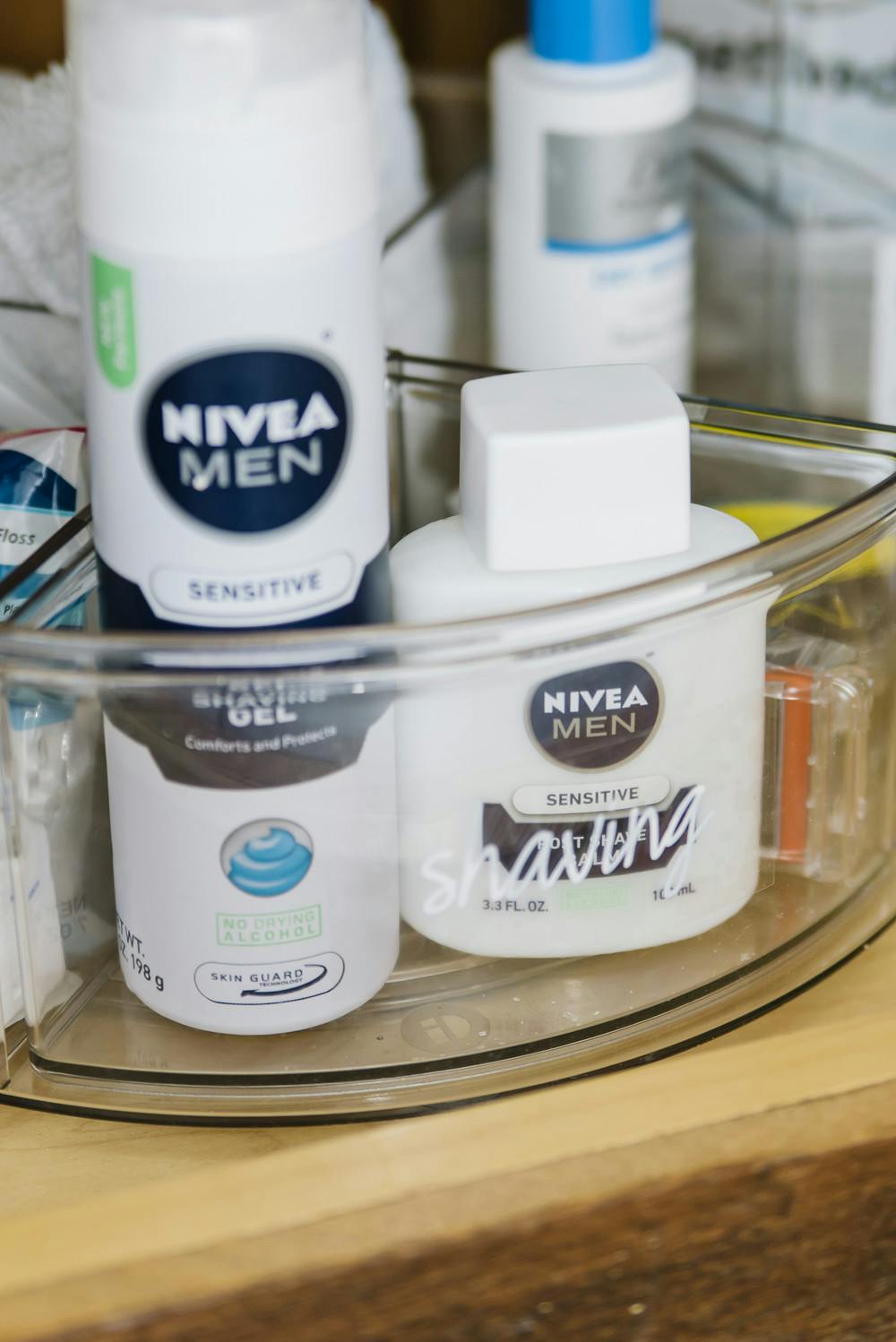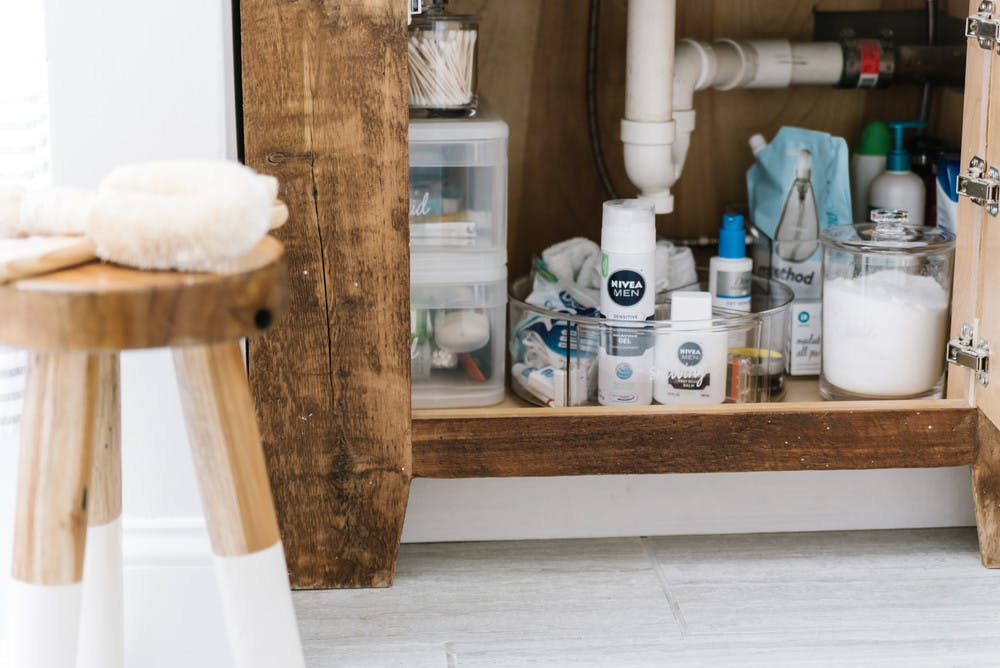 Once everything was in its proper location, the pièce de résistance (to use a fancy term) was the addition of The Home Edit's trademark Labels. "I picked the set that worked best for the bathroom and used to them so that my husband has no excuse for items to not be returned to the correct spot!" Jenna explains.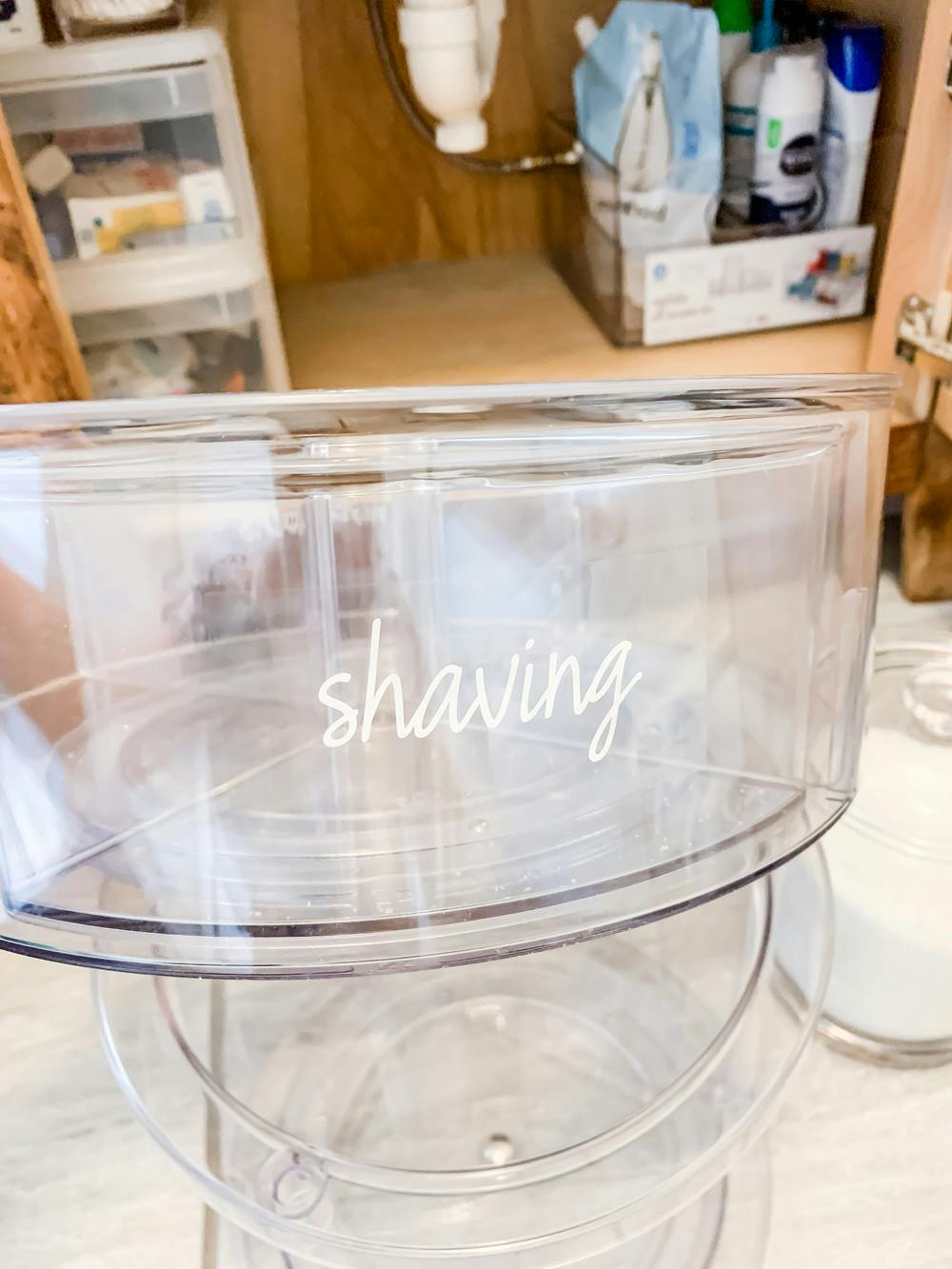 Overall, Jenna is very pleased with how both areas turned out, and hopes her bathroom makeovers can serve as an inspiration to others: "Whether you're dealing with a small bathroom or a big one, the toiletries and clutter can quickly get out of hand. These bathroom organizers will not only help you corral all the products in your cabinets, but also stop those drawers from becoming an abyss of products, too!"
(You can also check out Jenna's blog post here.)