As a busy blogger and mom, having an organized office is a essential for me to write, work and be inspired. Unfortunately, my office had become just a desk and a dumping ground for clutter. There was no storage, there was no space. The whole situation was stressing me out and instead of tackling it, I had continued to close the door on the mess, and shift my work to the kitchen table.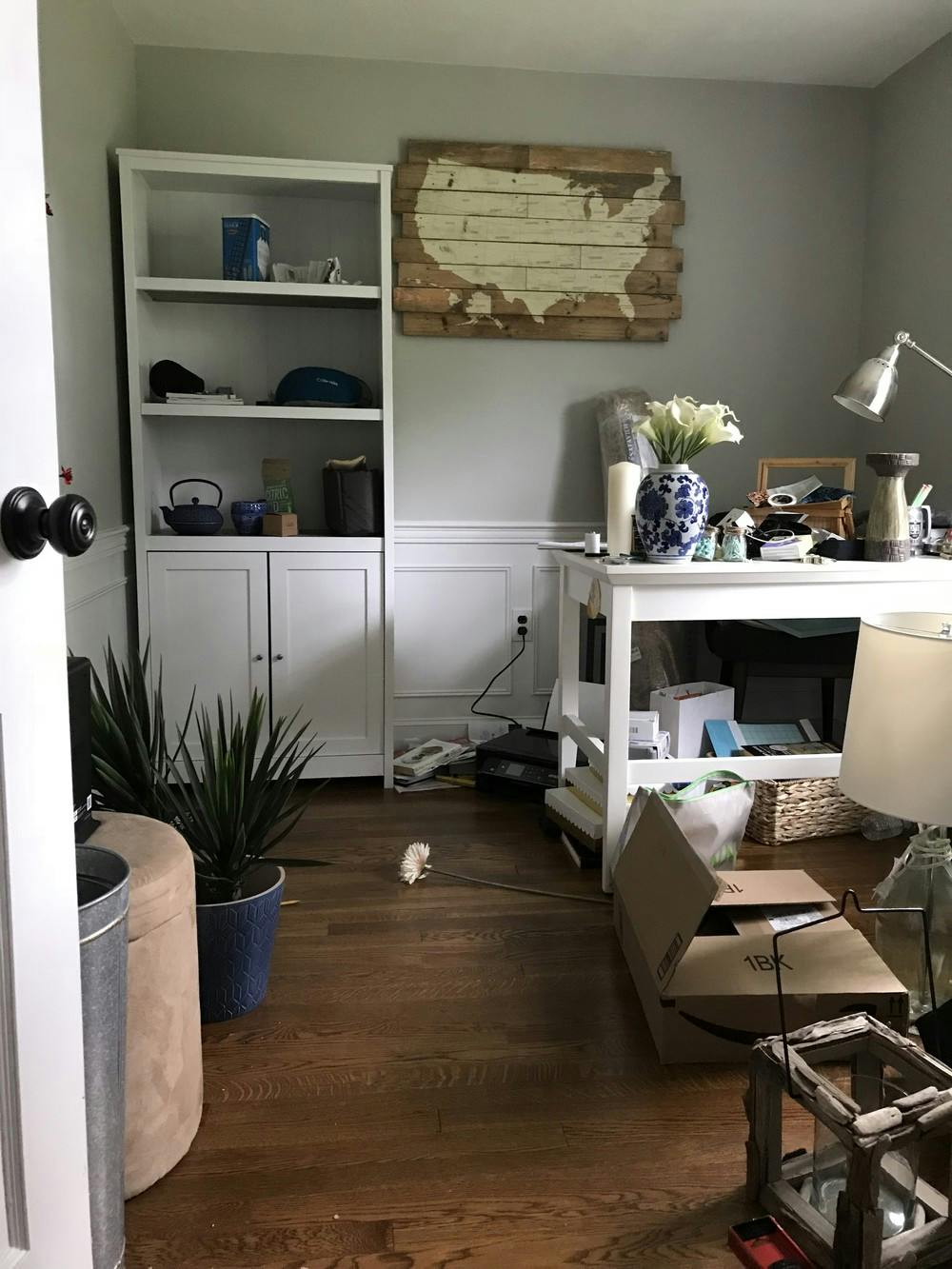 Of course, working in the kitchen is not ideal, especially when the kids want to play with Play-Doh, or paint, or, I don't know, eat?!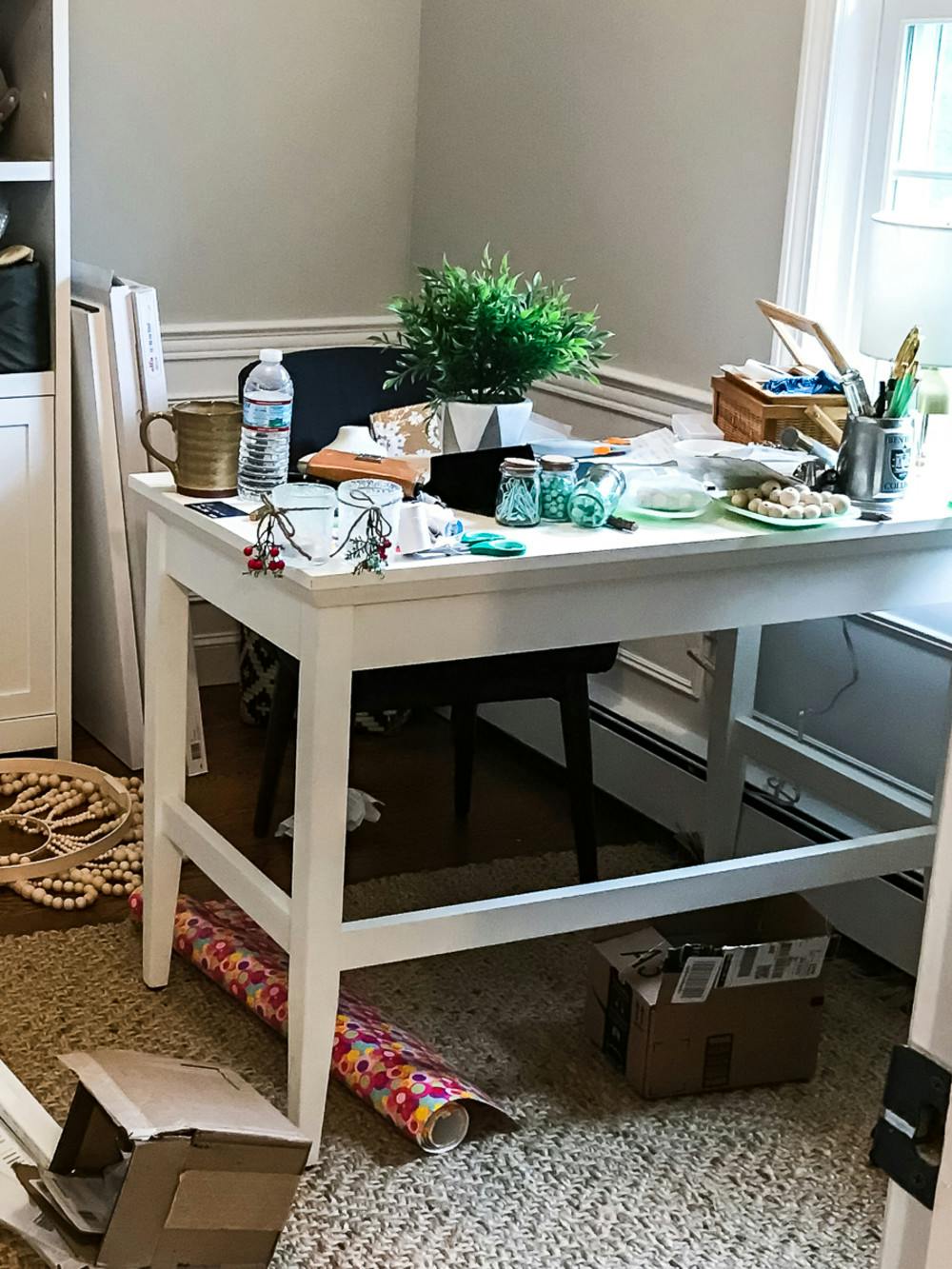 I had reached the point of no return, and I absolutely had to make a change. That's where The Container Store came in. After talking with them about my office issues, it was time to finally overhaul and create a functionally beautiful space in which to work.
Check out the transformation and all that went into it, below!