Fashion Week took the Big Apple by storm this week. But after those clothes walk off of the runway, they need the perfect walk-in closet. Our friends at Zillow Digs just announced their Home Trend Forecast, a report based on a survey of leading interior designers and an analysis of the most popular photos on Zillow Digs.
What was their take on the fall season's closet trends? Take a look below. We broke down the results with some thoughts on how we might interpret these trends in your perfectly organized closet. And if you're feeling lucky, Zillow Digs and The Container Store are teaming up to give one winner a $5,000 dream closet makeover, as well as a consultation with a closet organizer. Enter now for your chance to win!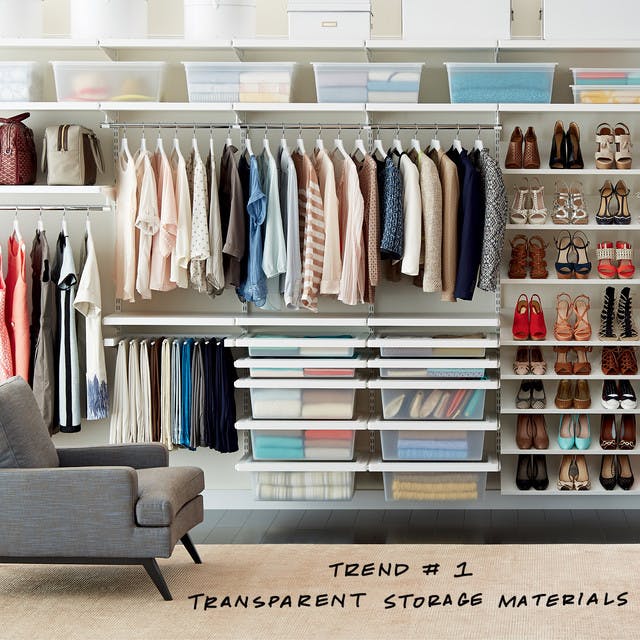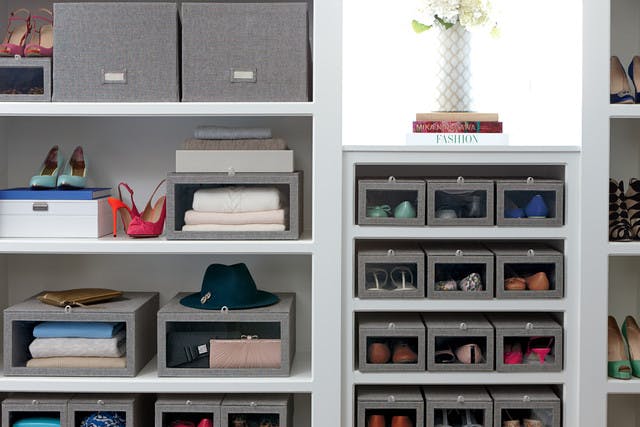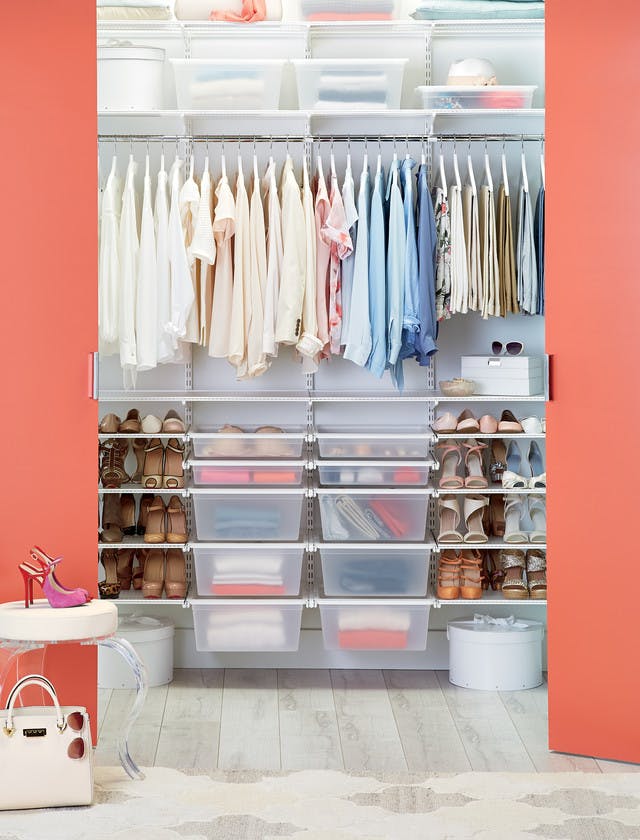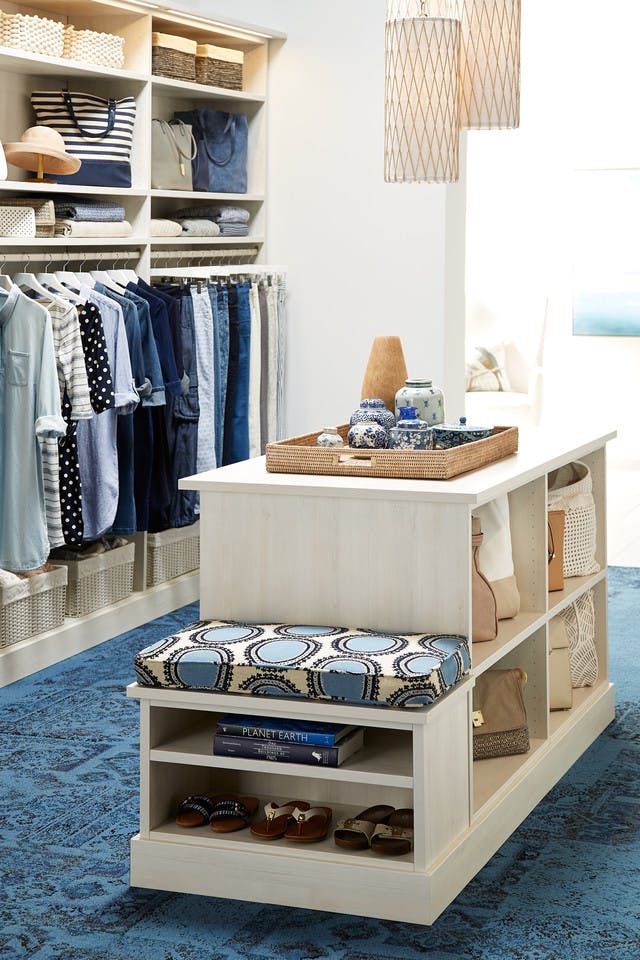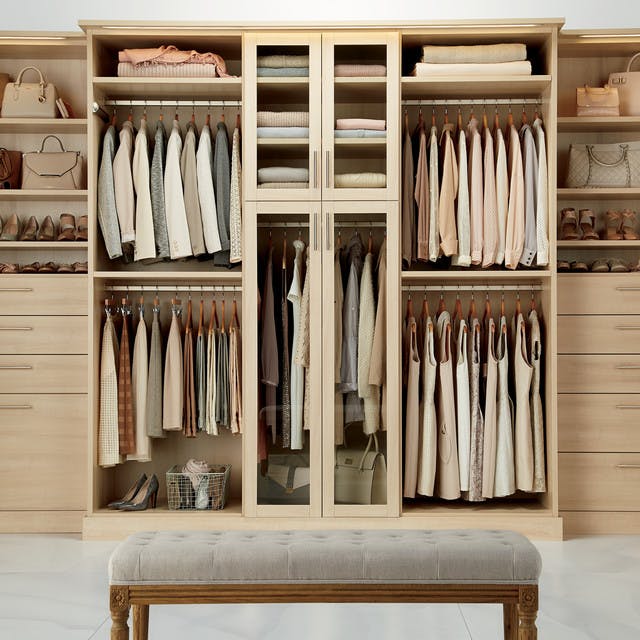 In full transparency (tee hee), we've always been a fan of visibility, flexibility and accessibility! If you can see it, you'll wear it more often, and of course it's also a time saver. Open shelving and bins, translucent drawers and glass front doors can all accomplish this goal.
"Closets, especially bedroom closets, are becoming more like clothing exhibitions to display purchases more as collections, making transparent materials key," says Nina Magon, Zillow Digs designer and principal of Contour Interior Design.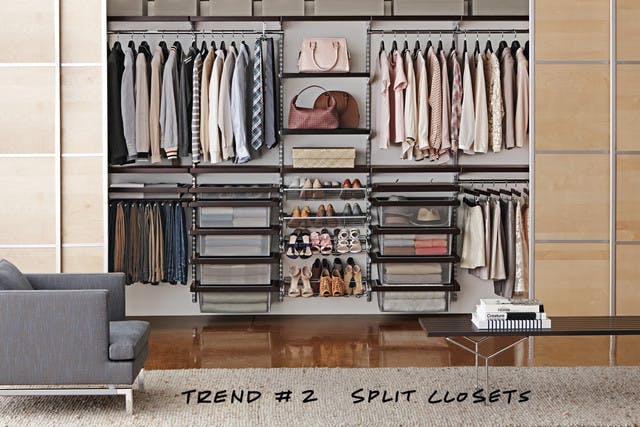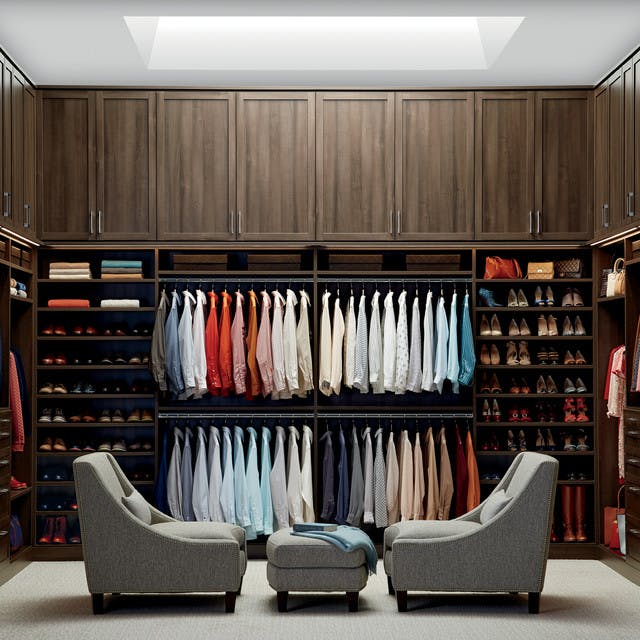 Relationships are all about compromise right?
"Split closets with contrasting finishes and color palettes will become all the rage, especially in bedrooms," says the Trend Report.
When we talk about shared closets, it's really about starting with great design and customization. He might be 6'4" tall, and she might be 5' tall. One person may be all about shoes and the other may have an obsession with handbags.
For the closet to run efficiently for both folks, closet rods placed at different heights, paired with a variety of options for shelving and bins are key. Basic setups are out.
"Homeowners will want to go beyond the 'closet in a box' arrangement, and add their own custom touches or creative flair to organization spaces," according to the report. We wholeheartedly agree!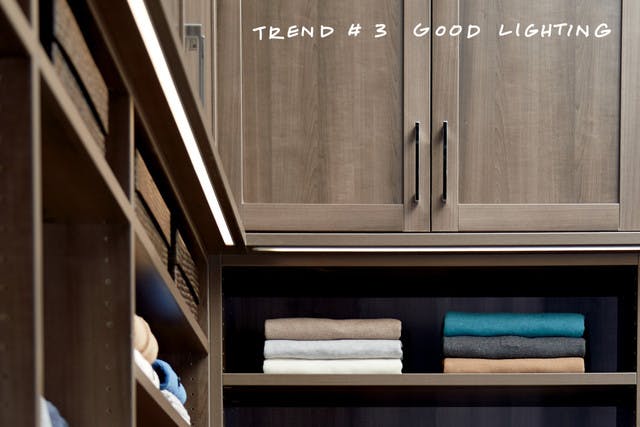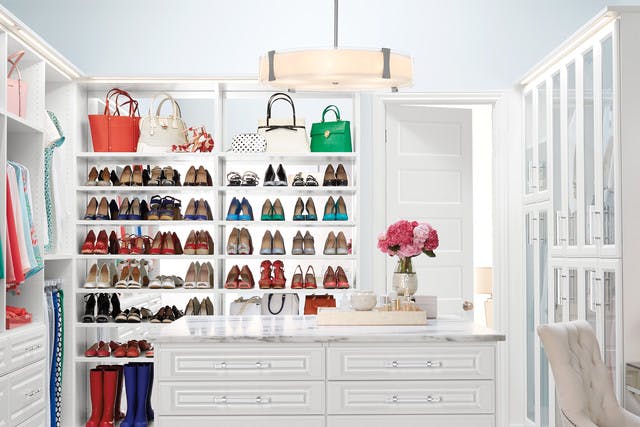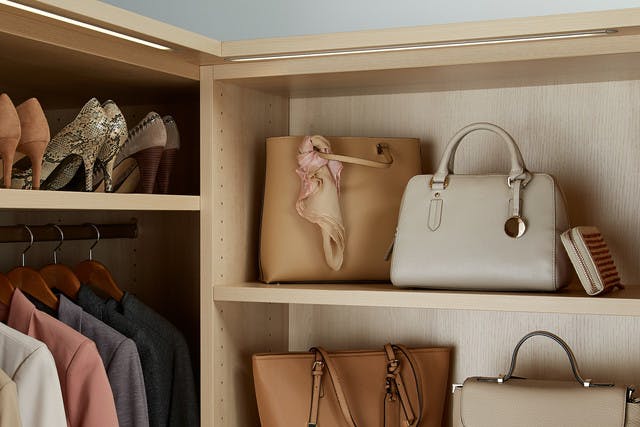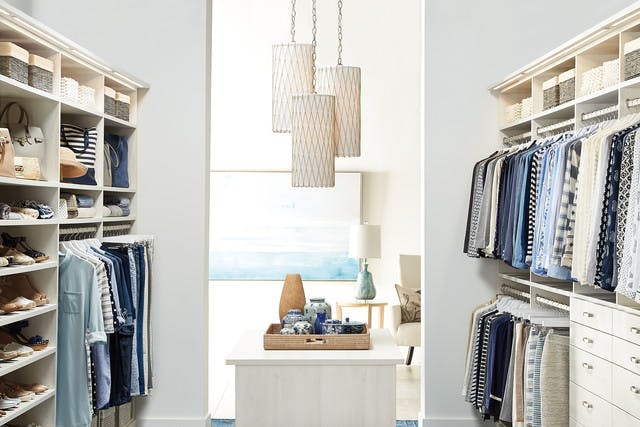 Dark closets where you can't see anything are definitely 'out' according to the Zillow Digs report. Whether it's adding a chandelier and extra can lighting or soft lighting integrated into your space (like in our Laren Closets above), the right lighting in the closet is crucial. It not only sets a soothing tone in the environment, but it also spotlights your wardrobe, again, ensuring the items you are storing are visible and easily accessible.
Want to shine some light on the perfect custom closet solution?
Check out our best-selling Elfa closet solutions and our new, fabulous Laren Closets line of custom, luxury closets.
And don't forget to enter to win a $5,000 closet makeover from The Container Store, as well as a consultation with a closet organizer.