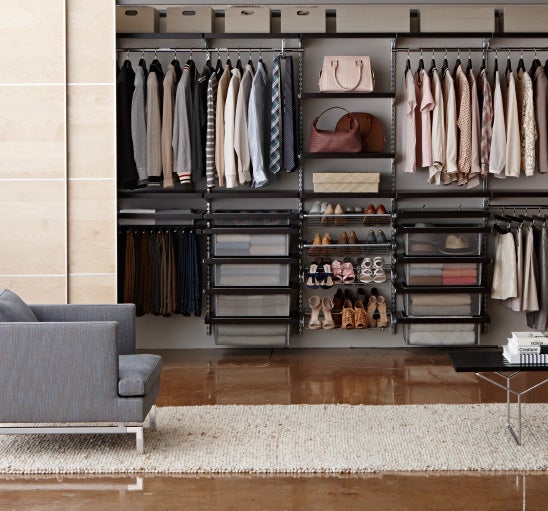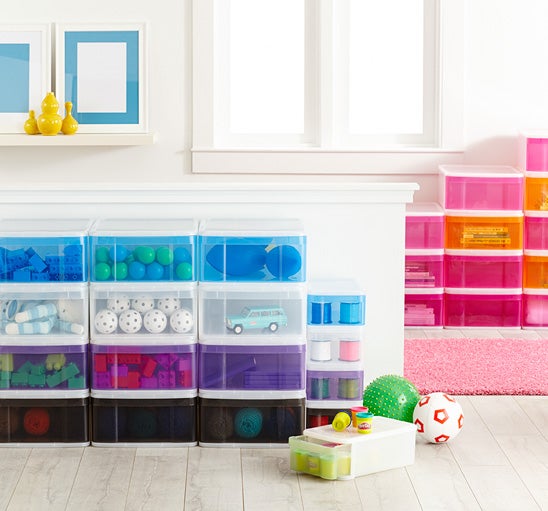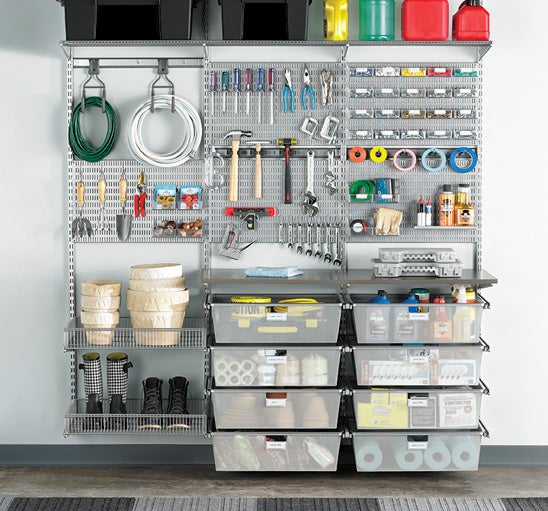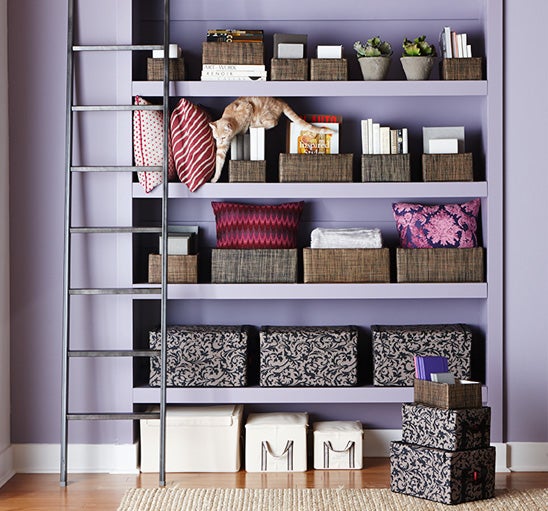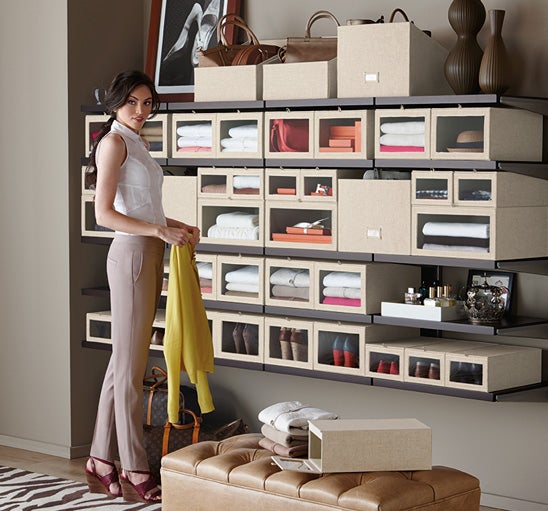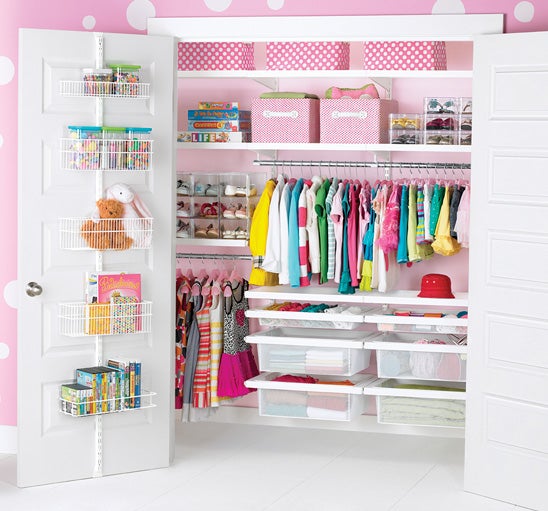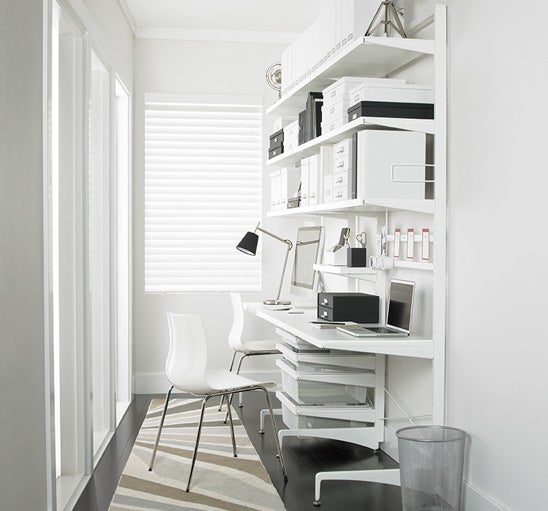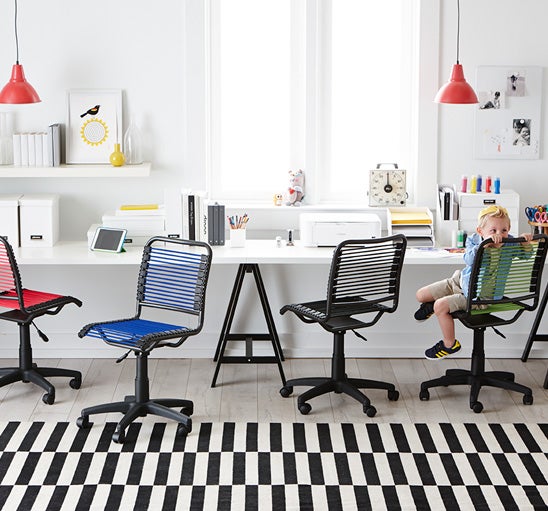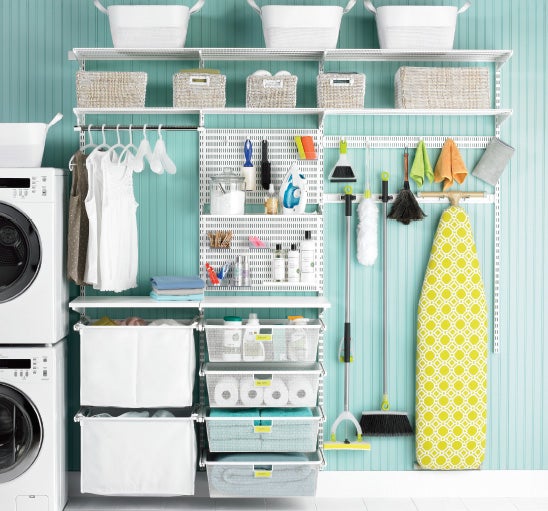 Bringing
everything
you love about
us directly to
your home.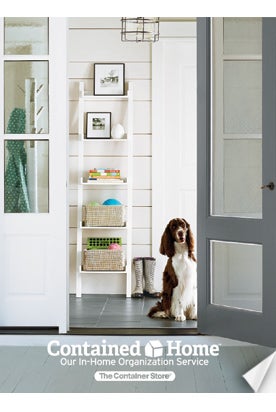 Contained Home Organizers Can:
Develop a home organization plan for closets, home offices, craft spaces, garages and other storage areas
Organize all areas of your home and maintain your organized spaces through regular visits
Prepare a baby's nursery
Transition spaces from toddlers to teenagers
Repurpose a space after a student has left for college
Help empty nesters with downsizing
Assist with home staging
Unpack and organize your new home
So How Does It Work?
Get Started: For just $50, you'll receive a Contained Home Consultation that includes a personalized organization plan.
During your Contained Home Consultation, your Contained Home Organizer will gather information about your spaces and discuss your organizing ideas and goals. And when you spend $500 or more in products for your solutions, you'll receive a $75 credit towards your purchase. Best of all, your professional organizer can sort, stage, style and organize your spaces for just $50 per hour!*
A few days following your consultation, your Contained Home Organizer will present your personalized organization solution.
Once you agree on an organization plan and your solutions are purchased, we will schedule delivery and installation.
Your Contained Home Organizer can then sort and stage your belongings from your spaces.
A skilled Contained Home Installer will ensure your solutions are installed beautifully and even paint your spaces a fun, fresh color if desired.
Lastly, your Contained Home Organizer will style and organize your belongings into your beautiful new solutions.
See if Contained Home is available in your area. Close List
*$75 per hour in noted markets
California
* Century City
* El Segundo
* Farmers Market
* Pasadena
Colorado
Cherry Creek
FlatIron Crossing
Park Meadows
New York
* 58th & Lexington
* Sixth Avenue
Texas
Arlington Highlands
Austin
Dallas Galleria
Dallas Northwest Hwy
Fairview
Fort Worth (I-30 & Hulen)
Houston Galleria
North Houston
Plano Stonebriar
San Antonio
Southlake
The Woodlands
Virginia
* Arlington
* Reston
* Tysons Corner