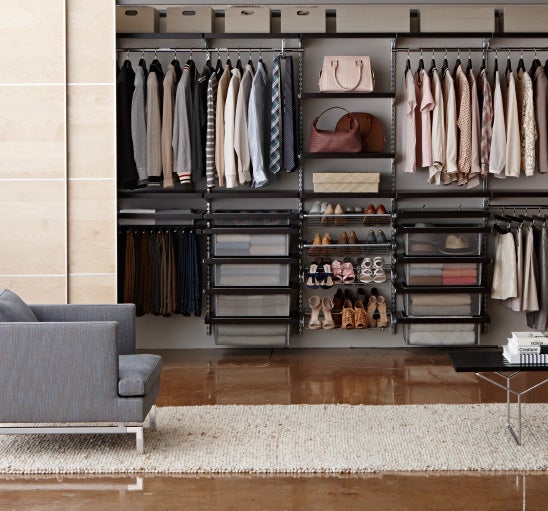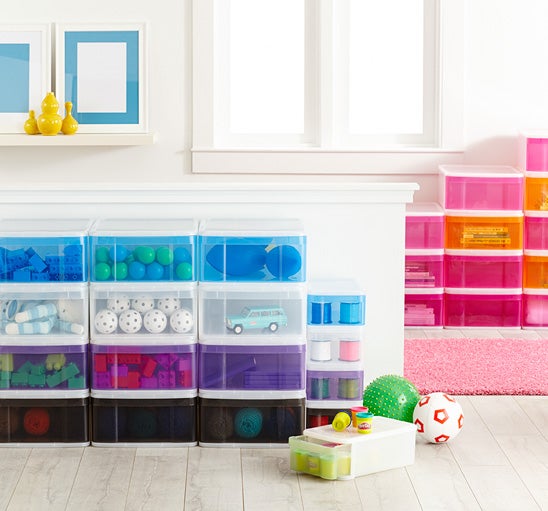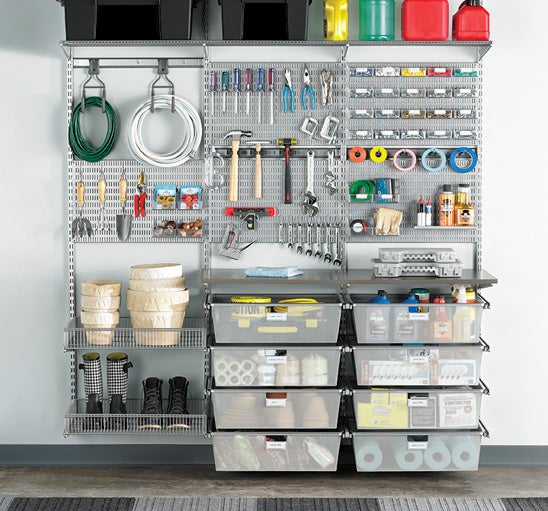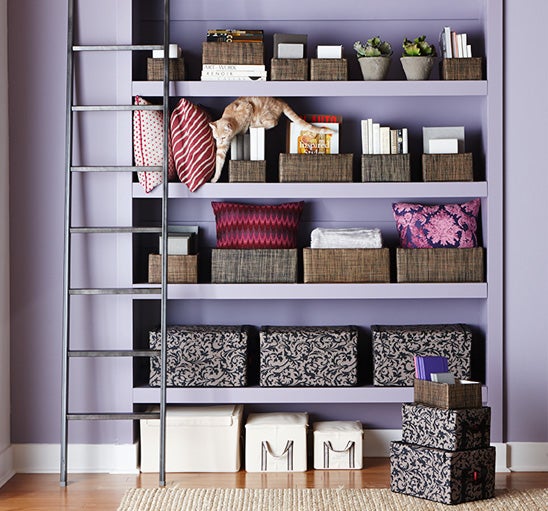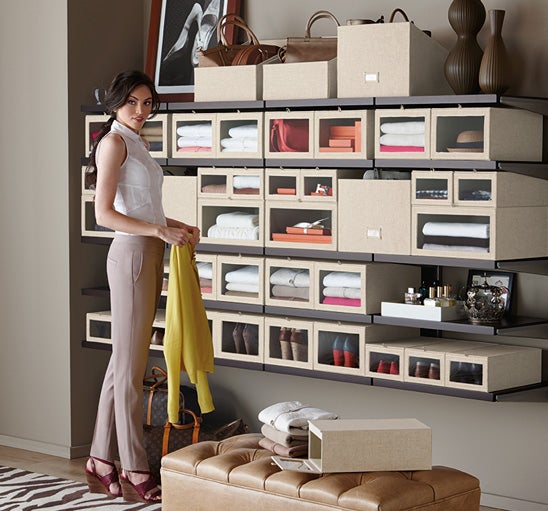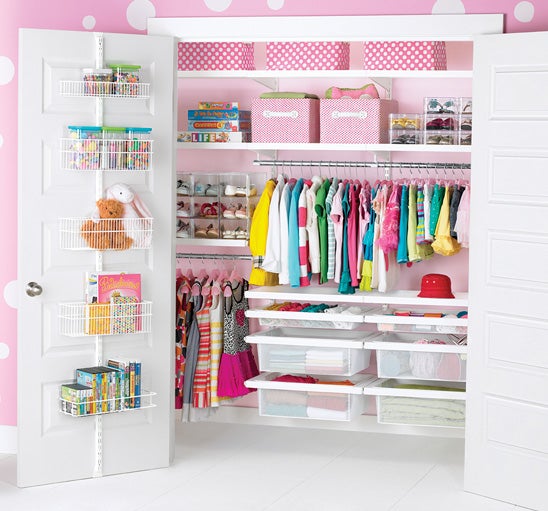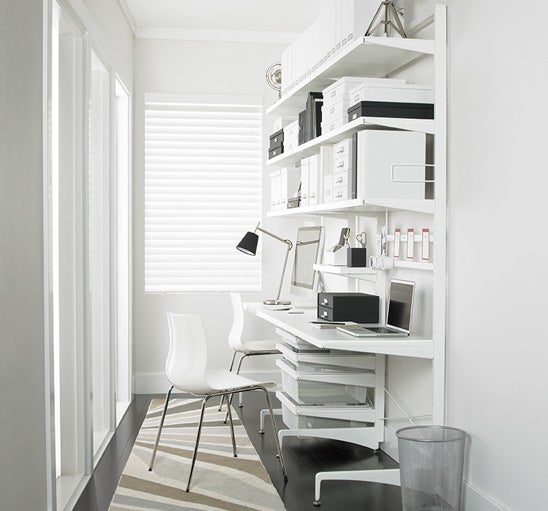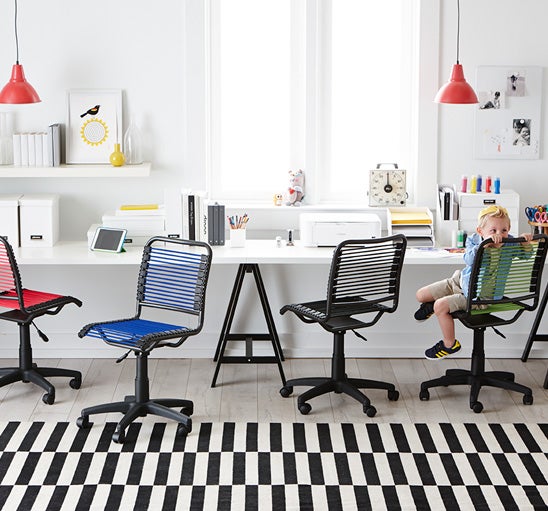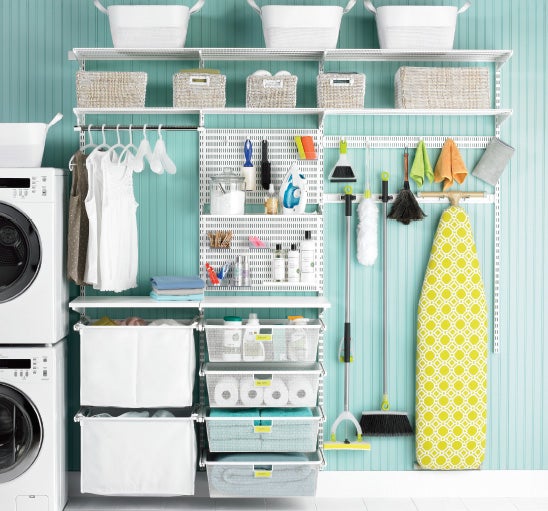 Bringing everything you love about us directly to your home.
Contained Home Organizers Can:
Develop an organization plan for closets, home offices, pantries, kids' rooms, craft spaces, garages and other storage areas in your home.
Organize all areas of your home & maintain your organized spaces through regular visits
Unpack and organize your new home
Repurpose a space after a student has left for college
Downsize for empty nesters
Transition spaces from toddlers to teenagers
Stage your home for sale
Prepare a baby's nursery
So How Does It Work?
Get Started! One of our Contained Home Organizers will come to your home for a consultation that includes all of the following:
Survey of your goals and style preferences
Assessment of your space functionality and utilization
Creation of a customized space design and organization plan
Follow-up assessment (after installation/completion of plan)
And when you purchase $500 or more in products for your solutions, the $75 consultation fee is credited back to you!
Then, a few days following your consultation, your Contained Home Organizer will review your personalized organization solution with you.
Once you agree on a plan of action and your solutions are purchased, we will schedule delivery and installation.
And best of all, for just $75 an hour, your Contained Home Organizer can beautifully organize all the spaces in your home and if you like, they can maintain them through regular visits. From transitioning spaces as your children grow to complete organization makeovers, to staging your home for sale, or unpacking and organizing your new home - we'll do it all! Let us help you save time and space, and ultimately improve the quality of your life!
See if Contained Home is available in your area. Close List
Arizona
Glendale
Scottsdale
Tucson
Arkansas
Little Rock

available October 24
California
Century City
Corte Madera
Costa Mesa
El Segundo
Farmers Market
Palo Alto
Pasadena
San Diego
San Francisco
San Jose
Walnut Creek
Colorado
Cherry Creek
FlatIron Crossing
Park Meadows
District of Columbia
Florida
Boca Raton

available July 25

Hallandale Beach

available July 25

Miami

available July 25

Orlando

available July 25

Tampa

available July 25
Georgia
Atlanta Buckhead

available October 24

Atlanta Perimeter

available October 24
Illinois
Chicago
Chicago South Loop
Northbrook
Oak Brook
Schaumburg
Indiana
Indianapolis

available August 22
Kansas
Maryland
Massachusetts
Chestnut Hill
Natick
North Shore
Minnesota
Edina

available November 21
Missouri
St. Louis

available August 22
Nevada
New Jersey
Cherry Hill

available September 19

Paramus
New York
58th & Lexington
Sixth Avenue, Manhattan
Westbury
White Plains
North Carolina
Charlotte

available October 24

Raleigh

available October 24
Ohio
Cincinnati

available August 22

Columbus Easton Town Center

available July 18
Oregon
Portland

available December 12
Pennsylvania
King of Prussia

available September 19
Rhode Island
Tennessee
Nashville

available October 24
Texas
Arlington Highlands
Austin
Dallas Galleria
Dallas Northwest Hwy
Fairview
Fort Worth
Houston Galleria
North Houston
Plano Stonebriar
San Antonio
Southlake
The Woodlands
Utah
Virginia
Arlington
Reston
Tysons Corner
Washington
Bellevue

available December 12

Tukwila

available December 12