Preserve the Freshness of Your Wedding Cake
Share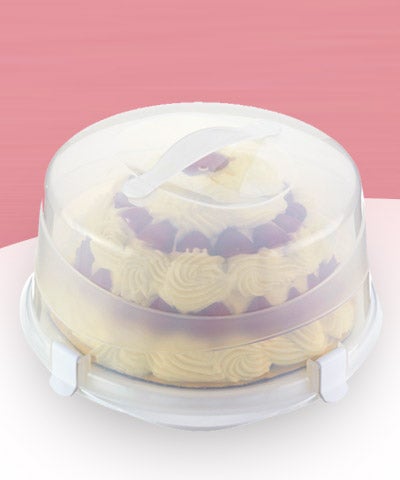 With more than 30 years of experience as the storage and organization experts, we've come up with some creative solutions for saving precious space and time.
We also love to hear from customers like you about how you stay organized.
Read up on our expert tips and then share your own!
Planning to partake in a little wedding cake to celebrate your one-year anniversary? Take care to prepare your cake topper before storing it in the freezer and you'll enjoy a fresher tasting cake next year.
Choose an airtight container
Depending on the size of your cake, select a food storage container with an airtight seal. This will help seal out freezer burn.
Remove decorations
Fresh flowers, fondant details and other decorations should be removed before freezing the cake. The cardboard base should also be discarded.
Pre-freeze
To set the icing, freeze the cake for 20 minutes before wrapping in plastic wrap. This helps the icing firm up and keeps it from sticking to the wrap.
Wrap it up
Immediately after the pre-freeze, wrap the entire cake in plastic wrap, pressing the edges together firmly. Then, wrap in two layers of aluminum foil, making sure to fold the edges to seal in the freshness.