Art director/designer Spencer Matern definitely has some good vibes going on in his newly organized home office. It's situated in his cozy 1940s apartment, located in Chicago's Ukrainian Village that he shares with interiors stylist girlfriend Miriam, and their cat, Monster. The room doubles as a work area and a music room, and we love his vintage aesthetic and creative use of office storage space.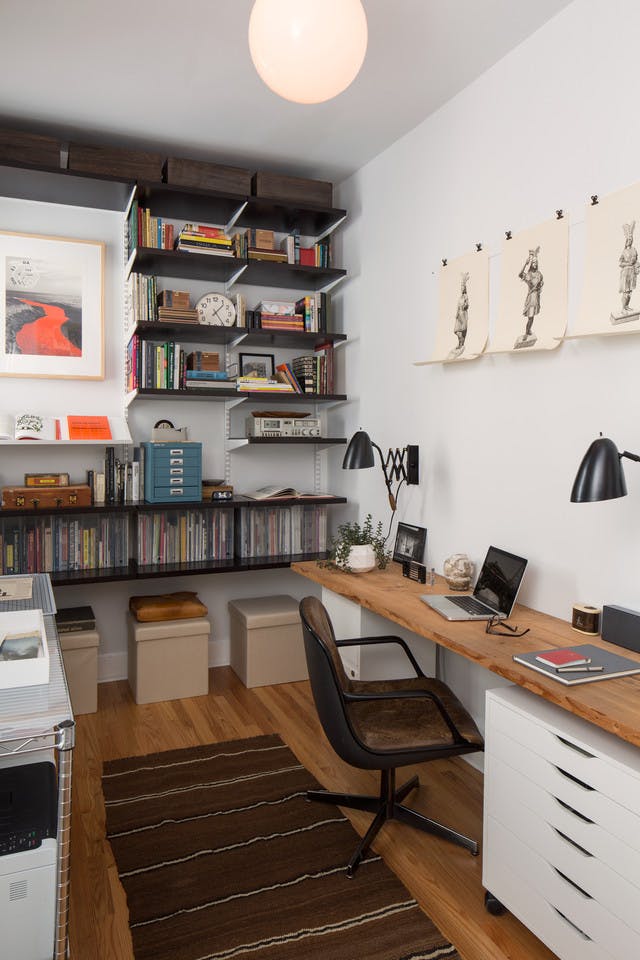 The room was formerly a super small bedroom and is twice as long as it is wide. In making over the room, Spencer maximized the vertical space on the back wall with elfa shelving. The result is a stunning display that celebrates some of his favorite collections and also provides functional storage.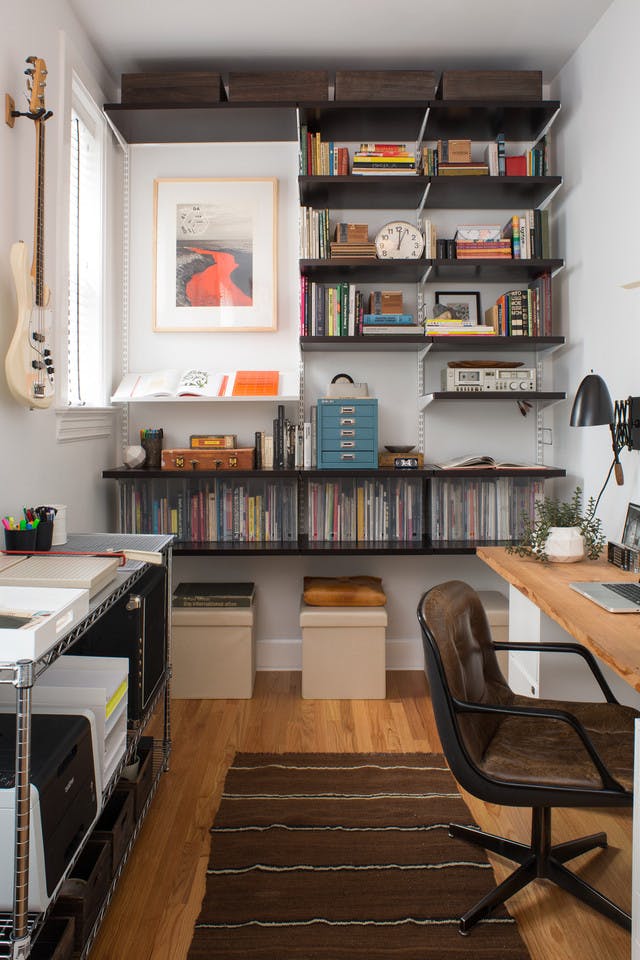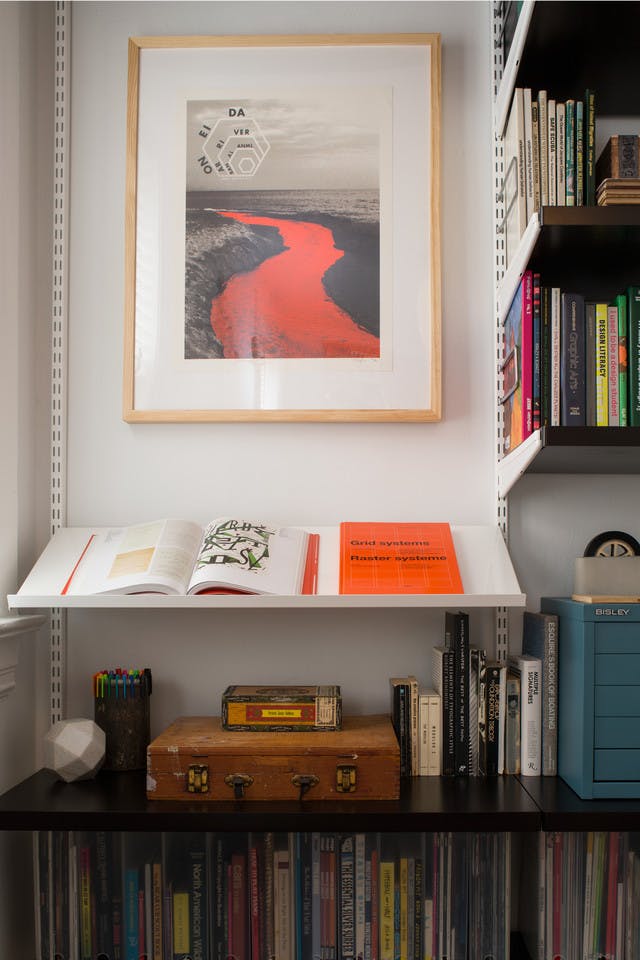 The smart addition of elfa Angled Solid Metal Shelves helps utilize the tricky space around a corner window, and creates easy office shelves as well as office storage for Spencer. The white metal adds some great sleek contrast to the the dark wood and retro elements on the shelving. We love how Spencer displays one of his many design books here.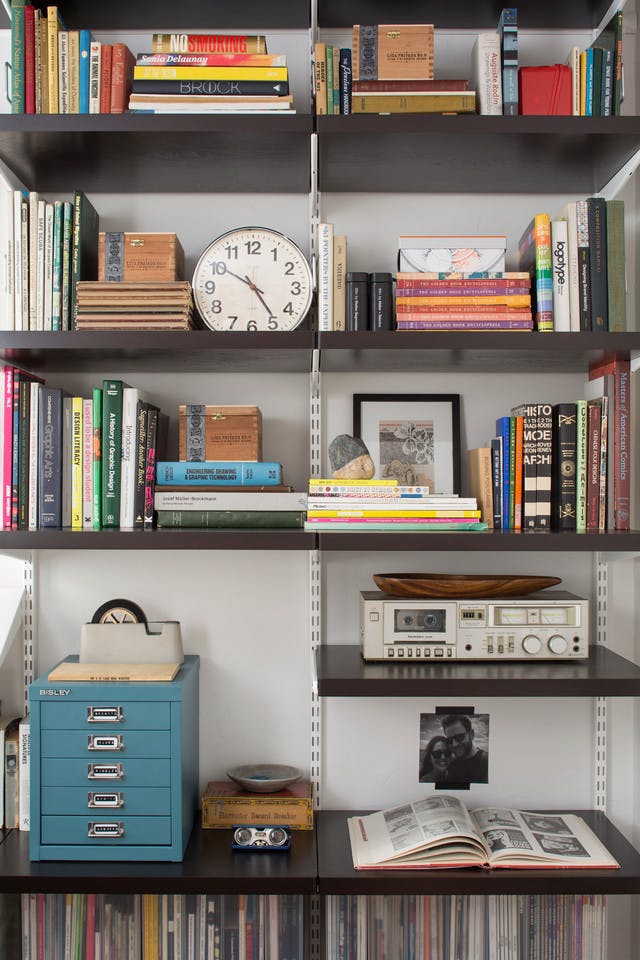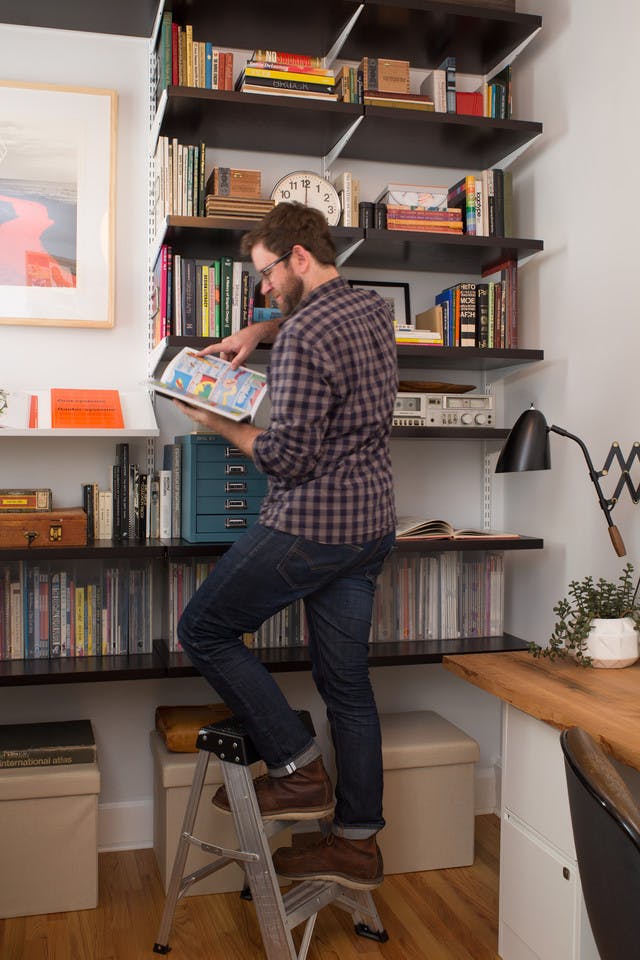 Our Like-it magazine files house everything on the office shelves from old catalogs and magazines ranging from design and vintage National Geographic to fashion and more. Spencer loves to hit up places like The Salvation Army and estate sales for his unique pieces and periodicals.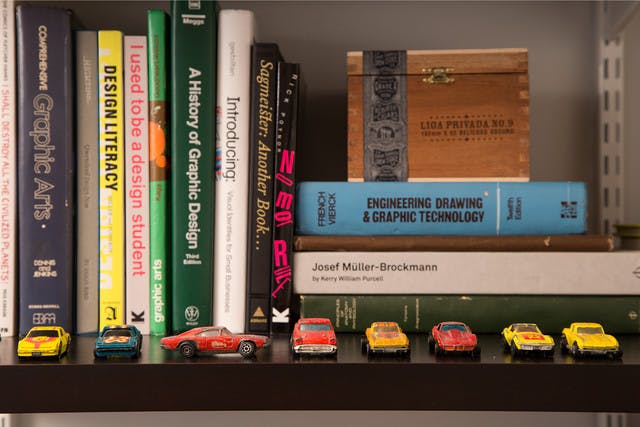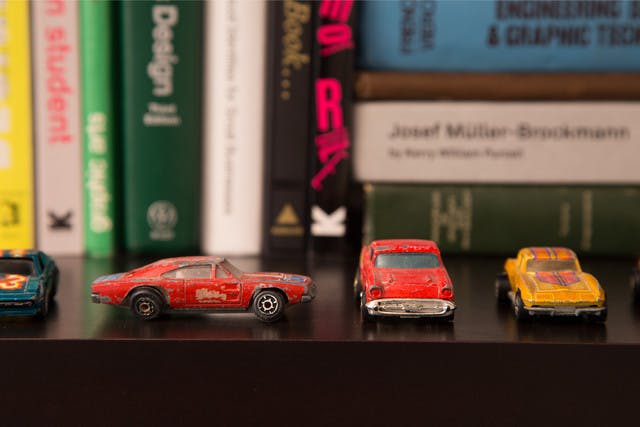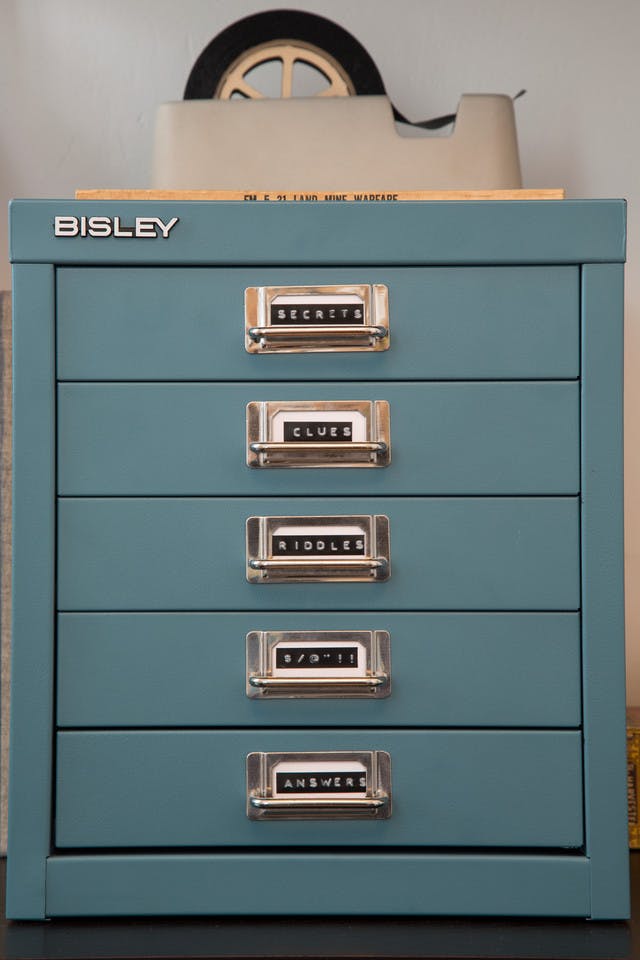 It's kind of like a little treasure hunt as you look around the office. We got a little grin after seeing Spencer's creative labeling of his Bisley File Cabinet.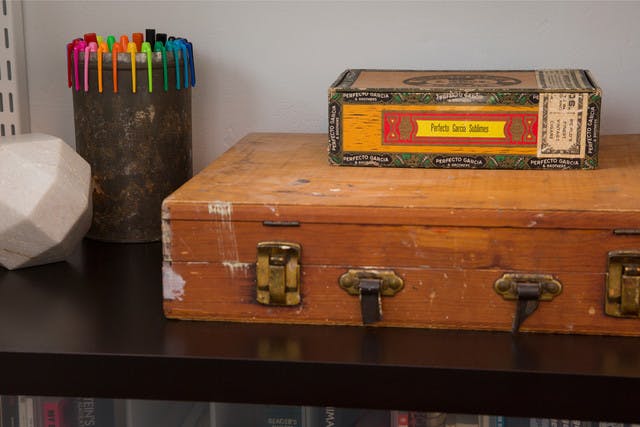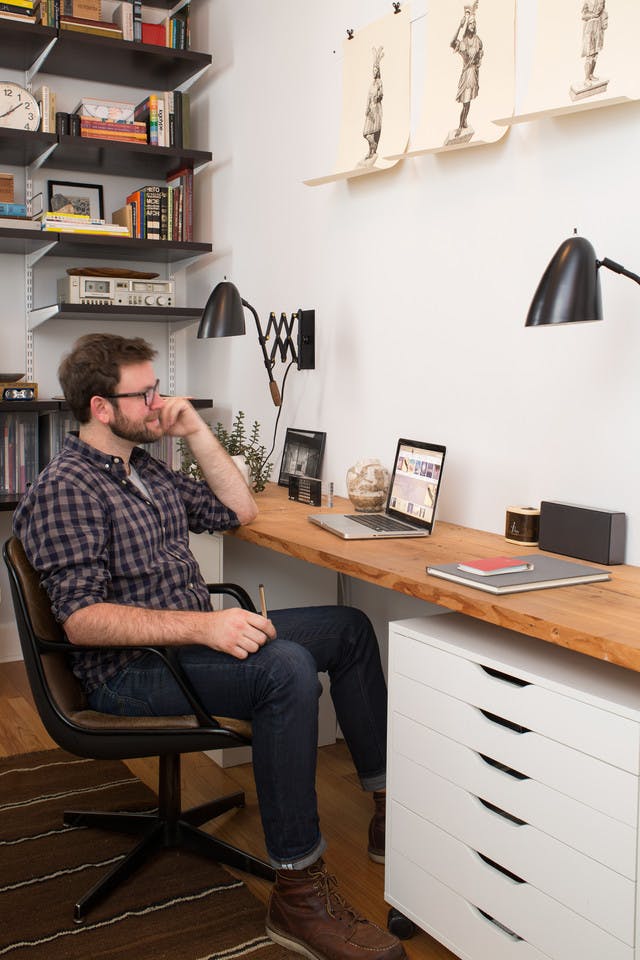 The desktop in the room was a salvaged piece of wood given to him from a friend. They attached legs and mounted it to the wall. It fits the space really well because of its narrow profile. Spencer loves that he now has the perfect place to not only work on his art projects and creative pursuits but also a place to manage household "to dos" and pay bills.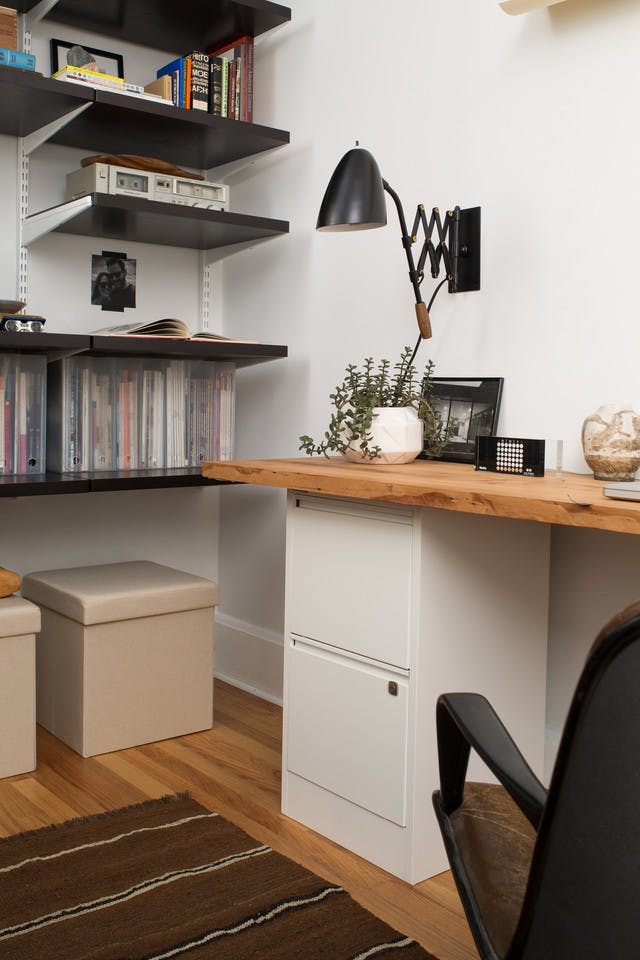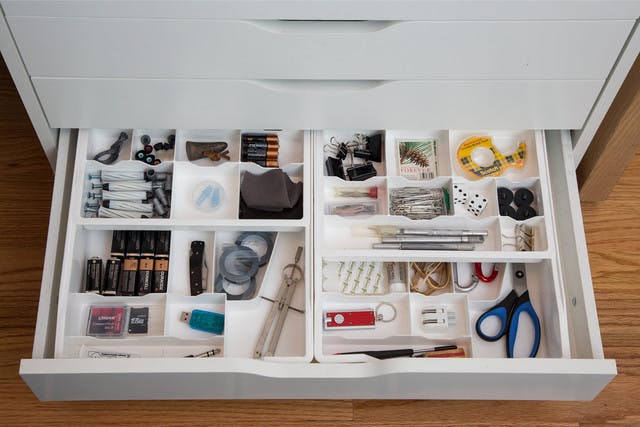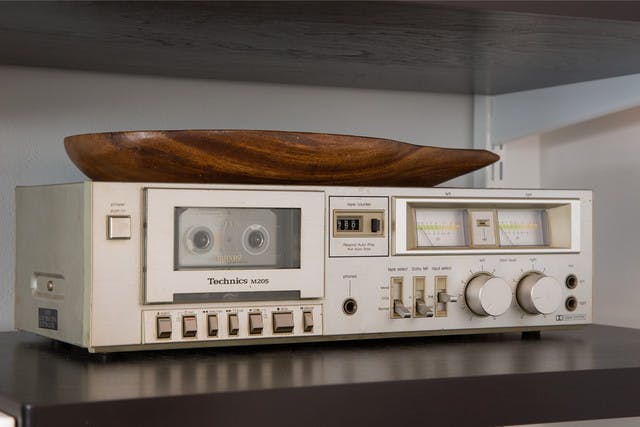 Spencer mentioned that he is so excited to have a dedicated space now to set up his cassette player, where he can play the old tapes he's been collecting over the years.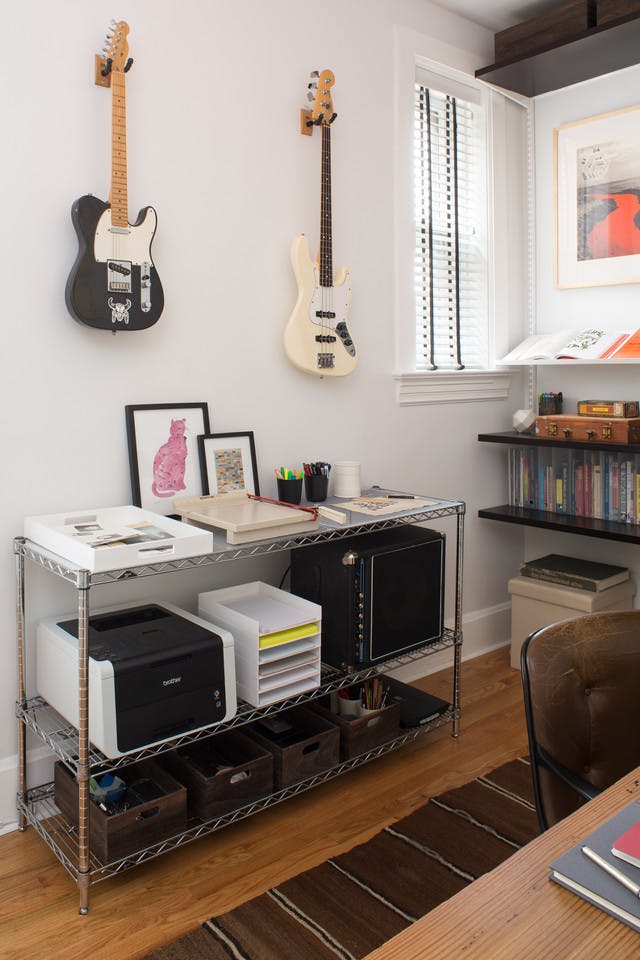 Spencer is the bass player in the local Chicago band Wes Hollywood and music plays a key role in the design of the office. It's a place where Spencer can not only store and display his equipment but also have a comfortable place to play it. Our Metro Commercial Shelving Unit does double duty, storing offices supplies, printers as well as his amplifier.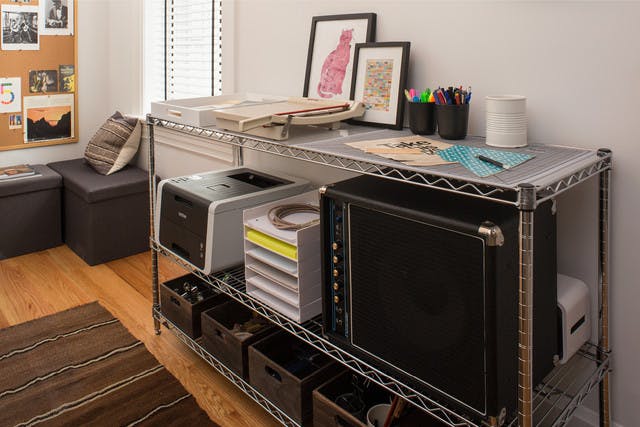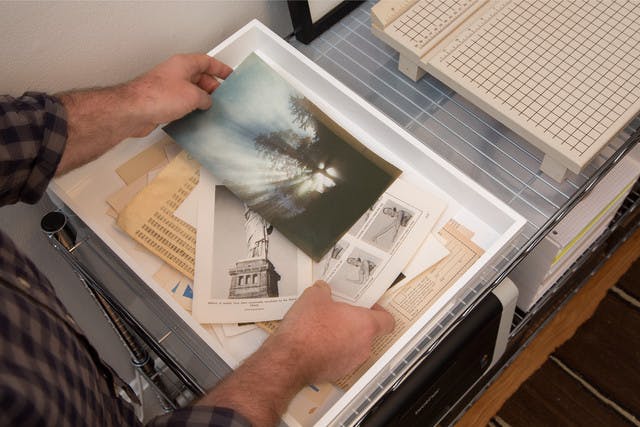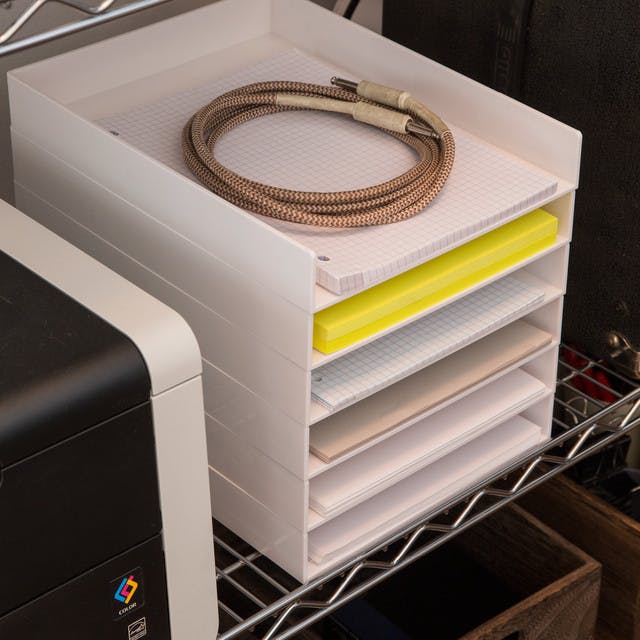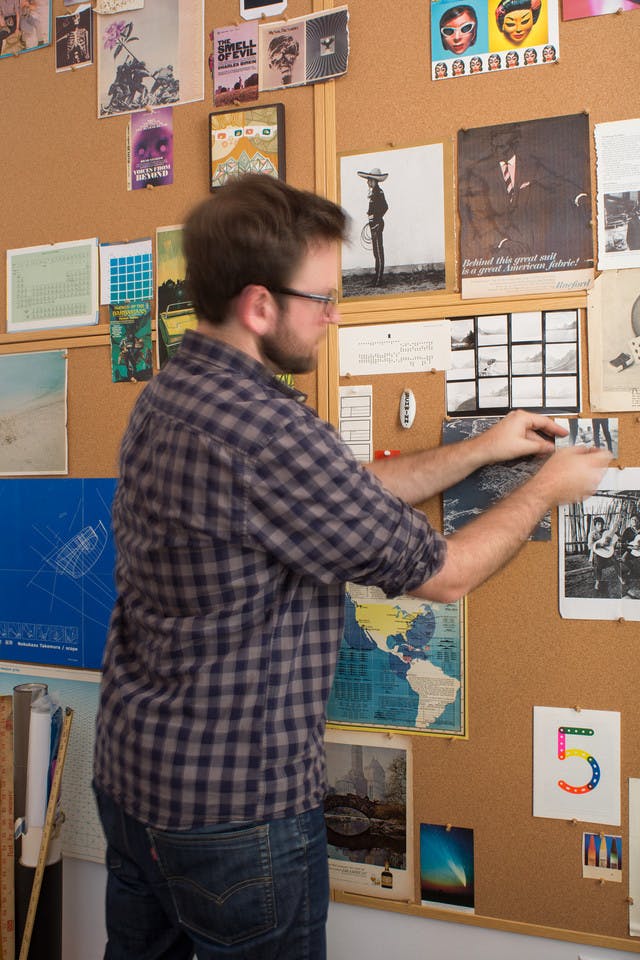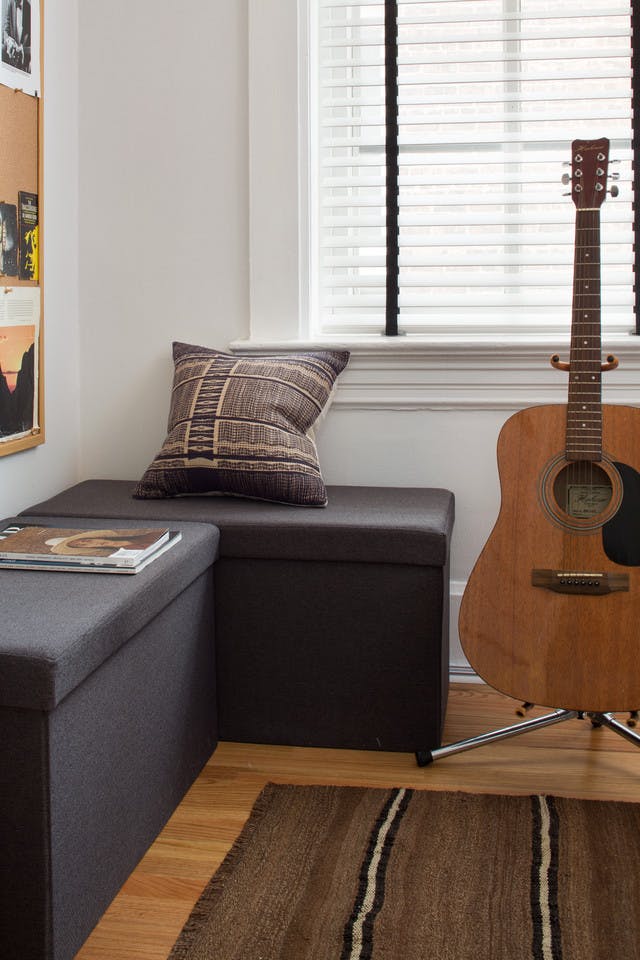 Our Poppin Box Bench serves as a cozy corner for Spencer to play the guitar and also serves storage and can accommodate other necessities while still fitting in with the handsome office décor.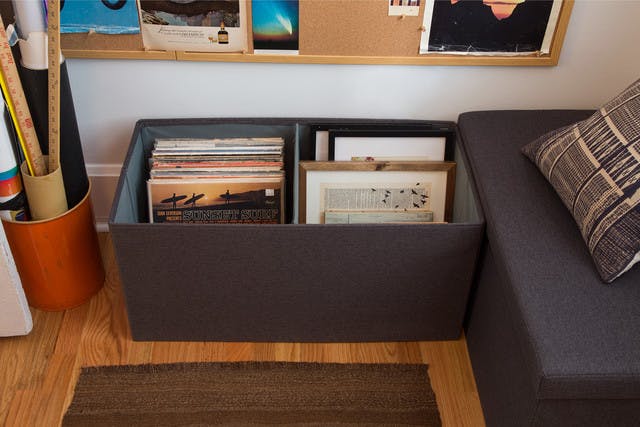 A collection of vinyl and art pieces are hidden away in the interior of the bench.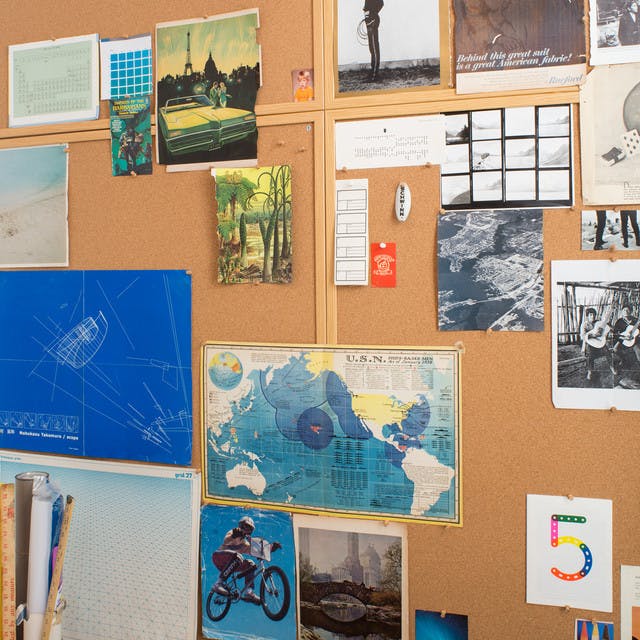 Multiple framed cork boards above the seating area provide Spencer a place to collage and display inspiration and ideas.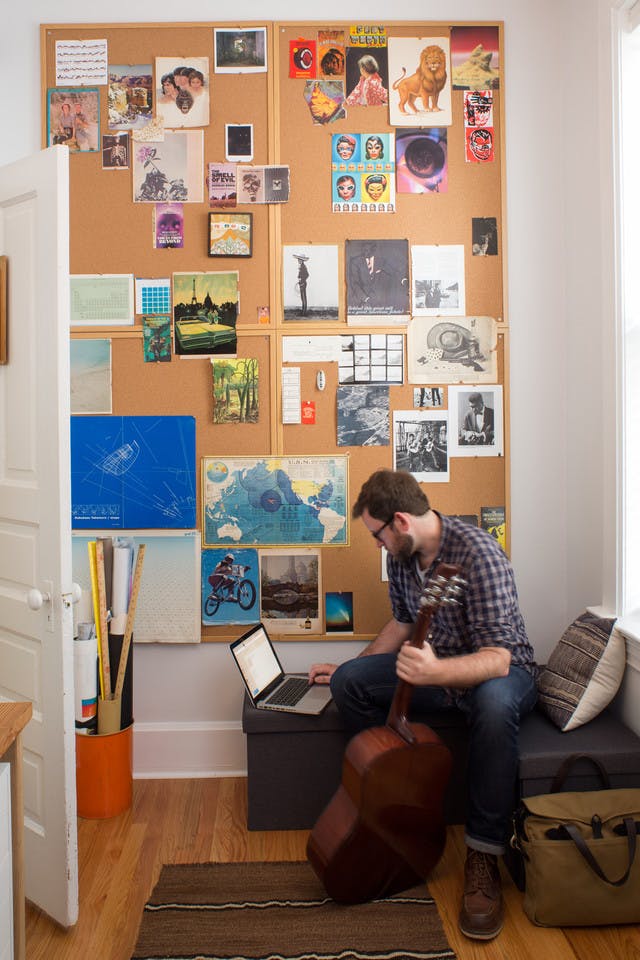 We have no doubt that some big ideas and beautiful music will come out of this newly organized space. We love it! Well done! But Spencer's not the only one in the house with a cool office. Check out his girlfriend Miriam's spaces that she turned from a "room of shame" to a "room of fame."
http://www.containerstore.com/blog/posts/home-office-harmony
Photos taken by Meghan Beierle