I was asked recently to list some top things that make my heart happy. After the usual suspects like my crazy, busy family, good food and a bit of a Bravo TV binge-watching, the next thing that came to mind was a peaceful morning. Eight hours of sleep, waking up without hitting the snooze button and walking into my closet or dressing area where everything is perfectly placed making the morning frenzy less frenzied. While my mornings are still a work in progress, I was inspired by these images from our Summer Sale campaign and some of the smart solutions that would make anyone wake up on the right side of the bed! (no that's not me in that beautiful closet - but a gal can dream!)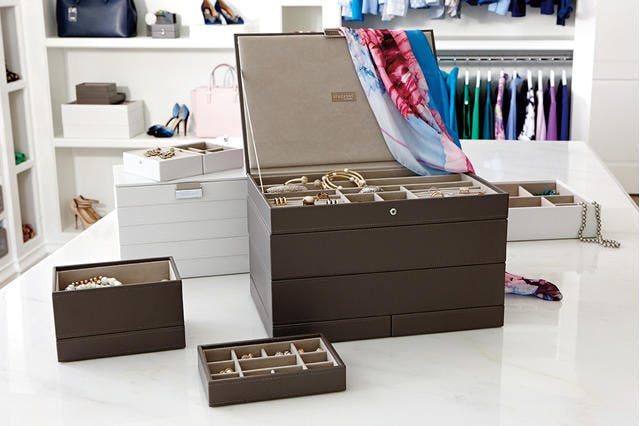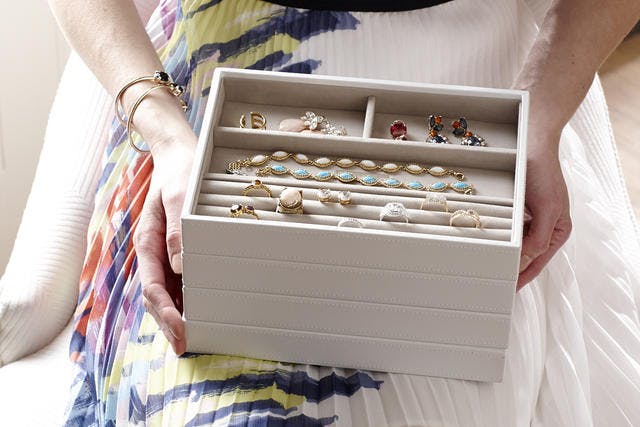 No rushing around wondering where that ring you want to wear is, or the preverbal untangling of the bracelet or finding the matching earring! We love the Stackers™ Collection for the beauty, high quality and modularity. The exterior and interiors are fabulously plush and luxurious, and each box features a grooved base so multiples stack securely. They're so easy to add onto as you add more baubles!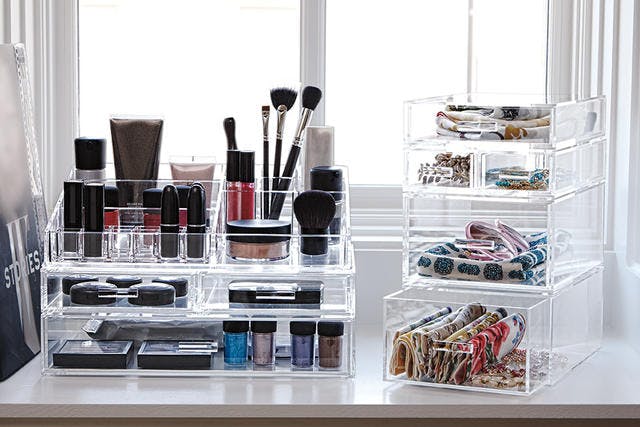 A bottomless pit of a makeup drawer does not make for a time-saving morning. The Luxe Acrylic Modular System looks beautiful on a countertop, allows you to see everything you have (helping to prevent duplicative purchases) and can be stacked and customized just for you and your collection.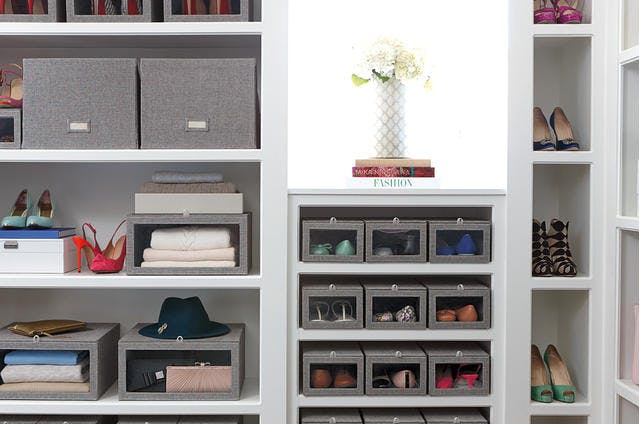 How fantastic are these Grey Drop Front Closet Boxes? They're great looking, with sturdy construction and easy visibility to what's inside. The visibility piece is key to getting ready in the morning with ease!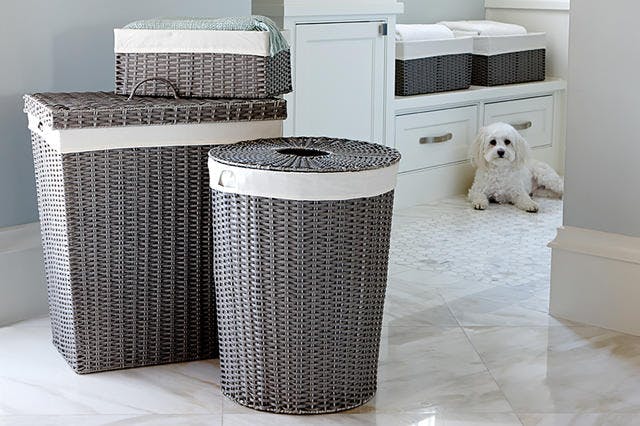 Think getaway in the Hamptons…think spa retreat. I'll take a morning at any of those places or at least pretend at home every day! The Montauk Bins and Hampers provide ample storage while looking calm and cool.