In less than two weeks, hearts will be racing with all the love in the air. Whether it's a friend, co-worker, teacher or family member, make sure all of your sweethearts are covered with these DIY Valentine's Day gifts. They are super cute, super easy and will surely have them swooning on February 14th!
Love Notes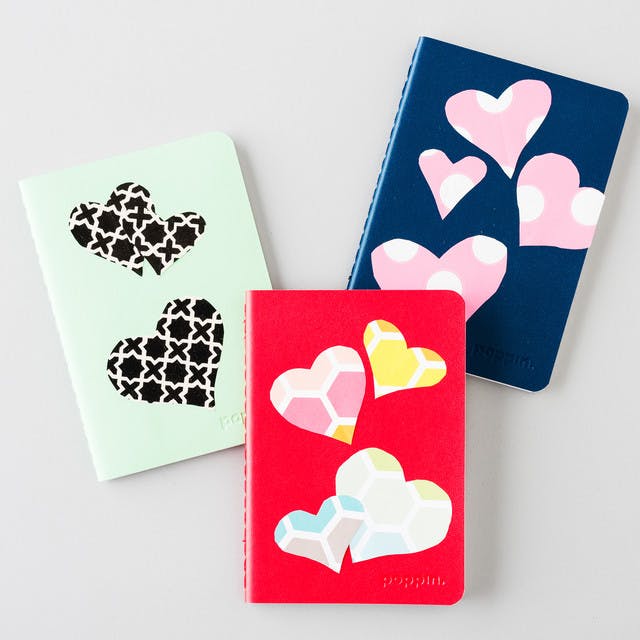 Sweeten up a solid colored notebook with hearts made of bold-patterned wrapping paper. Your Valentine will have a place for notes, inspiration and maybe even a romantic poem!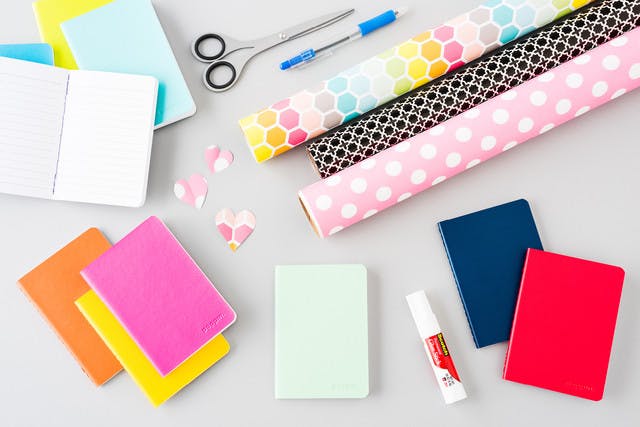 Instructions:
Cut hearts out of wrapping paper
Paste hearts onto front of notebook using glue stick

Cupid's Arrow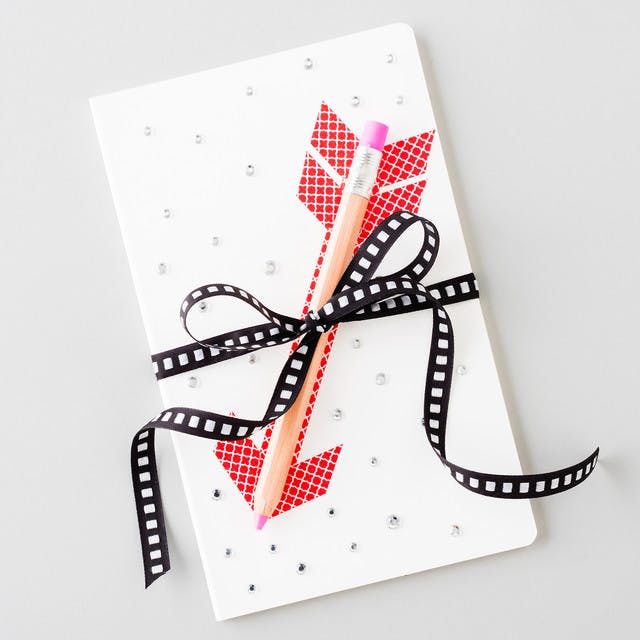 This notebook will go straight to the heart! With some trendy tape, jewels, ribbon and a cool pencil - you'll one-up Cupid with this cool gift.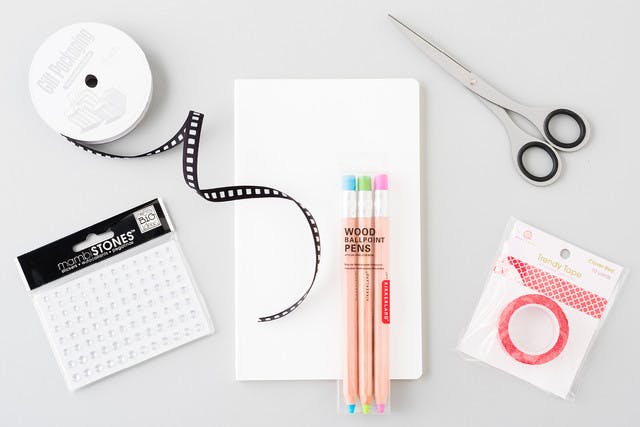 Instructions:
Bedazzle notebook with jewels
Create arrow with trendy tape
Secure pencil with ribbon tied around notebook

Sweet Eats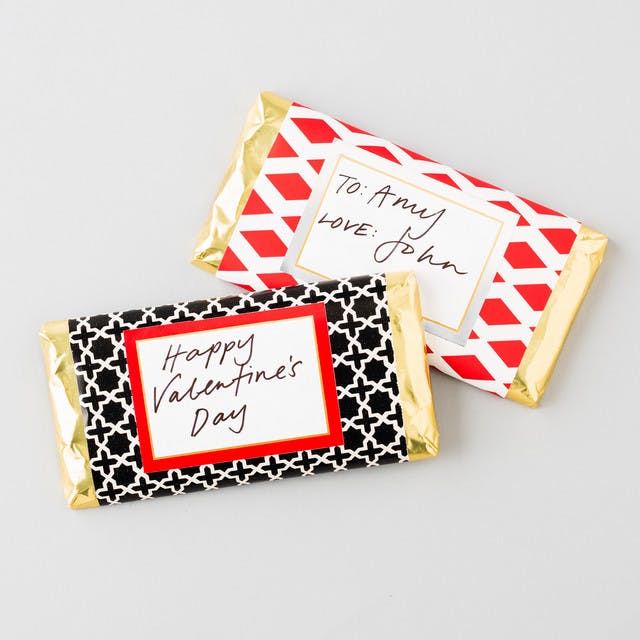 Jazz up a simple chocolate bar with festive wrapping paper and a handwritten label. This sweet treat is the way to many Valentine's hearts.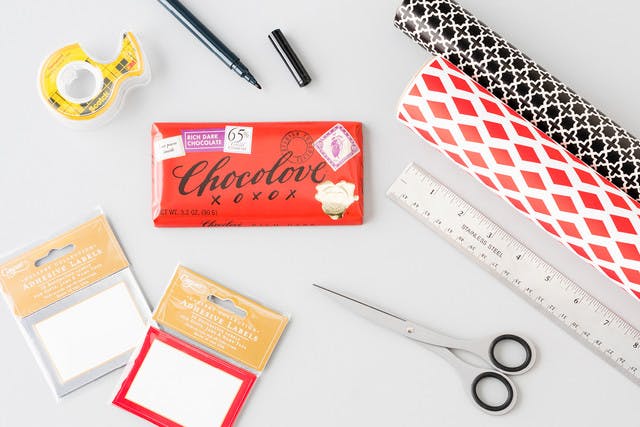 Instructions:
Cut 6.5" x 4.5" piece of wrapping paper
Wrap around candy bar, securing with double stick tape
Attach name tag to front of bar
Write personal message on tag
Pretty Petals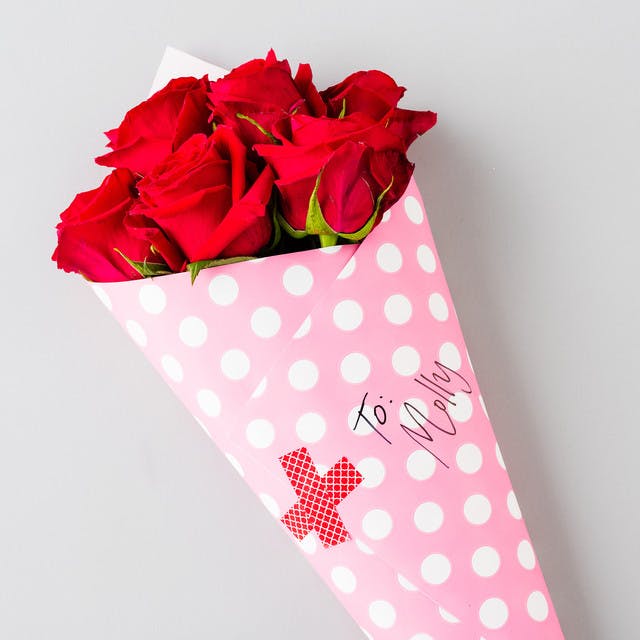 A store-bought bouquet of flowers always looks better when not in the standard-issue plastic wrap. Make your Valentine feel extra special with a bundle of flowers wrapped in gift wrap that looks like it was straight from a high-end floral shop.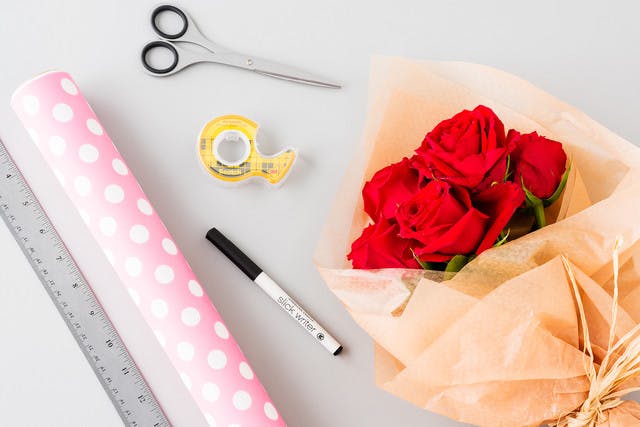 Instructions:
Cut wrapping paper into 16.5" x 13"
Wrap flowers
Tape paper
Write name on paper

Wrapped with Love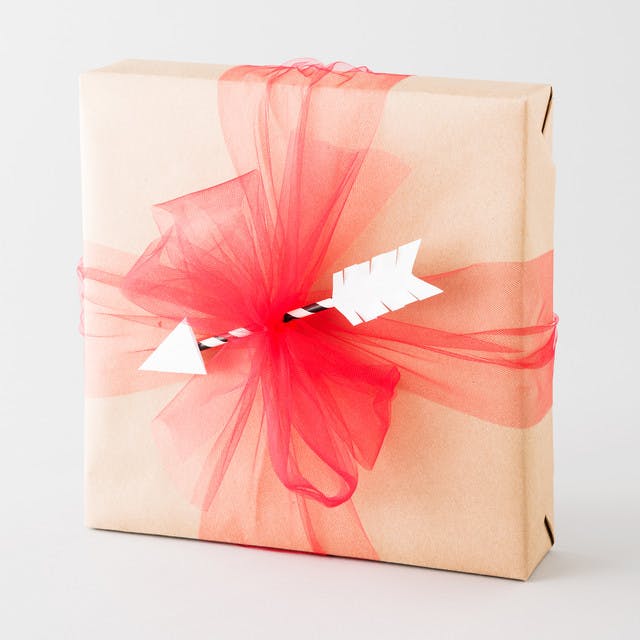 Give your Valentine's gift a simple, but fun, touch with this super easy wrapping. The tulle ribbon and the fun arrow embellishment, made with a straw, are whimsical and will bring a grin to your recipient's face!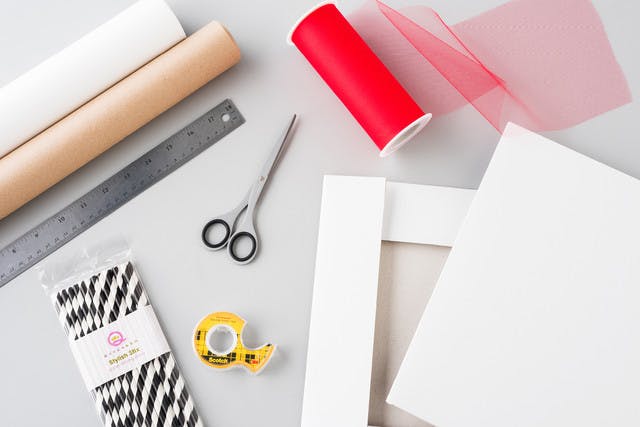 Instructions:
Wrap gift box with kraft paper
Take paper straw and use wrapping paper to attach arrow extremities to it with double stick tape
Tie red taffeta into a bow around box, securing straw arrow
Ooh La La!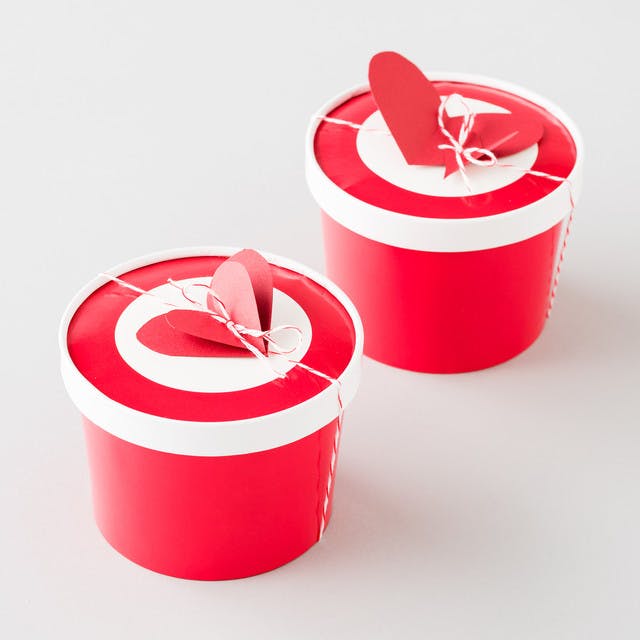 Let's face it - the French do romance well. And macaroons are a treat any Valentine will love. Head to your favorite bakery to grab some of these colorful delights and package them up with panache!
Instructions:
Take a food-safe container, fill with macaroons or treat of your choice
Cut red construction paper hearts, tie around box using string to secure
Take me Away!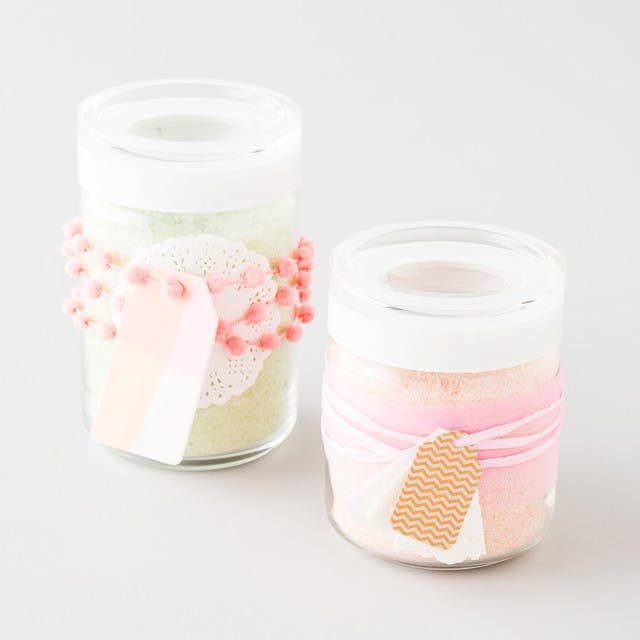 Give the gift of relaxation this Valentine's Day! Whether you make your own bath salts or buy some pre-made, packaging them up with such preciousness will be a much-loved present!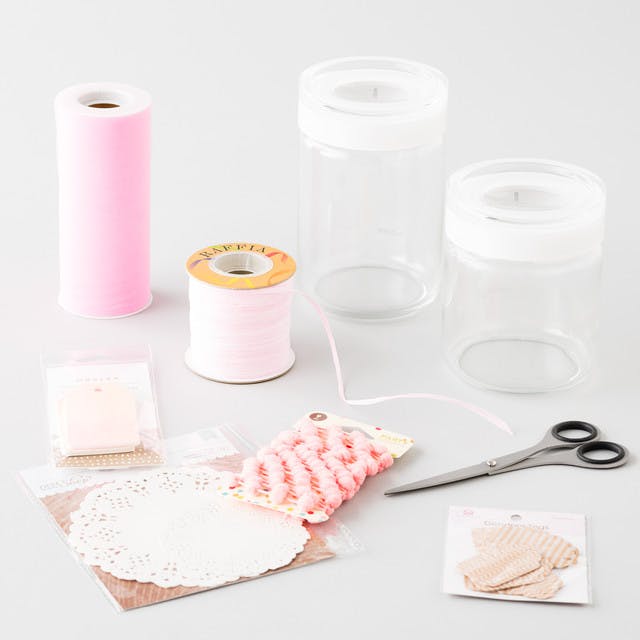 Instructions:
Pour bath salts into container
Tie ribbons, doilies, and tags to container
Candy Crush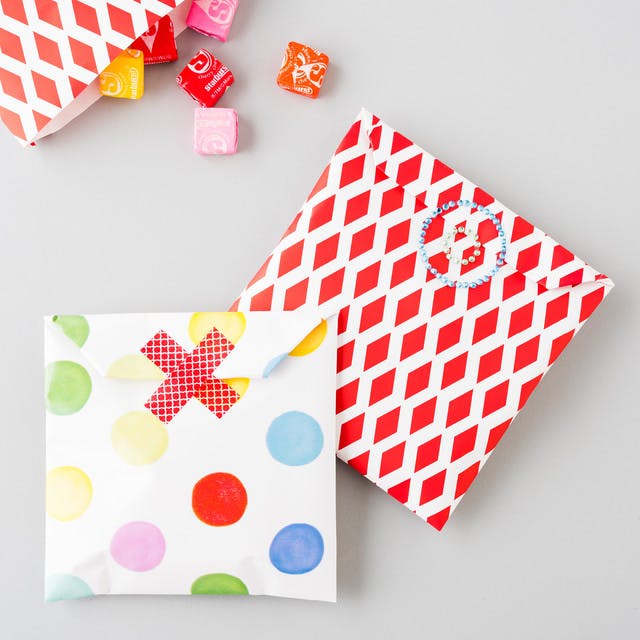 If your Valentine has a sweet tooth, put together these cute candy packets. These are so fun for kids and kids at heart!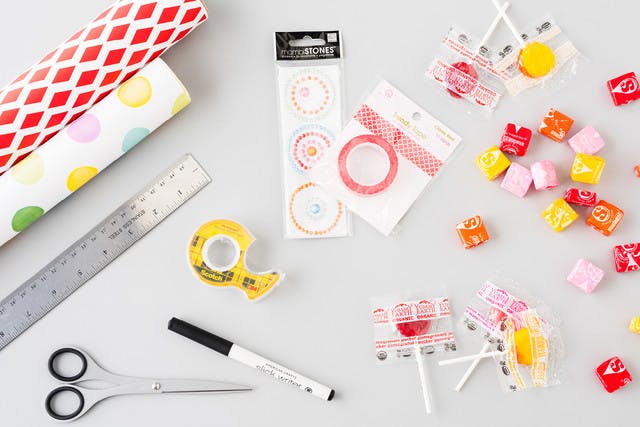 Instructions:
Cut 14.5" x 6.5" piece of wrapping paper
Fold vertical edges and secure closed with double stick tape
Insert candy/snacks and fold closed