Something out of the ordinary, perhaps even "strange" happened
this summer - we created a TV commercial! We had a lot of fun coming up with
the idea of "The Container Store Effect" and producing the spot. If you haven't
seen it, you can check it out below.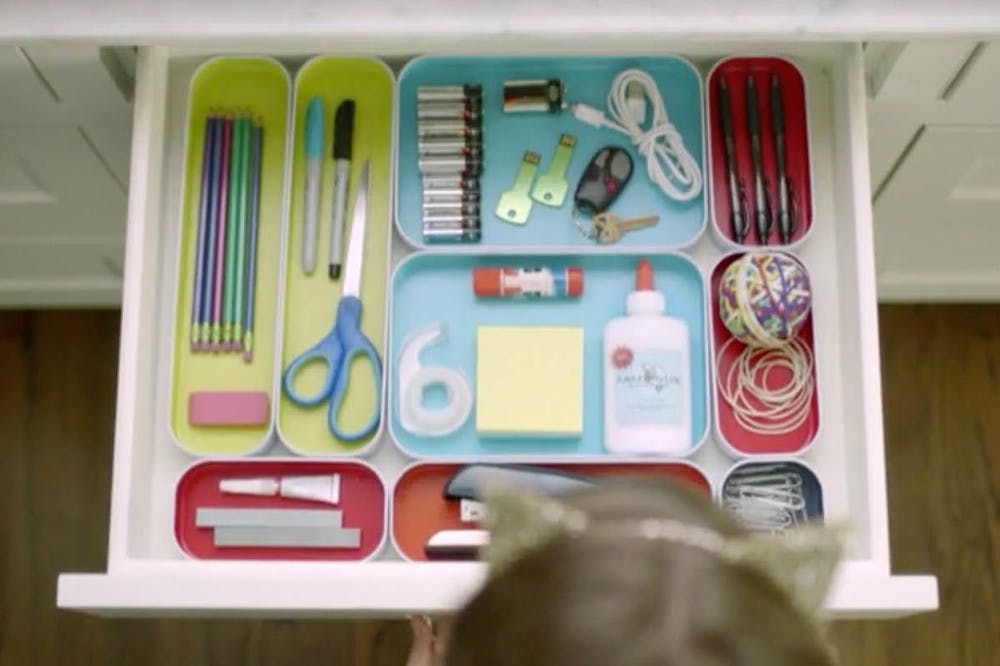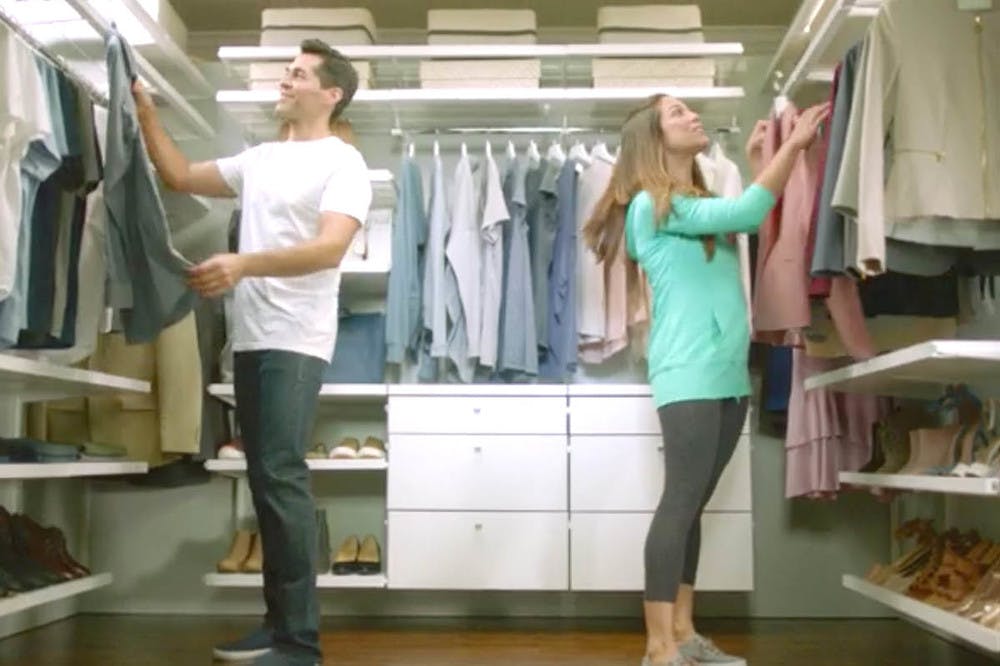 In the master closet, we installed a custom elfa décor closet
built for two with Gliding Shoe Racks, Expandable Valet Rods, Décor Shelves and
Drawers with Décor Fronts to take the stress out of getting dressed.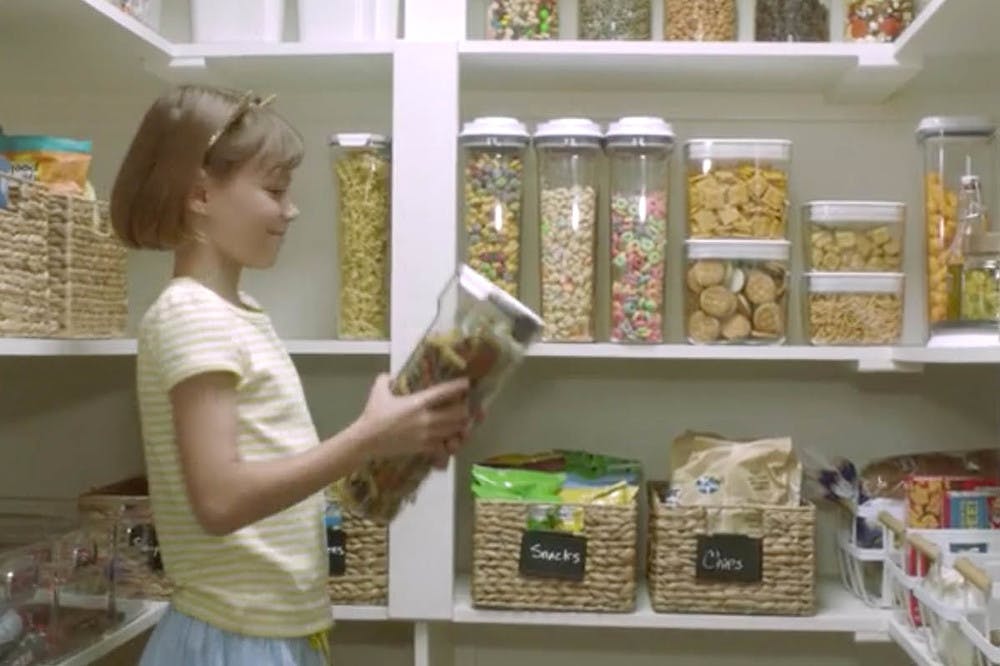 In the pantry, we used a variety of bins, canisters, containers
and labels to create a place where any member of the family (even the kids and dad) can find exactly
what they are looking for. Can you spot them all? HINT: We used more than eight different products on these shelves!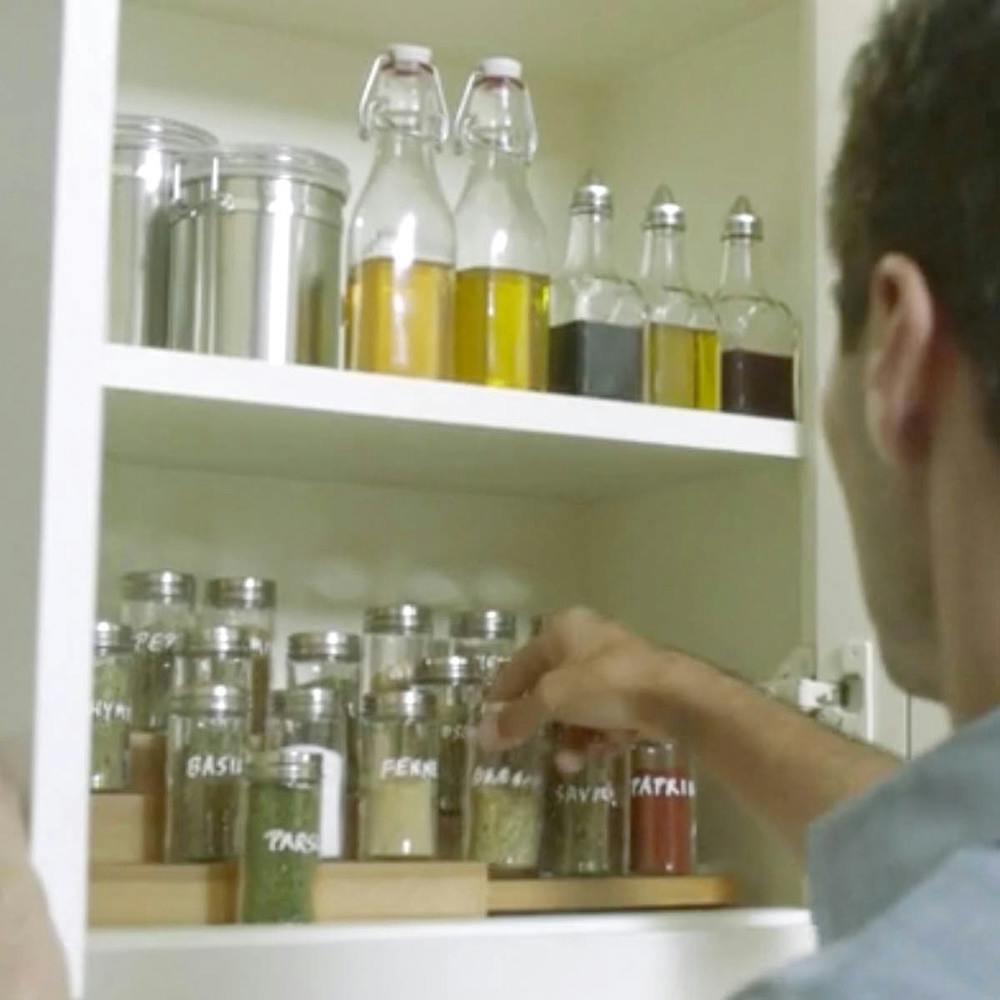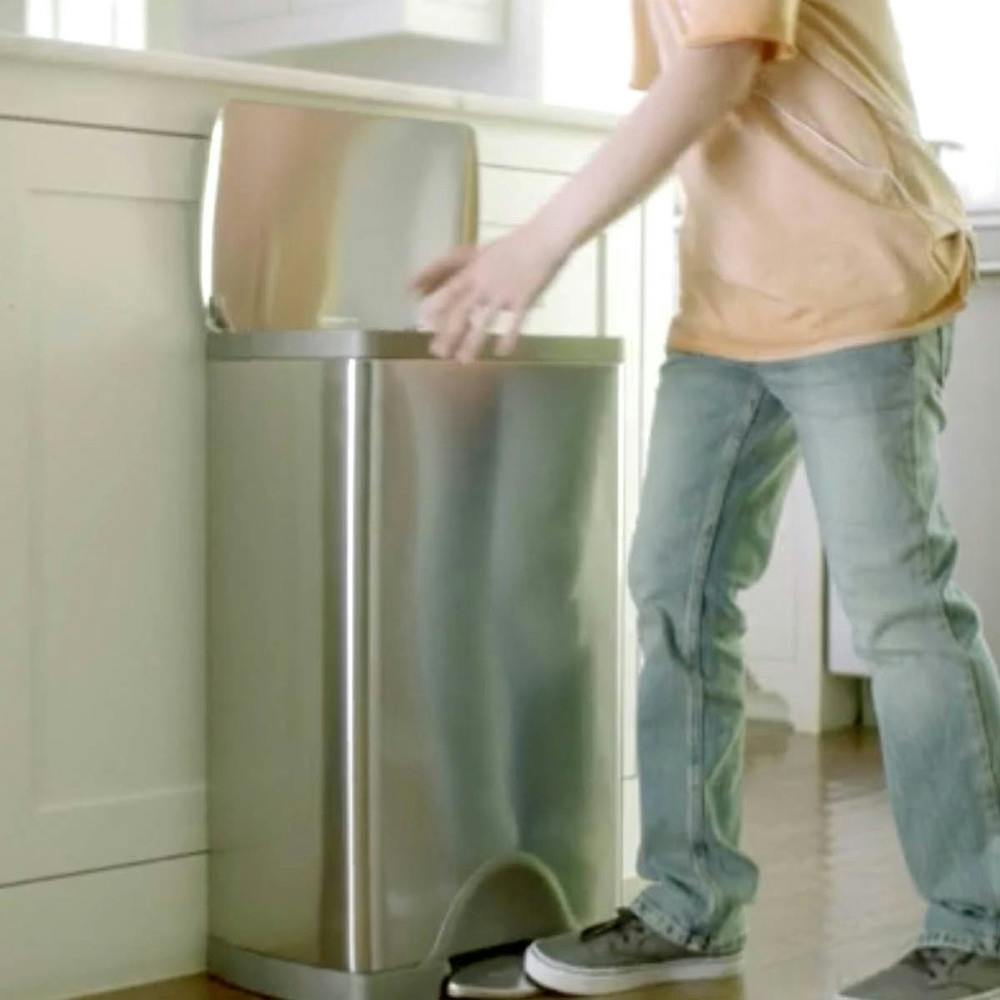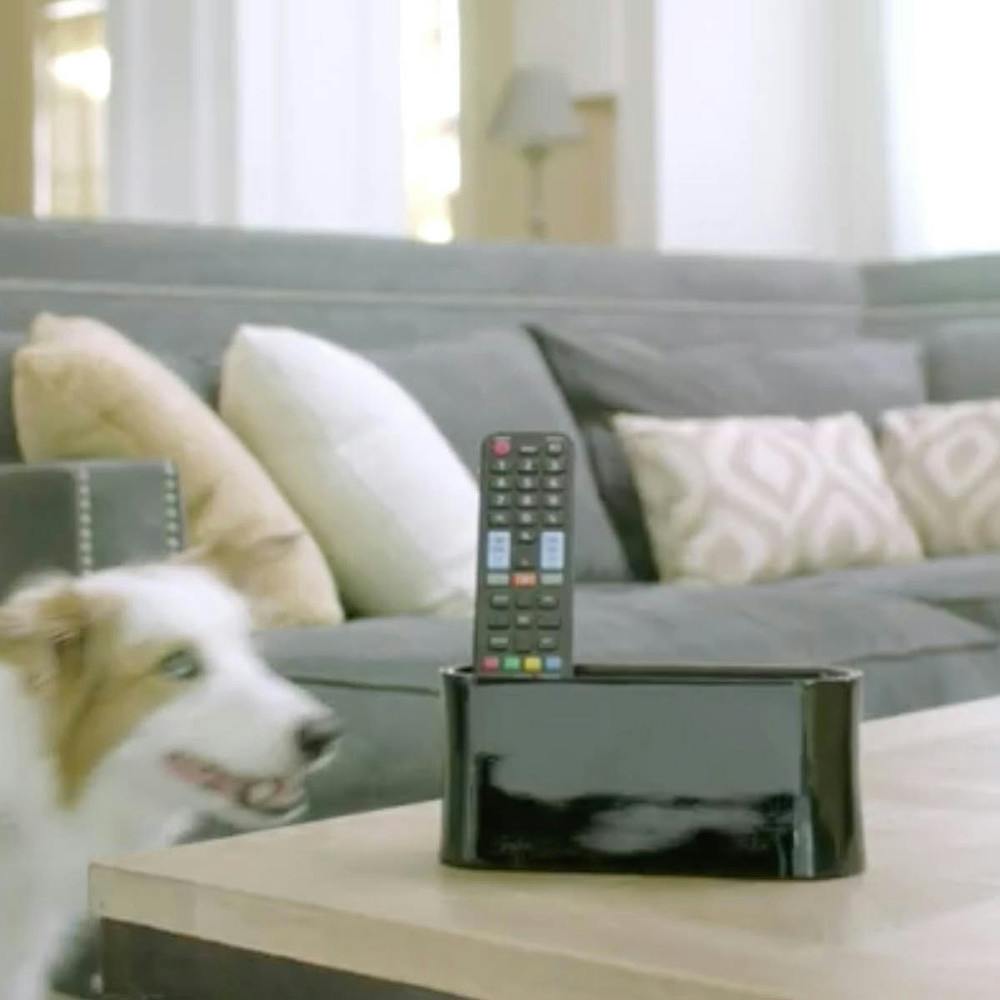 And even the dog, Piper, can find the remote thanks to the
Yamazaki Oval Remote Control Caddy. We admit, this was one of our
favorite shots of the day. Just look at that face!
Finally, custom elfa utility Boards, Shelving and Drawers in
the garage make it a snap to quickly find anything from the smallest screw to a
pair of Vice Grip pliers. And that's how we created "The Container Store Effect"
room by room. Have you experienced the phenomenon yourself? We'd love to hear
about it.