A bulletin board, in its simplest form, functions as a place to relay information.A place to remind us of something.
Live in a dorm? You might see a note about a movie night this weekend pinned up there. Kids school schedule and activities converging? That's where you look for an extra cue to help keep everyone at the right place at the right time. That sweet moment during that last tropical vacation - you pause for a minute to remember.
And while their function has endured the test of time, their form has taken an exciting new turn. No longer just for pertinent messages, but a place where you can truly express yourself. A place for encouraging notes, pictures, calendars, goals and design inspirations. They've become a place of true and fully-encompassing personal expression.
Our Diamond Boards by Umbra are no exception.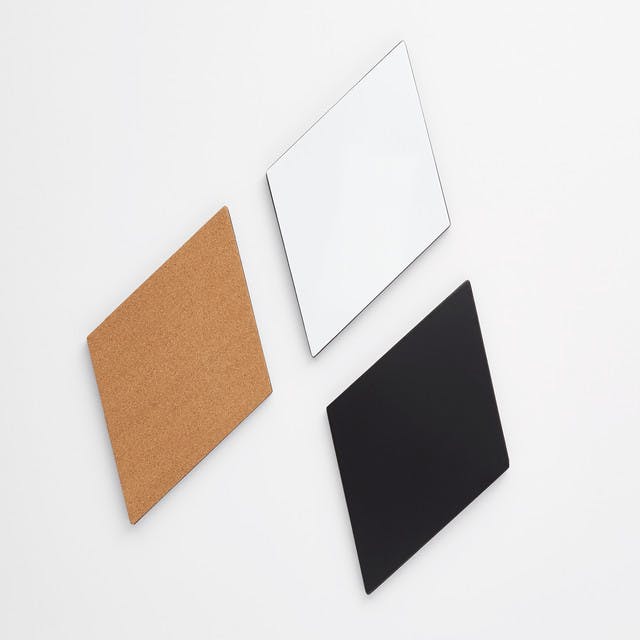 You can choose from three options; magnetic chalk board (you can also use our little magnets to hang notes on this surface), dry erase board (quick messages that change often) or traditional cork board (your "go to" for paper notes, pictures and more). The diamond design allows you to create a wall of art that is only limited by your imagination.
Check out a few of our ideas for this new take on the traditional bulletin board below!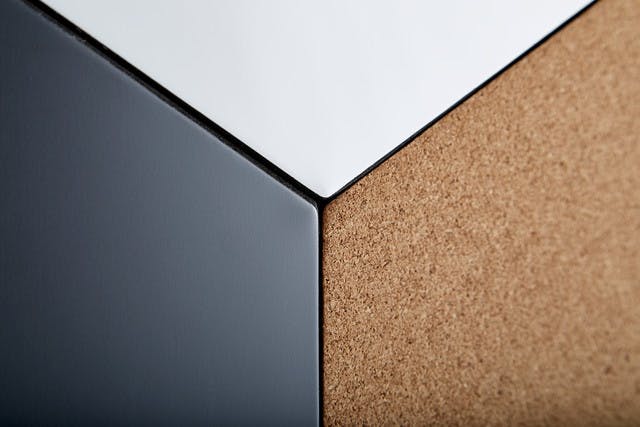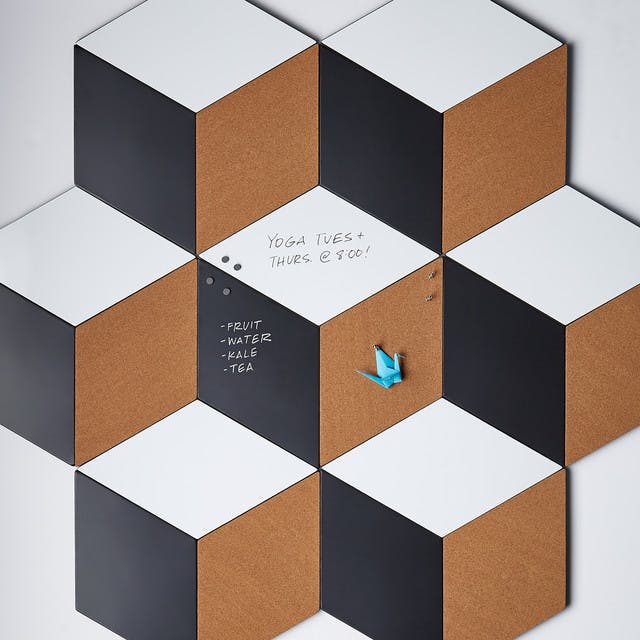 Cube Command Center
Part design, part calendar, part to-do list - this configuration encompasses them all.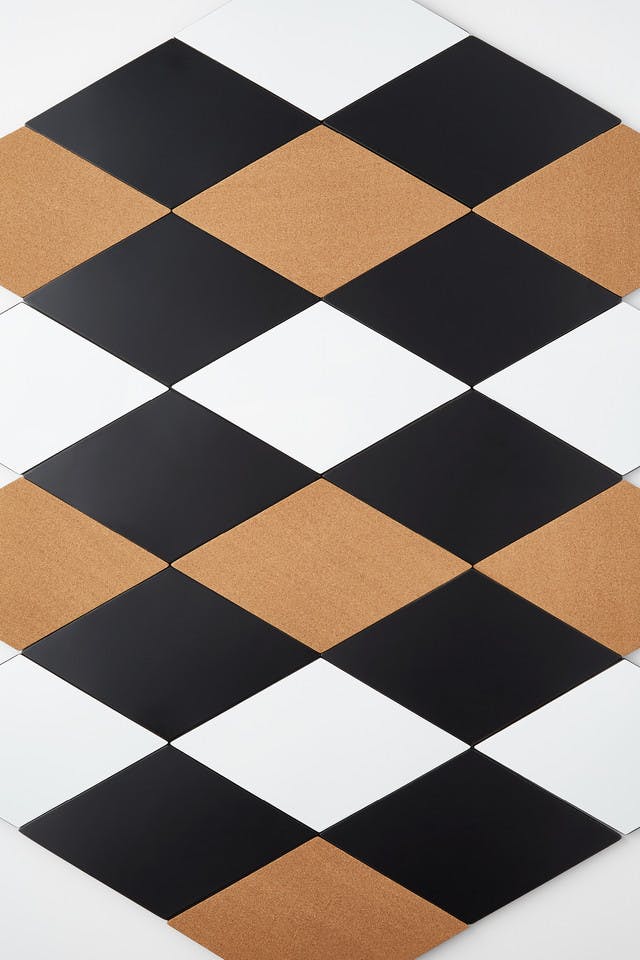 Mix & Match
Sideways is the way to go. Arranging the boards long ways creates a more graphic design along your wall, and a wider surface for you to write, pin and design on! You can even add some cute designs to the dry erase and chalkboard versions of the bulletin board.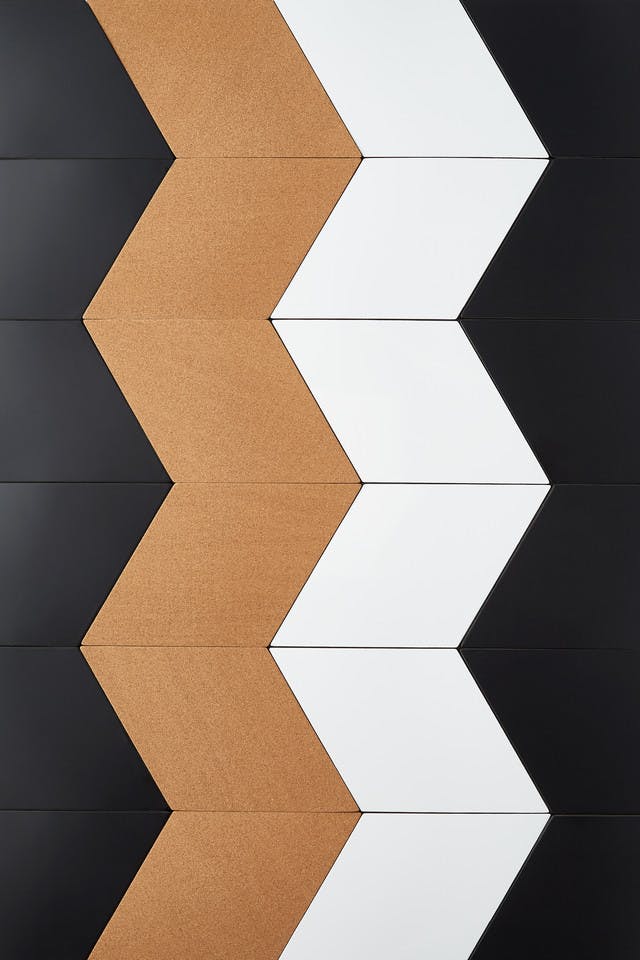 Play-On-Chevron
Think about coordinating each board in strips down your wall to create an ultra-cool chevron pattern that functions as a large chalkboard, bulletin board and dry-erase board all in one!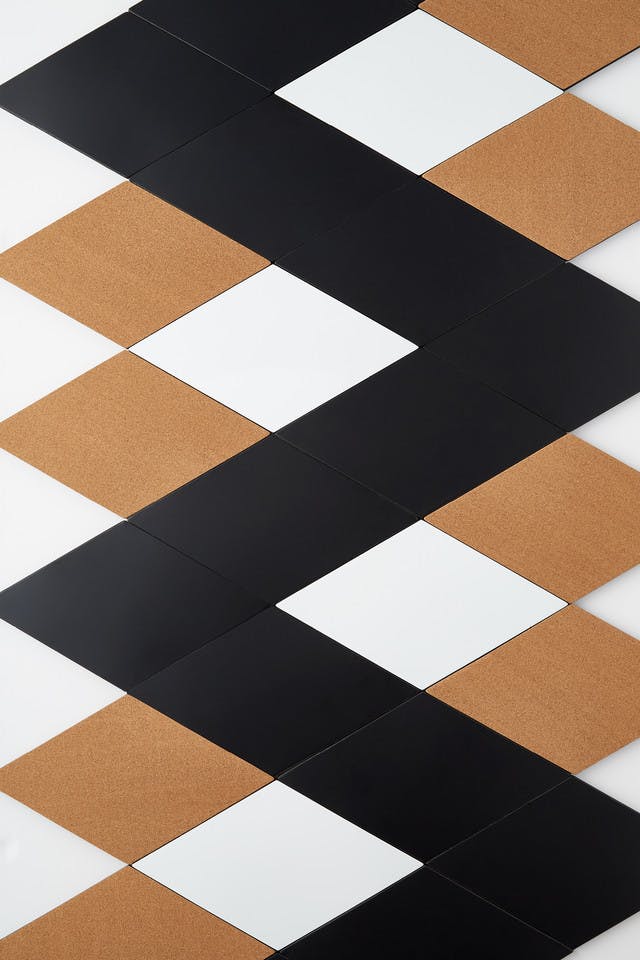 Zig Zag Pattern Play
Add an element of your personal design by creating this zig zag configuration outside of the office confines. Entryways, command centers and more can all be great places to add these boards.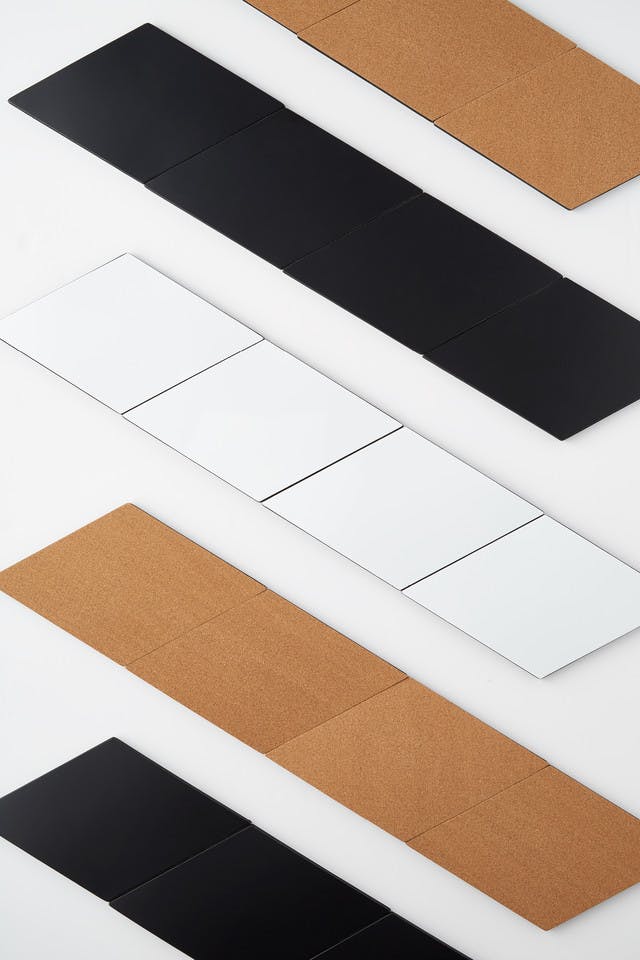 Material Blocking
Keeping it solid is always a solid idea. Block out four coordinating diamond boards in a row to create one long solution perfect for narrow and tall spaces.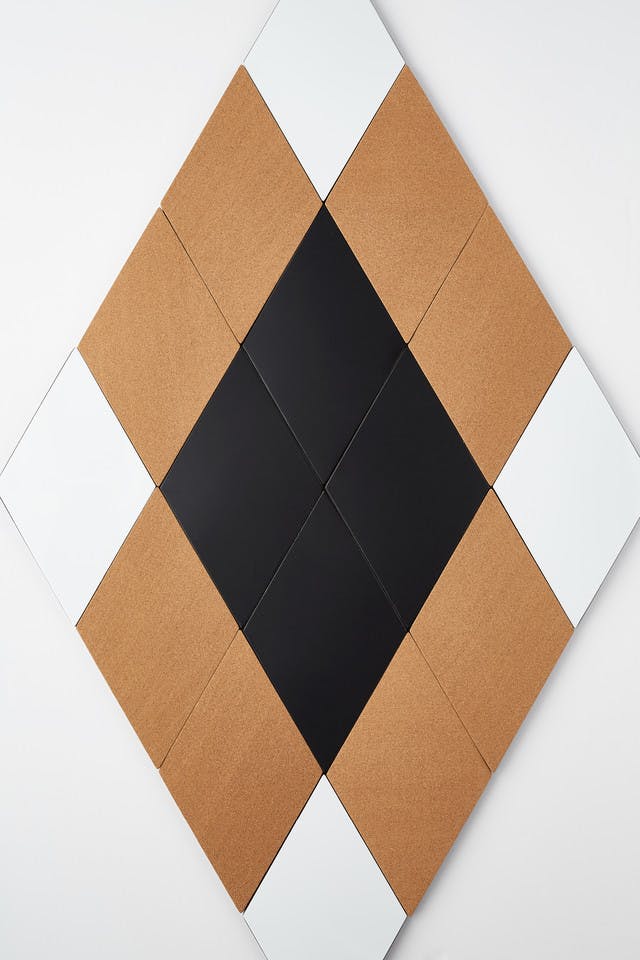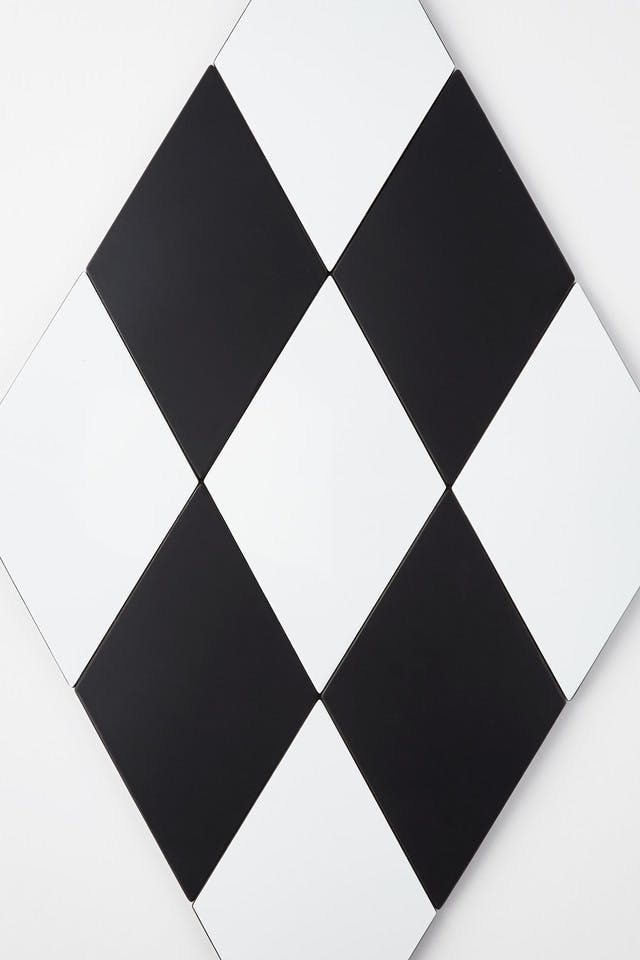 Diamond Squared
Seems obvious, but a diamond within a diamond is a cute way to display your work, notes, reminders and more. By using nine of our Diamond Boards by Umbra, you can create both a substantial design and a functioning command center.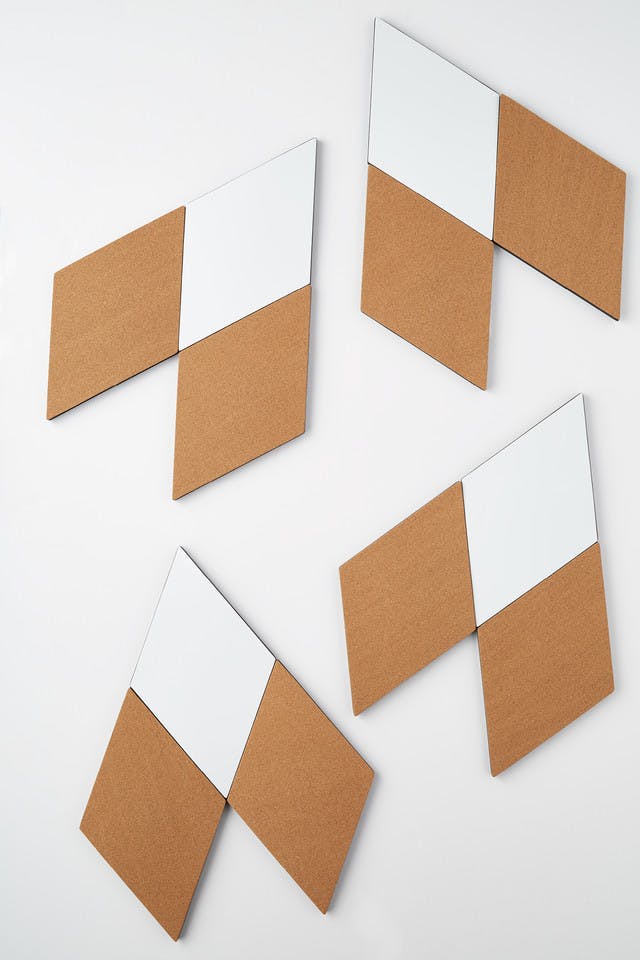 Angled Arrows
Whether lined up side by side or artfully placed in changing directions, using three of our boards to create an arrow pattern that makes a statement alone or shines within a group.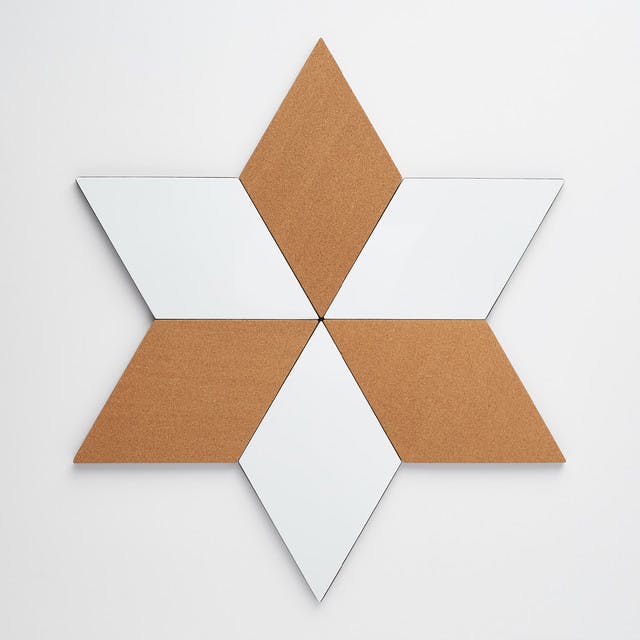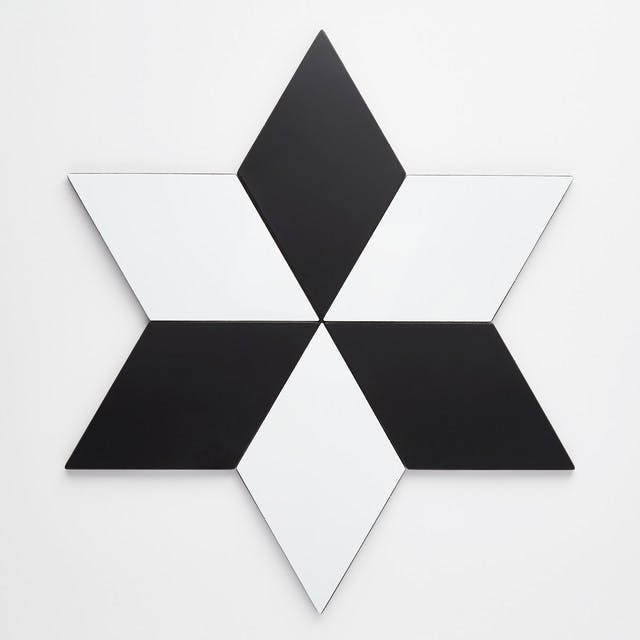 Star Power
Create some aesthetically pleasing color play with six of our boards. Use them in alternating mediums for a graphic look in any room!
You can truly create an entire collection of shapes and designate each for different functions with our Diamond Boards by Umbra. Each board adheres to the wall with strips that won't cause damage so you can feel free to place and replace at will.
Are you inspired with your own ideas? Let us know how you'll use the Diamond Boards by Umbra in your way, below!