Finding pet products that both you and your doggie friends love can be ruff.
When it comes to toys, they love the ones that they can tear apart, but you want something that stands the test of time, or at least a month. They could happily sleep on a chilly floor, but you're imagining a fluffy bed that goes seamlessly with the home décor. Doggy bowls? They love the splash. You? Not so much.
That's why we're here to help you sift through the choices! Our fabulous buying team has taken a lot of time, effort and some very fun doggie-test-runs to bring in a wide selection of pet products that are sure to be tons of fun and functionality for Fido & Co.
We brought in two paw-fectly organized rescue doggies as our models for the day. See them play with and use a few of our favorite pet products, below!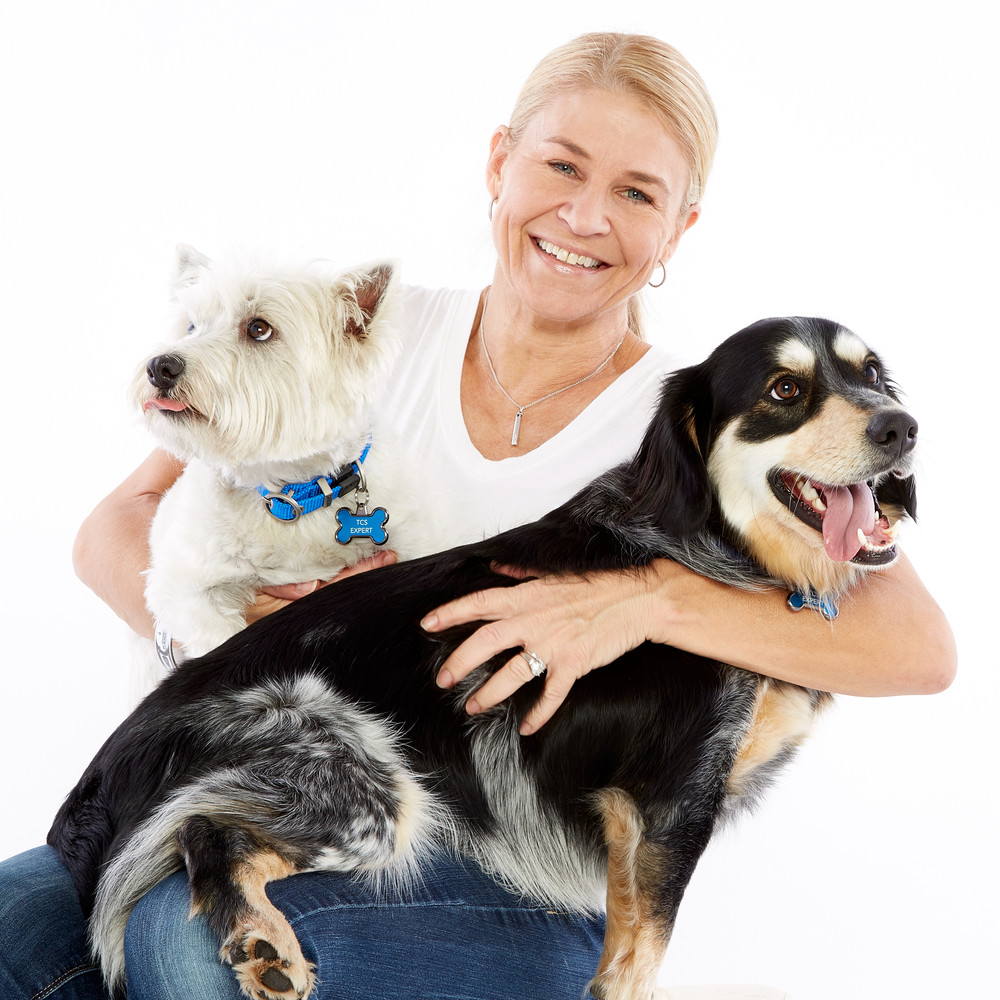 Our friend, Ingrid, and her two rescue doggies serving as our TCS Experts for the day!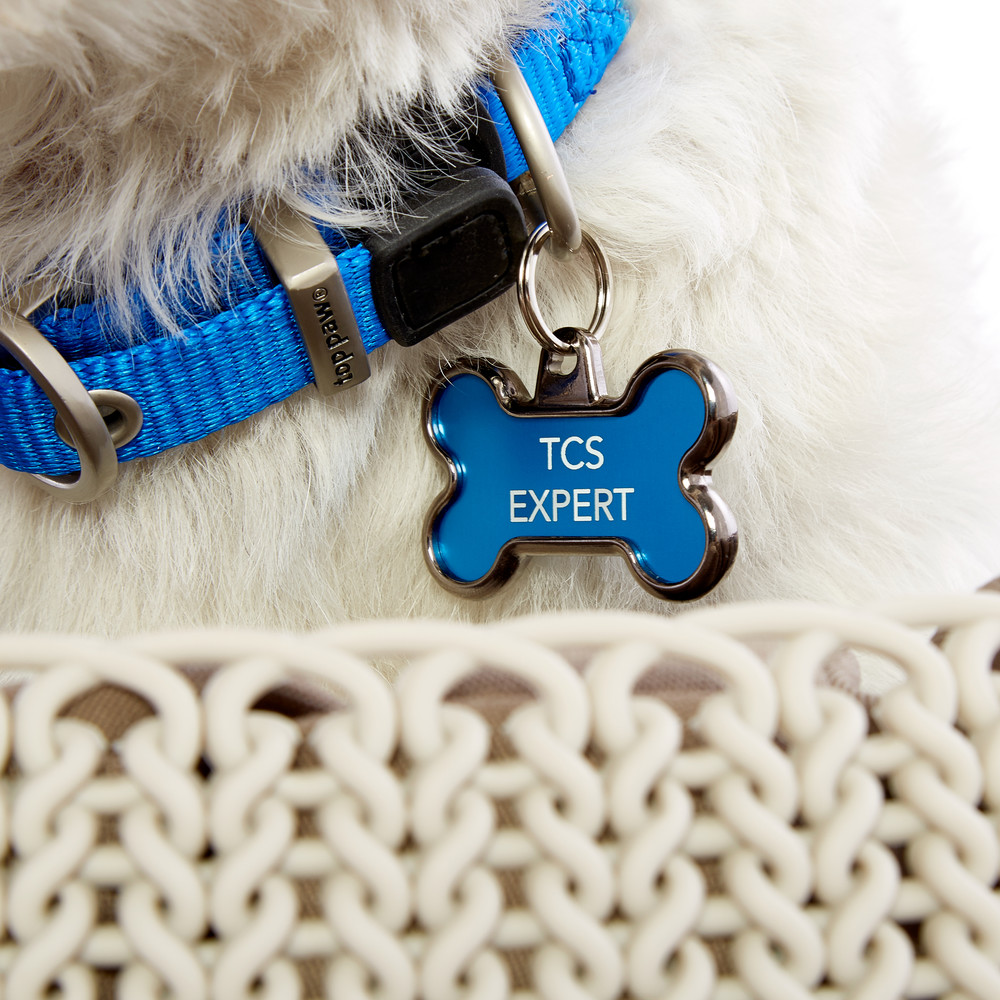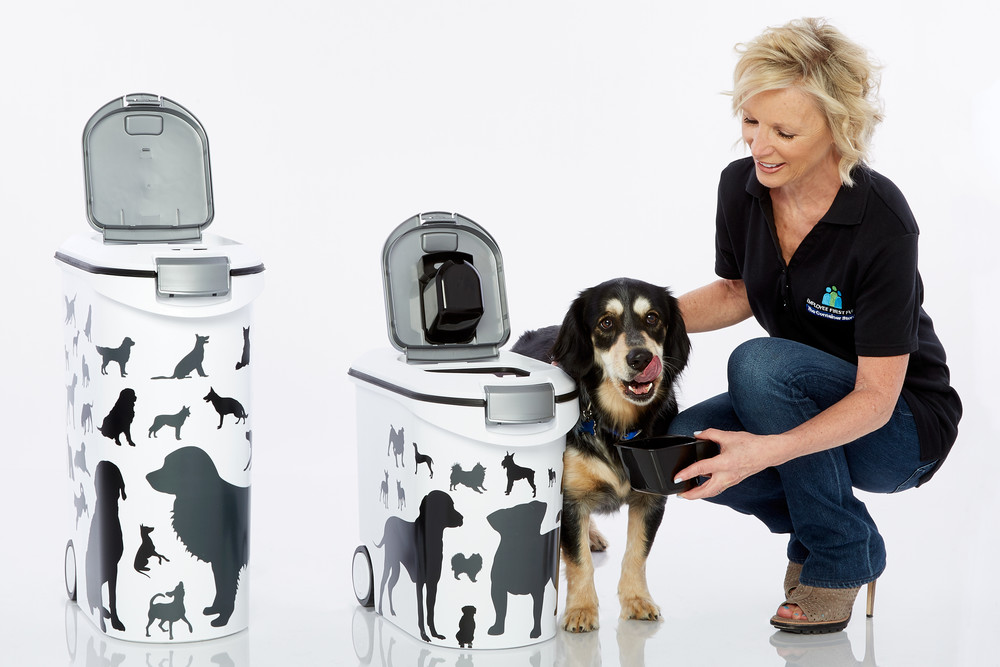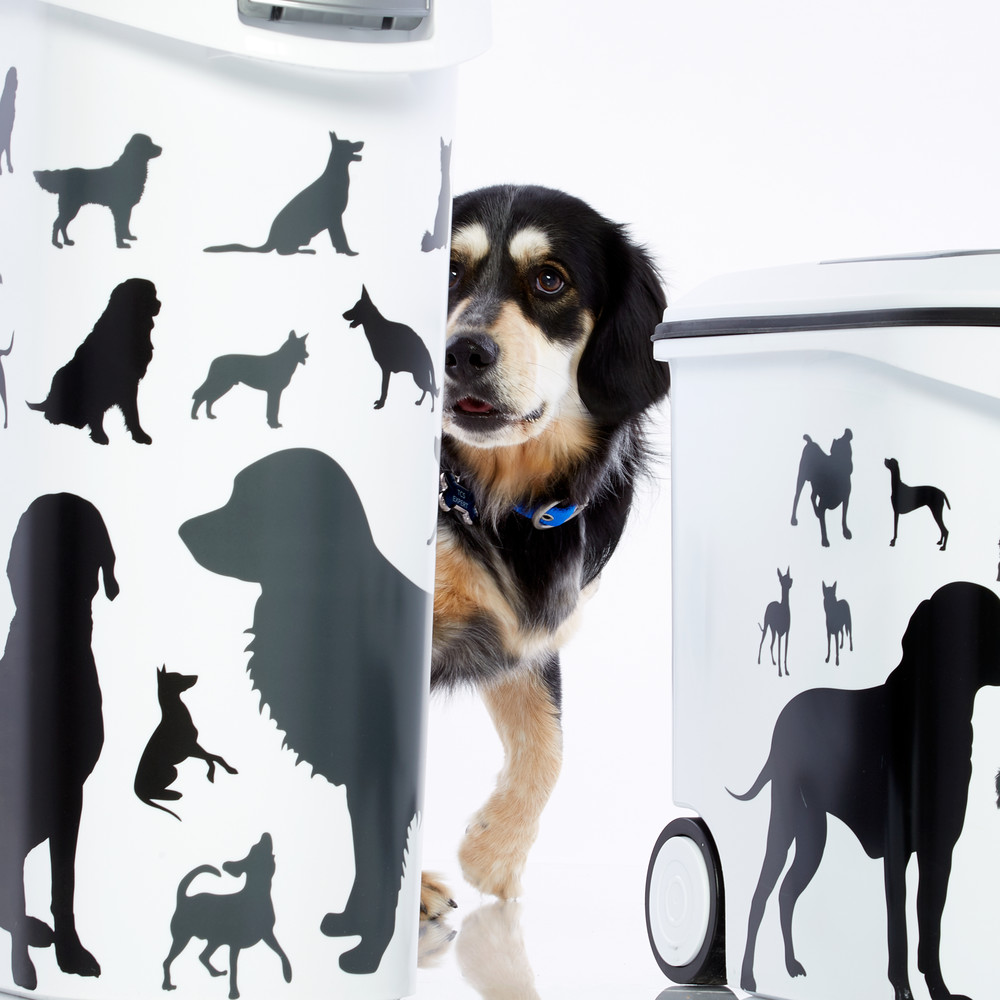 You and your four-legged friends will love these precious Dry Dog Food Containers. The lid has a small opening for everyday use and a larger opening for refilling. Each comes complete with a scoop to help measure the portions of food and also has fitted wheels for easy mobility. The cute design of dog silhouettes on these containers add a thoughtful little touch!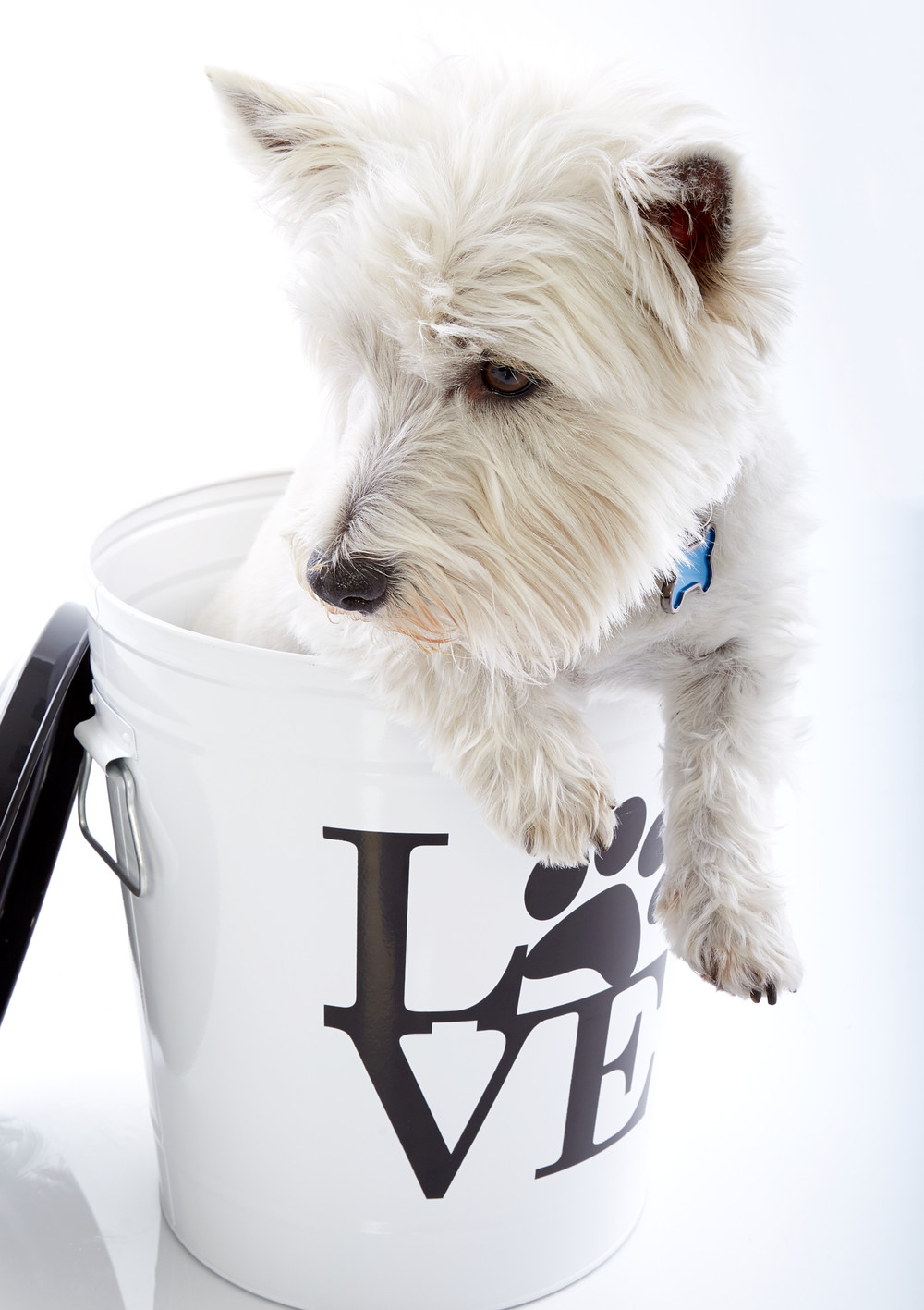 Show your doggie some love with our 20 lb. Love Pet Food Tin. Made from powder-coated steel. This canister features a lift-off lid and metal side handles.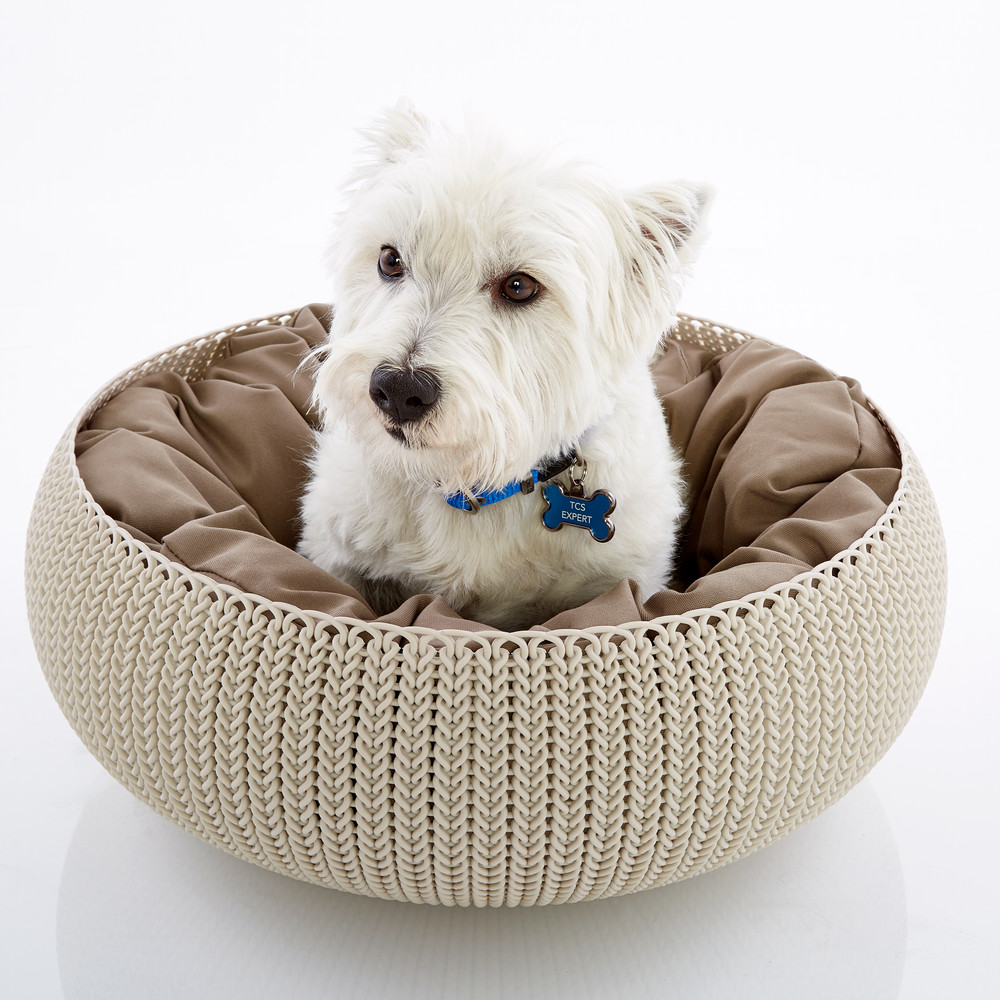 Inspired by the beauty and tradition of hand knitted sweaters and objects, our clever Pet Bed is the perfect combination of style and functionality. This cozy Pet Bed has the look of a hand-knitted sweater, yet is durable enough for daily use by your doggies. A removable cushion is sure to make this your dog's favorite spot to nap, and its beautiful design makes you happy to have it in the house for once!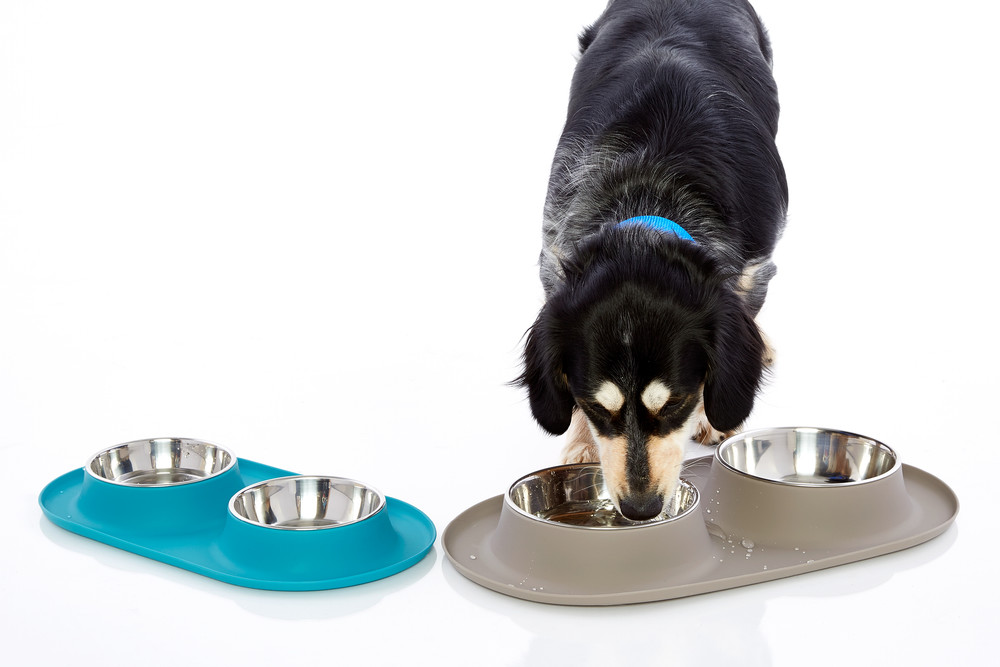 For a stylish look and easy-to-clean design, look no further than our Double Silicone Pet Feeders! The non-slip silicone base prevents damage to your floors and serves as a base to hold two generously sized stainless steel bowls in place. And, the silicone mat contains spills with the wide lip and raised edge border.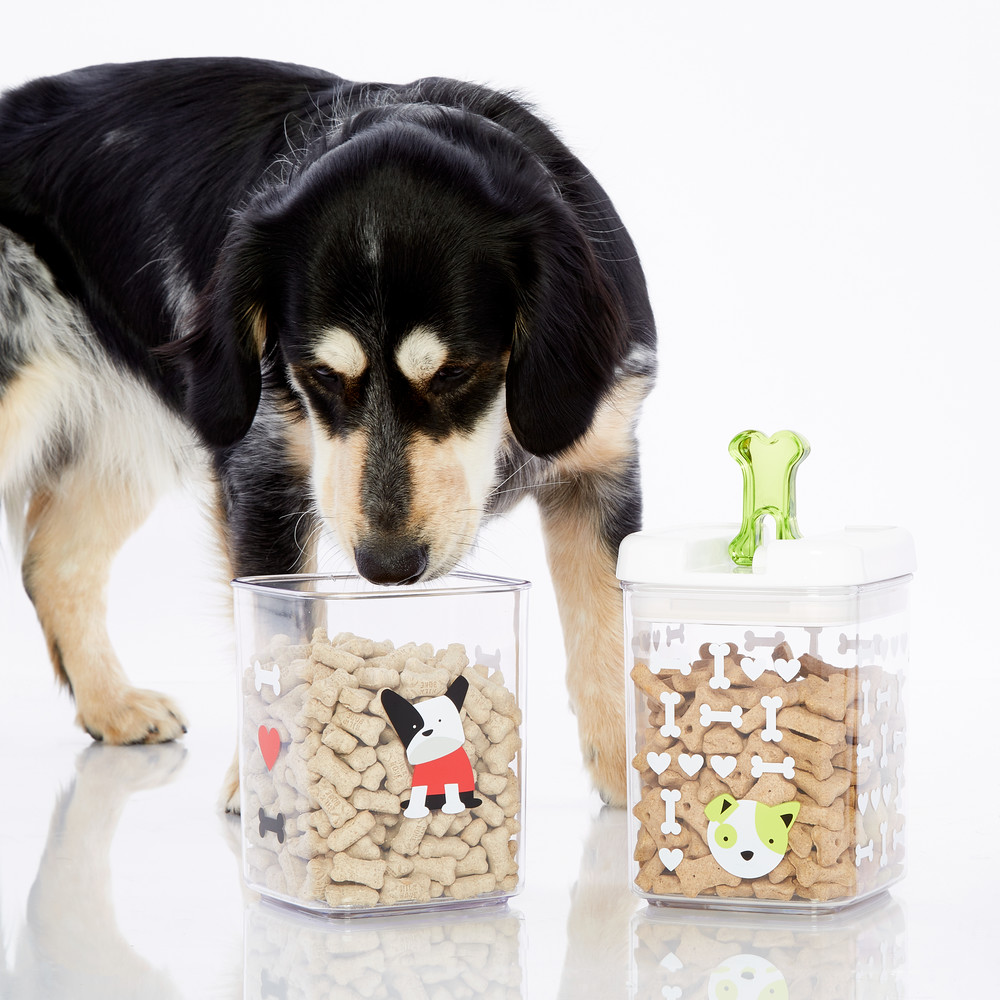 These canisters are a treat for you and your pup, and they've been one of our favorites for years now! They're a great place to store your pup's treats in a cute and convenient way, and they both have silicone seals to keep the treats fresh.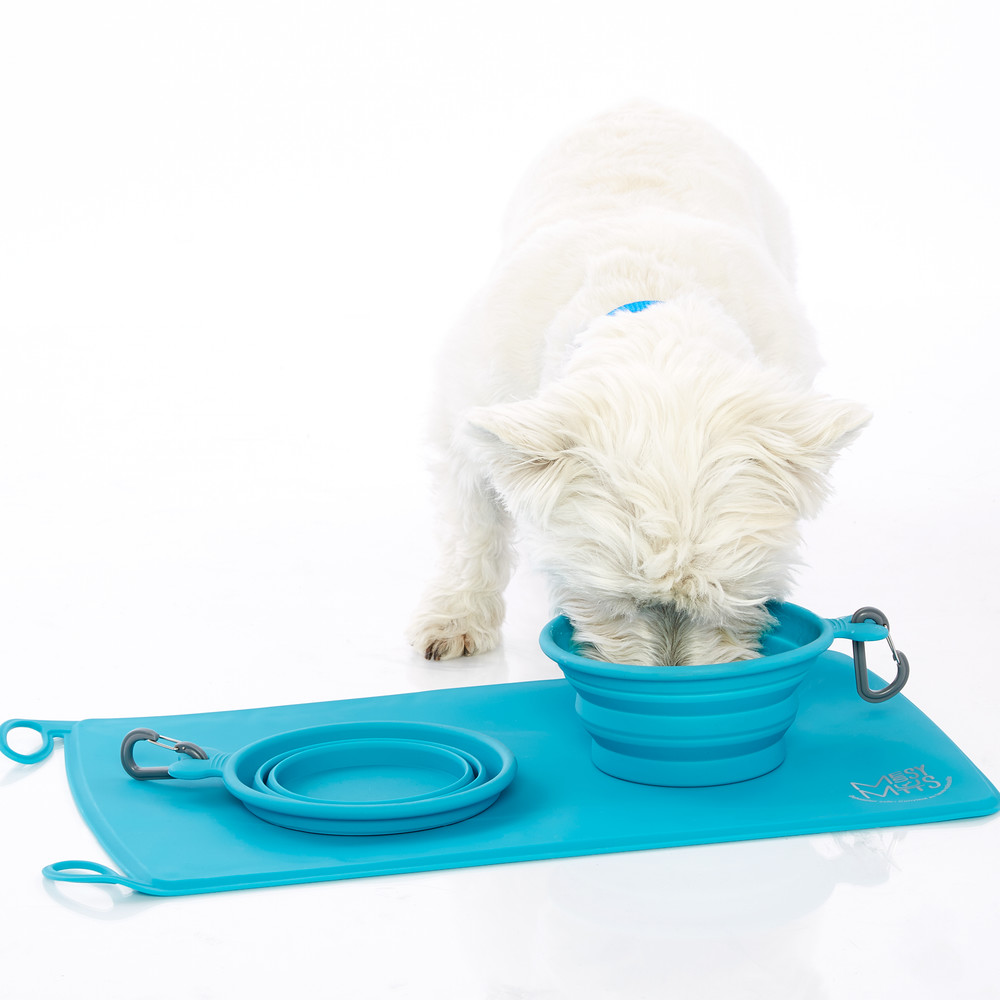 Cleanup has never been easier than with our Travel Silicone Food Mat! The mats have handy loops that allow you to easily roll them up for travel or storage, and they're made from lightweight silicone that has a raised edge border that contains spills while also preventing damage to floors. Plus, they're a breeze to wipe clean!
Use them with our Silicone Collapsible Bowl when traveling near and far. It's a convenient, must-have for every pet owner, and since it's made of collapsible silicone, it's a convenient must-have for any on-the-go family.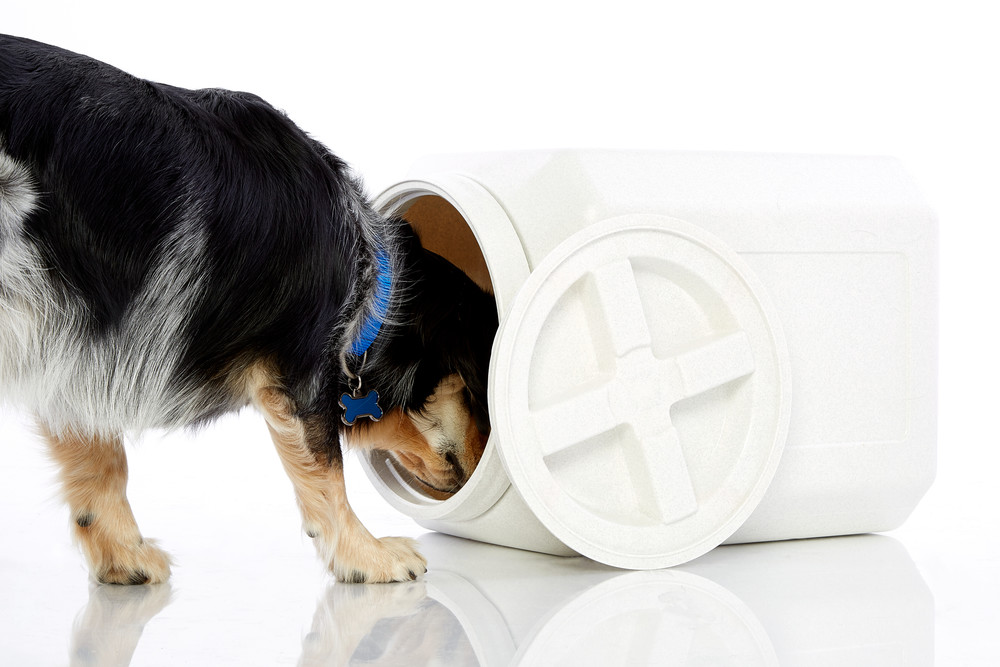 Our Dry Food Vault is the perfect airtight storage container for dry pet food. It has a 50-pound capacity, so standard 40 pound bags of pet food fit with ease. And now you won't have to wrestle with bulky, open bags that expose your pet's food to air, excessive moisture and pests. With a spin of the patented lid, the Vault locks in freshness and flavor. It's completely water- and weatherproof, so it can be stored inside and outside!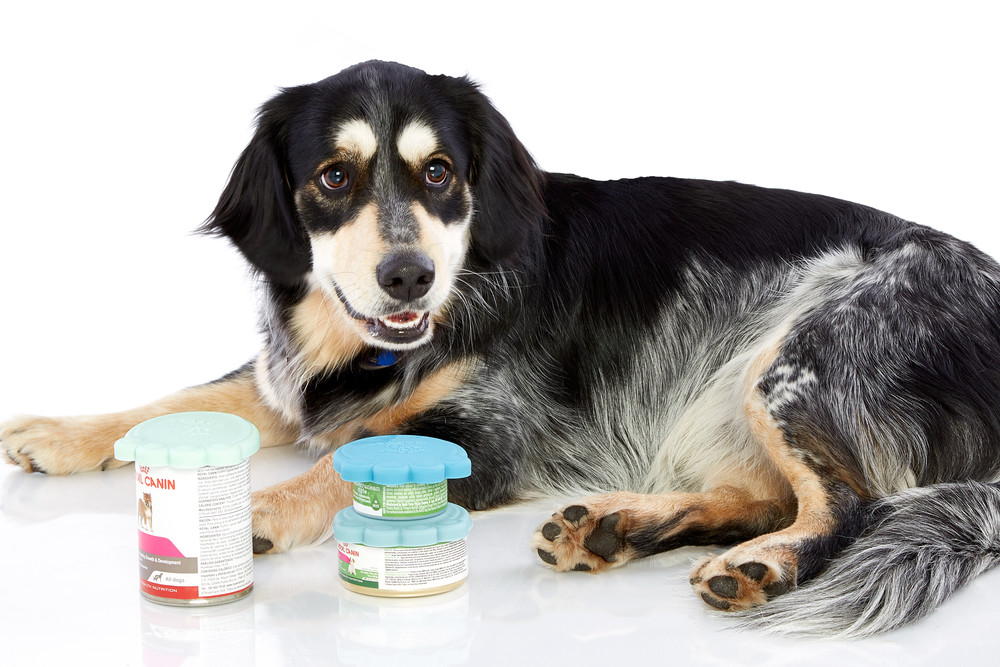 These colorful Pet Food Can Covers are extremely versatile. The super-flexible covers feature three standard ring sizes underneath so they can be used to cover a wide range of cans, and the snug fit keeps cat or dog food fresh!
Love what you see? Tell us which product is perfect for you and your pet, below!