The pantry has become a modern meeting ground for households of all sizes. Grabbing a quick snack before soccer practice? How about the makings of a delicious cake? Perhaps another bottle of wine? The pantry truly has it all - but sometimes it "all" is hard to find.
When pantry shelves are in disarray, those quick snack breaks turn into rescue missions for the things you just can't find. That's where we come in to help, because an organized pantry shelf is a staple of an organized life, too.
And we've made it even easier to create pantry shelf perfection, at any budget! Check out our six options to whip any of your pantry shelves into shape.
Under $8.00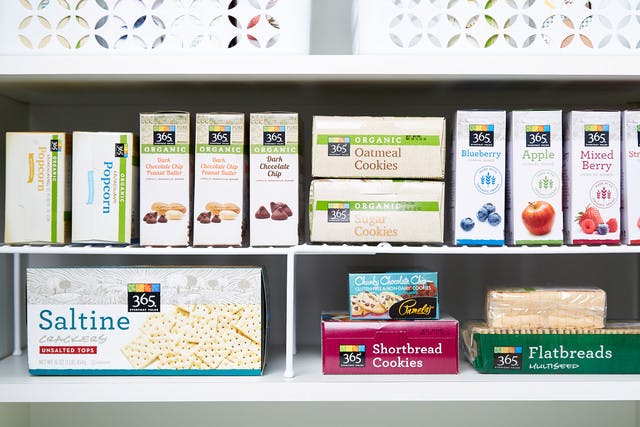 Our Large Expanding Shelf is one of best ways to maximize the space on virtually any shelf! It's adjustable from 16-3/8" to 32-1/2", allowing you to use it on just about any length of shelf, and the two sections can be used at right angles to each other to create a corner shelf in larger cabinets - plus, at a $7.49 price tag, the entire solution is under $8.00!
Under $8.00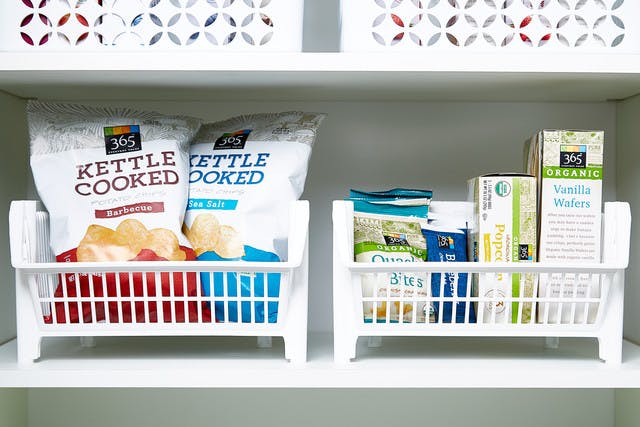 Consider the simple basket when you divide and conquer pantry organization. Our Mini Stacking Baskets are simple and straightforward to help you organize by type of food or even by family member. Best of all? The entire solution comes in at under $8.00!
Under $15.00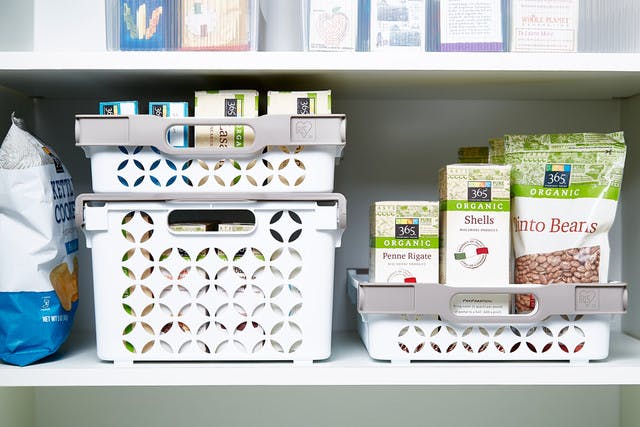 Add a bit of modularity and stackability to your pantry with our Large and Medium Stacking Baskets. They feature smart integrated handles that not only make them easy to carry, but flip in so it's easy to stack the baskets on a shelf. And, the cute cut-out pattern means you don't have to keep them hidden behind the door. Entire solution is under $15.00
Under $15.00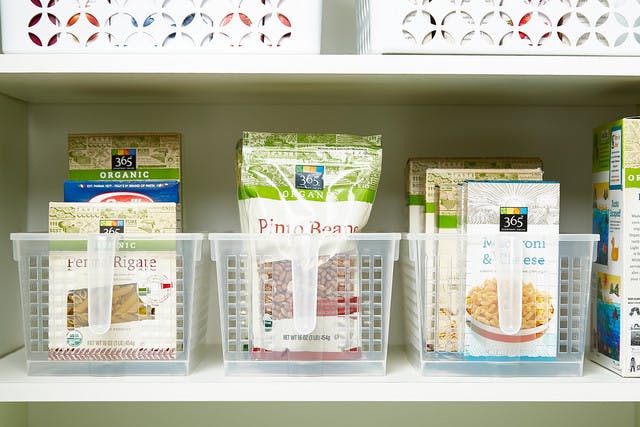 Grab and go with our Large Handled Storage Baskets. Organize like items in a flash, or designate one basket per family member for them to easily pull out, take and go! The handles make them easy to move around and take out of the pantry, while the clear design allows you to easily see what's stored inside. All under $15.00
Under $15.00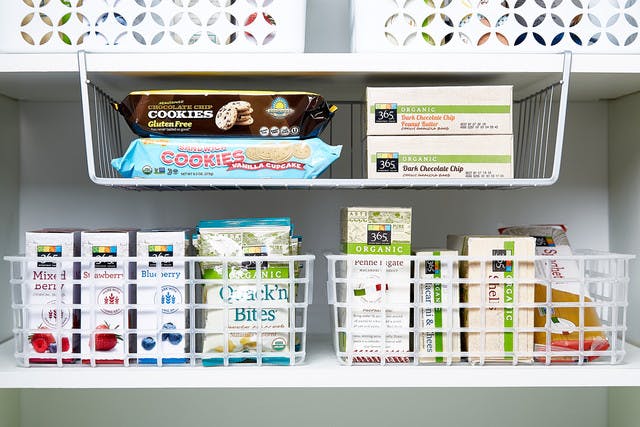 Think under and over with our Large Undershelf Basket and our Plastic Grid Basket. The baskets feature flat wires that offer a secure, snug fit on your existing shelf, while the wide opening of the basket allows easy access to the interior. It's perfect to store items like cookie containers, small boxes of dry goods and even mugs! The Plastic Grid Basket's simple design keeps your things visible when perusing the pantry. All under $15.00
Under $20.00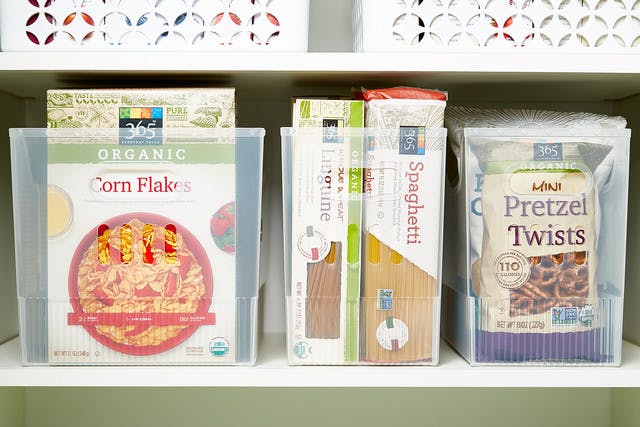 High and mighty pantry goods meet their match with our Extra Large and Large Multi-Purpose Bins! They're perfectly suited to your larger pantry goods like cereal, spaghetti, bags of chips and more - and their integrated handles make them a breeze to take off of any shelf. All under $20.00
We hope you love our ideas to create pantry perfection. If you have any ideas for us, share it with us below!