Spices have a way of transporting you to another place and time. Whether it's memories of smelling basil or mint from the garden for the first time or the favorite dishes that you remember cooking with them, each spice or collection of spices has a story, and a wonderful, beautiful one at that.
But there's just one small issue, the jars and canisters they come in don't necessarily help play to this beautiful and wonderful narrative, especially when used for gifting to and serving from. That's where we, and fabulous blogger and chef, Valerie Aikman Smith collaborated to give you a few ideas for your best spice storage, gifting and serving yet! Check out a few of our options and some fun recipes for each, below.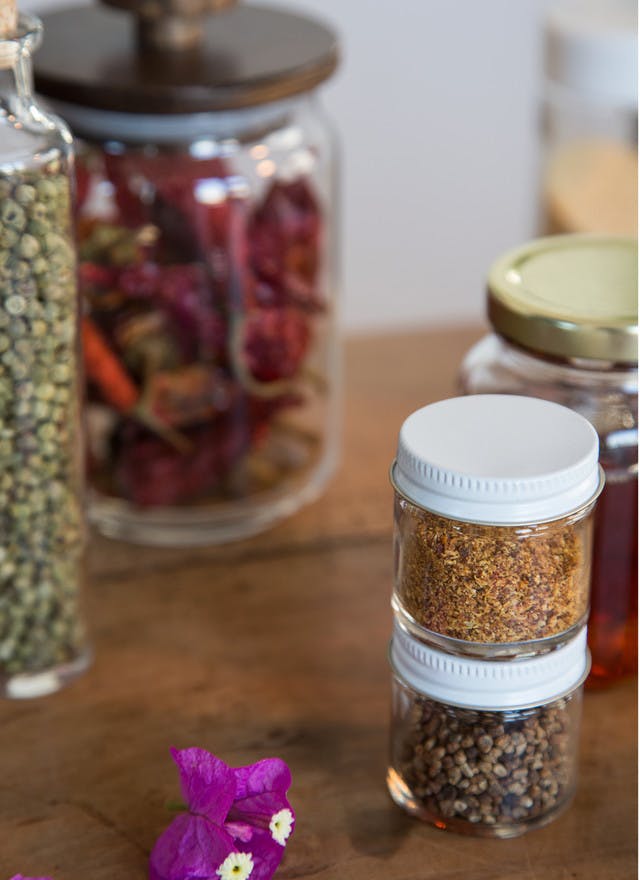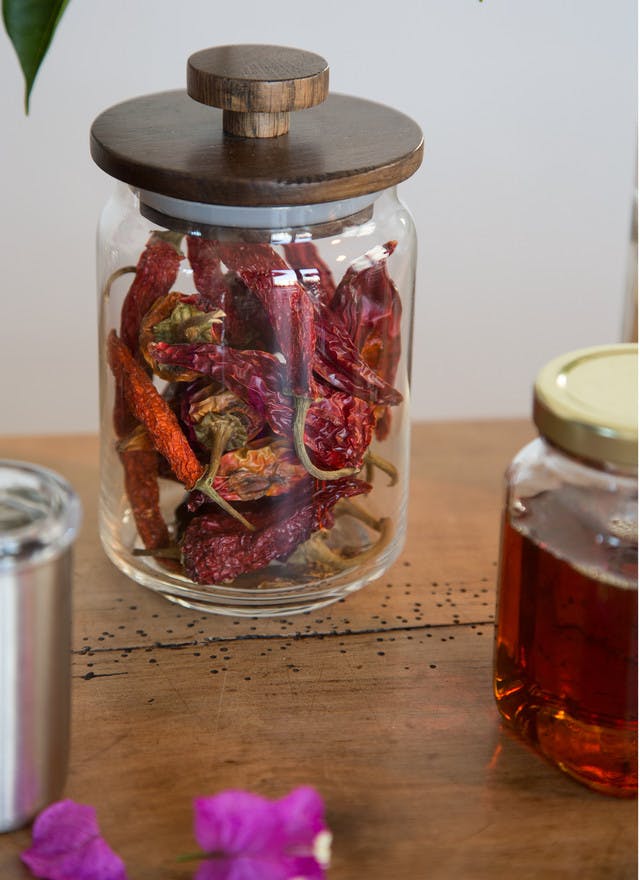 For larger spices that are easy to pick out individually, our 22 oz. Artisan Glass Canisters with Walnut Lids are perfect for storage and display. They look beautiful themselves but show off your colorful spices with ease.
More granular spices like peppercorns and capers are perfect to be store in our 4 oz. Glass Cork Top Bottle, its narrow cylindrical shape saves counter space and shelf space.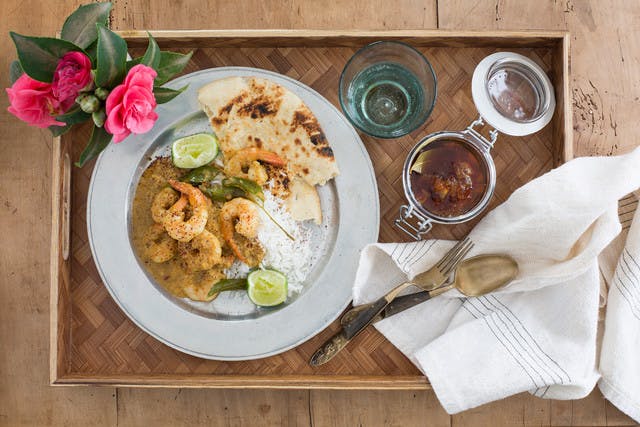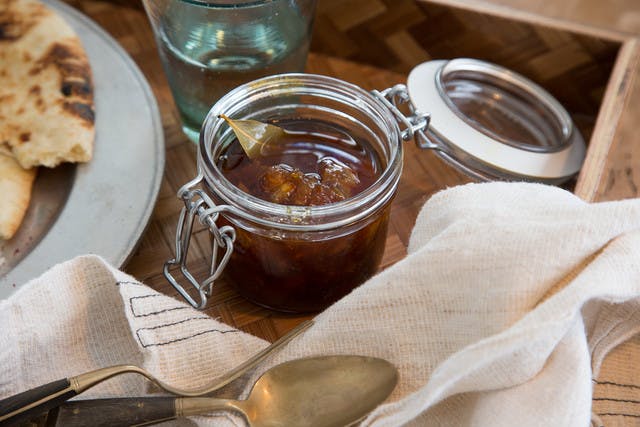 Our Hermetic Jars work twice as nice as a place to store and serve from. When you're finished with them for serving purposes, just pop the lid back on and it will be hermetically sealed.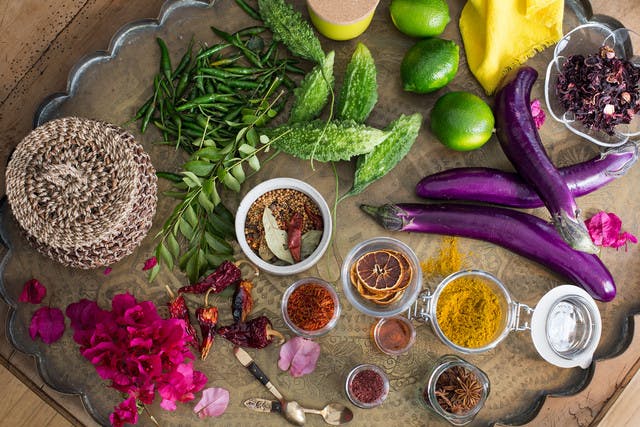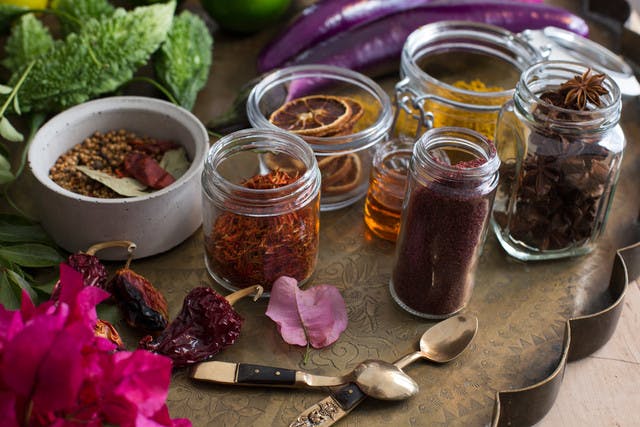 Our assortment of canisters also work well for spice display, too.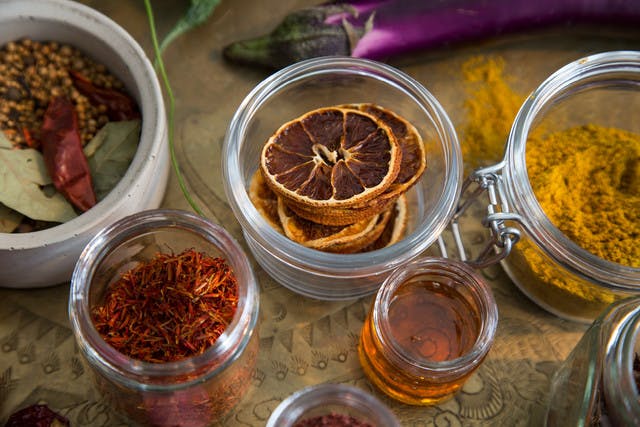 Our glass canisters are perfect for powder spices, circular spices, larger spices and even liquids. Their airtight seals keep them fresh every time you snap closed.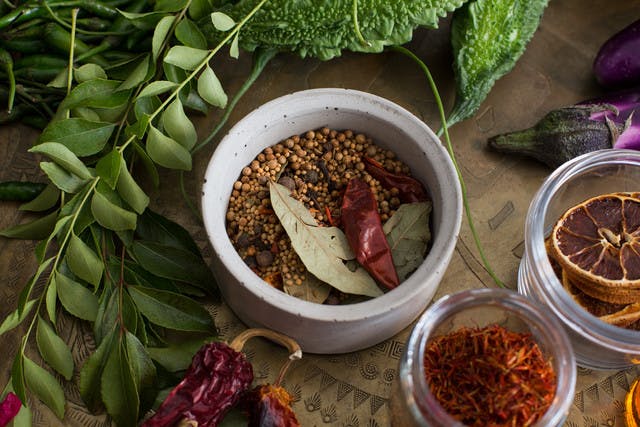 Our Small Round Concrete Container is an absolutely beautiful product made of polished concrete with a weighty design that's beautifully functional for spice storage.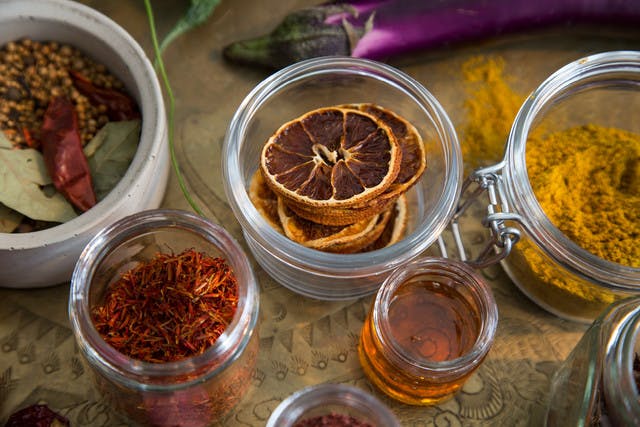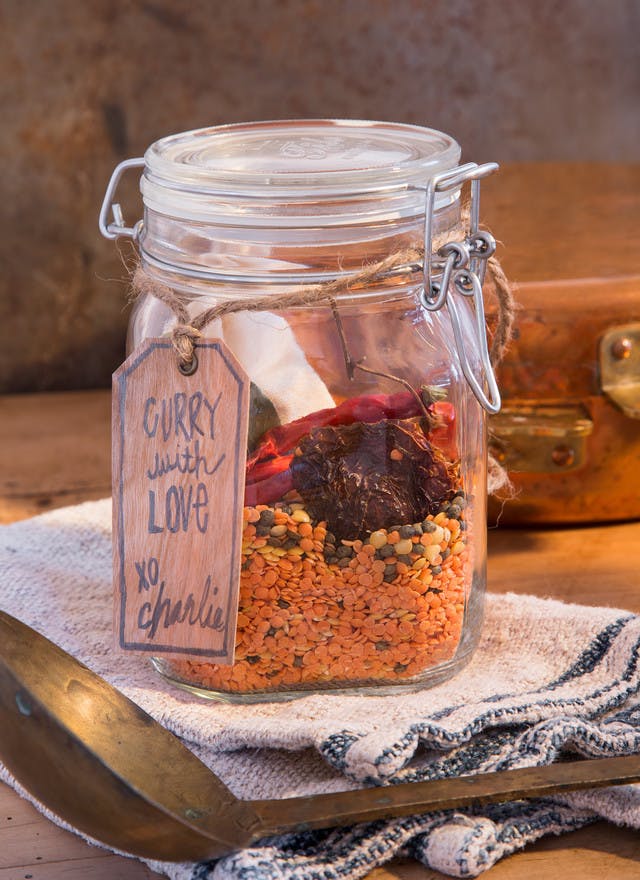 Combine all of your favorite spices together with lovely note for a special gift they won't forget! Using our Hermetic Glass Storage Jars, you can combine all the dry ingredients and tasty spices for a recipe that makes a mark.
Prawn Madras Curry
Serves 4
INGREDIENTS
3 tablespoons of ghee or vegetable oil
1 large yellow onion diced
2 cloves of garlic minced
2 tablespoons of Madras Curry Paste
14 oz. can of diced tomatoes
14 oz. can of Coconut Milk
1 cup of organic chicken stock
4 sprigs of fresh curry leaves
1lb of Prawns peeled with tails on
Basmati Rice to serve
Naan Breads to serve
Yogurt to serve

METHOD
Place a large sauté pan over a medium to high heat and add the ghee. When it has melted and is bubbling add the onions and garlic and cook for 5 minutes stirring occasionally until golden brown. Add the curry paste and stir to mix.
Pour in the tomatoes, coconut milk and chicken stock and stir to combine. Bring the curry sauce to a boil then reduce to a simmer and add the curry leaves. Cook for 15 minutes.
Add the prawns and continue to cook for another 6-8 minutes until they are pink and cooked through.
Spoon the curry on to plates and serve with Basmati rice, Naan breads and Yogurt.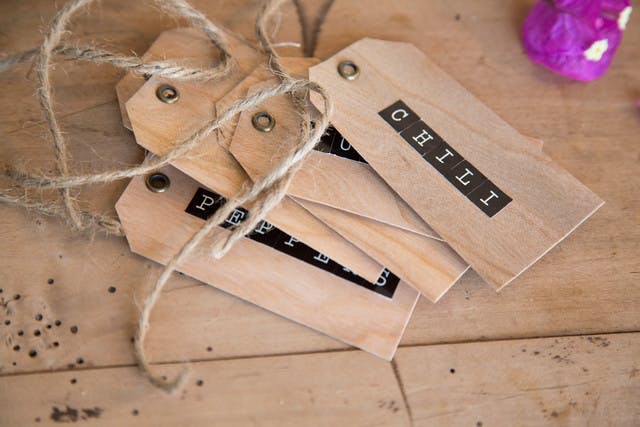 By using our Cherry Wood Gift Tags and our Black Typewriter Alphabet Stickers, you can personalize each tag to the recipient of the gift or the dish itself! It's the perfect way to add a personal touch.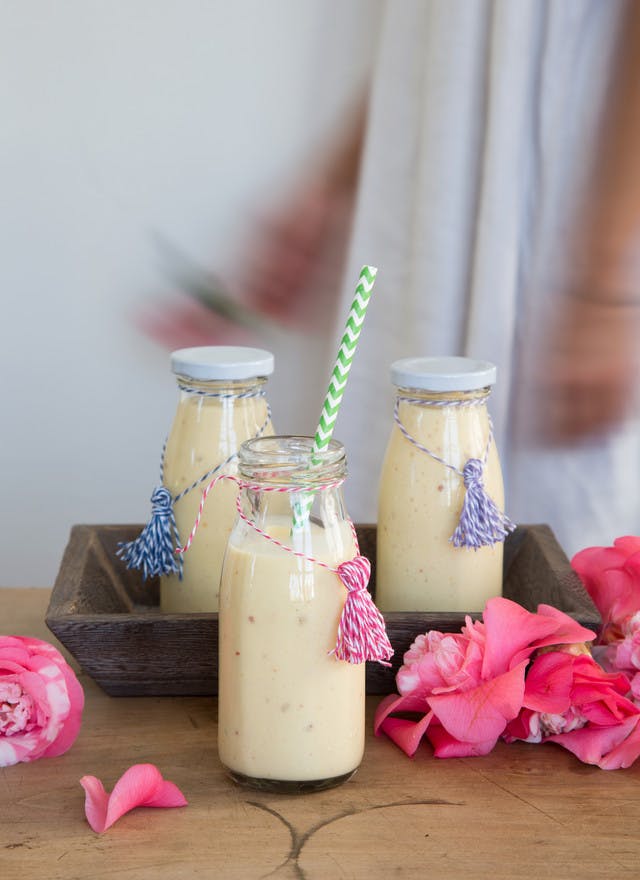 Spice up your Chai Tea presentation with our Glass Milk Bottles and Paper Straws. It's a fun way to serve this sumptuous drink at parties and celebrations.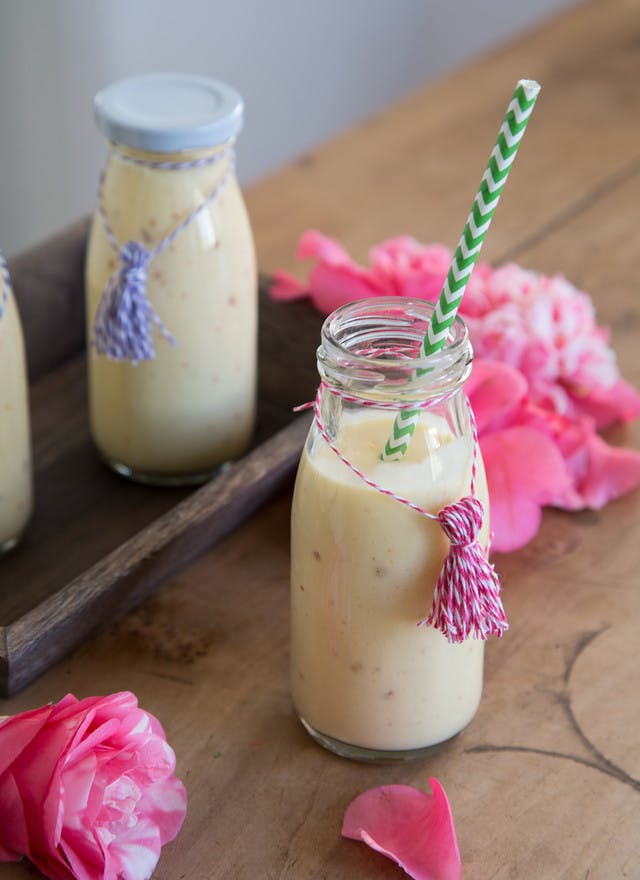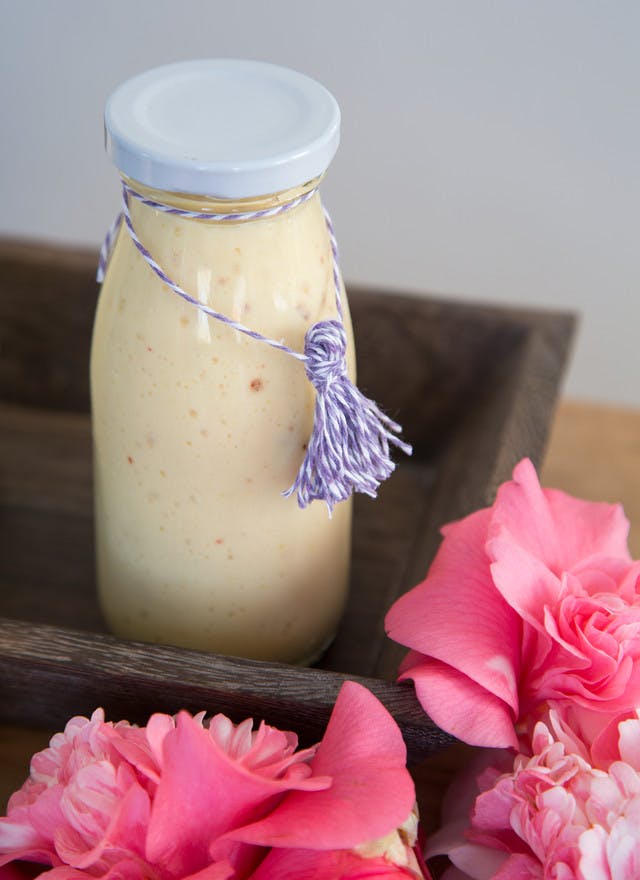 Mango & Chili Lassi
Courtesy of Valerie Aikman-Smith
Serves 4
INGREDIENTS
2 cups of Greek Yogurt
1 cup of fresh or frozen mango chunks
½ teaspoon of dried chili flakes
2 cups of ice
METHOD
Pour all the ingredients into a blender along with the ice. Process until smooth, then pour in to glasses and serve. You can also pour the lassi into glass bottles, screw the lids on and refrigerate until ready to use.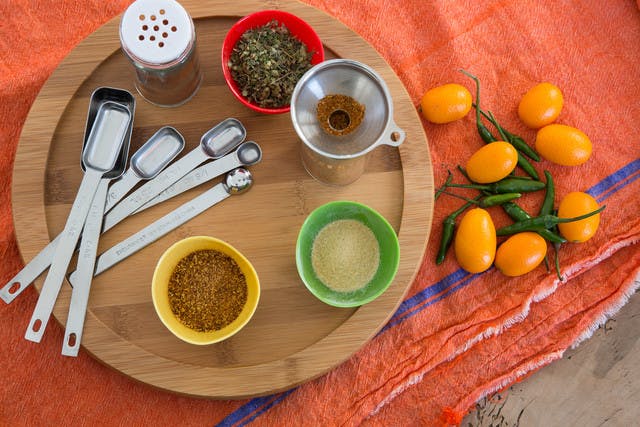 Love the spice but looking for a more sophisticated way to store them? Transferring them to beautifully coordinated containers is easier thank you think. With our 4-Pc Pinch Bowl Set, Spice Measuring Spoons and Stainless Steel Spice Funnel, you can divide and filter in a snap!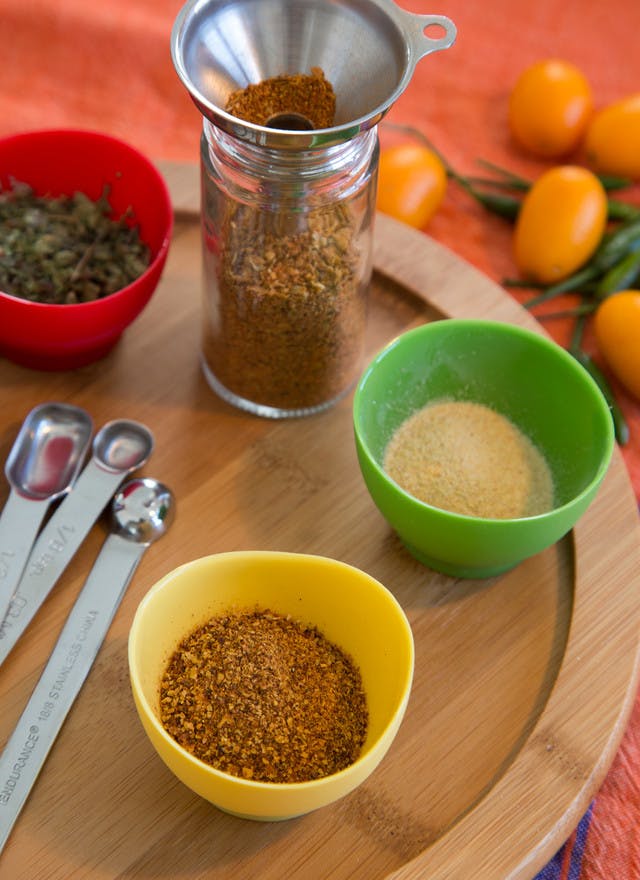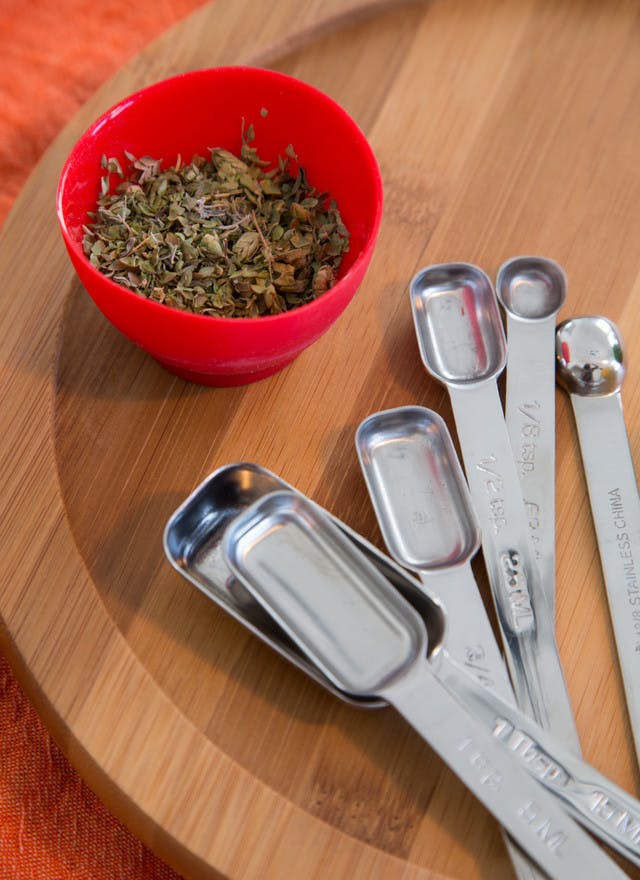 Our Spice Measuring Spoons are made from beautiful stainless steel and come with measurements on each. They're perfect to transfer your spices and use while cooking!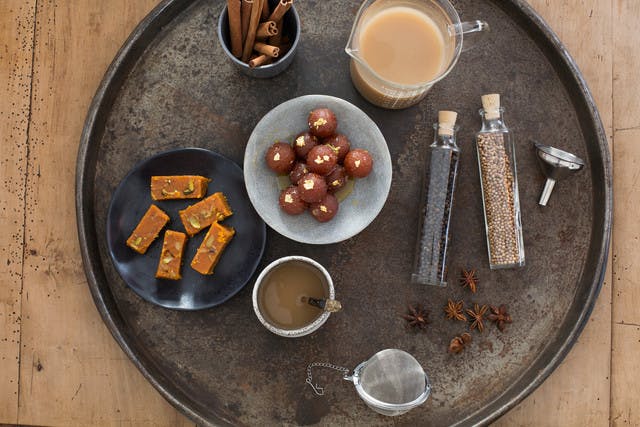 Our Borosilicate Glass Measuring Cup, Small Bamboo Jar with Cork Lid and Glass Cork-Top Bottles work in tandem to create a delicious Chai Tea with a beautiful set up for guests to sit around, chat and enjoy!

Chai Tea
Serves 2
INGREDIENTS
2 teaspoon of ground ginger
10 Cardamom pods bruised
2 cinnamon sticks
5 Star Anise
2 teaspoon of black peppercorns
1 teaspoon of whole cloves
4 teaspoons of black tea
Milk to taste
Sugar to taste
METHOD
Place all the spices in a pan and pour in 1 cup of water. Bring to a boil over a medium to high heat and cook for 2 minutes. Remove the pan from the heat and add the tea and allow to steep for 5 minutes.
Strain the chai into a cup or glass and add milk and sugar as desired. To make a chilled version pour the chai into a glass filled with ice.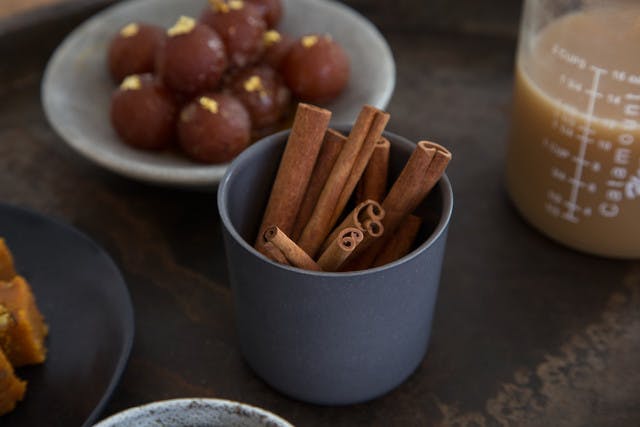 We hope you've been inspired to create some spice stories of your own! Let us know which products work for your spice inspiration, below!
Stylist: Gena Sigala