As we settle into summer, with all the fun happening around us, sometimes the house "business" gets pushed off a bit. Who can blame us, right? Vacations to enjoy, kids at home to entertain. Day camps and play dates to get the kiddos to and from. Who wants to do laundry, or filing, or even clean out that cabinet full of craft supplies that never get used because everyone is afraid to open it? But it all has to get done, right? With the right products and just a little time - you can brighten up some of those boring areas with some quick 30-minute makeovers that won't seem like a chore.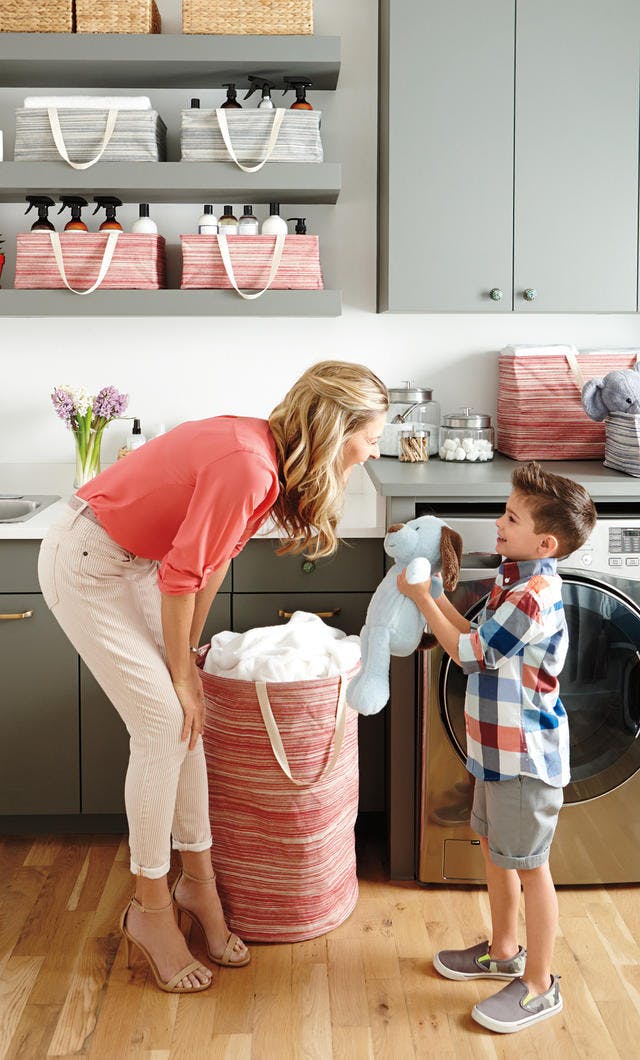 Give your laundry room a new spin with bright and beautiful Round and Rectangular Artisan Crunch Cans. The handles will make it easier to get little helpers in on the act of transporting laundry. They are also great for but can also serve as a stationary catch-all for anything from toys to throw blankets. And when they aren't in use they "crunch" down for easy storage. Freshen-up your laundry supplies with ones that are high quality and prevent your delicates from tatters and tears. We just love the Laundress line that offers a wide range of laundry and fabric care products, are allergen-free, and help cut down on the dry cleaning bills.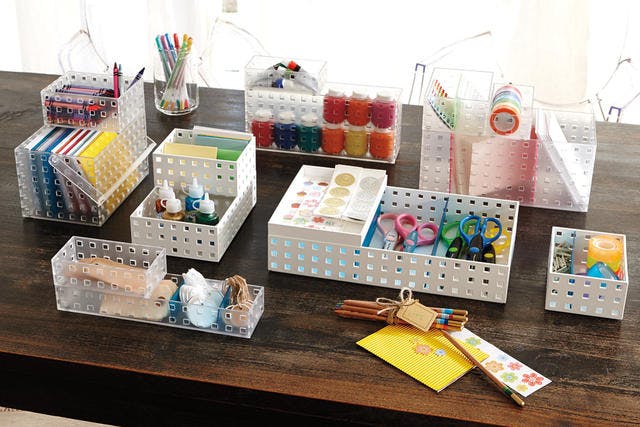 Take just 30 minutes to clear out the cabinets and drawers full of craft and school supplies. Toss anything that's unusable. Then, get the kids involved in creating their own craft center using modular bins like these Like It Bricks, which come in a variety of shapes and sizes and can stack to your heart's delight. Check out these downloadable labels - which will help direct the kids where everything goes after their summer masterpieces are complete.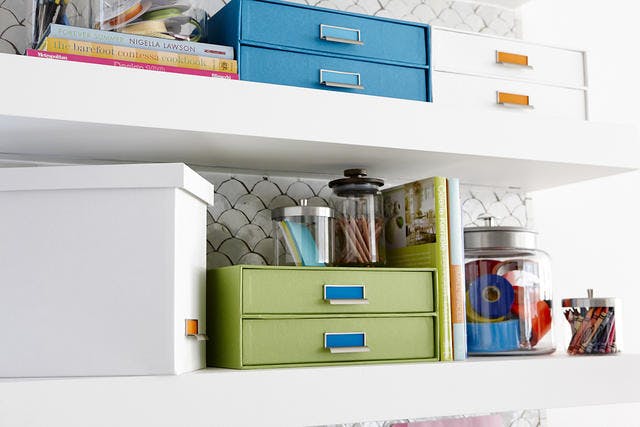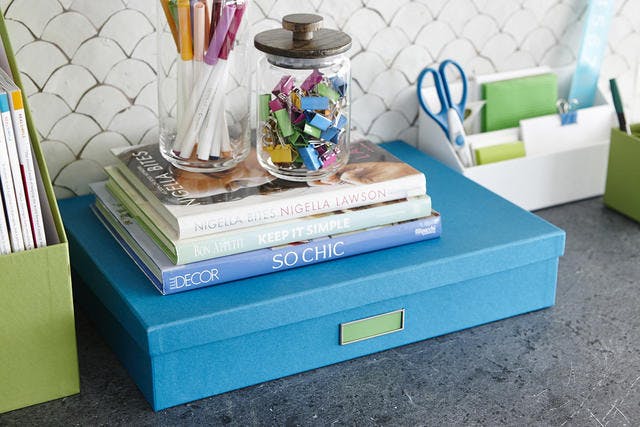 Create a command center that's cheery and bright - that way sitting down to pay bills or sort out schedules won't seem so dreary. Our Bright Stockholm Office Collection comes in a variety of fun colors and sizes for all of your paper storage and filing. They are a constant go-to in my house and are great because they are made using heavyweight, 70% post-consumer recycled fiberboard - which is sturdy and a great environmental choice. Love these Apothecary Jars and the Artisan and Montana Glass Canisters that work in every décor and store just about anything. Add some personality to your space by taking some of your favorite coffee table books off the table or bookshelf and "style" them in artful stacks intermediately on your command center shelves. When work gets a bit boring, you can take a quick look through one of them to remind you what you're going to have more time for since you're so organized!