Even innovative offices have "that closet".
It starts out as a beautiful empty room with SO much storage potential, but slowly becomes a place to put every item you know you'll need one day but don't need right now. Soon enough, it becomes an abyss of stacked boxes and random items positioned haphazardly along a wall.
That's exactly what happened to Marriott's ISI Innovation Closet at their corporate HQ. This closet serves to hold all of their creative, office (and most importantly) coffee supplies, plus all of the holiday knick nacks they pull out a few times a year.
Organizing that many things in one place without a system is a recipe for organizational disaster. So, when Anna Mancebo, the talented VP of Insight and Strategy at Marriott, contacted us to come help them take their Innovation Closet to a place where their employees could actually innovate, we couldn't wait to get to work!

Check out how our fabulous Contained Home Organizer, Beth Burgstaler, and a few of our best-selling solutions helped transform the space, below.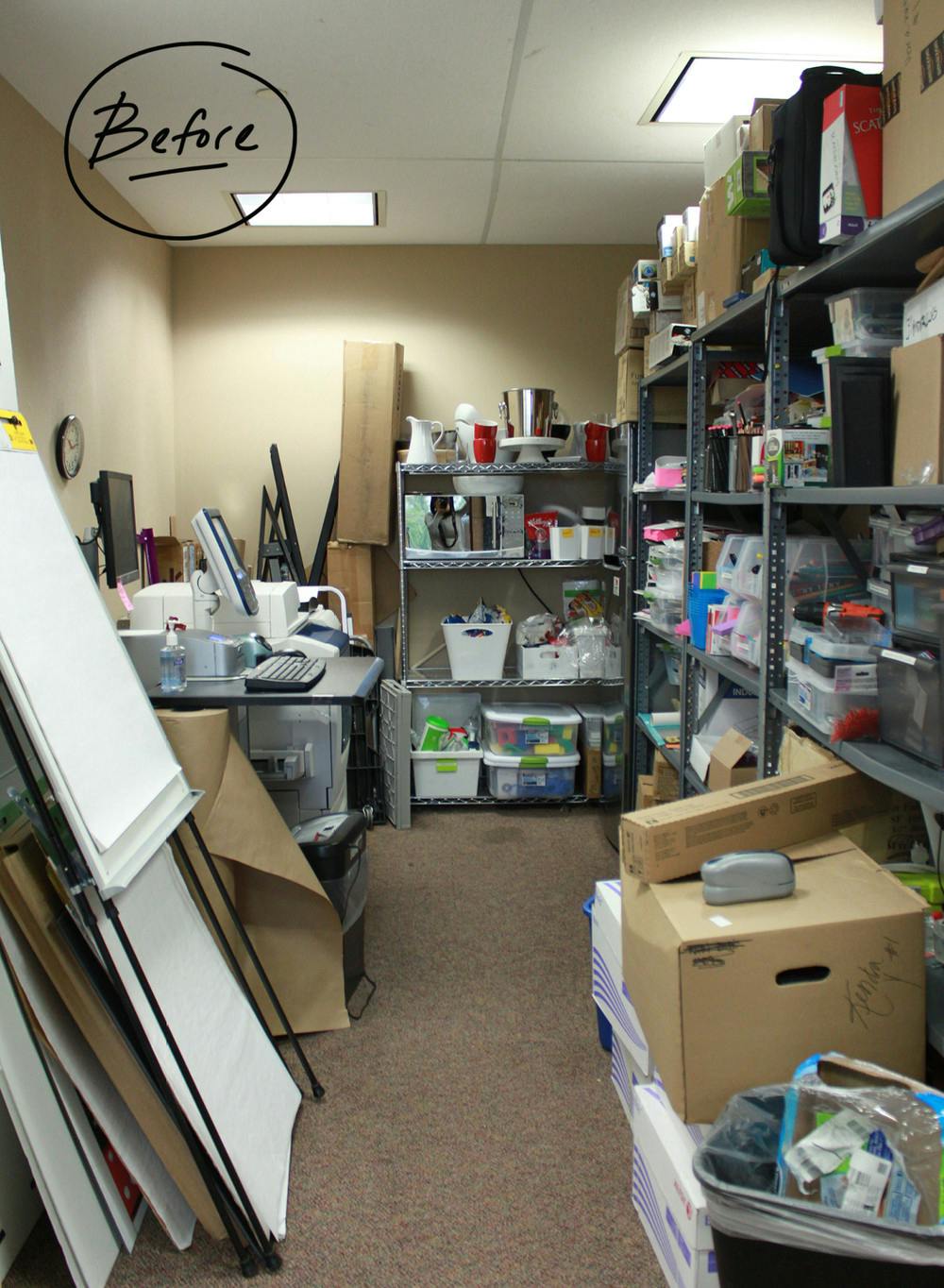 Before, the team's space was cluttered from floor to ceiling with no system of order to help the team locate or work with anything in the space.
"After I met Anna and her team, I couldn't wait to get started. They're such a hardworking, creative, energetic group of people and were all so on board with the project and their willingness to make it better," says Beth.
"This space was used for storage, but it was clear that no one really had any idea of what was in there because over time cardboard boxes had just been piled on the shelves with no label and no transparency to actually see what was in them. Because the existing shelves were so deep and high, it was impossible to access anything that wasn't at eye level," she continued.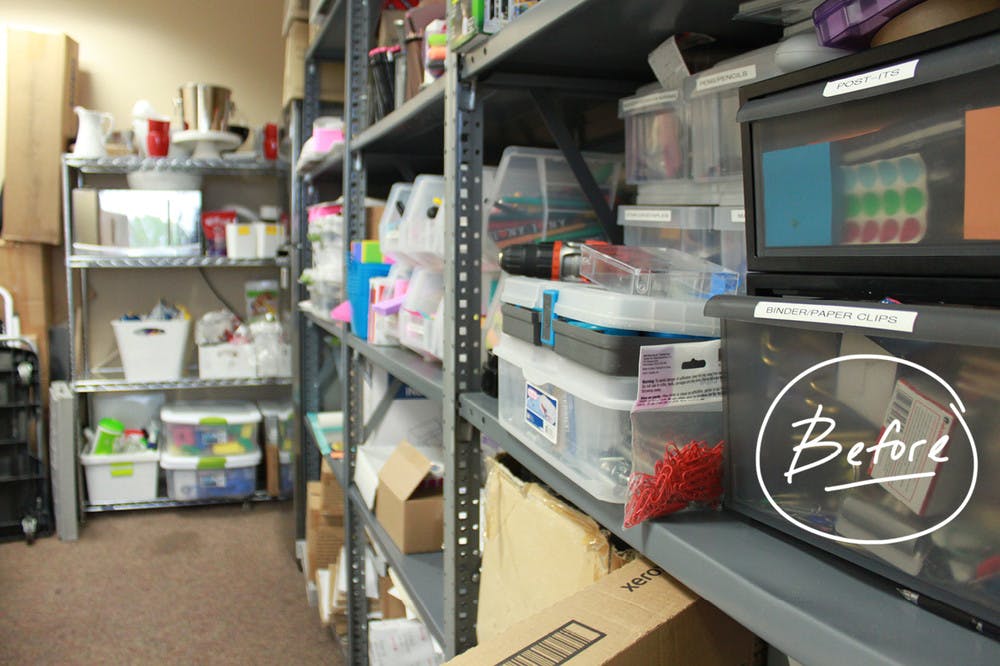 Beth walked the space with Anna and talked to her about her and her team's needs. Since the location of the Innovation Room was right around the corner from where the group brainstormed all of their game-changing ideas, Beth knew that this space needed to inspire the same sort of calm and creativity needed to fuel those ideas. After they determined what could and could not be repositioned in the space, an organizational plan took shape based on creating zones defined by purpose:

Printing and copying
Kitchenette
Office supply storage
Long term storage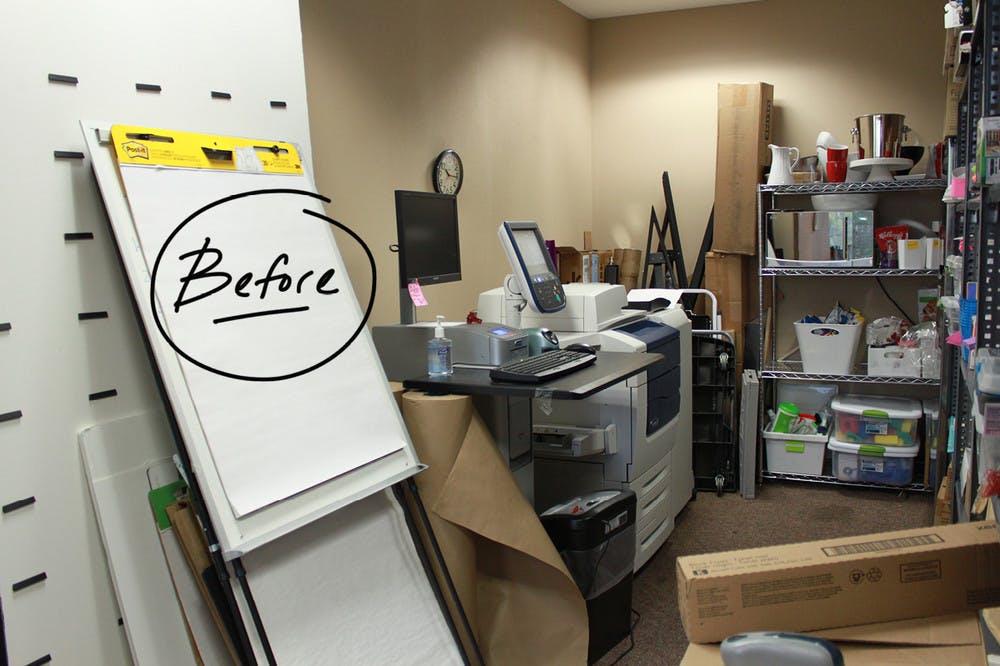 With these four sections in mind, Beth and team started to work!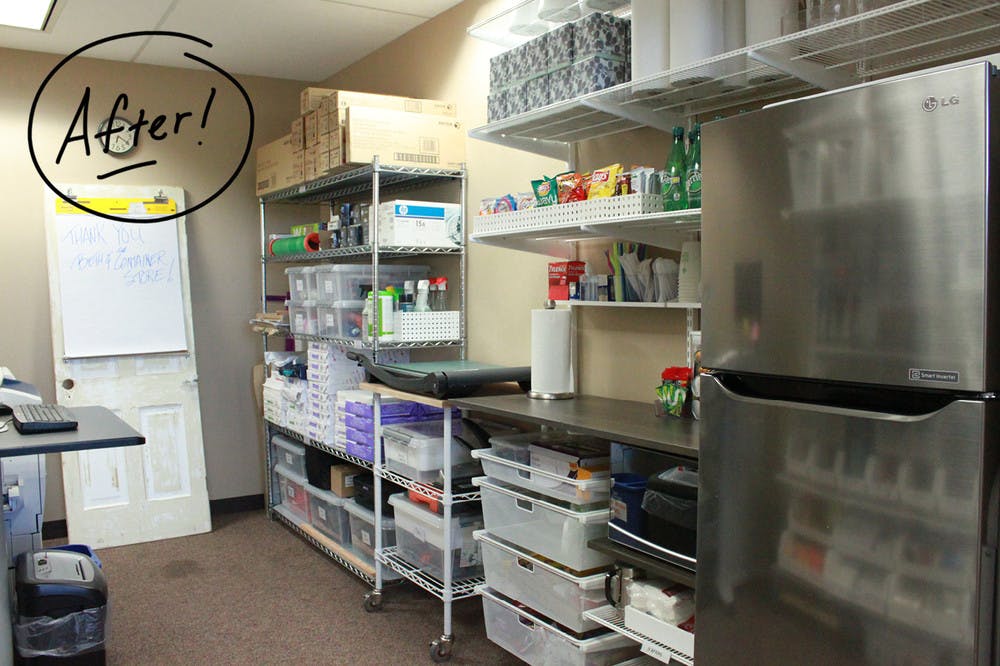 Using our Driftwood & White elfa Office, elfa utility Shelves and Trays and the strength of Metro Commercial Studio Shelves, Beth helped to create a space that made everything easily accessible for the entire team.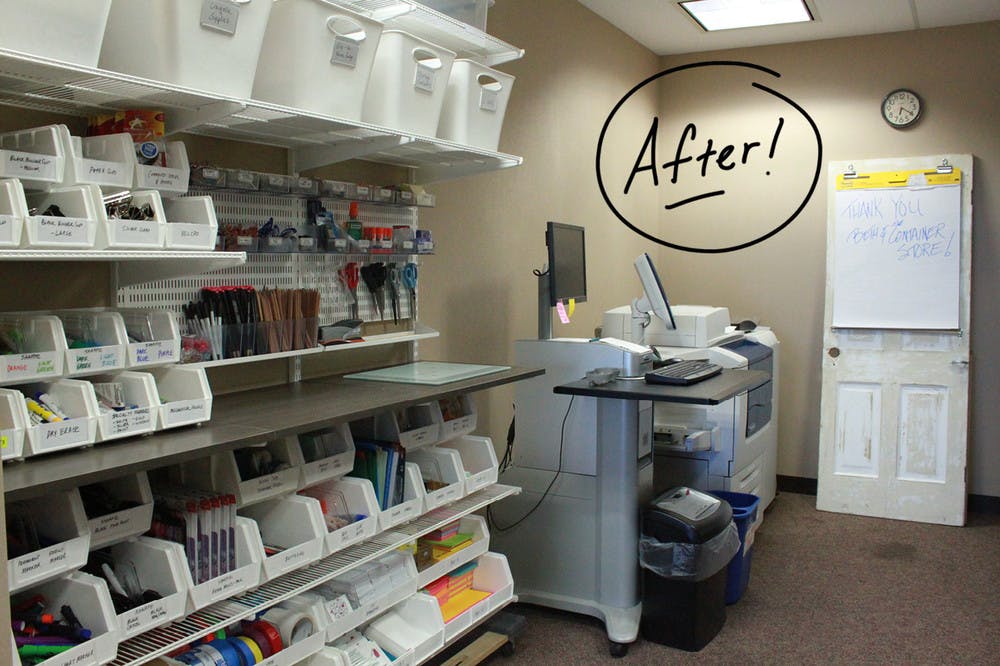 The holy grail of this space had to be the office supply center. By using a mix of our Taper Storage Bins and various sized AkroBins, Beth created a method to the madness that was searching for supplies. Now, it takes no time to find the right pen, pencil, piece of paper or scissors to keep the team going.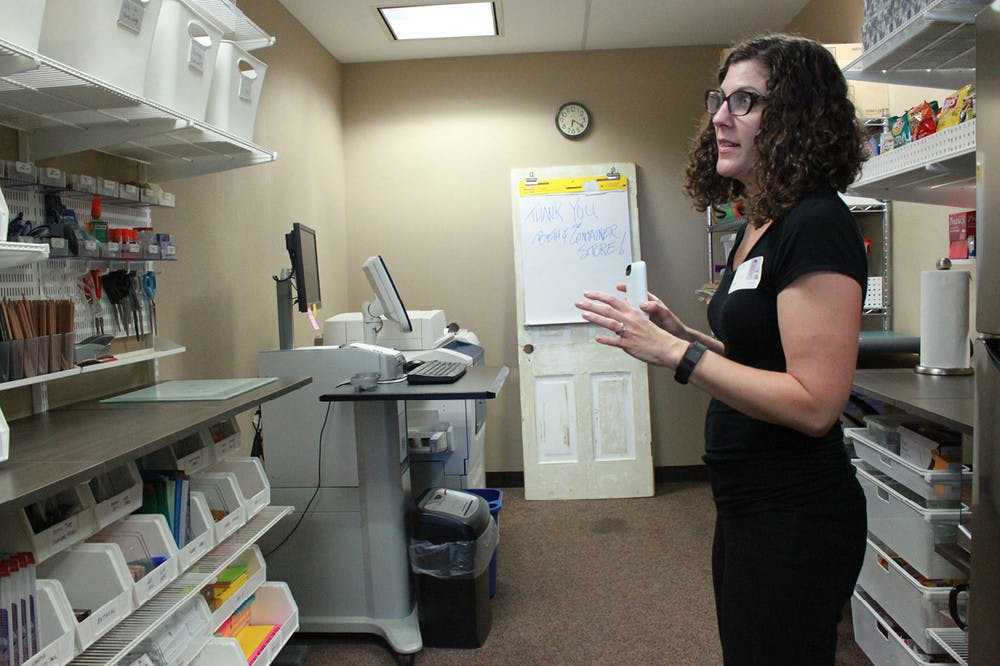 "From there, I set out to create an office supply system with labeled AkroBins. Front and center in the system was the rainbow of Sharpies that the team uses on a daily, possibly hourly basis. They really love their Sharpies! Every office supply found a home, and I even had room to create a work station in the storage area—something the team had not had previously," Beth said.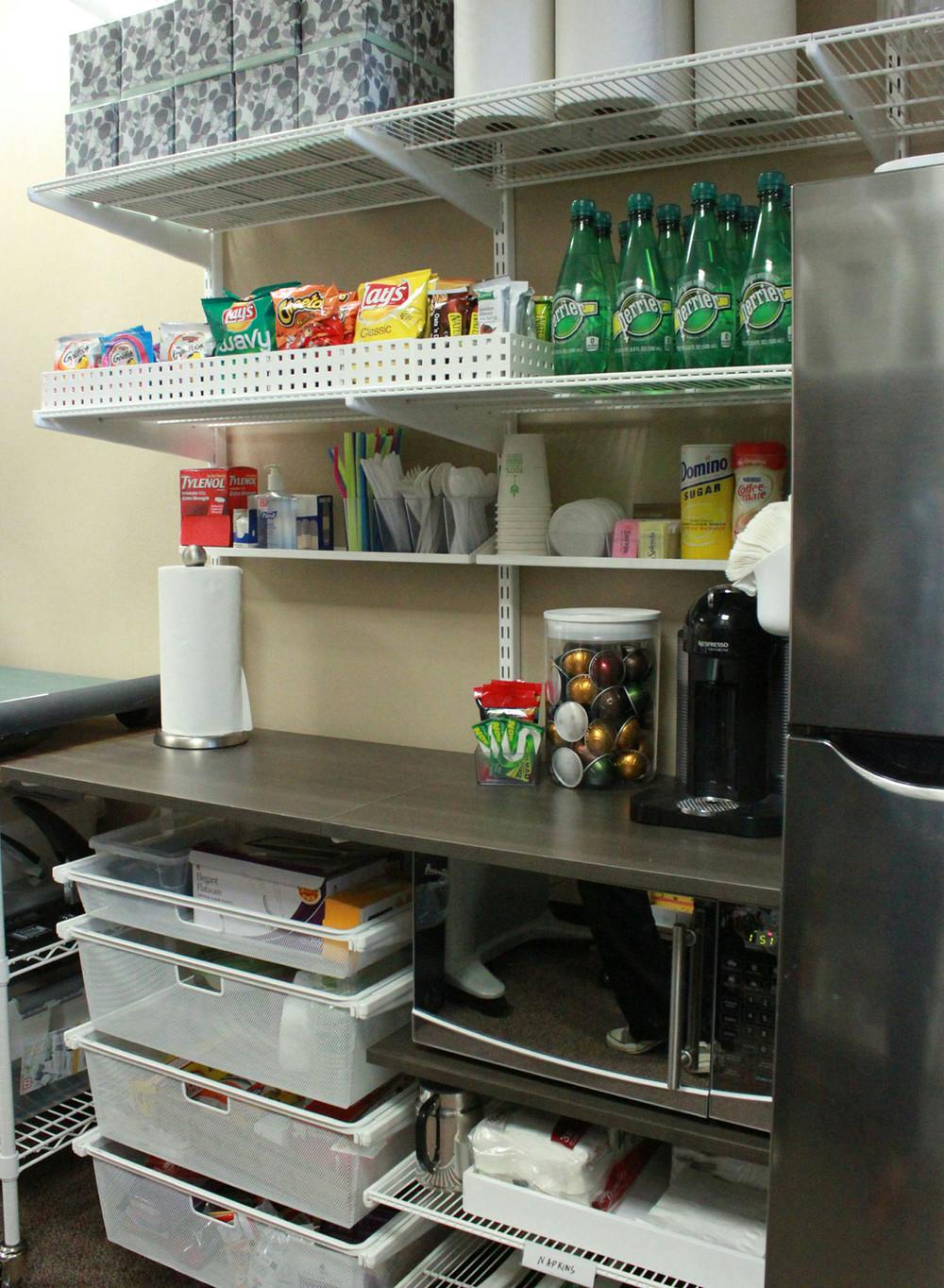 Opposite the office supplies and work station, Beth created a kitchenette where the team could store their lunches and make a cup of coffee. Previously, the coffee machine had been on a cart on the opposite side of the suite. Beth knew how important it was to create a snack station too—since creative inspiration often occurs in tandem with such sustenance. Our Like-It Bricks were the perfect solution to corral snacks while still making them visible to anyone who walked into the space.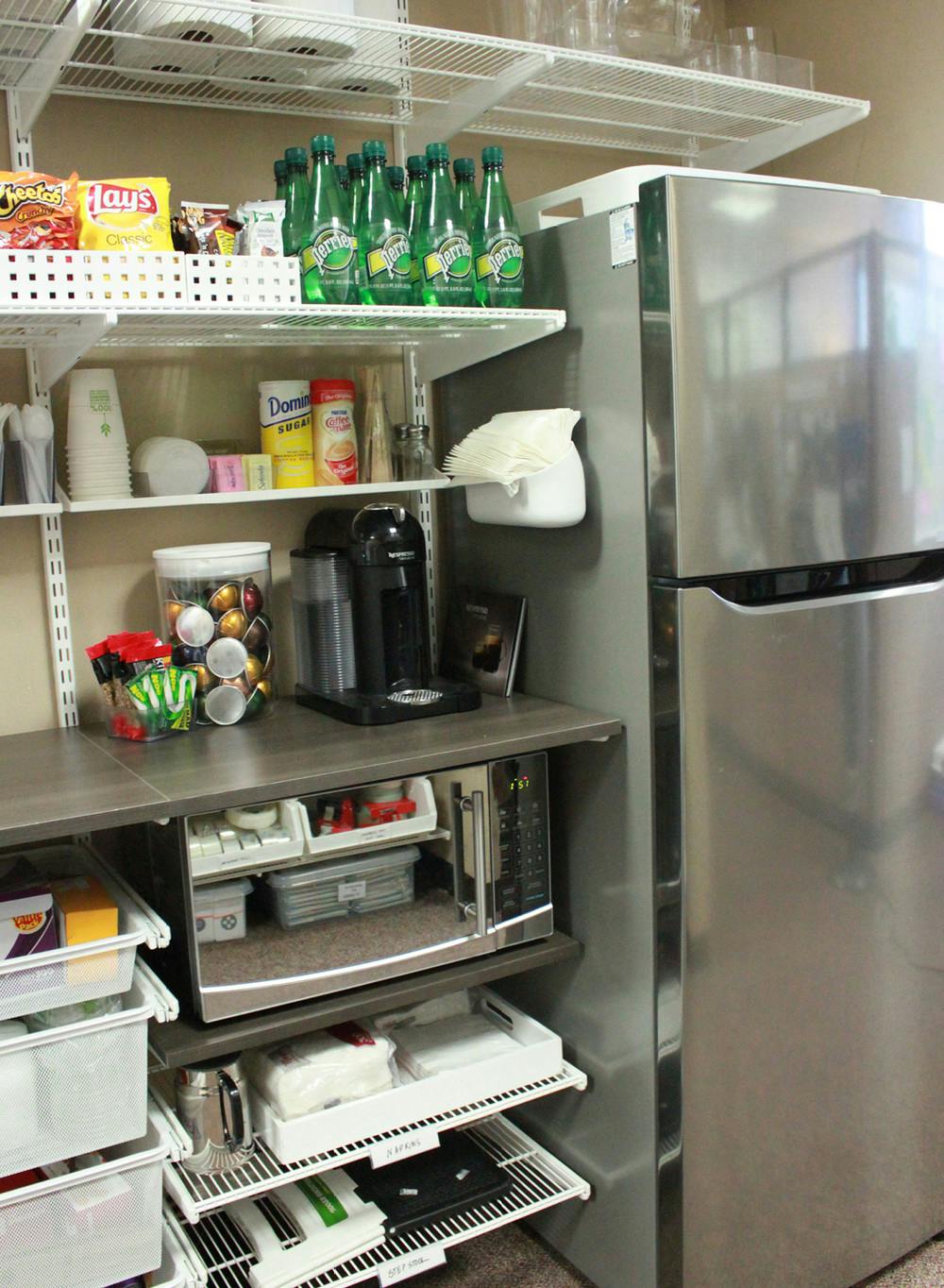 Beth was able to customize the kitchenette with shelves to store their catering necessities, too. Now, trays, napkins and servingware can all be stored together.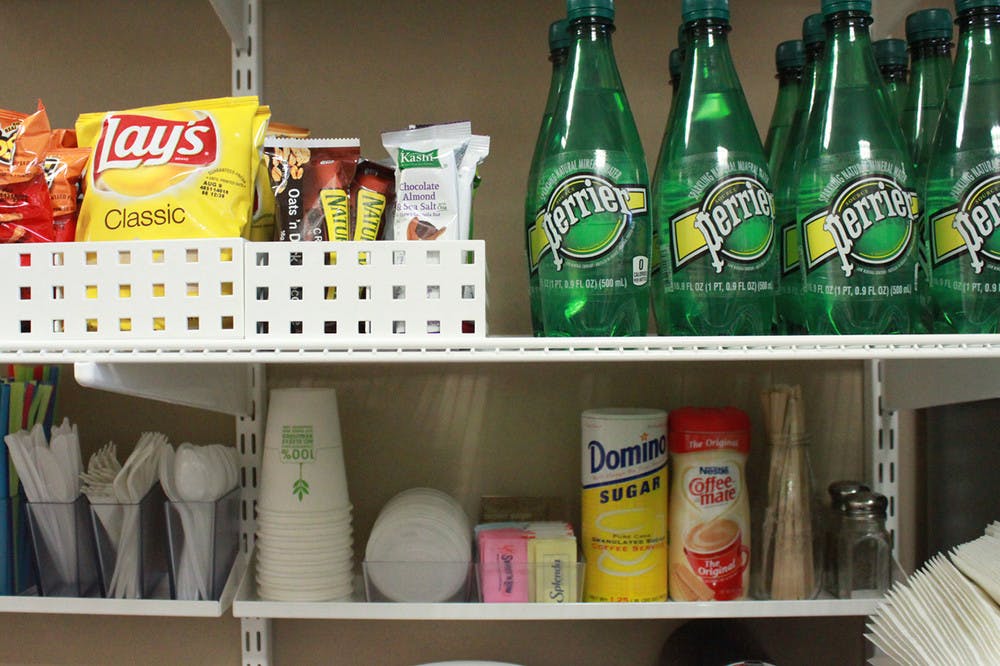 Beth organized different sections within even this coffee space for creamers, sugars and spoons. Employees can now make a perfect cup of jo all in one place.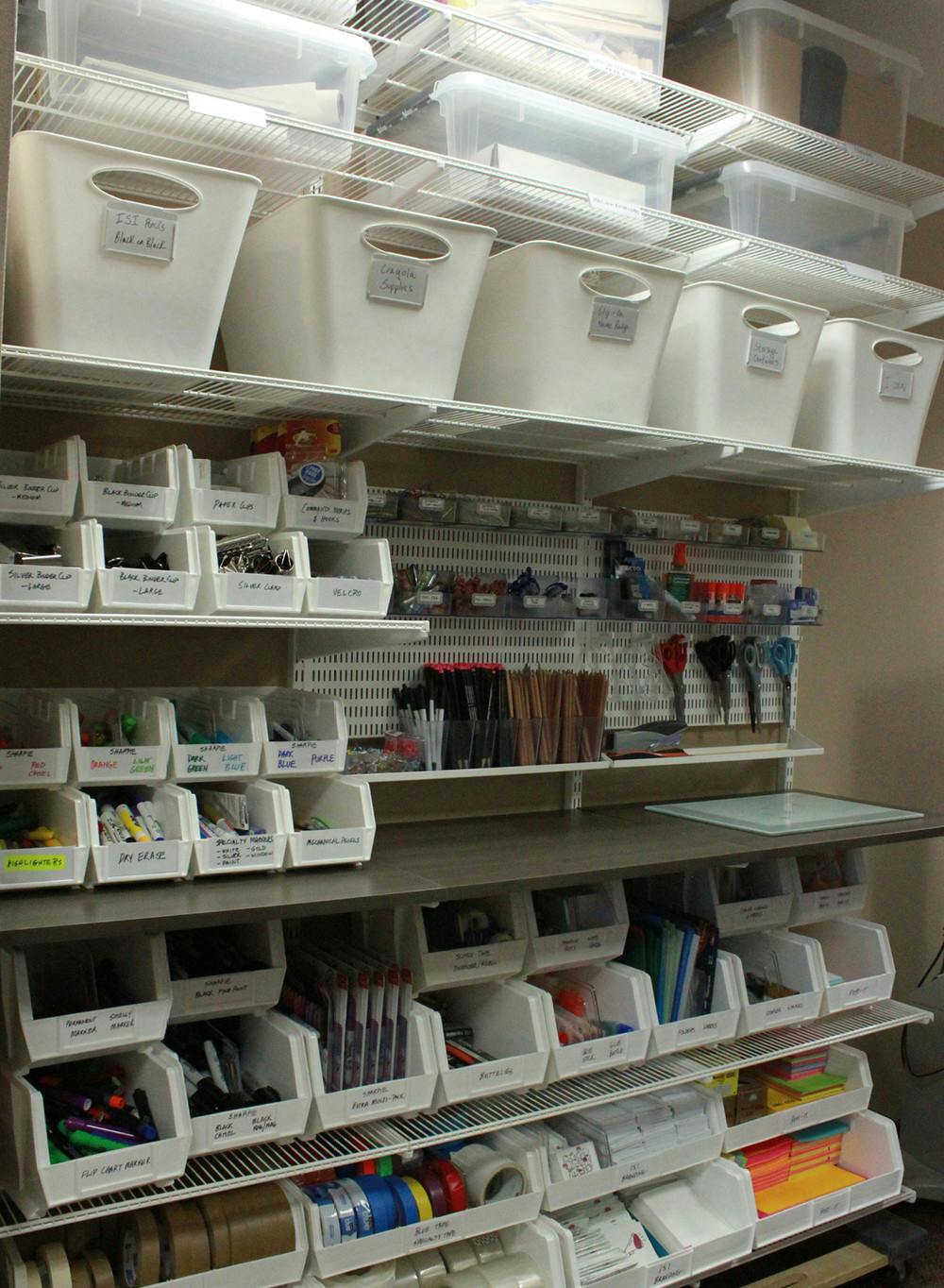 You can never go too label crazy with our AkroBins. Not only does each label make it easy to find what you want, but it makes putting items back up even easier.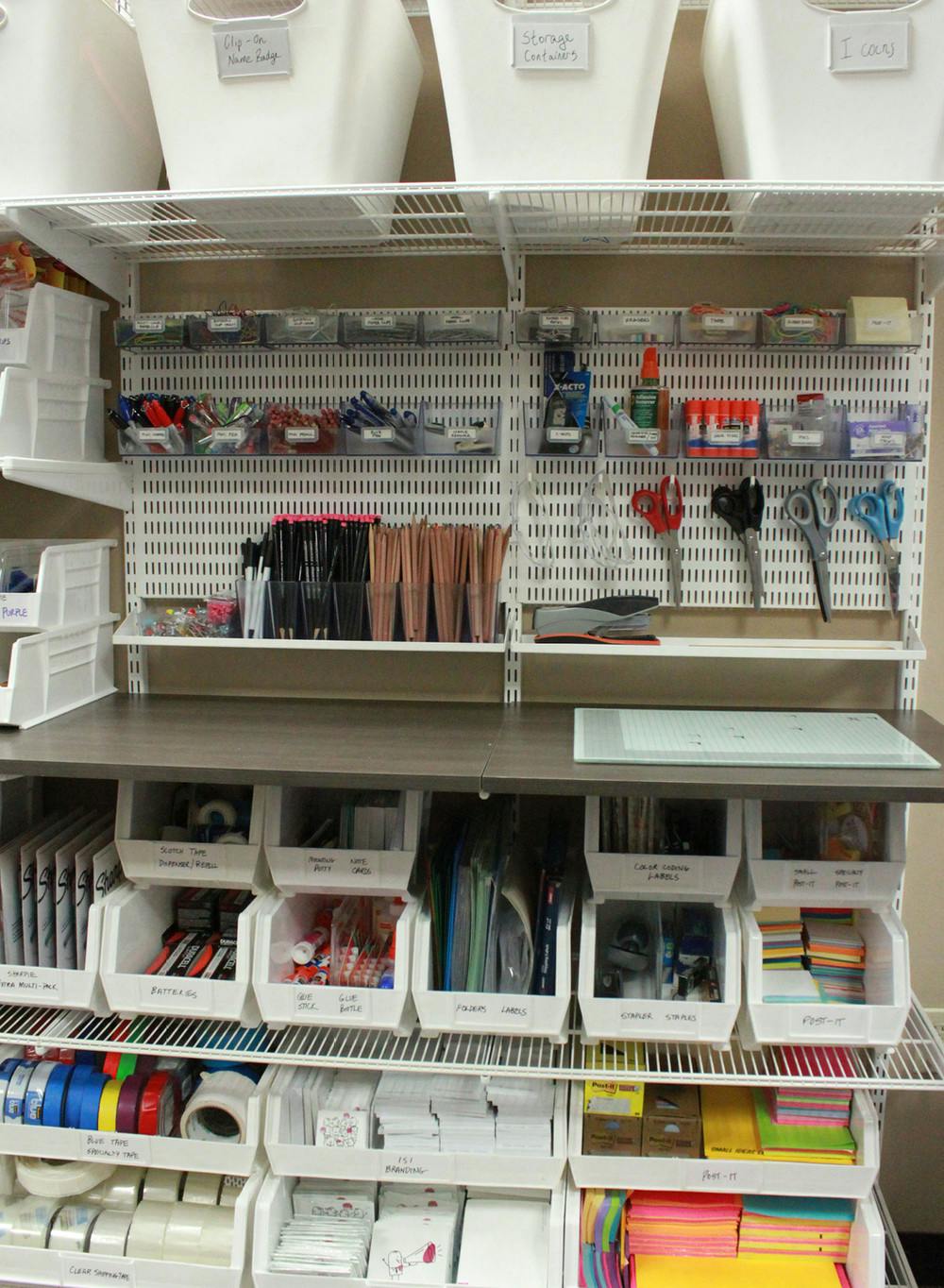 Our elfa utility Boards help set up a work station for the innovation team - a place they had never before had in the space. Now, it's easier than ever to create and innovate.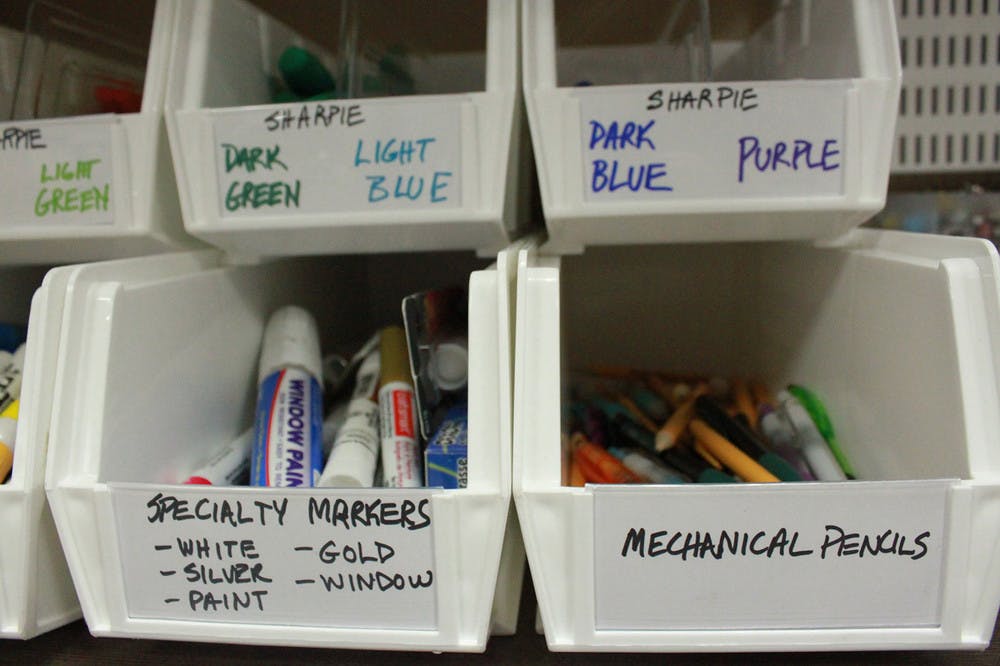 The solution for thousands of various Sharpies? AkroBins for coordinating colors! No more sifting through one large open bin to find the marker you need.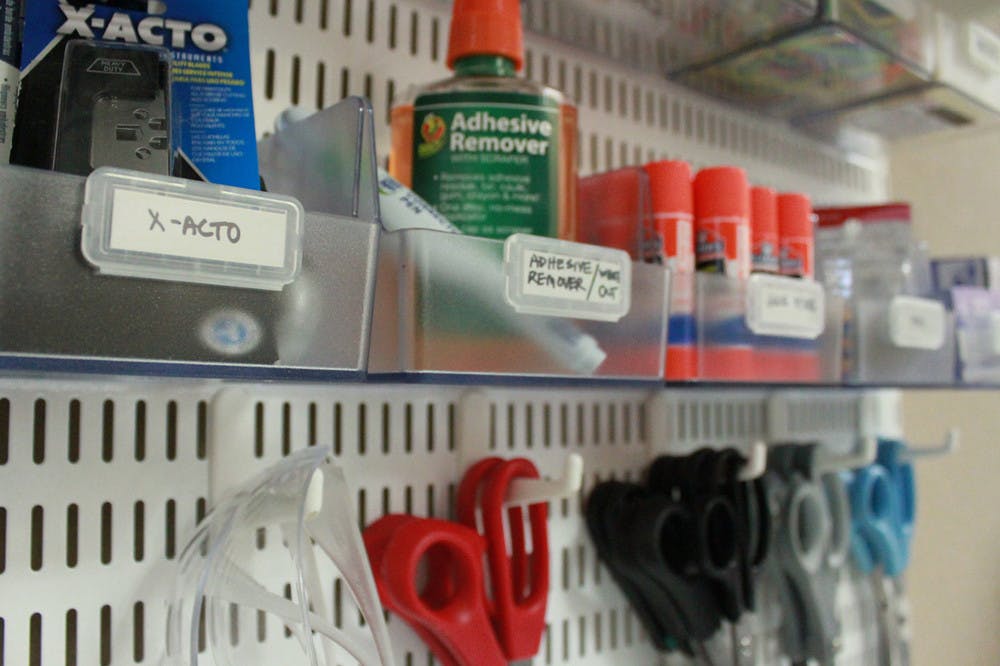 "This was such a rewarding project on various levels," says Beth.
"Working with such large amount of supplies was an exciting challenge. I'm typically working to solve solutions for clothes, shoes, kitchen items…no one ever has presented me with 3000 Sharpies," she continued.
"This little space serves so many purposes for our team and for the company," said Anna.
"I'm so happy that our innovation room actually represents the name! We can't wait to use it to its fullest," she continued.
Keep designing and keep innovating, Marriott team! Thanks for the love.