Not all storage is created equal. But going through the motions of finding just the right solution catered to each area of your home can be, well, exhausting.
Wouldn't it be nice if there were just one solution that you could use for...everything?
Enter our Like-It Brick Modular Storage Collection.
It's a long name for a simple idea; that storage should be ever changeable, stackable, customizable and buildable. These Like-It Bins do the trick and make it work in absolute style, too.
There are 14 bins, 1 tray and 5 dividers in this collection which can be combined to create virtually endless solutions for your storage needs. Each storage bin is made from ultra-durable polystyrene, and they stack to create flexible organization for everything from office and craft supplies to cosmetics and hair accessories. You can slide stacked bins for easy access and use repositionable dividers and labels for complete organization.
Check out a few of our storage solutions for every area of your home, below!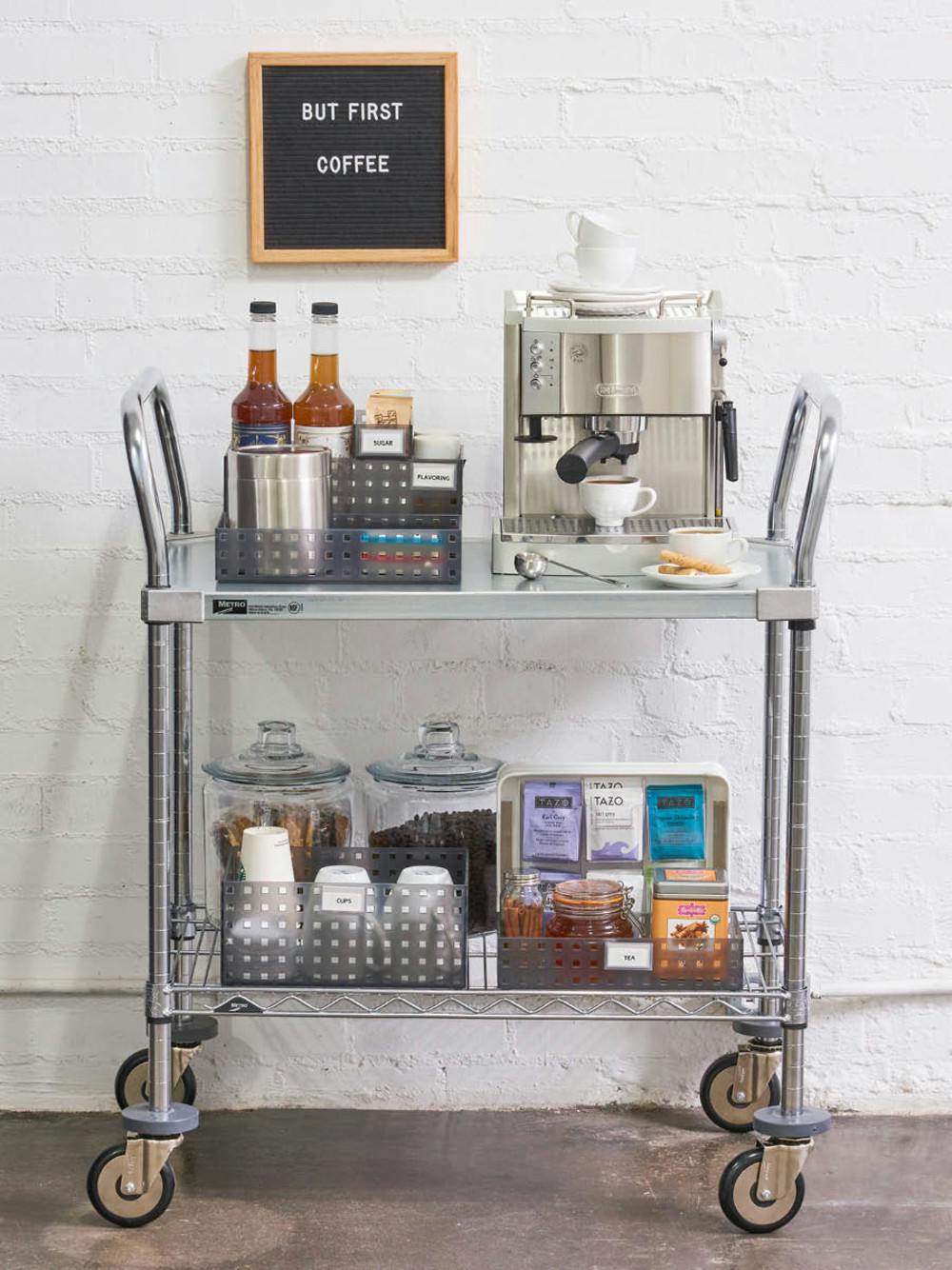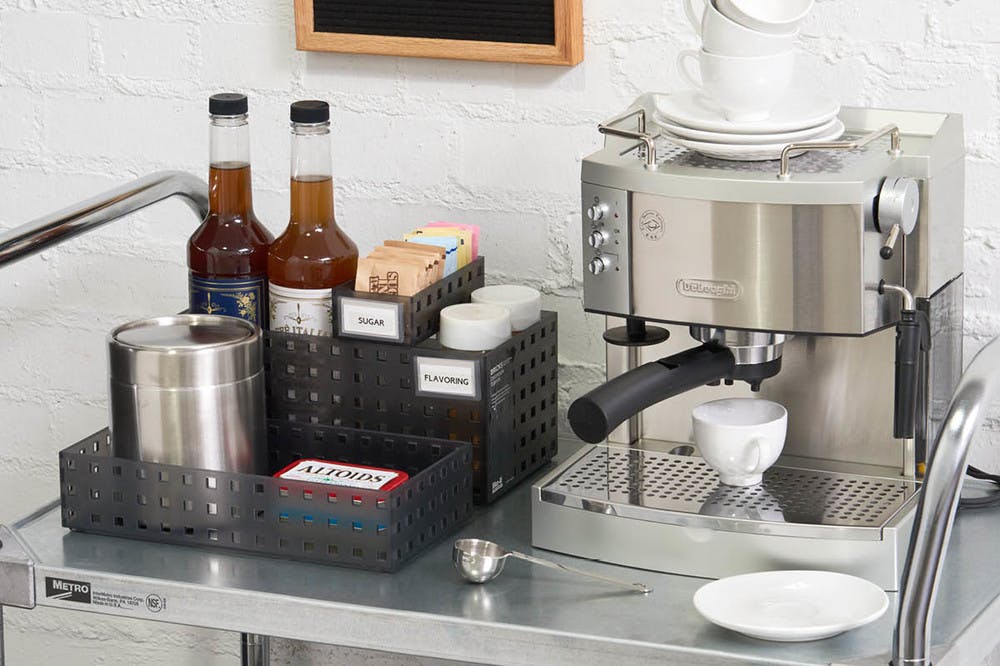 The genius Label Holders can be moved to any two perforated openings within the bricks to fit exactly where you need them to go.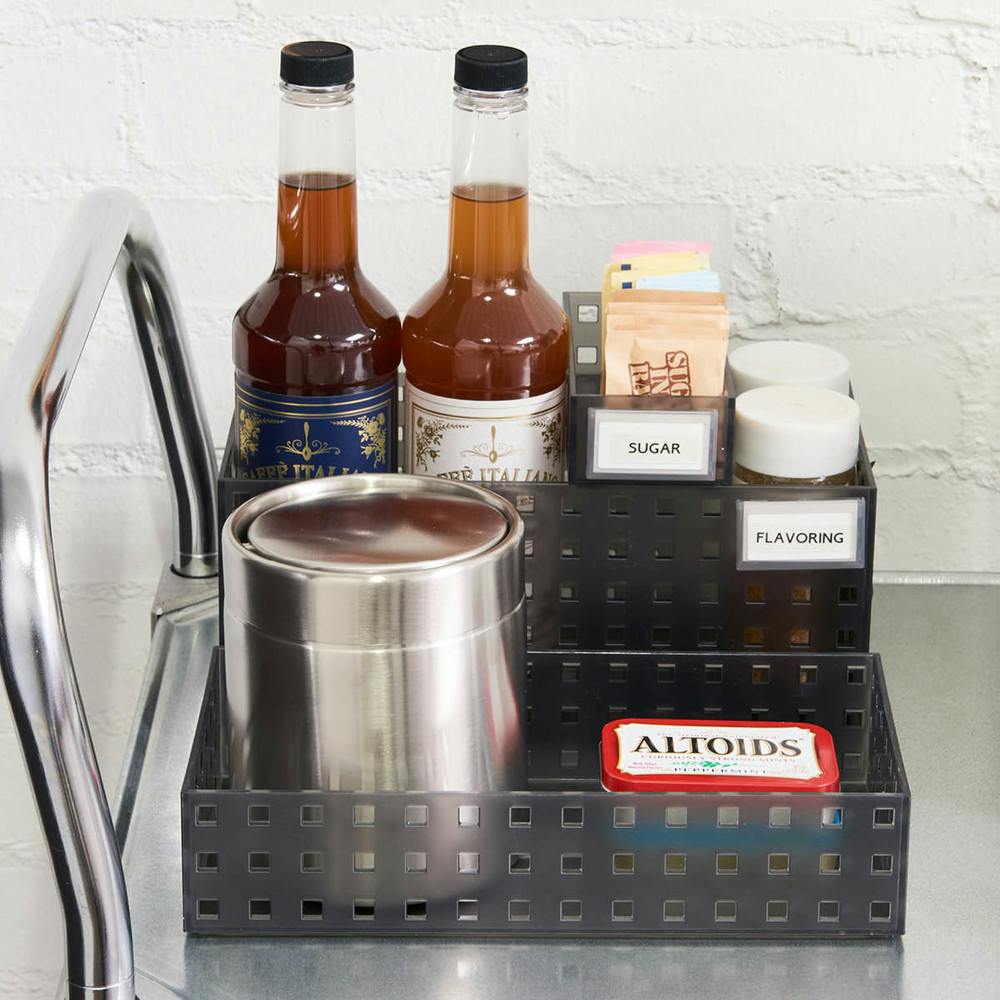 Every bin is food-safe and easy to wipe clean, so you never have to worry about making a mess and being unable to clean up.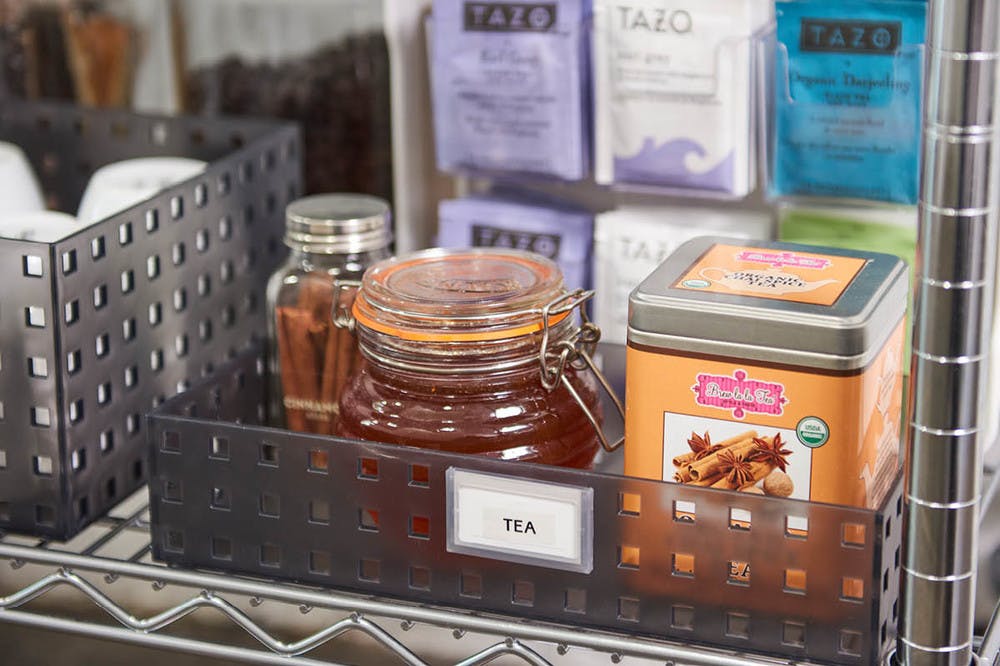 For the tea lovers, create a tea station to organize your loose leaf and sachets as well as honey and spices with our Like-It Bricks Medium Short Bins. The shallow design keeps everything in open stock but still corralled in one place.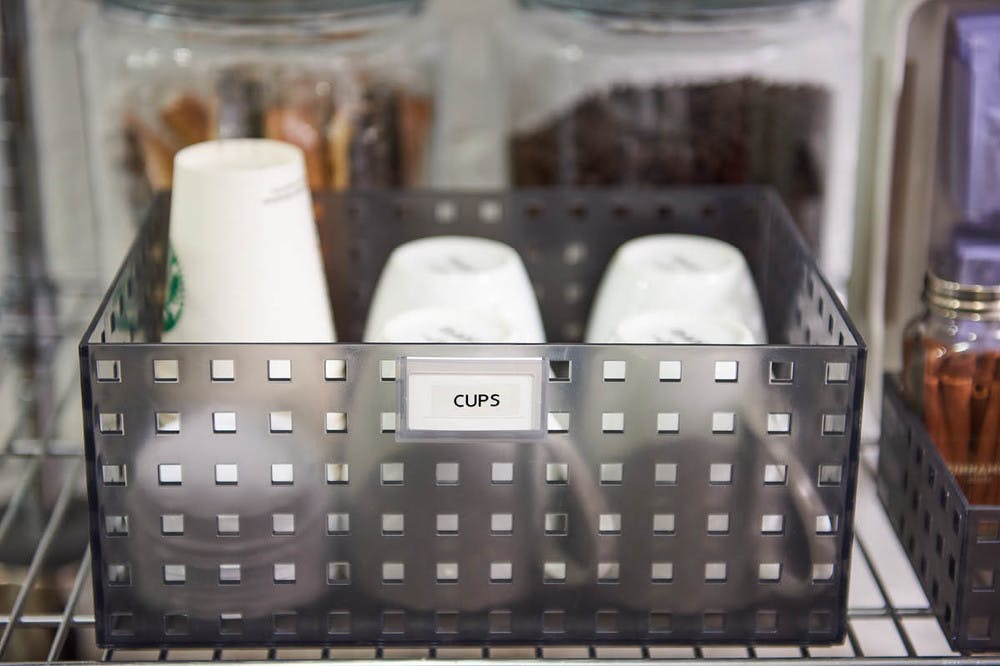 Our Smoke Like-it Bricks Medium Tall Bin works wonders to store mugs and cups of all heights and sizes. The smoke finish gives a bit of concealed storage while still making your items readily accessible.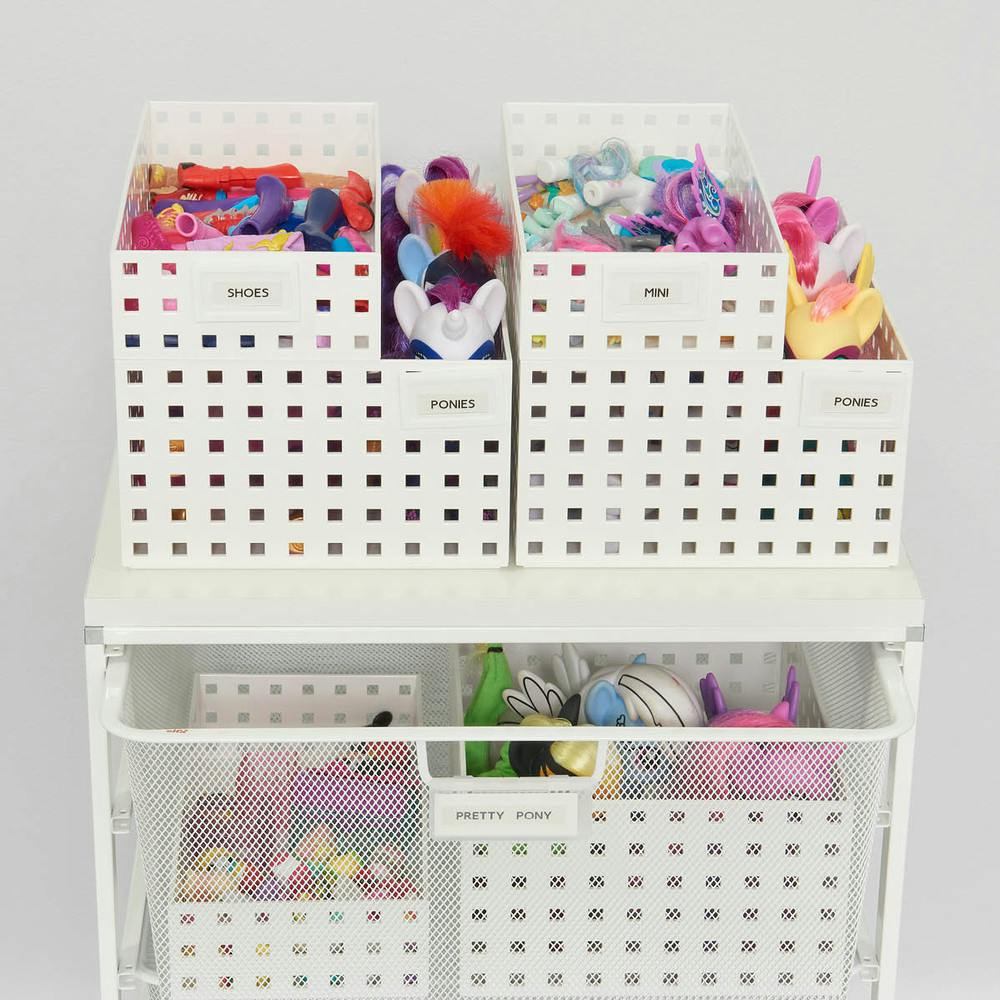 Featured Products: White Like-it Bricks Arts & Crafts Organizer // Like-it Bricks Label Holders // White elfa Mesh Drawers
Toy Storage Taken to the Next Level
Every Barbie, Transformer and My Little Pony comes with tons of accessories. And if you've dealt with them before, you know that they're very very hard to keep track of when they're thrown into the same bin at the end of the day. Divide and conquer for complete toy storage with our Like-it Bricks Arts & Crafts Organizer kit.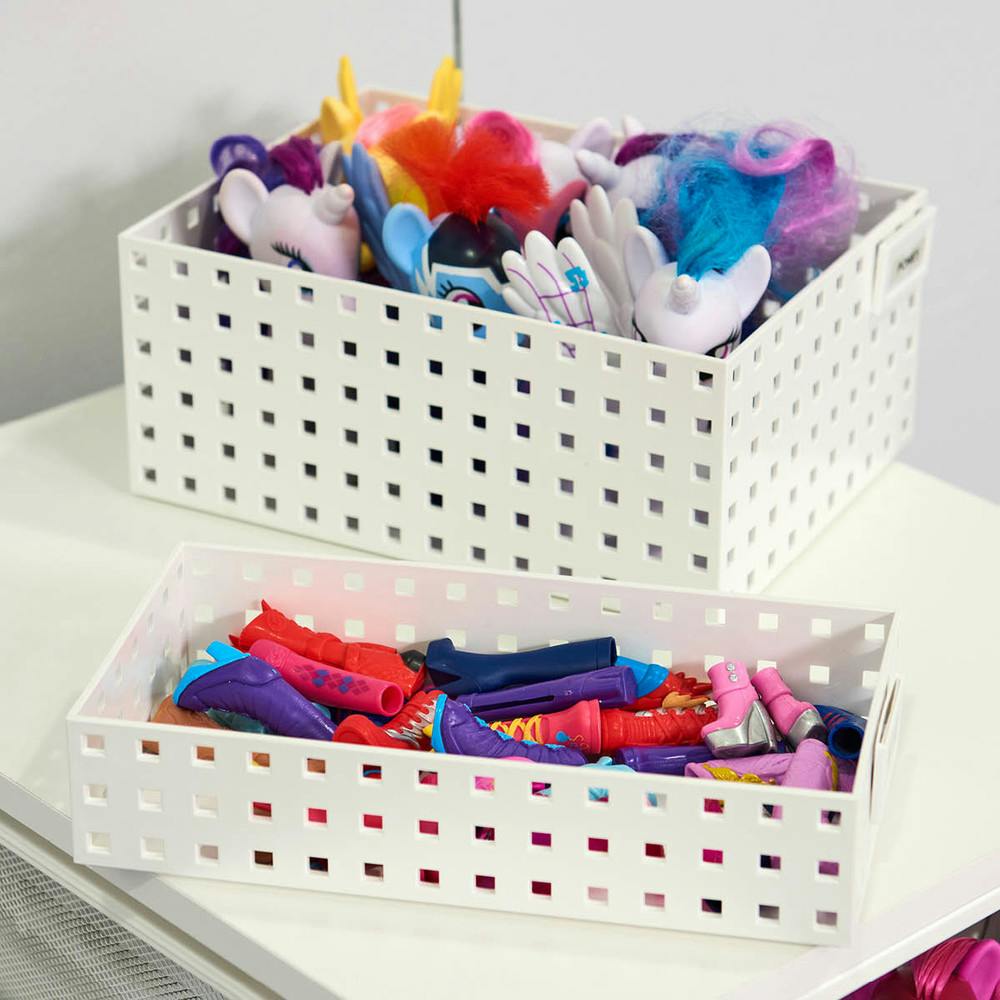 Handy label holders keep you and your kids honest about where toys and accessories go, while the bins' stacking design can help you conserve space and group like "categories" of items together at the end of the day. Even if it gets completely destroyed the next day, open storage makes it easy to put right back up.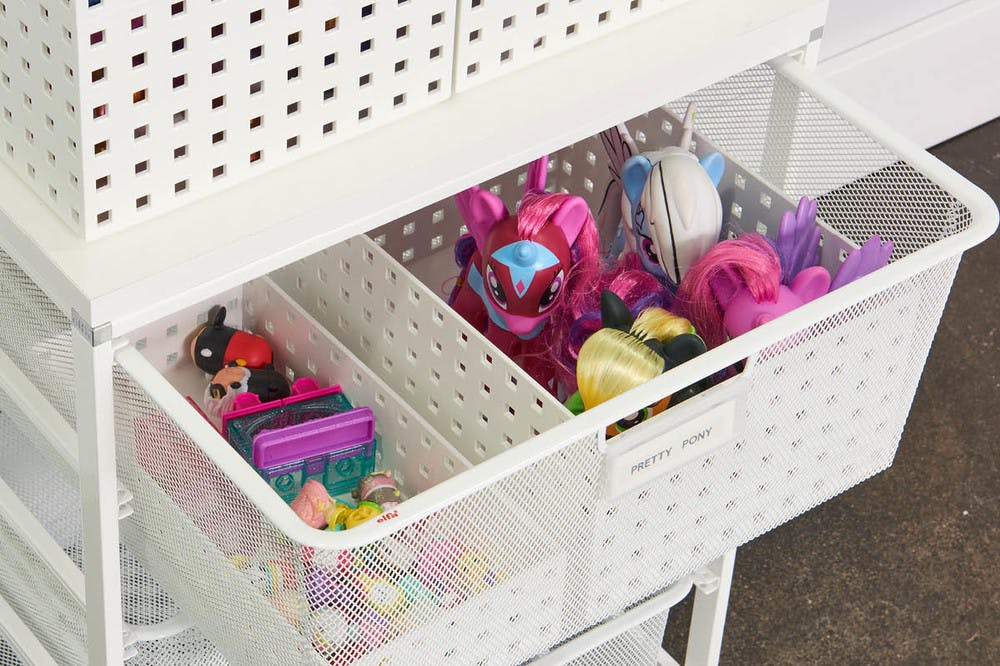 Featured Products: White Like-it Bricks Arts & Crafts Organizer // elfa Drawer Label Holders // White elfa Mesh Drawers
Our elfa Mesh Start-A-Stack complements the size of the bins perfectly. Smooth gliding drawers and a strong mesh composition allow you to hold tons of toys and more, without fear of sagging or snapping.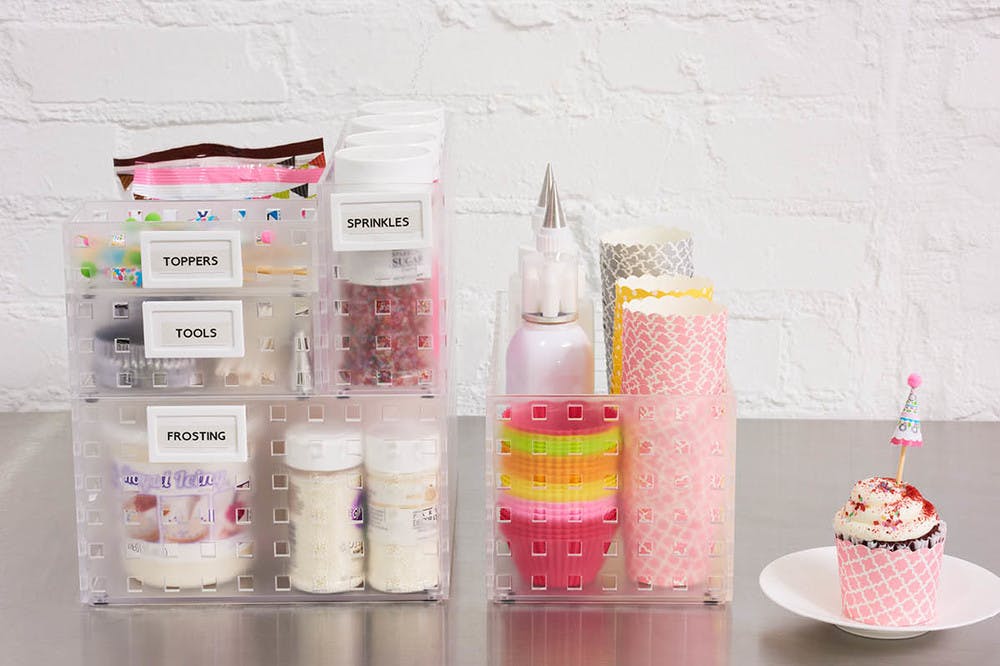 A Pantry Perfected
The key to complete pantry organization is clarity. Labels or not, you can't expect to find everything you need inside the space if you can't see it. Our Clear Like-It Bricks kit is perfect for just this situation. With just a few open bins, you can create sections within your pantry for types of meals, foods and baked goods.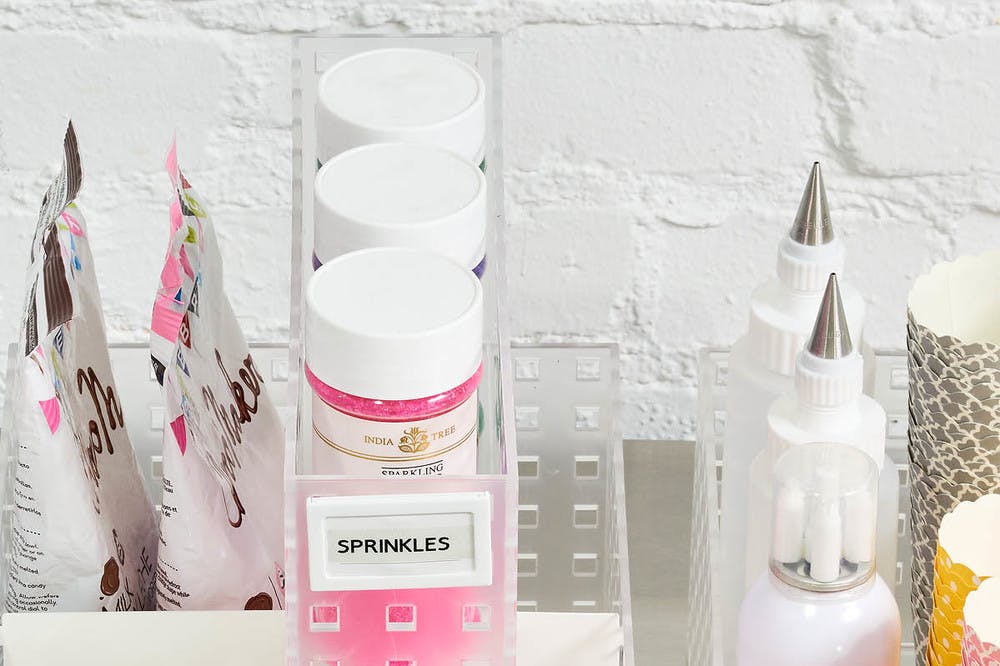 Our Labels fit even the most narrow of our Bins, and the thinner sizes of Bricks are perfectly suited to store sprinkles, frosting, toppers and more.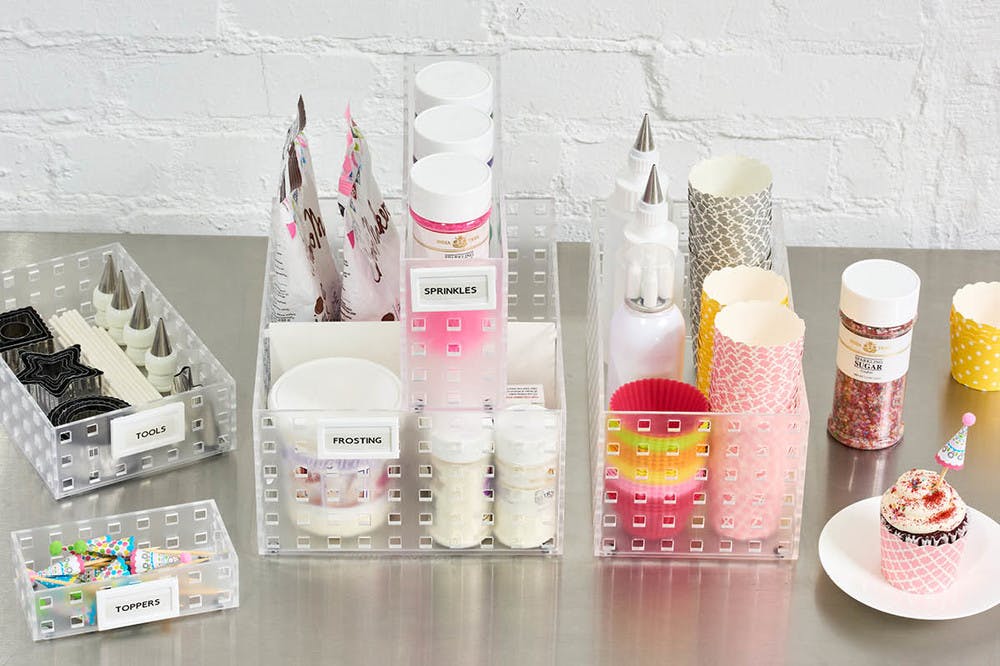 When you're ready to cook or bake, take your stacked configuration out from a shelf and quickly unstack to find everything you need! The compact footprint saves valuable space in your pantry and still lets you keep everything together while you're cooking.
We hope you've found a few solutions just right for you and your storage needs! If not, we have all the kits and individual products your heart desires, here!
Happy stacking, sliding and organizing.