Tell us about your shoe collection? Why Pumas? How long have you been collecting them?
I have just a smidge more shoes than the average woman with a total of 60. I've got fancy flats, 5 inch stilettos, and crazy boots. When it comes to sneakers, I only wear Pumas! They are an extremely fashionable brand that fits my lifestyle perfectly when it comes to color, patterns and texture. I like to be different and not wear what everyone else is wearing. I can always count on Puma to create shoes designed to stir up a little conversation.
I started collecting Puma sneakers in 2000, so this is a 14-year love affair. If I liked a certain shoe style, I needed that particular style in every color. It's kinda like being able to wear your favorite shirt every single day. Puma also has a thing for creating limited edition collections only available on their website, so I had to be sure I had the limited editions in my collection.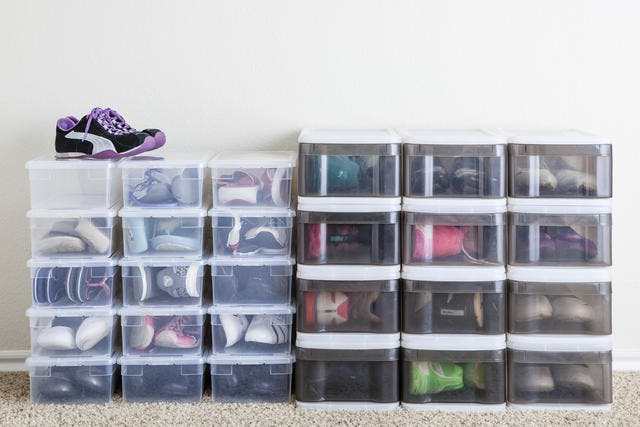 You've been an employee at The Container Store for almost 20 years, and you've trained a lot of folks on shoe storage. Tell us about how you store your collection. What shoe organizers do you use? Do you ever get rid of any?
I'm a shoe box person and I believe every shoe needs a shoe box. Most of my sneakers fit in the Our Shoe Box, but the larger sneakers go into a Small Tint Stacking Drawer.
Although I would love to keep every single shoe, I don't. At the height of my obsession I had 50 pairs of Pumas, but there comes a point where a shoe no longer fits my style. When that happens, I pass on the fabulousness to someone else. We all deserve to have fashionable feet.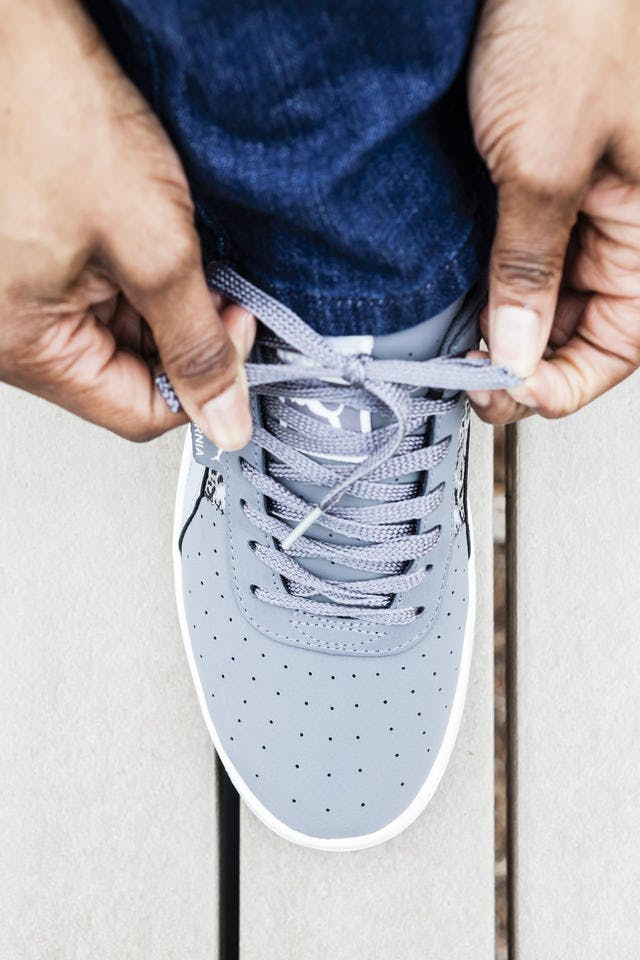 What's the most fabulous/memorable place those Pumas did some walking?
My Pumas have walked the wonderful streets of Paris! I walked along the Seine River, skipped down the Avenue des Champs-Élysées, and toured the Arc de Triomphe.
Tips for those with a shoe obsession?
I have three tips for those who love shoes:
Everyone should have a shoe care kit. This kit has all of the essentials for the shoe such as shoe polish, shoe brush, foot petals, gel insoles, etc.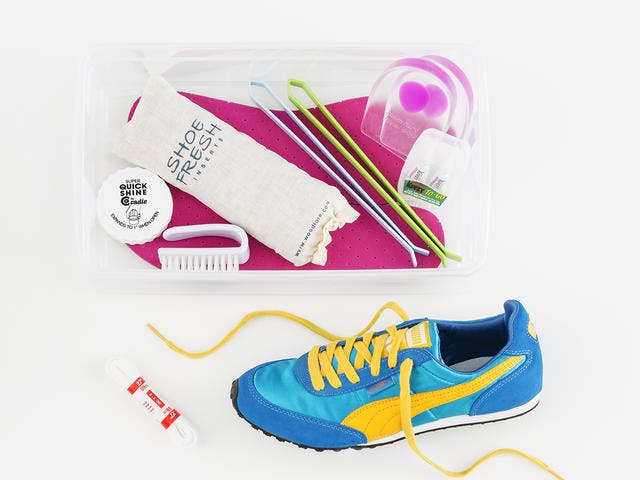 Take time to keep the shoes looking brand new. Scuffed up heels simply ruin a stunning outfit. Like us, our shoes need a visit to the shoe doctor every now and then.
Know when to let a pair go (even Ferragamos get old…the heel gives it away). I now live by the rule of one new thing in and two old things out.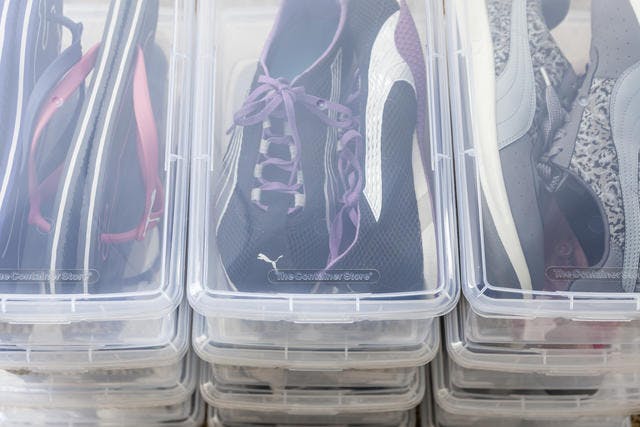 If you could take a walk in those Pumas with anyone (dead, alive, fictional) for a stroll and a chat who would it be?
I would love to walk and talk with Prince! As a writer I simply admire his wordsmith skills. He really is a genius. Of course, I adore the way he rocks out on the guitar too.
What is your favorite thing to do in your spare time?
I love to dance, cook and enjoy cocktails while dancing and eating! My parents have always danced while cooking in the kitchen, so it's natural for me to turn on the music while preparing a dish. Next thing you know I have a cheese plate going and wine flowing.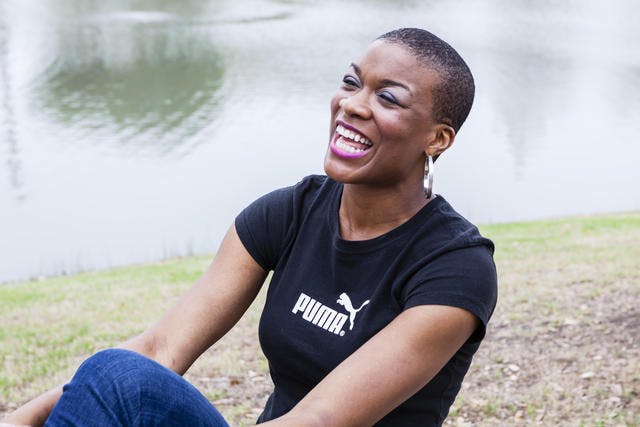 Name some favorites on your current playlist.
Well I'm training for my next half marathon, so the songs on my playlist inspire me to run.
Neon Lights - Demi Lovato
Do My Thing - Estelle feat Janelle Monae
We Own It (Fast & Furious) - 2 Chainz
Sexy Mama - Iyana feat Wizkid
Healing Factor - IMAKEMADBEATS feat Butta Verses

What's your motto in life?
My motto is to live life to the fullest every single day. As I once read somewhere "I aspire to inspire before I expire."