It's not every day you get the opportunity to surprise a deserving mom with a dream closet. So, when Interior Designer, Chasity Centeno, told us about her project with the hit NBC show, George To The Rescue, we were thrilled to help. The show is all about helping deserving people with much-needed home renovations - something right in our wheel house.
 To see the big reveal, watch the episode.
As soon as you hear Denise and her son, Joseph's, story, your heart melts. Denise, a single school teacher, adopted Joseph as a baby. When he was about 4 months old, Denise noticed that her little boy's eyes were shaking. After a trip to the pediatrician turned into an emergency trip to a pediatric neurologist, Denise was told her baby had a very rare condition called Septo-optic Dysplasia and a mild form of Cerebral Palsy. The doctors said he would be blind and would never learn to walk or talk. Devastated, she vowed to do everything she could to prove the doctors wrong. And thanks to early intervention and therapy, 7-year-old Joseph is thriving.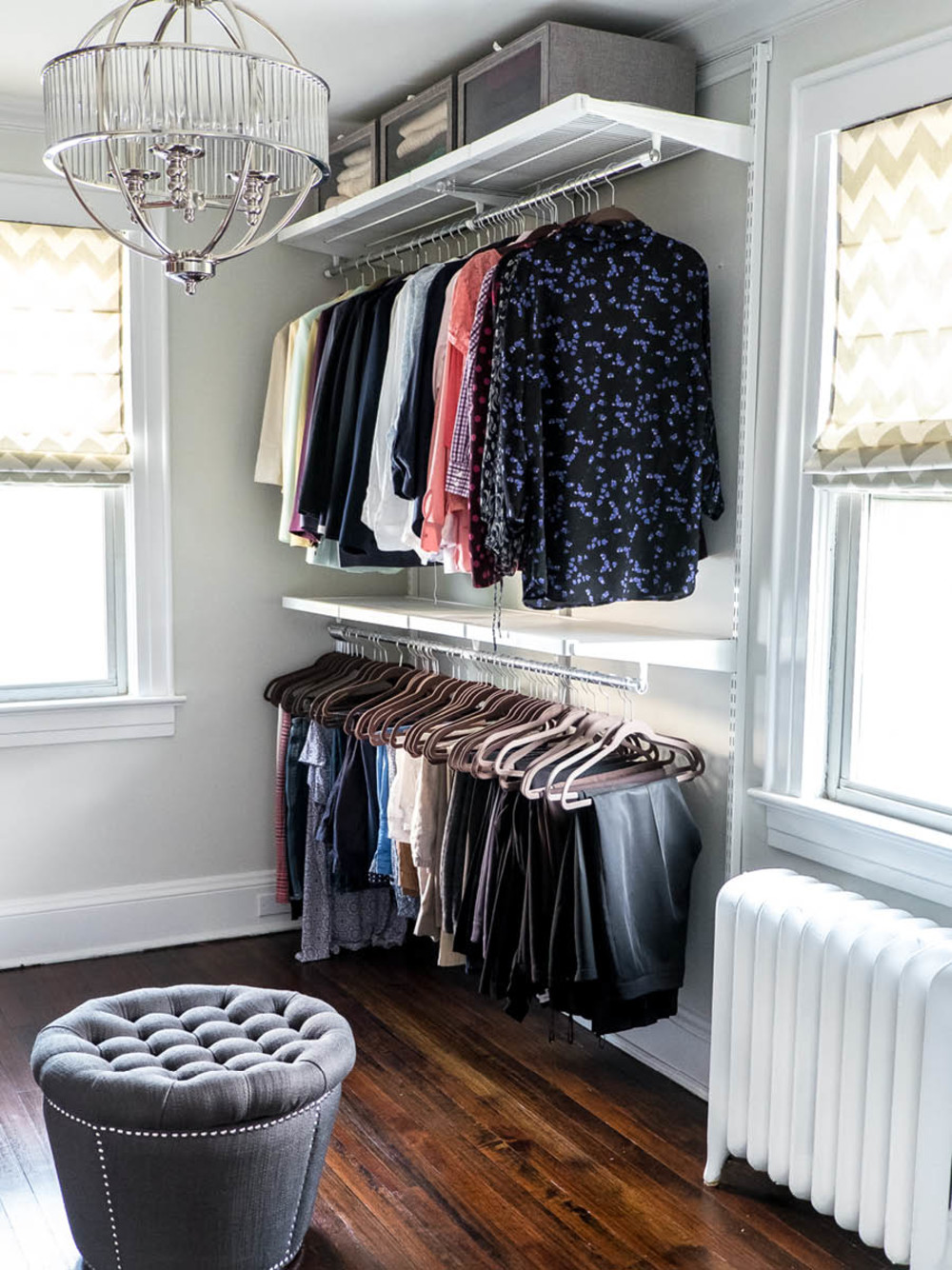 "Denise is such a loving mom, and Joseph, well, he is just a wonder! Talk about inspiring!" Said Chasity.
"The episode was focused on giving Joseph, who is legally blind, a new bedroom and safe backyard to play in. But Denise is so selfless, we had to do something special just for her. And when I saw her room and tiny closet, my first thought was Elfa," she continued.
Chasity's idea was to transform the roughly 8' x 10' guest room into a walk-in closet for Denise.
"I knew I could create a gorgeous closet with Elfa - and I knew I could count on The Container Store to turn the project around and get it installed perfectly on a very short timeline - an absolute necessity when you have to meet a strict production deadline," said Chasity.
One of the main things Chasity wanted to do was give Denise enough room to store her entire wardrobe in one place and create a calming oasis for her to start out each day.
"Denise's old reach-in closet was beyond bursting at the seams. And she had to store seasonal clothes under her bed or up in the loft attic. I knew she was going to be over the moon about her new space," said Chasity.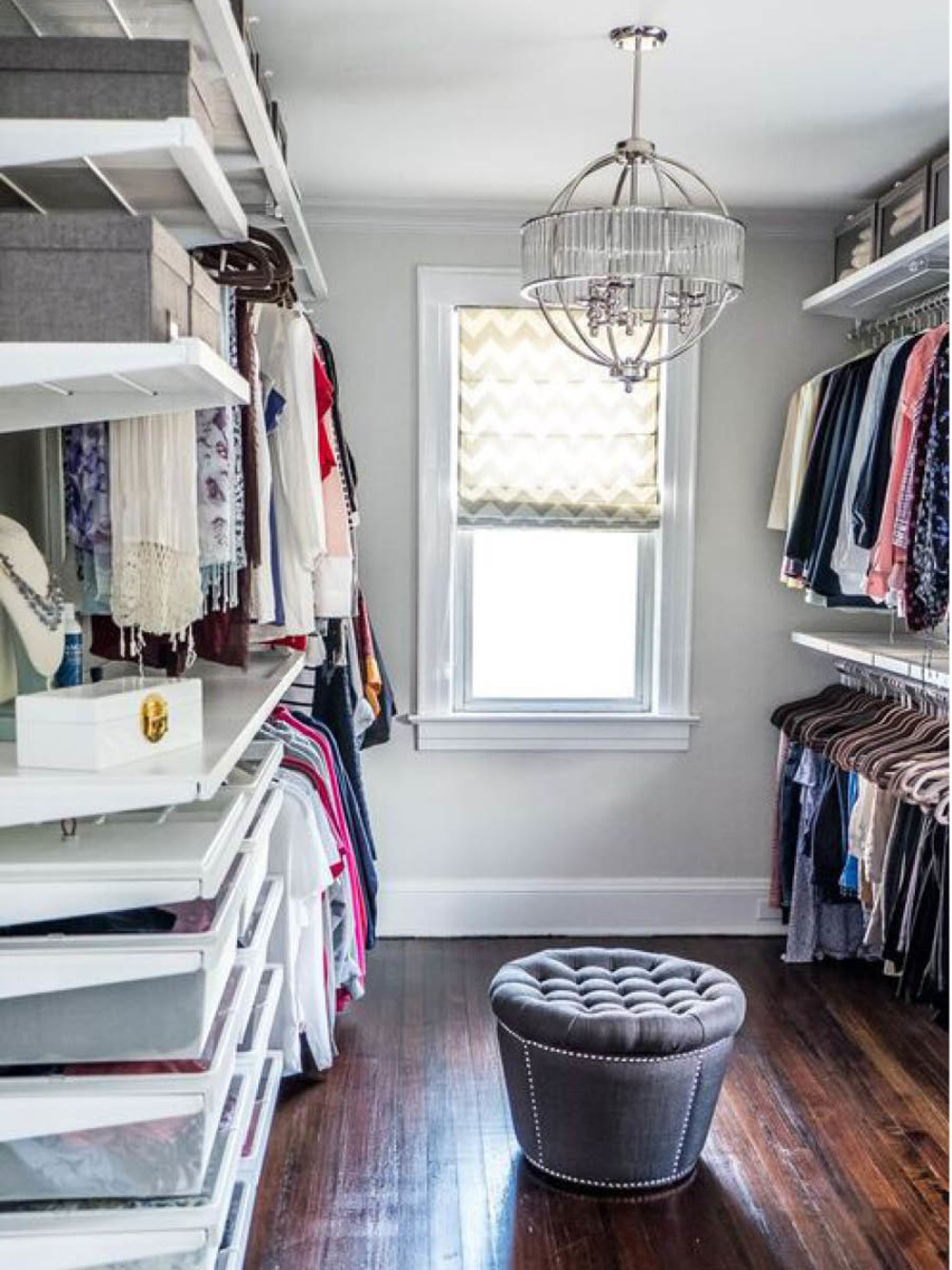 The big reveal did not disappoint. Denise was beyond excited.
"I couldn't believe my eyes! I had no idea they were going to do something like this. I've never seen my entire wardrobe all in one place before! There's room for everything and it's such a beautiful space," said Denise.
 White Elfa Shelves and Mesh Drawers help keep the space light and bright, while complementing the soft grey walls and newly refinished wood floors. Two windows covered with Roman shades and an elegant chandelier add to the brightness of the space.
And of course, the space is perfectly organized. Chasity divided the closet into zones for work clothes, workout gear and casual wear, and then arranged Denise's clothing by color.
"I can't get over how easy it is to find everything. It takes me about five minutes to pull together an outfit," said Denise.
Grey Drop-Front Boxes make sweaters easy to access, while a bank of drawers holds underwear, camisoles and tank tops. Chasity used Solid Angle Metal Shelves to hold shoes of all heights and styles. A tufted ottoman doubles as hidden storage space and a place to sit when putting them on.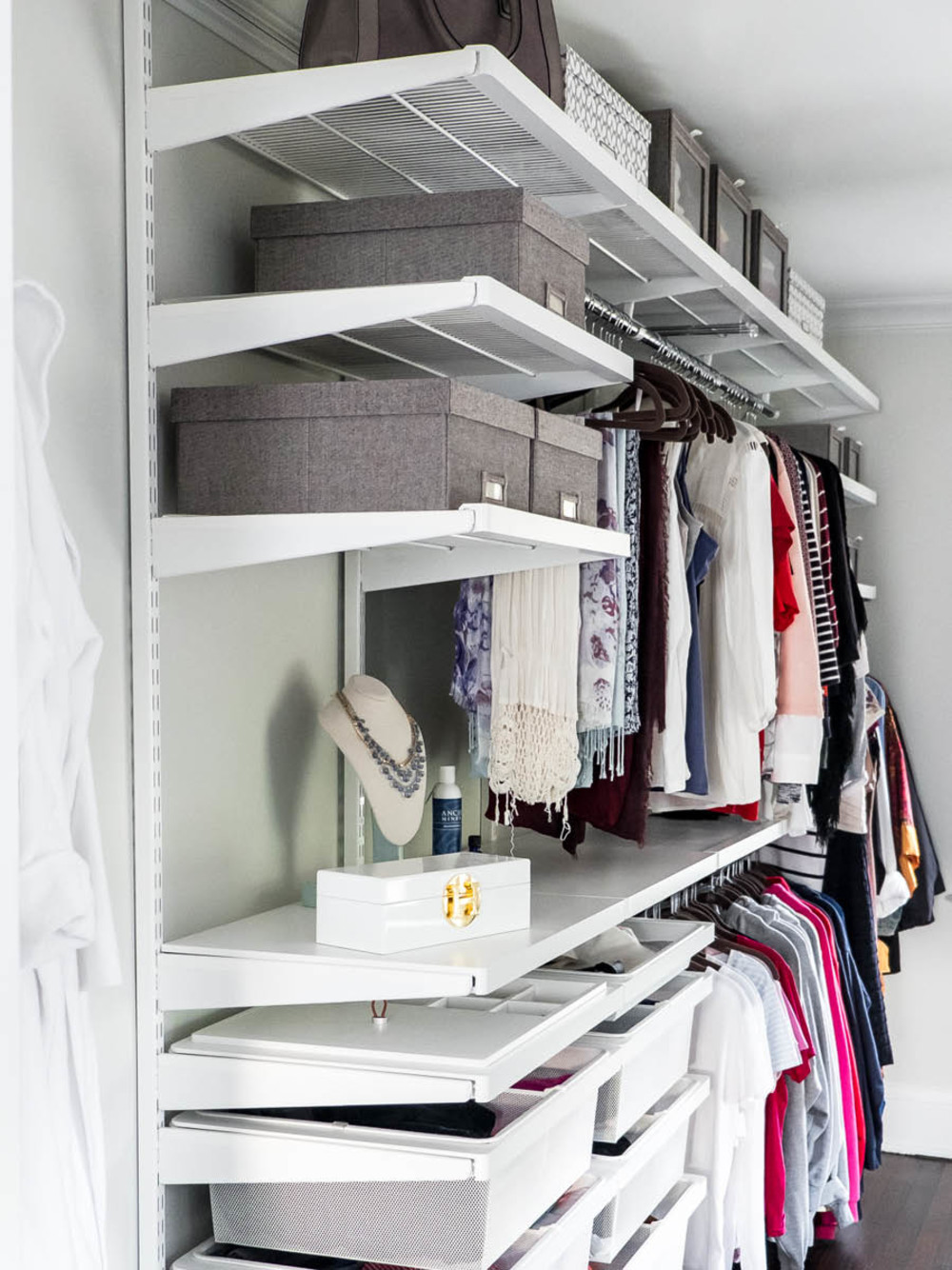 "I think my favorite part of the entire closet is the jewelry drawer," said Denise.
"Earrings stay together in each little compartment and I have to admit, I'm wearing jewelry I had forgotten I even had," she continued.
For Chasity, the joy in Denise's voice and the smile on her face at the transformation was something she'll always remember.
"Seeing Denise walk into her new closet gave me goosebumps. She was just so thankful and she so deserves this space. It just makes everything worth it to be able to help a family like this," said Chasity.
It's something Denise won't forget either.
 "The entire experience has been incredible. I was so excited when I found out we had been picked for the show. I knew it would make a huge difference in Joseph's life, but I had no idea how much it would mean to me. I've always been a fan of The Container Store, but this Elfa closet has inspired me to be more organized. It's been about a month since it's been installed and the 'new' hasn't worn off yet. I absolutely love showing it off to my friends - it's one of my favorite rooms in the house," said Denise.
We say it was our pleasure!