At one point or another, we all find ourselves on the elusive hunt for the multi-purpose product. Whether it's an oil that promises to nourish your hair AND help you cook delicious pancakes, or a concealer that washes away fine lines, banishes dark circles and gives you a new face entirely (kidding) - we continue the search. But they all seem a little bit "iffy" and a little too good to be true, don't they?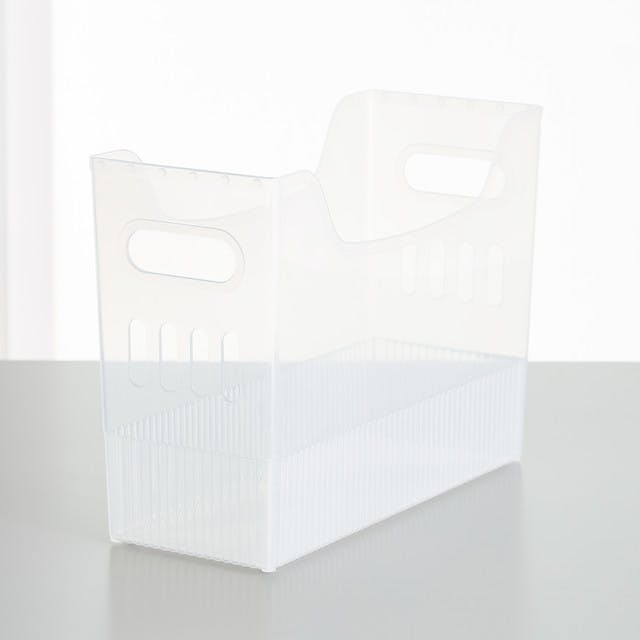 But not with our Multi-Purpose Bins. The name really says it all.
They're simple, straightforward and perfect to make them your own. With integrated handles, multiple sizes and a slim profile, there's hardly an organizational problem you can't solve. But just in case you need a little inspiration, here are some examples of how you can use this do-it-all product everywhere!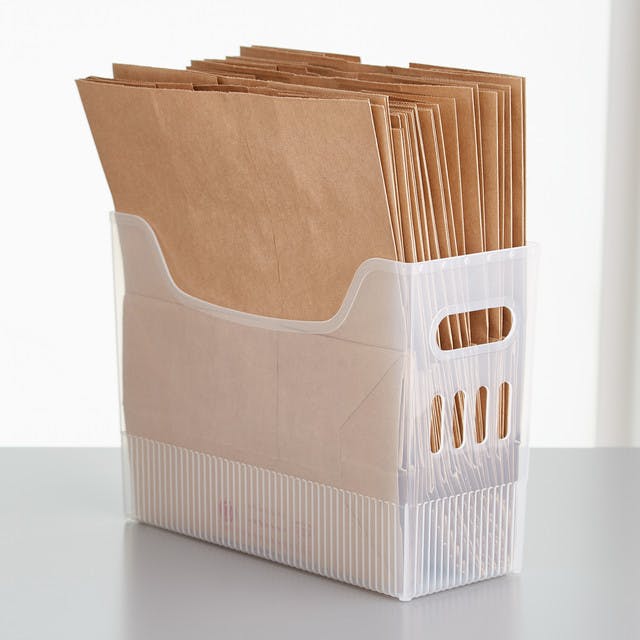 Reuse & Recycle
Do you also put all of your unused paper bags under the sink - making a disorganized mess that usually ruins the bags with dampness? Not anymore. Keep them handy and dry with our Multi-purpose Bin!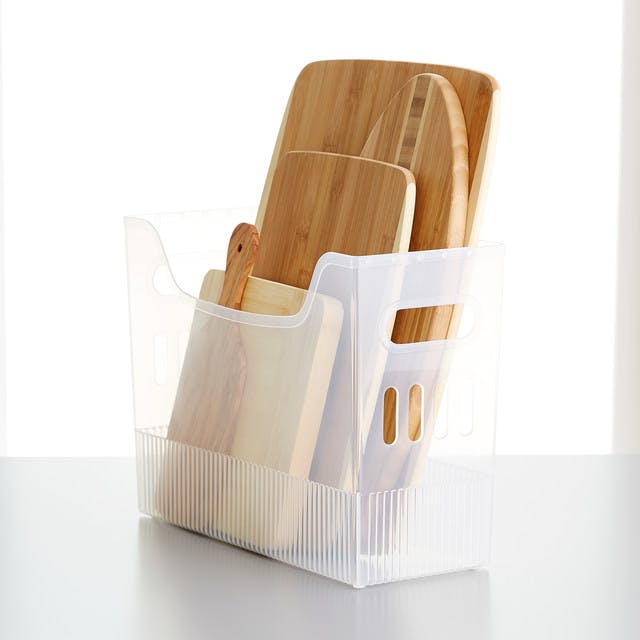 Chopped
If you, like many of us, don't have a designated slim cabinet that fits all of our cutting boards ever-so-perfectly, think about our Multi-Purpose Bins to help organize and store them all.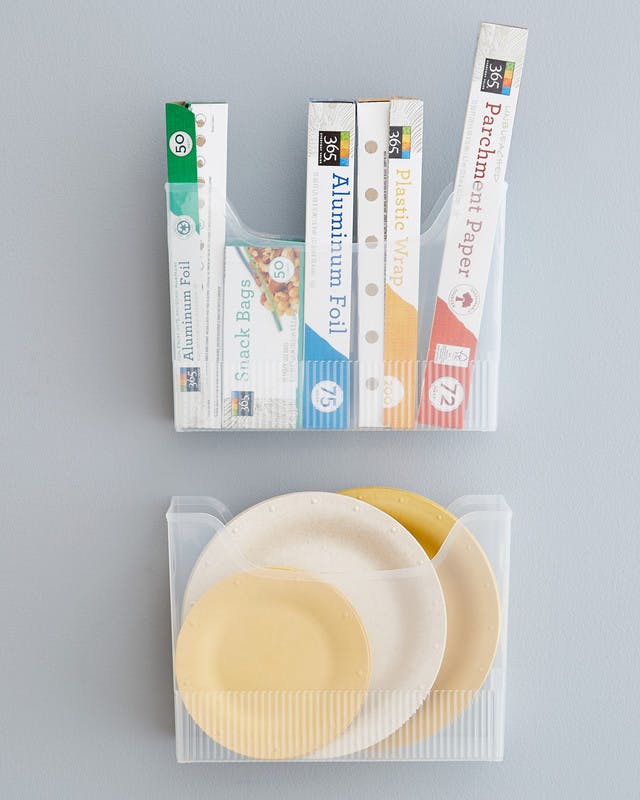 Think Vertical
Want to maximize your unused vertical space? These Multi-Purpose Bins can help. With a little DIY, you can mount these on the wall to store little necessities like foils, plastic wrap and more.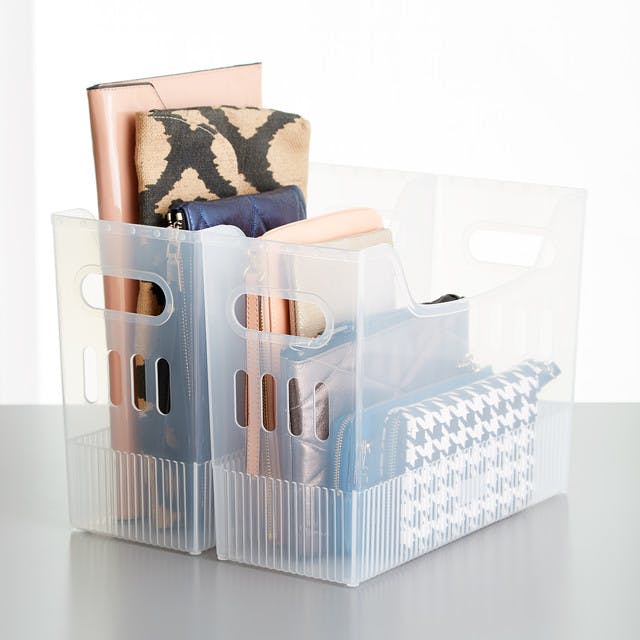 Organize and Accessorize
Not just designated to the kitchen area, these Multi-Purpose Bins can organize your closet chaos! Finally a place for those wallets and small handbags that can get unruly on your closet shelves. You can even label them by brand, style and color.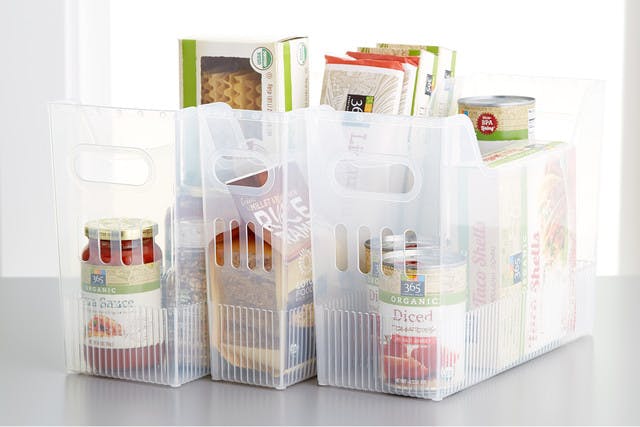 Pantry Staples
Organize pantry staples by type of meal or by category. The integrated handles and varying sizes make them a breeze to store items of all sizes and pull out when needed.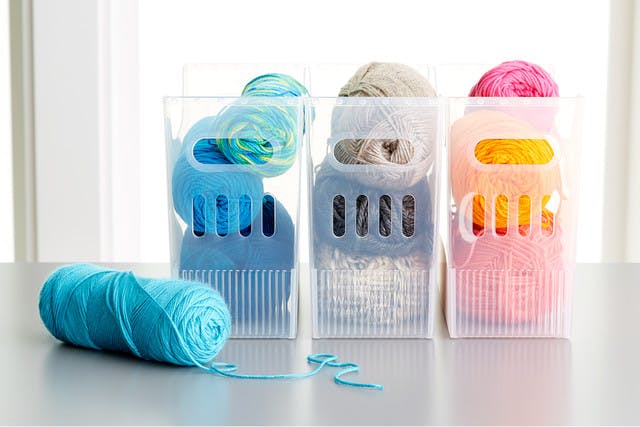 Get Crafty
A little creativity has room to grow with our Multi-purpose Bins. Organize by type of craft, color, or material. Label and organize to help you prioritize your needs.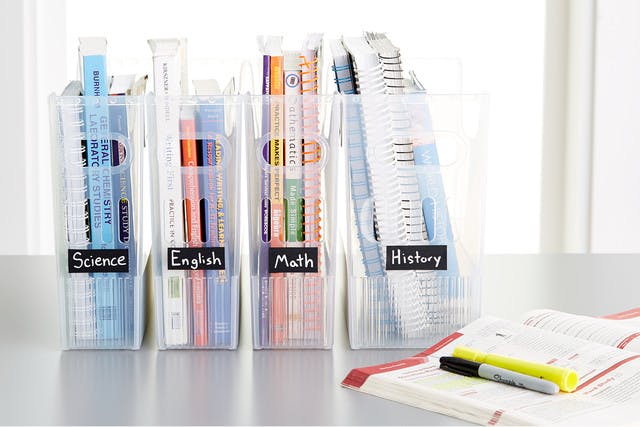 Study Up
Create ultimate desk organization with several of our Multi-Purpose Bins. Label by subject or by semester and make the most of your study sessions.
Have your own inspirations for our Multi-Purpose Bins? Let us know in the comments!