Lettuce & Produce Keeper: No excuse leave the greens behind!
Use our Lettuce & Produce Keeper to preserve the freshness of lettuce, fruits and vegetables for up to approximately 2 weeks longer than ordinary storage options. Its special design lets you wash and store all in one container since it doubles as a colander. A water reservoir in the base keeps produce moist, while an adjustable venting regulates air circulation and moisture. The oval shape works for all lettuce types and a removable divider allows for simultaneous storage of different types of produce. Store it under the lid when not in use. One of the smartest features of the Lettuce Keeper is its printed produce storage guide that's embossed on the outside. It can be hard to remember how long spinach, romaine, arugula and more can last, and this handy guide makes fresh greens foolproof!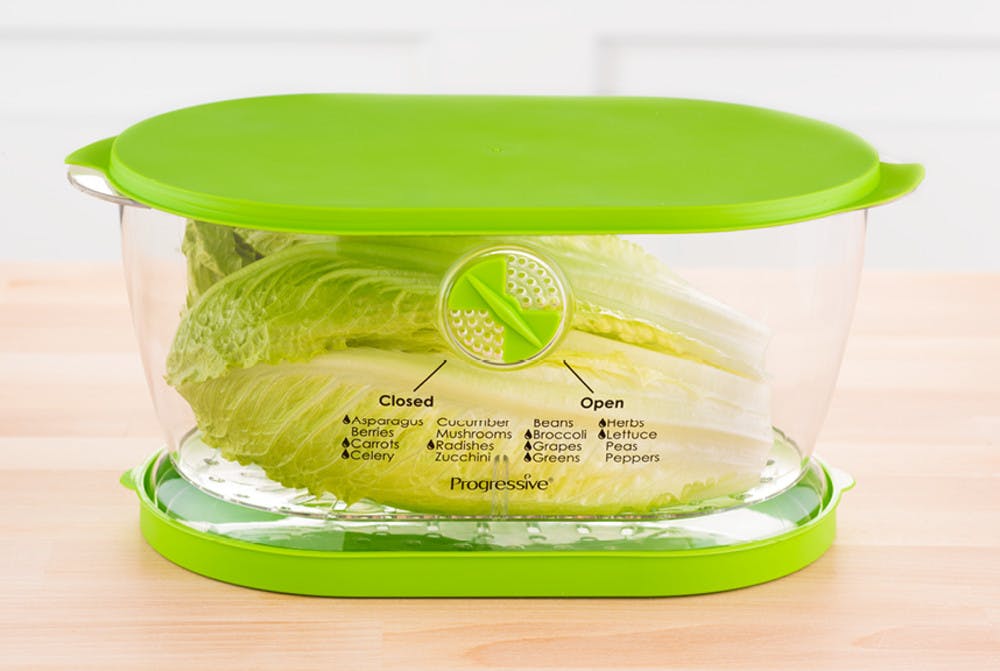 Rachel G. says:
"This product is fantastic. I eat very healthful and I like to be sure to have a lot of fruits and veggies available in my fridge. However, I noticed that I started eating less produce because it took too long to wash and store them properly. I fell in love with this product when I bought the first one…so I bought a few more. Now I have easy access to fresh berries, crisp greens and other veggies. This is just a great idea for people who are always on the run, but want to eat right."