Hey there! I'm Tabitha Blue, sunshine lover, coffee aficionado, mom of four and passionate about empowering women while capturing this motherhood journey and weaving its story. I'm the writer behind the lifestyle blog FreshMommyBlog.com, where motherhood, food, design and stylish little things collide. While I do like to keep life stylishly organized and love to find joy in beautiful little things, keeping up with my four beautiful little ones is when schedules get full. To keep my family fueled up and well fed, especially during this uber busy Back to School season, I'm sharing some fun lunchbox hacks that will keep bellies full and mouths happy. And the plus? It's better for your wallet and their health too!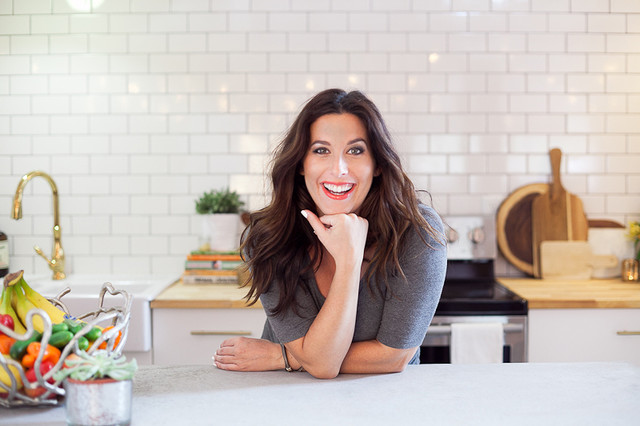 It's that time of year again, where clothes are laid neatly with care and bags get packed the night before.
It's Back to School season and on top of classroom checklists and making sure clothes are washed and ready there's another thing that's on parent's minds...lunches. We've come up with a twist on a childhood favorite and put together a school-weeks' worth of lunchable hacks that are easy to put together, packed full of nutrients to fuel their school day and can absolutely be made ahead of time so the morning of is still as easy as reaching in the refrigerator.
I'm not sure about you, but as a mom to four little ones, and one of those sweet babes being a newborn, one of the things my morning doesn't have an excess of is time. Even during this past summer our family went through a move and the addition of our newest little! All of that means our summer days weren't quite the quintessential lazy days of summer. Many times when life gets busy like that, preparing healthy food at home doesn't rank high on the priority list and I'll be the first to admit that on more than one trip to the grocery store into the cart went an indulgence for the kids; Lunchables. 
Noticing how enthralled they were by these little packages of processed foods, I wanted to make our own. With our Lunchable hacks, we ultimately save money and getting more nutrients into our meals as well. Keep reading to see how we put ours together! 

We found the perfect divided containers to create our own DIY Lunchable hacks! To me, it was important to find something that could seal the food well, yet the kids could still open easily themselves. Plus, using materials that are better for our environment and food, like stainless steel, is a big deal. 
For any meal, feel free to tailor the items to suit the needs and tastes of your littles! I'm going to share how we did it, making a twist on the five most common lunchables...and you can switch out any ingredients with other choices easily! A few of these lunches below are gluten free, and I've switched out the typical candy with a side like a fruit or vegetable. Instead of sending juice or other drinks, I send a bottle of water and I like to add some frozen berries for our own flavor infusions plus it keeps the water cold!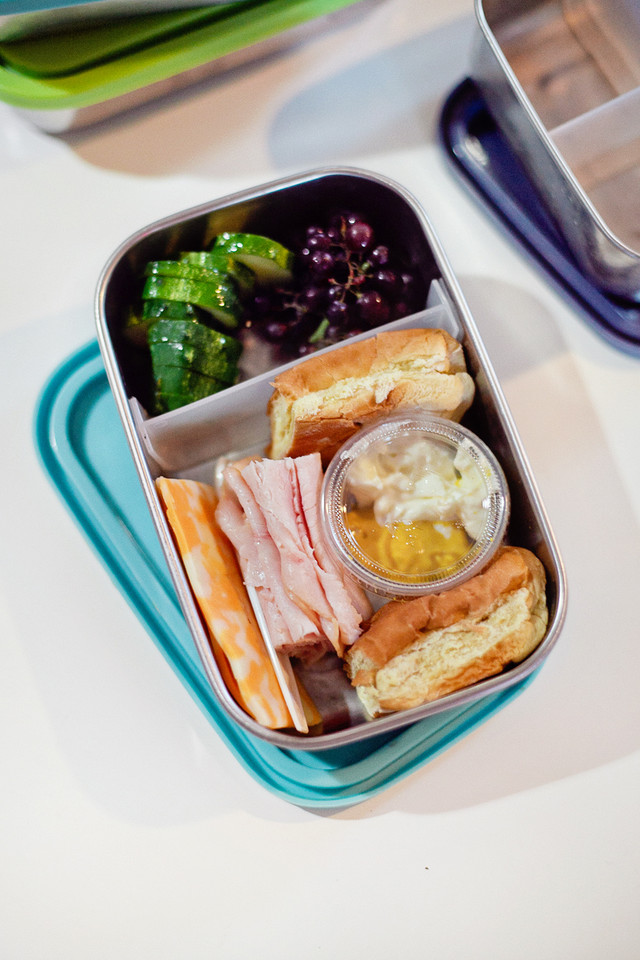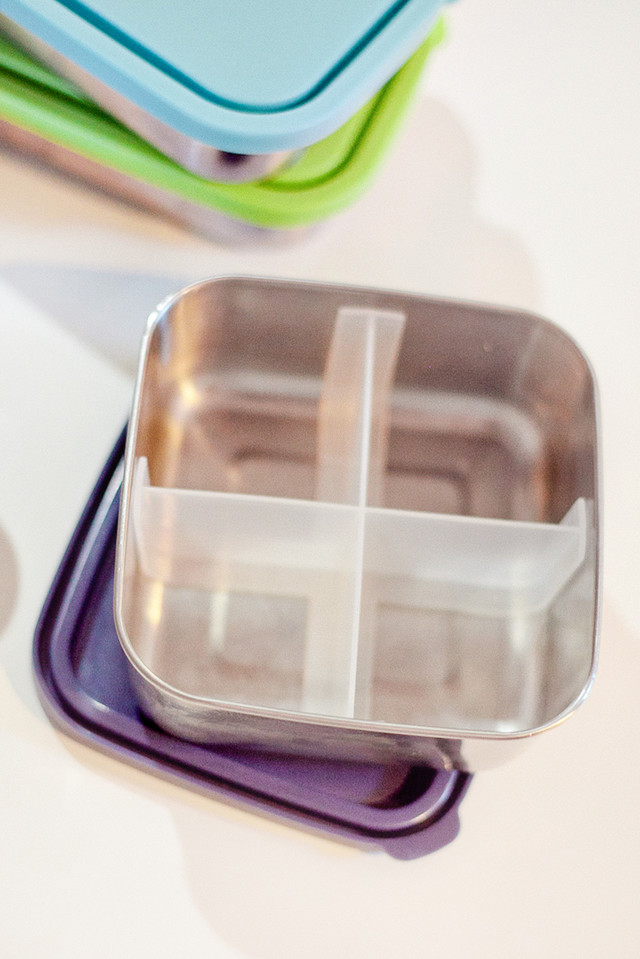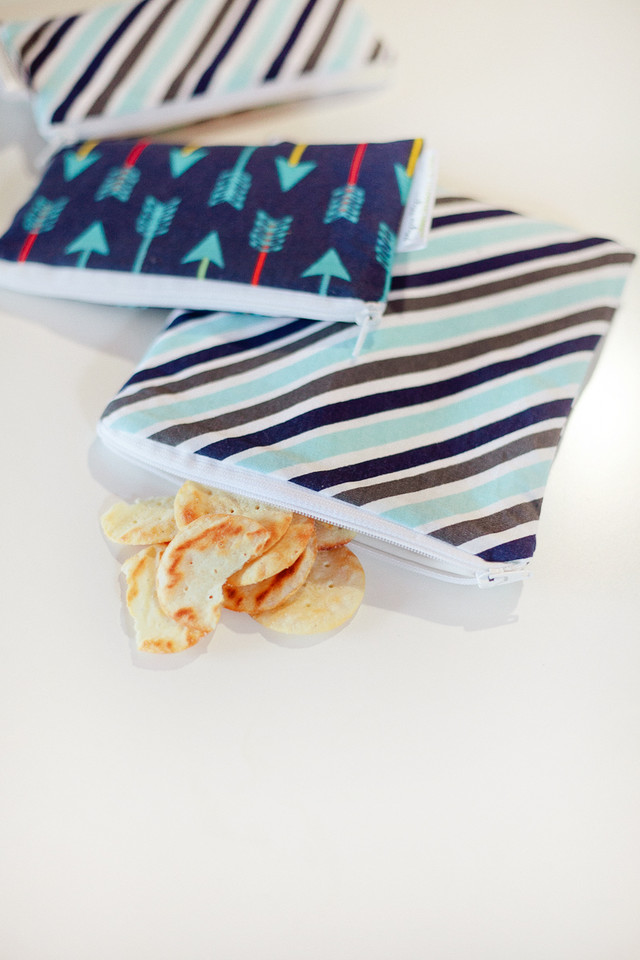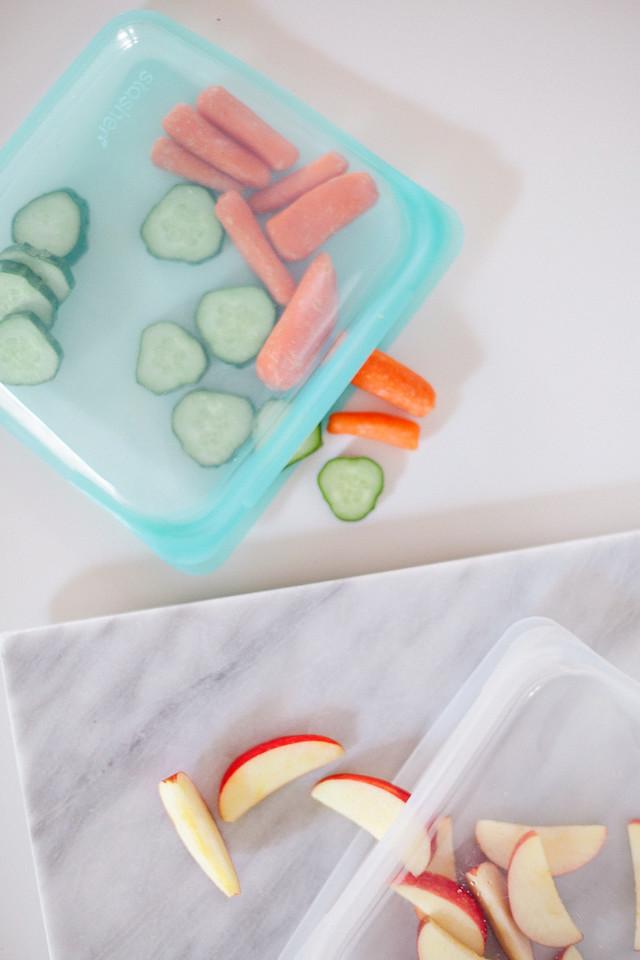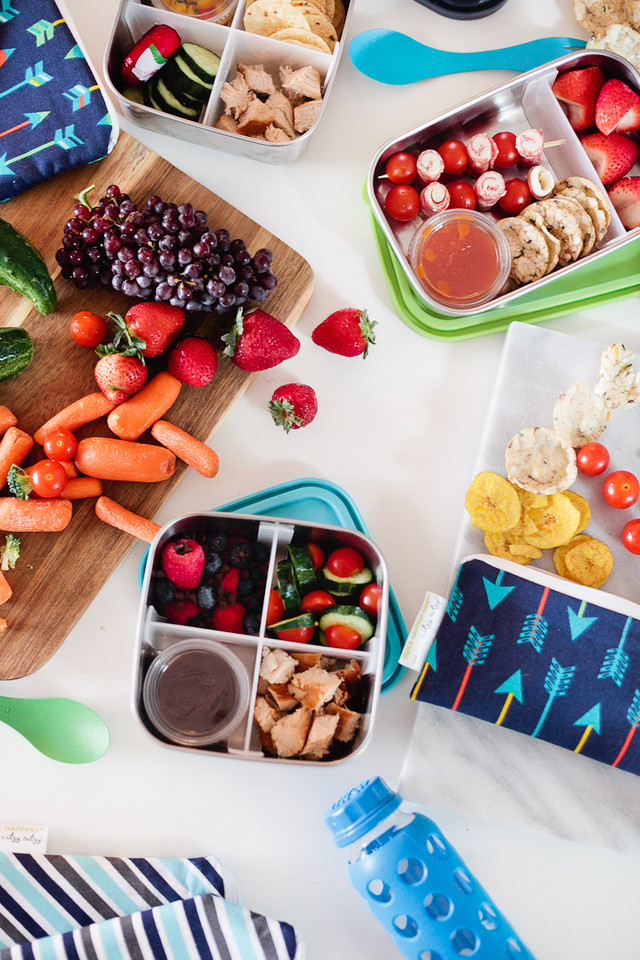 The Cracker Lunchable Hack
To create this classic, choose your meat and cheese. We used thick sliced turkey and Colby jack cheese (our kids favorite) and used the cap from a drink bottle to cut into circles. That part you don't even really have to do to be honest, our kids eat it just fine when I slice into quarters as well! Using our divided stainless container, pack meat, cheese and crackers (we used rice crackers). Then add in a side. For this one, I put some ranch dressing in a small, lidded container and then topped with some broccoli florets. We also use these great reusable zippered bags to send raisins as a snack!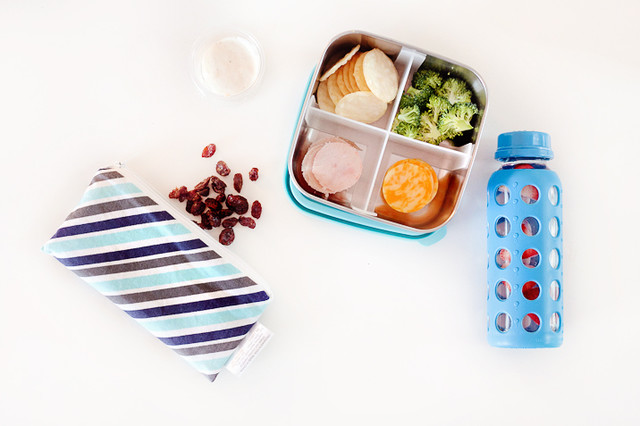 The Chicken Dunks Lunchable Hack
I love using our crockpot, and over the weekend we made shredded BBQ chicken sandwiches in it. When I cook meals like this, I'll add in some extra chicken to cook and set aside to use for lunches. So for this chicken dunks Lunchable hack, I used some cubed chicken, a small lidded container for BBQ sauce and then added a side of mini sliced cucumbers and cherry tomatoes. For a "dessert" was a medley of raspberries, blueberries and mini chocolate chips. We also love those snack bags and sent some mini rice cakes.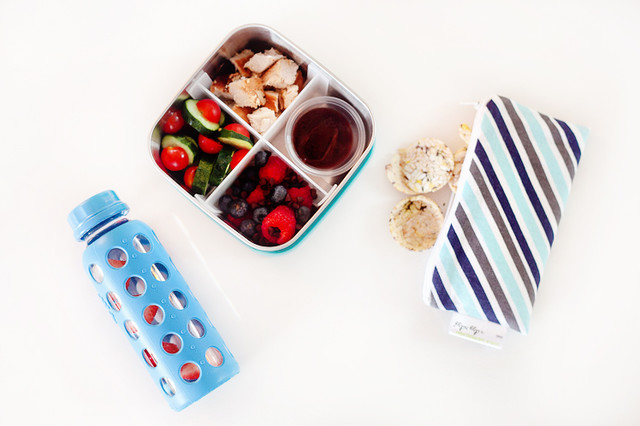 The Nacho Lunchable Hack
I decided not to send nacho cheese for this one, and instead added a container of our mango salsa, along with bite size tortilla chips, cubed chicken and a side of sliced mini cucumbers and Babybel cheese. Dessert was a few marshmallows and chocolate chips! Again, any lunch can be customized and if you've cooked something fun over the weekend like taco meat or a bean dip, these are things that can be rotated in.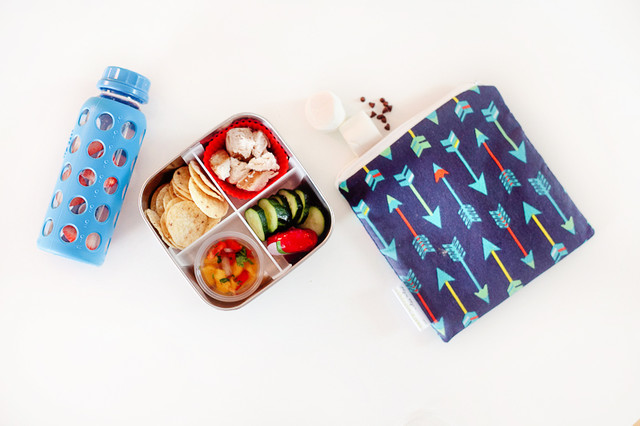 The Pizza Lunchable Hack
We had some fun with this one and switched things up. I've sent my kids to school before with sliced pita bread, shredded cheese and sauce to create their DIY pizza lunch, but this time I thought we'd change it up and use skewers! For this we rolled salami and mozzarella cheese, and then sliced into bite size pieces. These we skewered along with cherry tomatoes to fit into these adorable stainless divided containers! I also added some pizza sauce for dipping in another small container and added some strawberries for a side. A yogurt and some plantain chips made up the snack and this lunchable hack was a huge hit!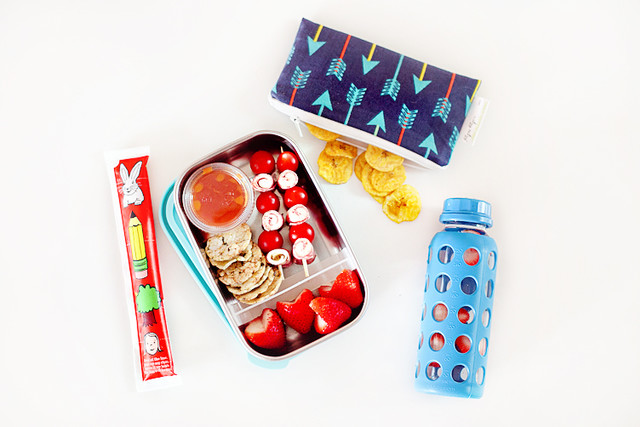 The Sub Sandwich Lunchable Hack
Using mini buns is such a fun option with this lunch! I used some of the turkey and cheese found in the cracker lunch, and just folded them together and held with a toothpick so that the kids could add it to their bun when ready to eat. This helps the sandwich to not feel soggy by the time lunch rolls around. As a side, the ever popular mini grapes (why are mini foods just so darn adorable?!) and baby carrots were gobbled right up. I also used a zipper bag again (seriously we use these things year round, perfect for packing up snacks for the car too!) for a snack of plantain chips.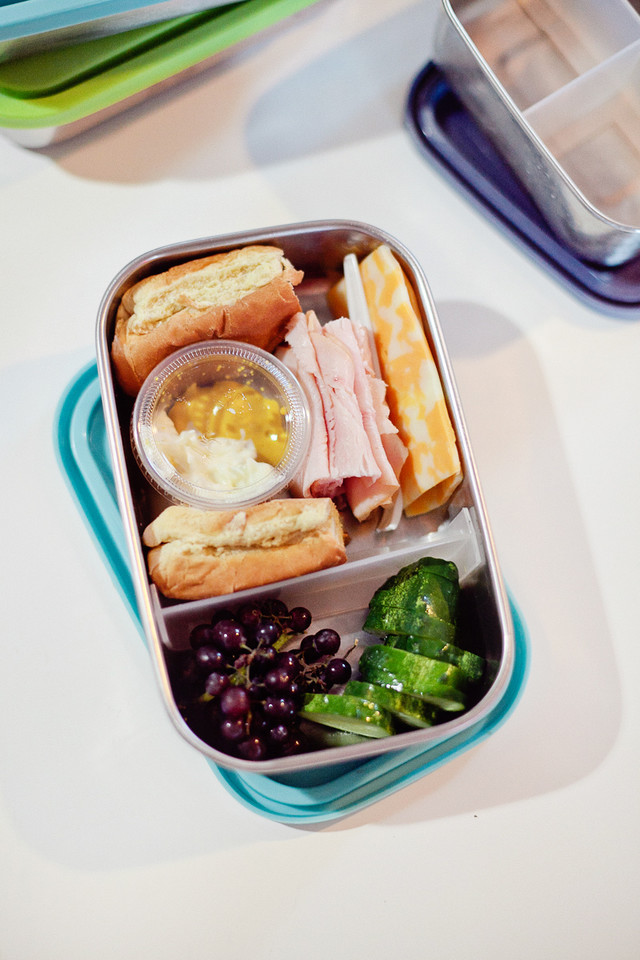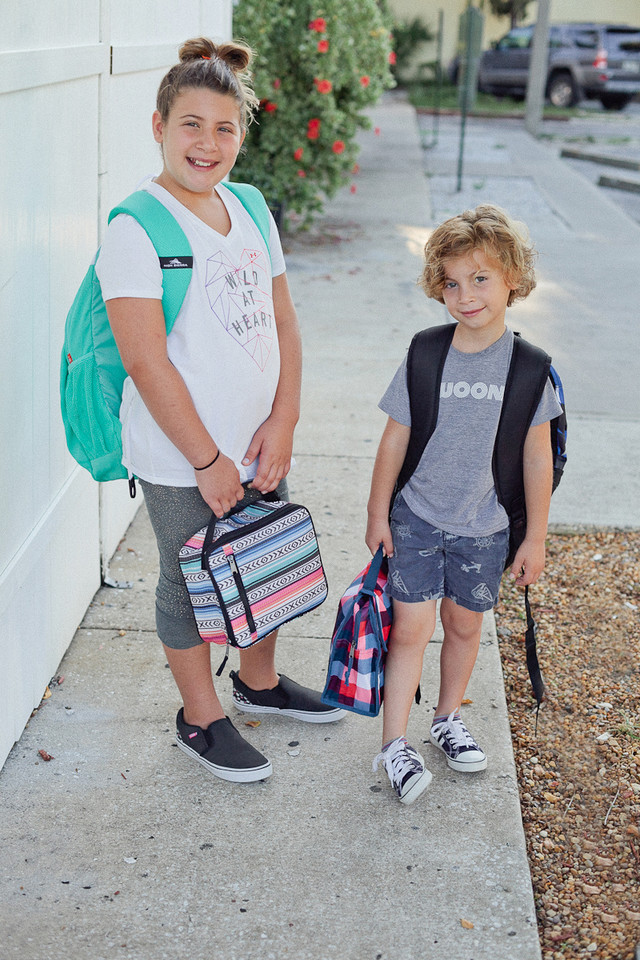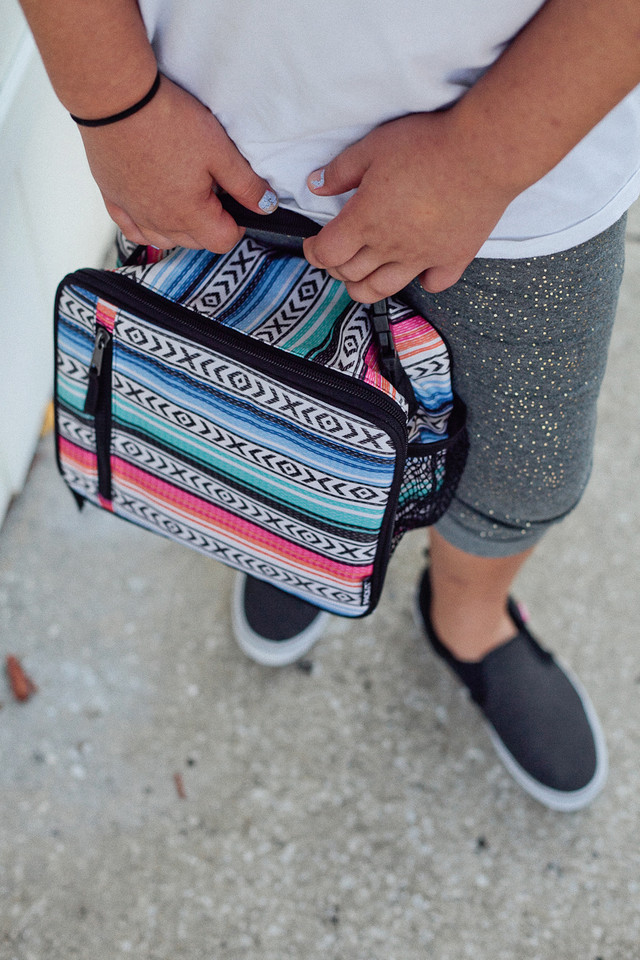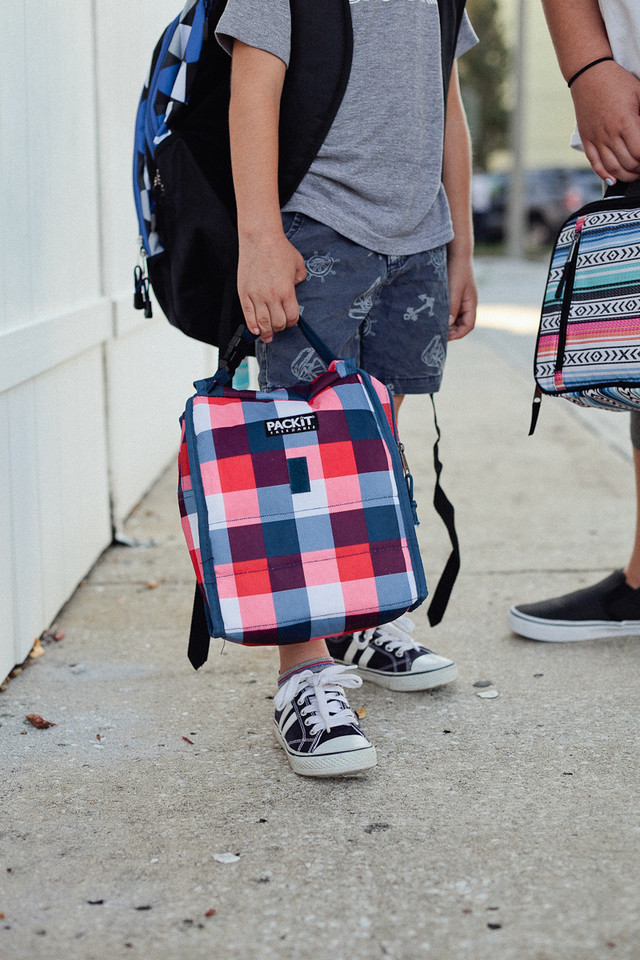 I hope you love these lunchable hacks as much as we have! Finding great containers to pack it all in makes a big difference, which is why starting with divided containers helps so much, and for the ones I used, the dividers can be removed if you need to pack something else like salad, sandwiches, etc. With a little prep, I had these in the fridge for the week and on our busy mornings, the kids were able to grab their pre-cooled lunch bags from the freezer and their lunch container from the refrigerator to get us out of the house on time!
Join the conversation.
What are your favorite lunch items to pack? Have any time saving tips for me? I'd love to hear!
For more, check out our other lunchbox hacks and free lunchbox printables as well as these 7 deliciously fun lunches that kids love to eat!