While most of us think of a laundry room as a place to get rid of dirt or sand, our customer Linda looked at her space as the perfect area to stack up a lot of it! We were so taken by the way she created a lovely focal point in her laundry room that can sometimes be fairly drab. She's put together a "sandscape", so to speak, made up of jars filled with sand, rocks and stones from her travels over the last 30 years.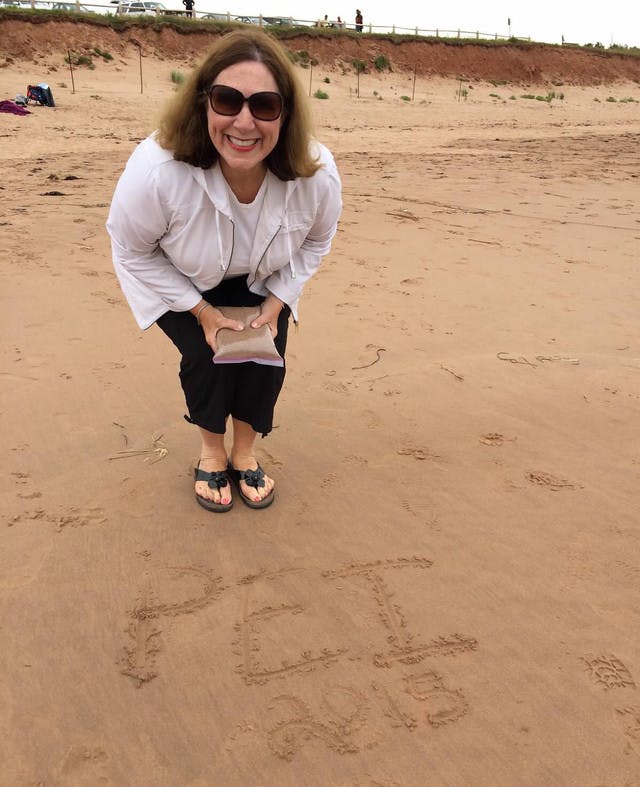 A fifth grade geography teacher, Linda first began collecting sand when her family was building a vacation home in Seaside, Florida. She took some sand back home to Dallas as a reminder. That was the first of many jars that have come back from all across the globe - even as far as the beaches of Palm Cove and Noosa Heads in Queensland Australia.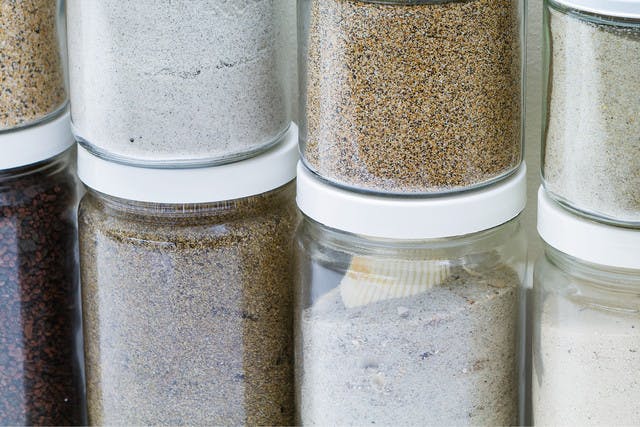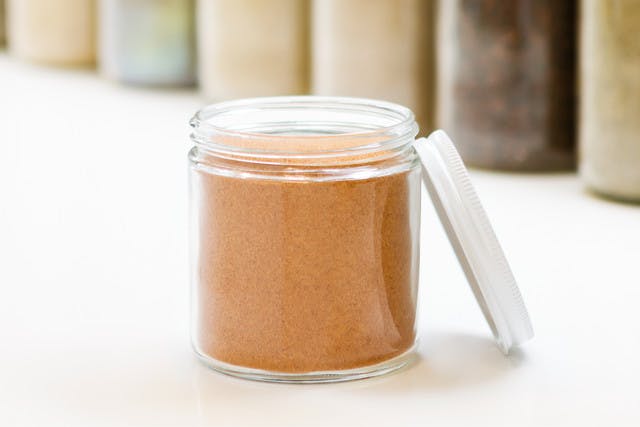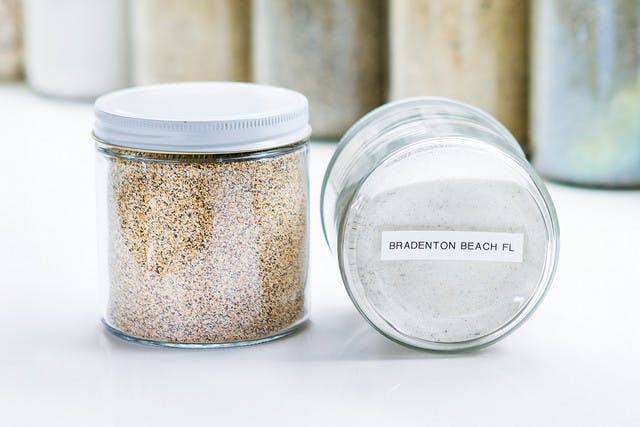 Each one of our Commercial Straight-Sided Jars is labeled on the bottom indicating the locale. She says she loves the size of the small jars that take up less space in her luggage, but create more room for displaying multiple jars. We love the clean, streamlined look, soothing colors and textures that bring life to her laundry area. I mean, what a way to make you smile when it's time to do the ol' laundry chore!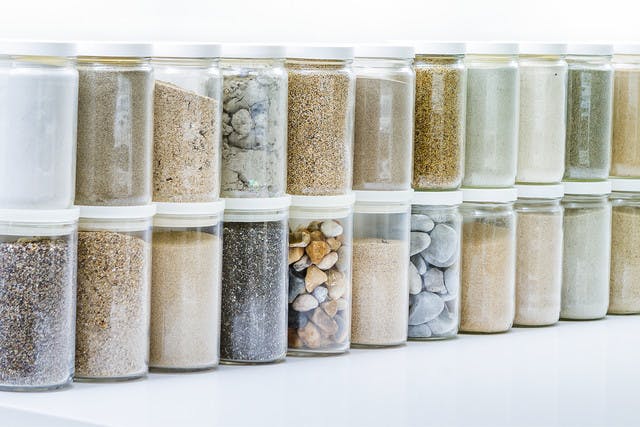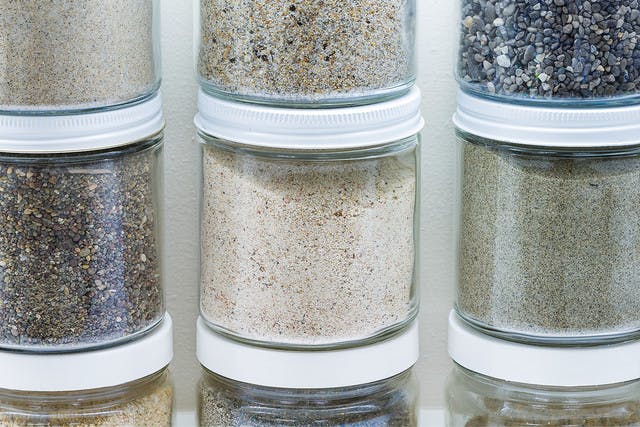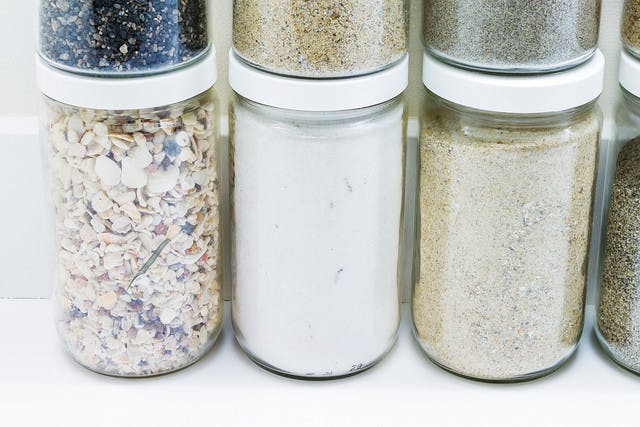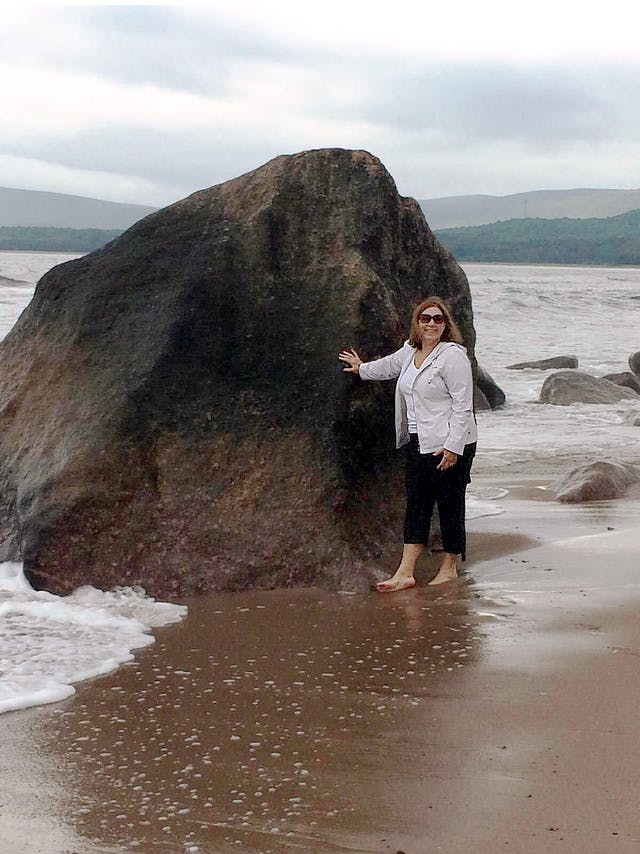 We just love this idea. It's easy. It's colorful. And most of all, it's a fun way to preserve your travel memories in an artful manner! Do you have a unique way to display your travels? Tell us!