It's Memorial Day Weekend you guys! YAY! And just like that, school's out and it's the kick off to summer vacations and family get-togethers. For the Oberschmidt family, these summer outings likely include a trip to the beach. We tagged along in Santa Monica as they packed up a beach picnic and played in the sun! Check out some of our food storage containers and other favorites that made the day even sunnier!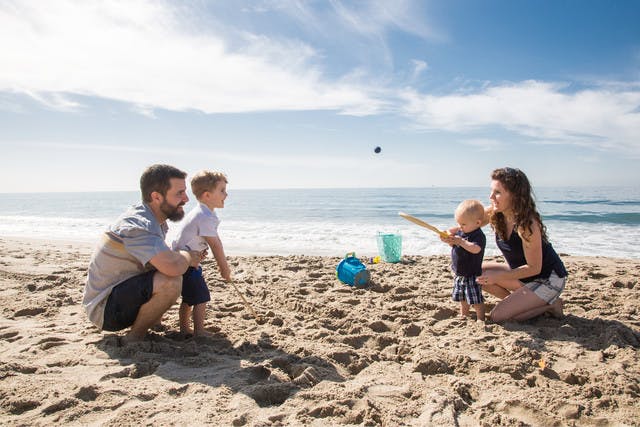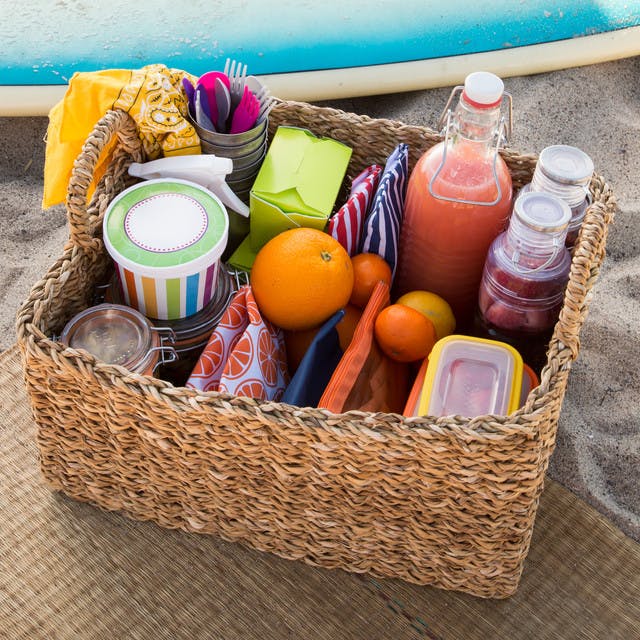 Our Hogla Bins kept everything in place on the car ride to the beach, and the handles made the trip from the car to the beach super easy. Staci loves the natural material of these bins and the generous capacity to hold the entire picnic.
A surfboard serves at the perfect place to unpack. Talk about lunch with a view!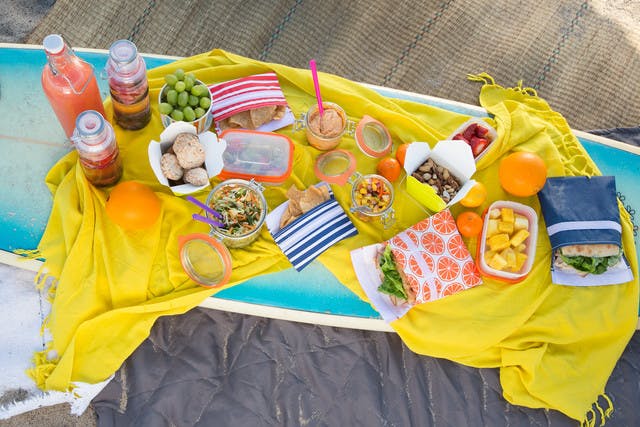 A fun combination of Food Storage containers make transporting easy while also keeping the spread simple for tiny hands to navigate. And the splashes of color make it fun and fabulous for a surfside snack.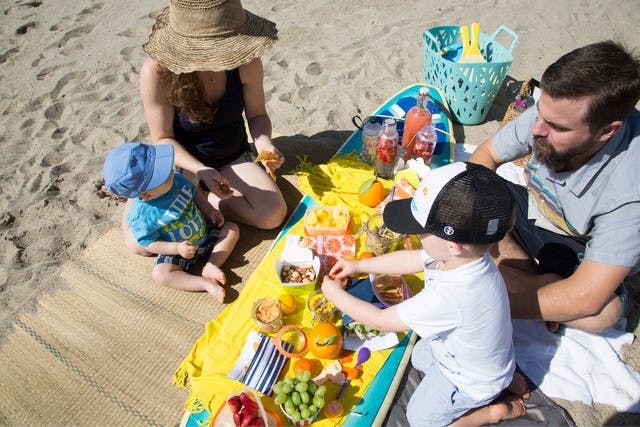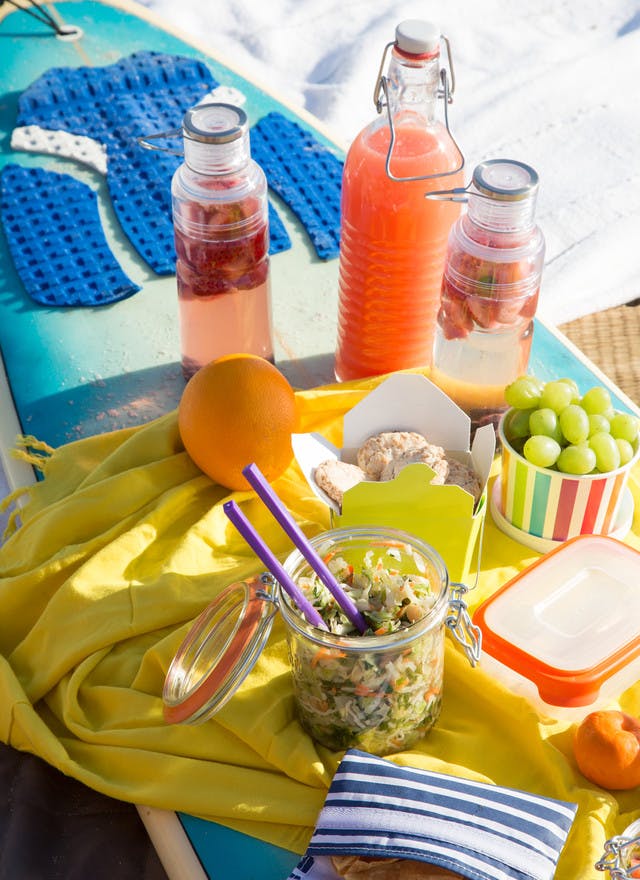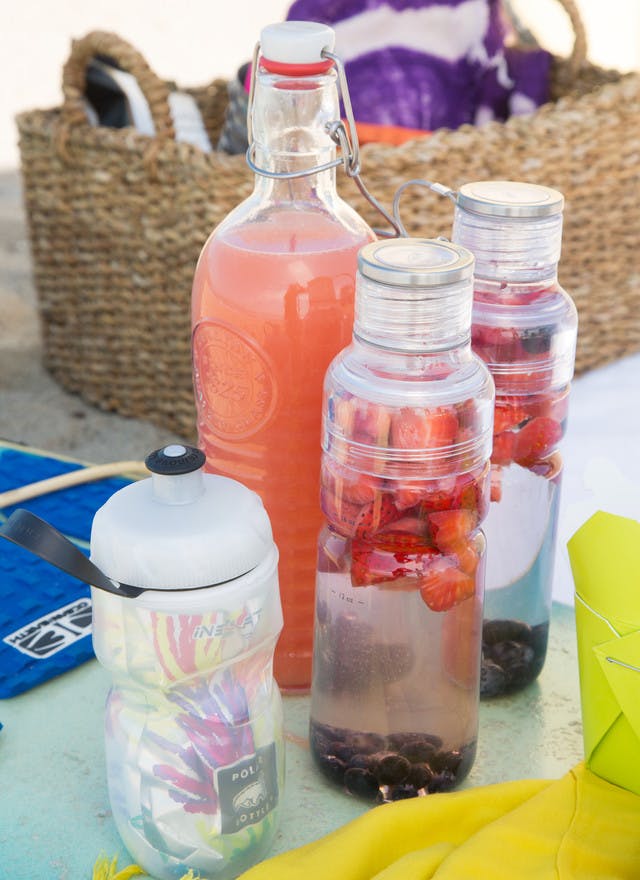 Staci loved how our Clear Good Grips Water Bottle has a wider opening so that you can add fruits or cucumbers to the water. "I'm always trying to get the boys to drink more water and anytime I add fruit to it they beg for more, so the bottle is perfect for 'fancy water' as Evan calls it - on the go!" says Staci.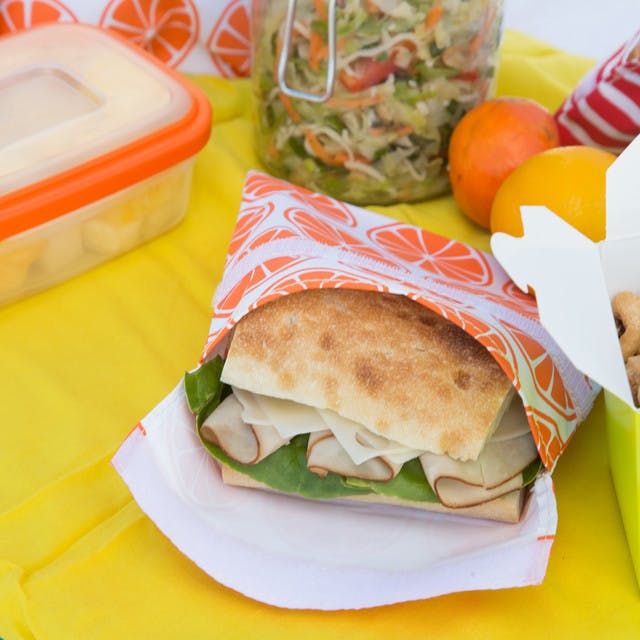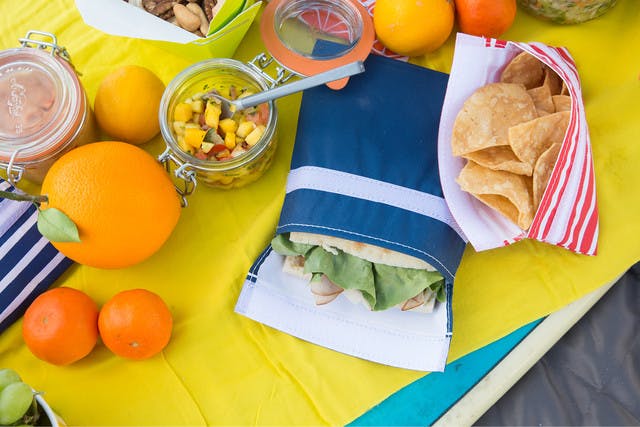 Our lunchskins Sandwich and Snack Bags were a favorite for snacks and sandwiches. Staci loved that they're reusable and so easy to clean!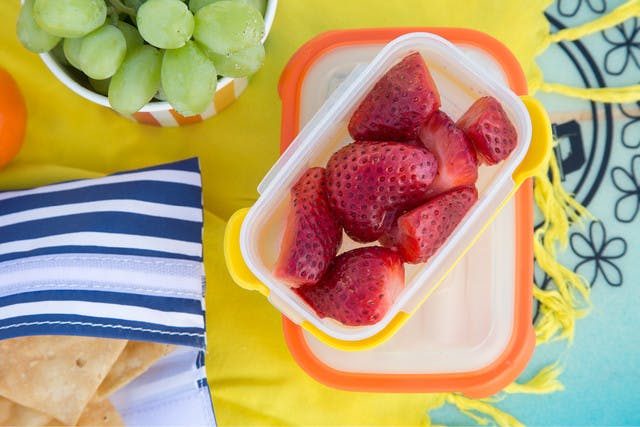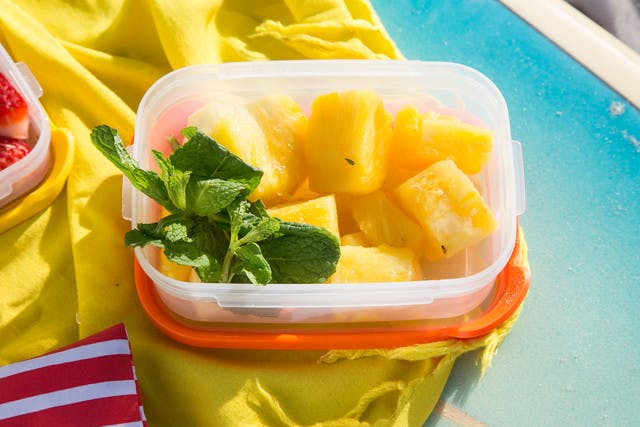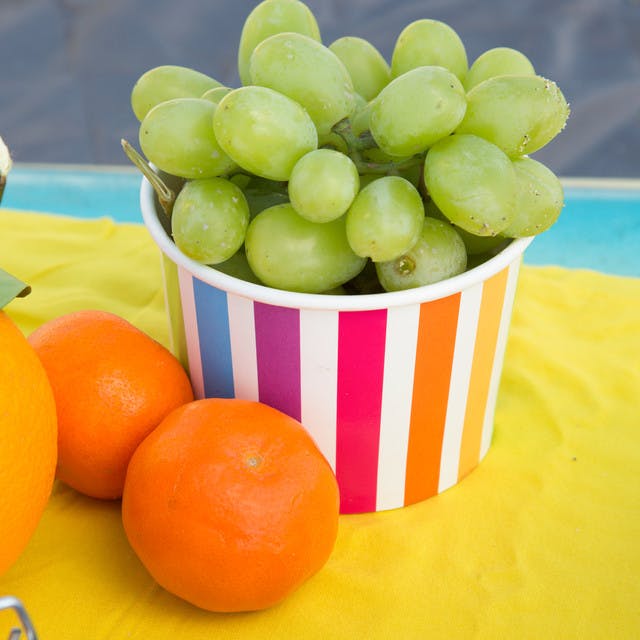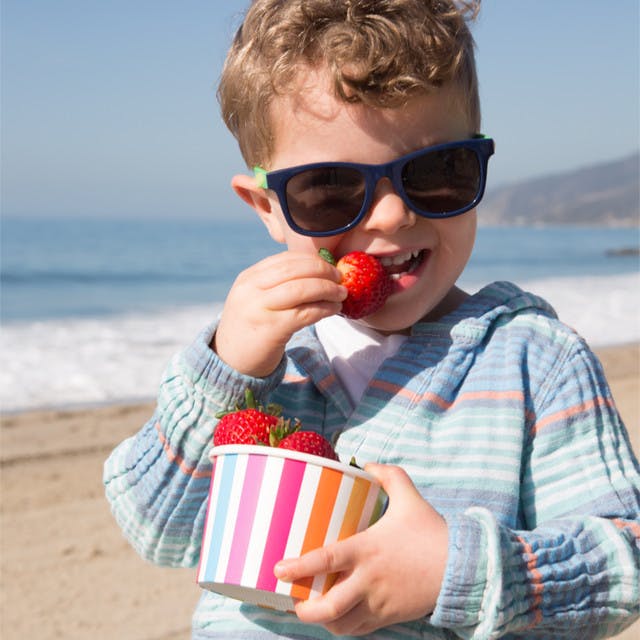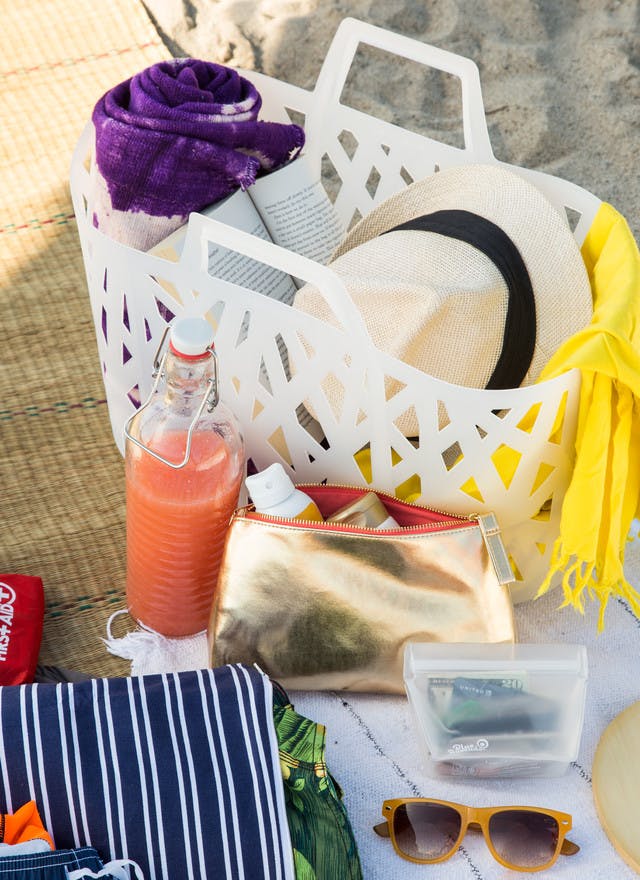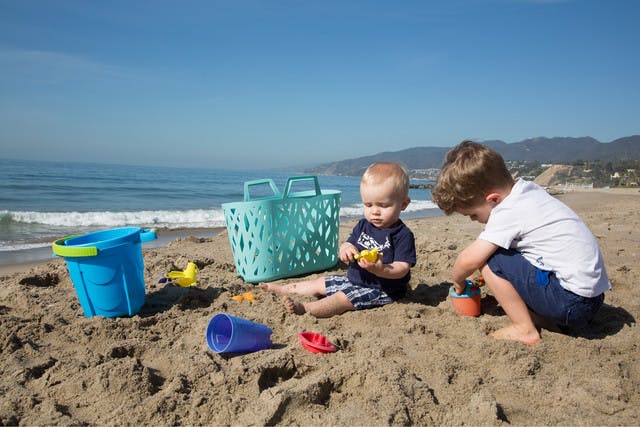 Our nestbaskets were also a hit for transporting items from the car. One was designated for beach toys for the kiddos. The cutout pattern is not only fun but also helps with sand and since it's made from polyethylene, it's easy to clean after a day at the beach.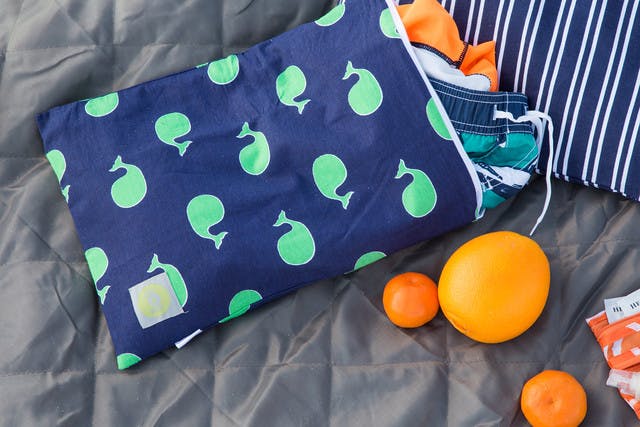 With two little ones, Staci is always prepared for a wardrobe change for the boys. Our reusable Travel Happens Wet Bag contains damp, dripping or soiled items in her beach bag.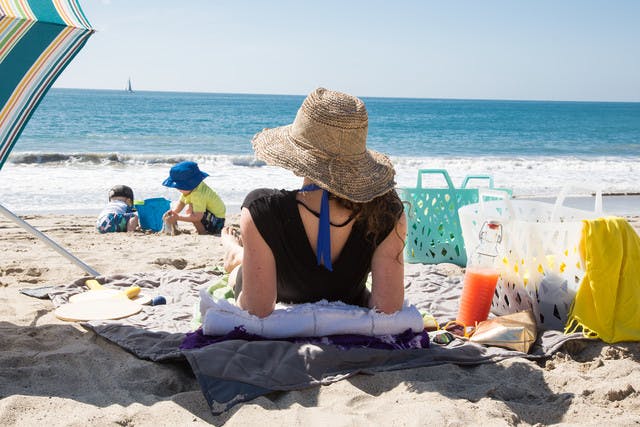 Staci definitely has the right idea. Here's to a summer full of days like these!
Photos taken by Meghan Beierle
Interiors Editor and Styling by Gena Sigala