Shared kids' closets are often times the hardest spaces to keep organized! They quickly become full of clothing that no longer fits, lonely shoes missing their other half, and a disarray of costumes and toys piled high in a corner. This was exactly the case with notable mommy blogger Joni, from Lay Baby Lay, who was brave enough to show us her girls' closet in our #turnyourclosetaround series. The cute but small shared space had become disorganized and cramped beyond control, it was time for some help from The Container Store.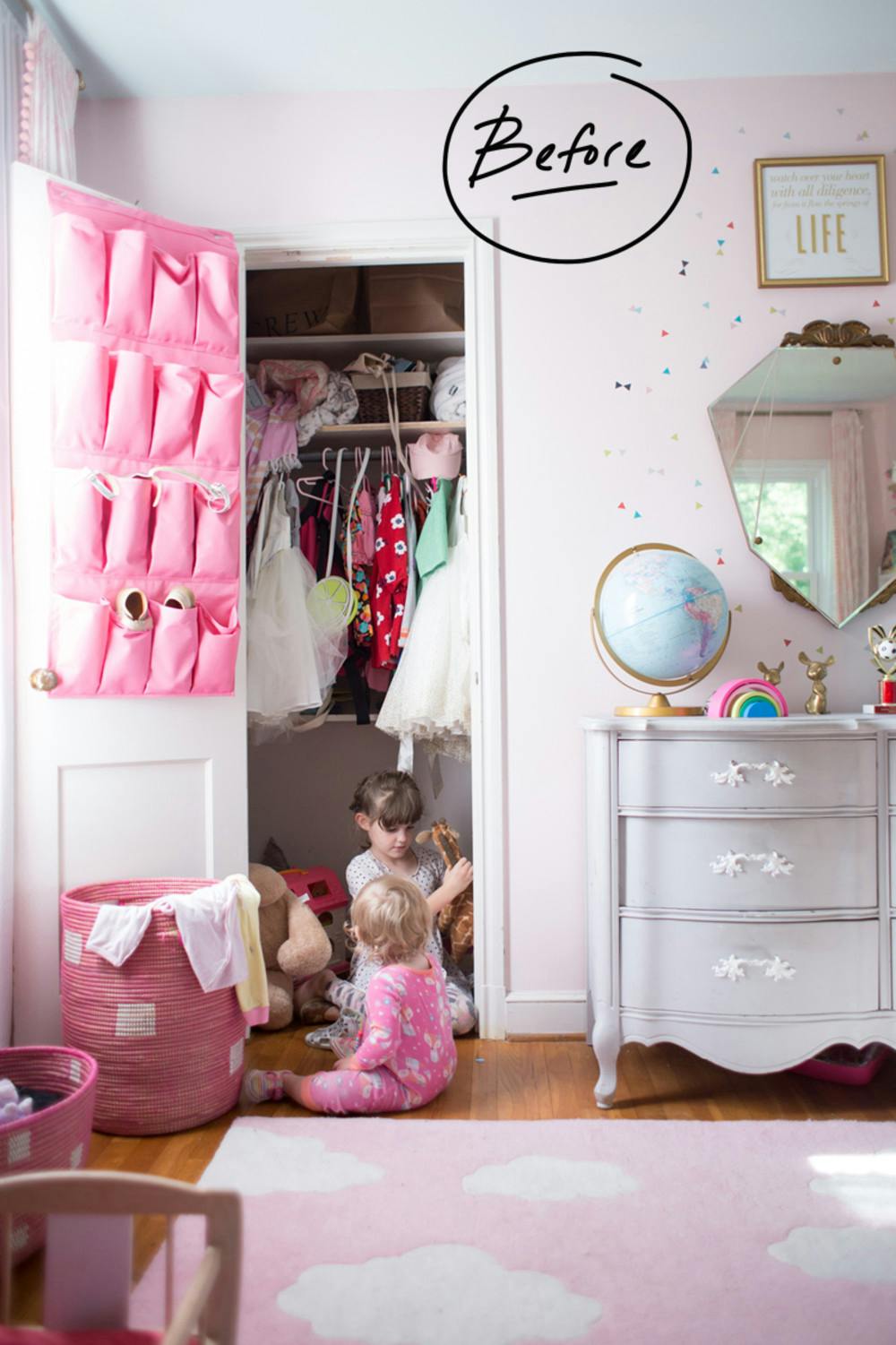 Before, though Joni had been able to use the space in a fairly efficient way, there was no system of order for separating her girls' toys and clothes. Bags of "things" were pushed to the top of the shelves only to be forgotten, and clothes were half on the hangers and half off.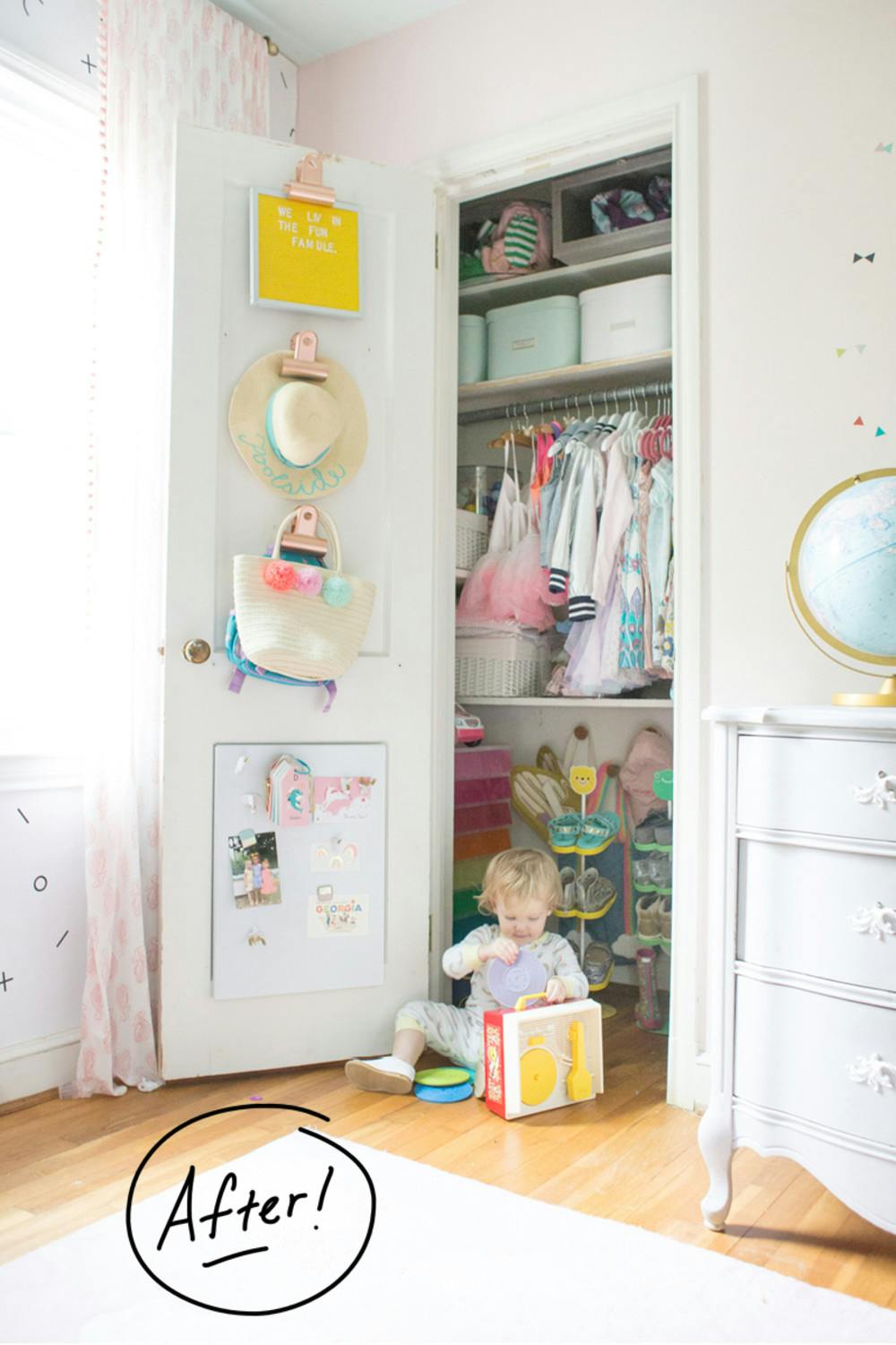 Now, the space is adorable but also easy to keep clean and organized, whether Joni or her children are putting things back up.
With the addition of Grey Drop-Front Boxes and Clarity Hat Boxes, Joni can see everything at a glance.
Mint Oskar Boxes add an on-trend pop of color to the already rainbow-like room, and they work to store the less-popular toys out of the way but still in an accessible place.
A mix of Wooden Animal Hangers, White Wood Hangers and Huggable Hangers adds a fun touch to the closet space that both mom and kids can enjoy.
Though the Children's Shoe Rack doesn't hold all of the little one's shoes, it does serve as an easy way for each kid to know where their shoes are, and the backup elfa Solid 2-Drawer Solution holds the overflow of lesser used tennies and sandals.
The kids' favorite product in the space? The Rainbow 4-Drawer Units, of course. They each have so many teeny tiny things, that it works great to keep them all organized and divided.
"There is a pony drawer, a princess drawer, a doctor drawer, play food drawer...well, you get it," says Joni about the rainbow organization.
Our Umbra Copper Clipper Wall Hooks are a super-chic way to store hats, handbags, small posters and more. We love the way Joni used them to use the vertical space on the back of the door!
Joni installed our Umbra Magnetic Bulletboard at the lowest point on the door so that both she and the kids can have a say on what's displayed. Whether it's sweet notes, cute artwork or reminders - it's easy for all to see. 
"It feels so good to have this closet conquered; it kind of made me want to cry every time I opened it, and now it just makes me happy. Plus, there is so much less stuff scattered around their room now that the closet space is so efficiently used," said Joni.
We couldn't be happier that you've created a closet of calm, Joni! Thanks for the love.